Candela's XP Research challenge starts today starts today, featuring Team Valor's Leader – Candela – in a quest to discover the secrets of XP in Pokemon GO. If completed, Candela's XP Research Challenge will unlock a metric ton of experience increases and shiny Entei will be featured in a special raid day event that takes place on July 14. Candela's XP Research is Pokemon GO's second summer challenge and a part of the series of Global Research Challenges.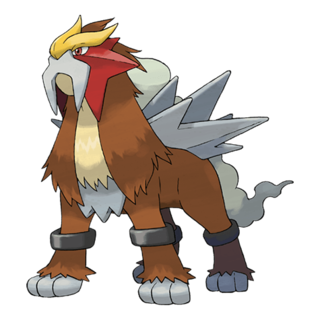 Entei
Candela's XP challenge lasts from Thursday, July 4, 2019, at 1 a.m. to Sunday, July 7, 2019, at 9 a.m. PDT (GMT −7) and has the following completion requirements:
Pokémon GO Fest Dortmund event attendees
Complete 1 million research tasks to unlock 3× Catch XP
Team Instinct
Complete 15 million research tasks globally to unlock 1-hour Lucky Eggs
Team Valor
Complete 15 million research tasks globally to unlock 3× Hatch XP
Team Mystic
Complete 15 million research tasks globally to unlock 2× Raid XP
Unlock all the above bonuses, and Entei will be available in raids Sunday, July 14, 2019 (time to be announced later). If you're lucky, you might encounter Shiny Entei! All successfully unlocked bonuses will run from Tuesday, July 9, 2019, at 1 p.m. until Tuesday, July 16, 2019, at 1 p.m. PDT.
How to participate
Participation is easy, as all you have to do is play the game and complete field research tasks during the challenge period. If this year's Chicago experience is anything to go by, it's going to be a close call, so be sure to raise awareness that the Challenge is under way. You can find a list of relevant Field Research tasks on our July and August Field Research Tasks: Shiny Spinda edition article.
You can also share this infographic by Couple of Gaming and raise awarness easily – every Research Task matters, so don't shy away from being a Pokemon GO promoter for a day: