Trainers, Niantic has announced that Powered-Up PokéStops will be rolling out globally in the coming days.
Soon, Trainers will be able to power up certain PokéStops and Gyms for a limited period of time by completing AR Mapping tasks.
In order to participate in the new mechanic, you need to be above Level 20.
Mechanics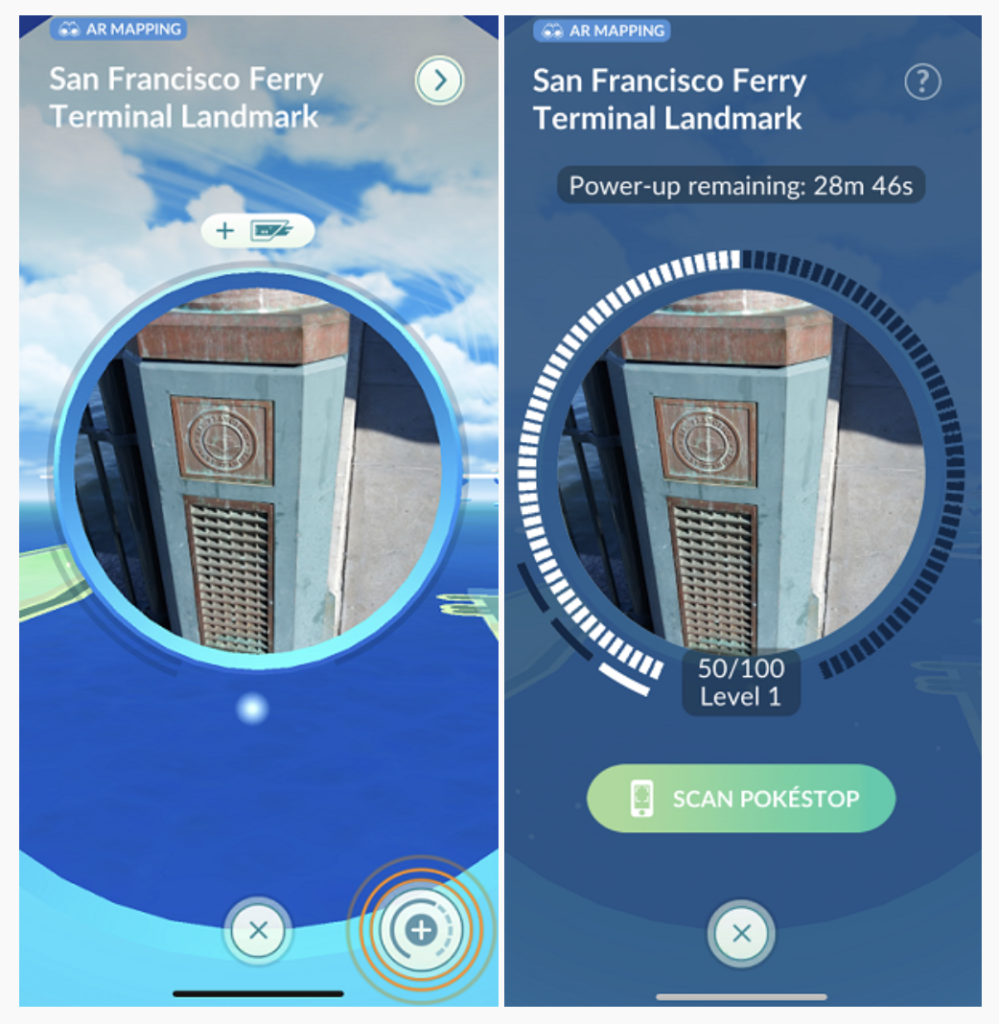 Powered-Up PokéStops will look different on the map, and any Trainer who spins one will earn extra rewards. As more Trainers level 20 and above perform AR scans of a PokéStop, the rewards for spinning it will increase, and the PokéStop will be powered up for a longer period of time.
Powered-Up PokéStops will have three visually distinct levels, and they'll level up as more Trainers work together to scan the PokéStop.
The scanning requirements to achieve each level are as follows:
Level 1: Five scans
Level 2: 10 scans
Level 3: 25 scans
What is AR Scanning?
AR Mapping is the process of using your smartphone to create a 3D model of the PokéStop. In order to receive these tasks, you need to opt in and participate in sharing a certain amount of personal information with Niantic (mostly location related information describing the scan).
You must be level 20 or above to complete AR Mapping tasks.
Tap SCAN POKÉSTOP
Opt in to the feature via the on-screen prompts if it's your first time performing a scan.
Tap the record button to start scanning. Keep the subject within the frame, and slowly walk around the subject if possible.
Tap Upload Later or Upload Now to upload your scan.