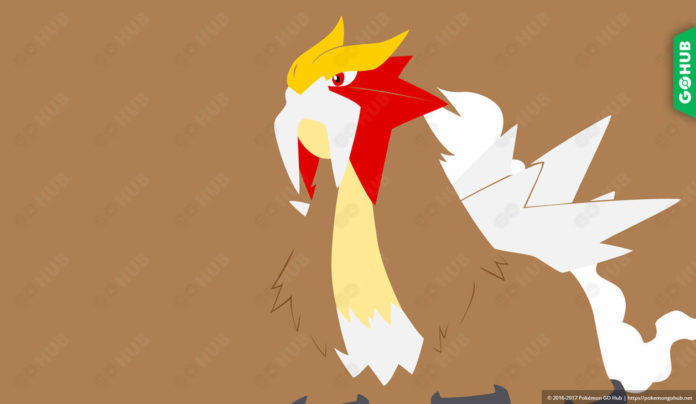 Trainers have managed to complete all of the GO Fest Dortmund challenges and unlock shiny Entei and a special Entei Raid Day event taking place on July 14th from 4:00pm – 7:00pm your local time!
The unlock flow was a surprisingly smooth experience, with almost two days left to spare. I guess we can all take a deep breath and relax now, at least before Yokohama happens and destroys us with 25 million research tasks per team!
Event
Entei Raid Day
Featured Pokémon
Entei
Times
Sunday, July 14, 2019
4:00pm – 7:00pm your local time
Tier
Unknown (Most Likely T5 as its predecessor Raikou)
Bonus 1
5 Free Raid Passes
Bonus 2
Shiny Entei
His majesty, Entei, will finally revisit the raiding scene with a fresh coat of paint. You can learn more about Entei's move sets and counters on our Database website.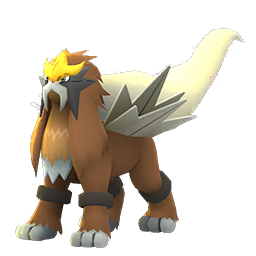 Raids Featuring Entei will only be available in a three hour window on July 14th (4:00 – 7:00pm) your local time, but they will benefit from double raid XP and triple catch XP.  The shiny Entei rate should be similar to previous raid day bosses, somewhere in the 1 in 20 range.
As always, our extremely handy Entei Raid Guide and Entei Heat Map are available at your disposal.
This event overlaps with Armored Mewtwo raids that take place from July 10th through July 31st, which means that during the Entei Raid day, every egg blocked gym will first spawn the previous raid boss and an Entei afterwards. In reality, it's likely you will do at least one or two Mewtwo Raids during the Entei raid event.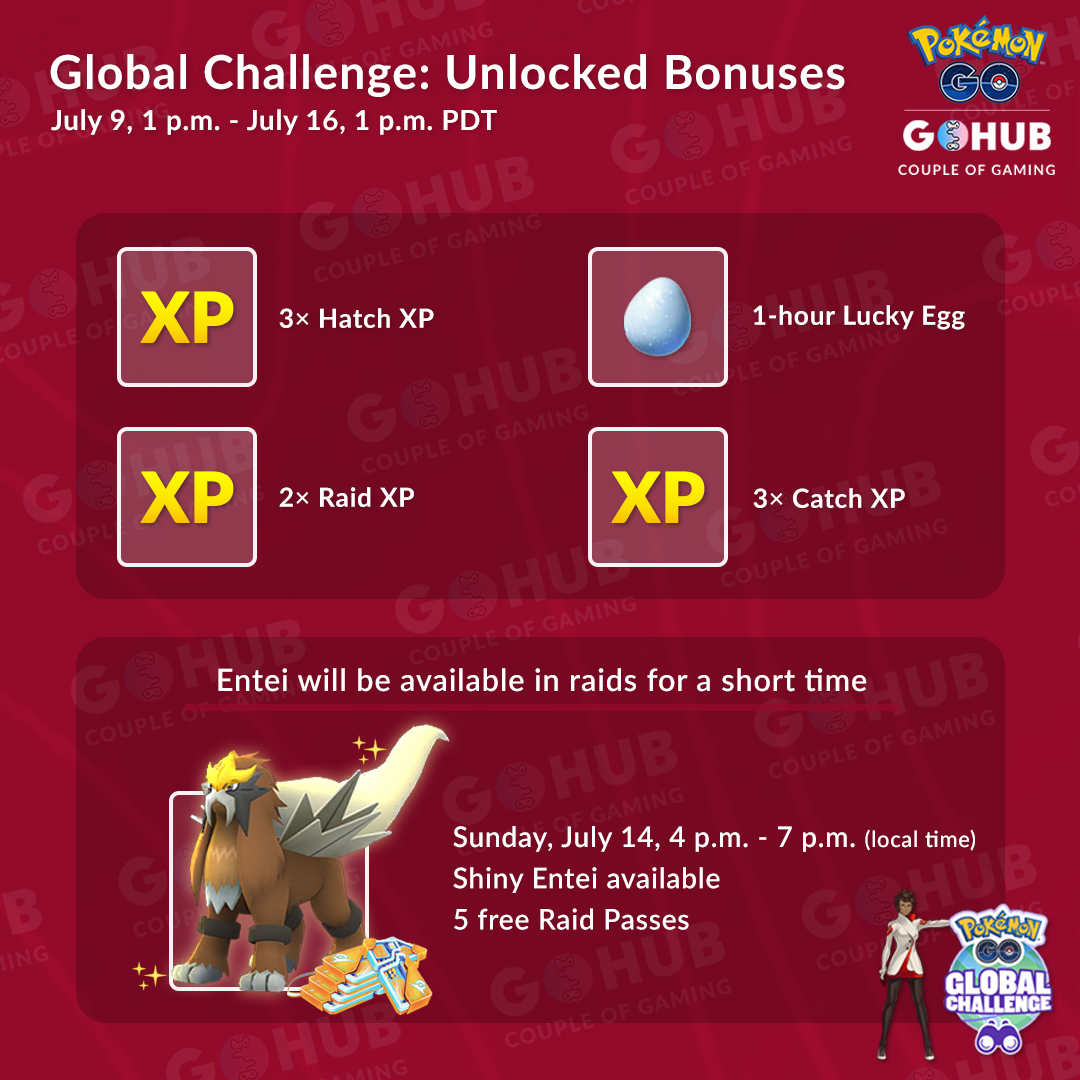 Official Niantic tweet:
Thanks for helping Candela step up to Professor Willow's Global Challenge, Trainers! You've all unlocked an amazing week of XP-themed bonuses!
✅ 3× Catch XP
✅ 1-hour Lucky Eggs
✅ 3× Hatch XP
✅ 2× Raid XP
✅ Raids Featuring Entei 🔥 pic.twitter.com/7Z7cWgJnlu

— Pokémon GO (@PokemonGoApp) July 6, 2019