Trainers!
We now have info on the moveset of various Gen 7 Pokémon!
While we all seem to be talking about how Golisopod turned out to be a dud, the Ultra Beasts OP, Dhelmise a pleasant surprise, Mimikyu and Toxapex being possibly amazing… there's not too much talk about the two dragons in the mix: Turtonator and Drampa.
And it's understandable… these Dragon types probably don't have anything to shake the meta but their typing, moveset and resistances can potentially have interesting play in the Ultra League.
Honestly, Turtonator and Drampa are both exceptionally designed and unconventional dragons with type combinations that we do not find too often.
Turtonator's

Fire

/

Dragon

typing is shared only by the legendary Reshiram and Mega Charizard X.
Drampa is the only Pokémon with

Normal

/

Dragon

typing.
So let's find out if these two peculiar dragons have anything special to offer.
Turtonator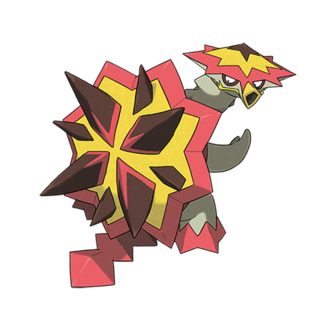 Turtonator
Stats and Max CP
Turtonator

Fire

Dragon

Max CP at Level 40 2148 | Max CP at Level 50 2428
ATK 167
DEF 176
HP 172
Weak to
Strong Against

Dragon

Rock

Ground

Dragon

Bug

Grass

Ice

Steel
Resists: Fire, Grass, Bug, Electric and Steel
Movepool
Fast Moves
Charge Moves

Fire Spin

Fire

Ember

Fire

Flamethrower

Fire

Overheat

Fire

Dragon Pulse

Dragon
In PvE
Turtonator lacks the attacking prowess to impact the Fire or Dragon type meta. It has a good Fire moveset, no doubt about that, but it simply doesn't make the cut.
In PvP
Great League
In the (1-1) GL meta, Turtonator is useable but limited in its potential. As a Fire type, it gains obvious wins against the likes of Skarm, Registeel, Galvantula, and surprisingly even against Lapras and Stunfisk (barely). But that's about it.
Turtonator is impressive in the (0-0) GL scenario. It can stack up wins against half the meta, including Sableye, Cofagrigus, Umbreon, Araquanind, Alolan Marowak and Wiggly.
Ultra League
In the Open Ultra (1-1) situation, Turto gains obvious wins against Escavalier, Venusaur, Registeel and Alolan Muk. More interestingly, it beats Fairy types like Togekiss, Clefable and Sylveon. It also gets wins against Charizard, Cofagrigus, Obstagoon.
With shields down, Turtonator becomes more dangerous. New wins include Machamp, Trevenant, Toxicroak, Greedent, Granbull and Galarian Stunfisk.
To sum up
Turtonator holds no potential in PvE but is an interesting mon to use in the GL and UL meta, where it does pick up niche wins against some heavyweights.
Drampa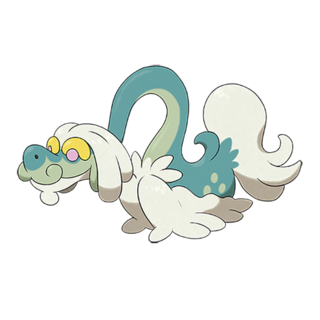 Drampa
Stats and Max CP
Drampa

Normal

Dragon

Max CP at Level 40 2914 | Max CP at Level 50 3294
ATK 231
DEF 164
HP 186
Weak to
Strong Against

Dragon

Ice

Fairy

Fighting

Dragon
Resists: Ghost, Electric, Fire, Grass and Water
Movepool
Fast Moves
Charge Moves

Dragon Breath

Dragon

Extrasensory

Psychic

Outrage

Dragon

Dragon Pulse

Dragon

Fly
In PvE
With 231 ATK, and the moveset of Dragon Breath and Outrage, Drampa is a decent Dragon type attacker. Its DPS is close to the level of Tyrantrum, and it still beats pseudo legendaries like Hydreigon, Kommo-o and Goodra in PvE. However, its TDO is lower. So overall, Drampa isn't really bad in PvE, but there are so, so many better dragons that put it back in the line.
In PvP
Great League
In the (1-1) GL meta, Drampa isn't impressive but its high resistance to Ghost types such as Jellicent, Alolan Marowak, Trevenant etc, can help it put some weight in this format. Honestly, that's the only saving grace here in the (1-1)
However, its performance shoots up in (0-0) as it is able to stand tall against Sableye, Venusaur, Shadow Nidoqueen, Swampert, Lickitung and Galvantula.
Ultra League
In the Open Ultra (1-1) situation, Drampa is surprisingly useable. It gains notable wins against Dragonite, Shadow Dragonite, Alolan Muk, Politoed, Drapion, Charizard, Cofagrigus, Snorlax, Talonflame, Venusaur, Trevenant, Empoleon and Giratina (Origin).
In the (0-0), Drampa is not as good as it was in (1-1) but this difference is only marginal. Some notable wins include Giratina (Altered) and Swampert. It now loses to Giratina (Origin).
To sum up
Drampa won't shake the meta by any means but it is definitely a welcome addition. It is one of those average additions to PvE where it can be used in lobbies having 12+ trainers. In PvP, it does quite well (overall better than Turtonator), fulfilling the anti-ghost niche quite well.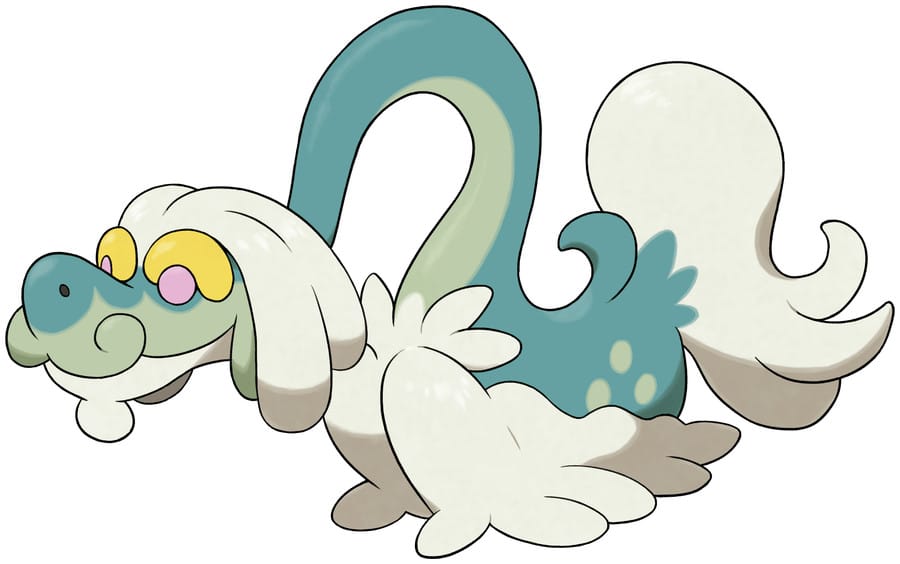 ---
Parting words
Dragons are quite crowded in the meta, and with few exceptions like Haxoros and Altaria, the Dragon type dominance is held solely by legendaries and pseudo legendaries. Turtonator and Drampa have excellent designs and lore and aren't exactly bad in their respective meta… they are just severely outclassed. Turtonator has a good Fire moveset but lacks the stats to make it count in the long run. But at the end of the day, these two are good spice picks in PvP and Drampa is okayish in PvE.
Overall, their flavours are still better than recent disappointments like Alolan Exeggutor with Draco Meteor and Tyrantrum. The game seriously needs to make improvements with regards to Dragon types. It may be introducing new moves like Scale Shot, Dual Chop and Dragon Rush, buffing moves like Dragon Pulse and Twister, and most importantly, giving good, workable moves to the Pokémon per se.
Till then, all we can do is have fun with and make the best use of wonderful Dragon Pokémon like Turtonator and Drampa. Hoping for better things to come for these draconic beasts in the near future.
Dracarys!