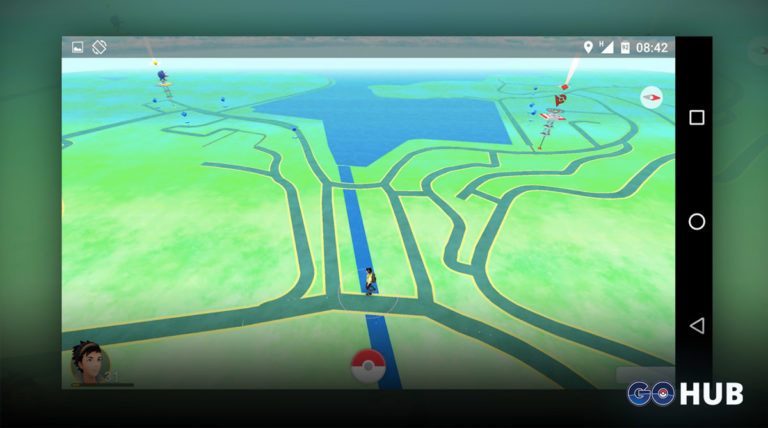 Gaming always feels better when holding your smartphone in landscape. With that in mind, here's a quick guide on how to activate Pokemon GO Landscape Mode without breaking ToS or risking a perma ban.
Pokemon GO Landscape Mode
The first player to discover that the app even runs in landscape was a redditor that stumbled upon it by accident. Since then, players have devised two very simple methods on Android and iPhone for Landscape Mode activation.
iPhone Pokemon GO Landscape Mode
The trick to get Pokemon GO Landscape Mode running on iPhone is really simple and convenient as it does not require any third party apps to enable. The entire method is based around forced rotation in specific iPhone views, making it safe from ToS violation.
The method
Open the Pokémon Go app, then hold your phone sideways.
Tap the PokéBall icon to open the menu, then tap the Settings icon in the upper-left corner.
Scroll until you see "Report High-Priority Issue" and tap it. Then tap "Yes." This will take you out of the app and open Safari.
Hit the Home button, then tap the Pokémon Go icon to open the app again.
Android Pokemon GO Landscape Mode
Unlike the iPhone, Android has better view management when it comes to orientation change. It is impossible to force Landscape mode without third party apps, such as Set Orientation, but enabling the Landscape mode is trivial.
The method
Open Google Play Store
Search for "Set Orientation" or just visit this link
Install the app, run it and select "Landscape"
Open Pokemon GO app
Results and experience
The game is obviously not optimized for Landscape mode. Yes, you can see more of the city and traverse the nearby area far easier, but everything else feels clunky. Capturing Pokemon is difficult, it is really hard to hit a curve ball, especially when the Pokemon is further away.
All in all, we are not delighted by the Pokemon GO Landscape experience, but we still plan to use it to scout nearby stops faster!