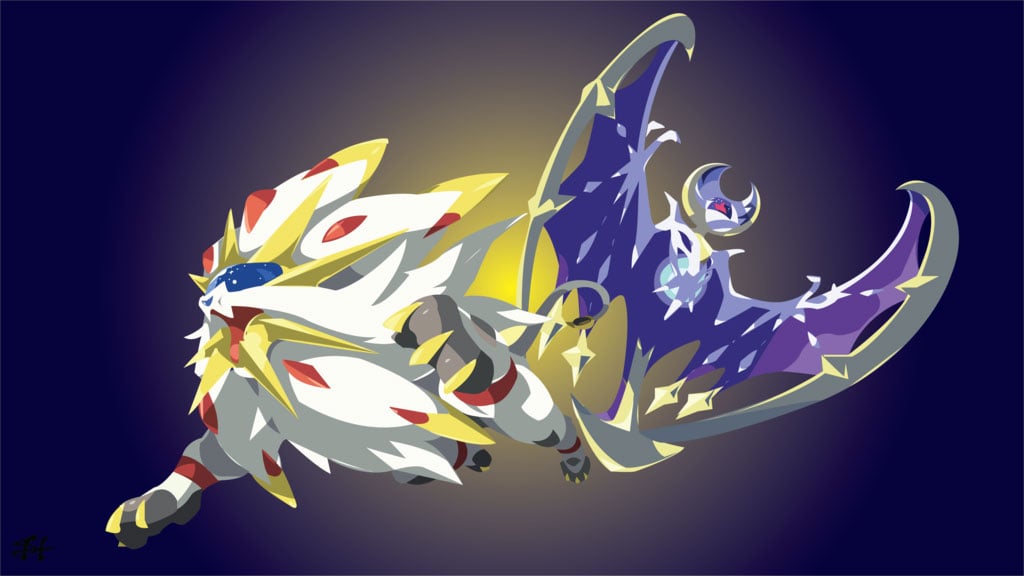 Pokémon Sun & Moon Grand Trials Guide
With new difficulty added to Sun and Moon, a number of players will need some help to deal with the Grand Trials, which are very important as they unlock a plethora of features and Z Crystals.

Grand Trial #1: Hala
Fighting Type heavy challenge. The first Grand Trial involves you in a fight with Hala, in Iki Town. Her roster is rather easy with 3 Fighting Type Pokémon, and only Crabrawler has access to Z-Moves. Mankey and Makuhita are very easy when countered with appropriate typing.
Winning this trial rewards you with the following: a stamp in Trainer Passport (Trade level 35 Pokémon), Fightinium Z and access to Rider Pager.
Mankey
Makuhita
Crabrawler

Level 14

Level 14

Level 15

Fighting
Fighting
Fighting
Attacks:
Karate Chop
Pursuit
Focus Energy
Attacks:
Arm Thrust
Sand Attack
Fake Out
Attacks:
Pursuit
Power-Up Punch
Leer
Hold Item:


No Item

Hold Item:


No Item

Hold Item:
Fightinium Z

Grand Trial #2: Olivia
With her roster of Rock Pokémon Olivia is the second Grand Trial you will face. The trial takes place in Ruins of Hope where you will be challenged by Olivia.
The rewards from this Trial are not plentiful, but they do include Rockium Z Crystal and another stamp for your Trainer Passport (Trade up to Level 50 Pokémon).
Nosepass
Boldore
Lycanroc

Level 26

Level 26

Level 27

Rock
Rock
Rock
Attacks:
Rock Slide
Spark
Thunder Wave
Attacks:
Rock Blast
Mud-Slap
Headbutt
Attacks:
Bite
Rock Throw
–
Hold Item:
No Item
Hold Item:
No Item
Hold Item:
Rockium Z

Grand Trial #3: Nanu
A weird battle that takes place just before the Aether Foundation arc. Nanu is the third Kahuna, Kahuna of Ula'ula island, who specialises in Dark Type Pokémon.
His roster is filled with Dark Types and winning this battle will reward you with a mandatory Trainer Passport stamp (Level 65 trading) and Darkinium Z Crystal.
Sableye
Krokorok
Persian

Level 38

Level 38

Level 39

Dark / Ghost
Dark / Ground
Dark
Attacks:
Power Gem
Shadow Ball
Fake Out
Attacks:
Crunch
Assurance
Swagger
Earthquake
Attacks:
Power Gem
Fake Out
Dark Pulse
Hold Item:
No Item
Hold Item:
No Item
Hold Item:
Darkinium Z

Grand Trial #4: Hapu
The final Grand Trial. The Ground Lady. C'mon, you've expected this. Hapu becomes a Kahuna just minutes before she battles you.
The fight takes place in front of Vast Poni Canyon and her roster is filled with Ground types that are easily countered. Interestingly, she uses the new "Hair Metal Alola" Dugtrio.
Dugtrio
Gastrodon
Flygon
Mudsdale

Level 47

Level 47

Level 47

Level 48

Ground / Steel
Ground / Water
Ground / Dragon
Ground
Attacks:
Iron Head
Earthquake
Sucker Punch
Sandstorm
Attacks:
Muddy Water
Mud Bomb
Recover
Attacks:
Earth Power
Dragon Breath
Attacks:
Heavy Slam
Earthquake
Double Kick
Counter
Hold Item:
No Item
Hold Item:
No Item
Hold Item:
No Item
Hold Item:
Groundium Z