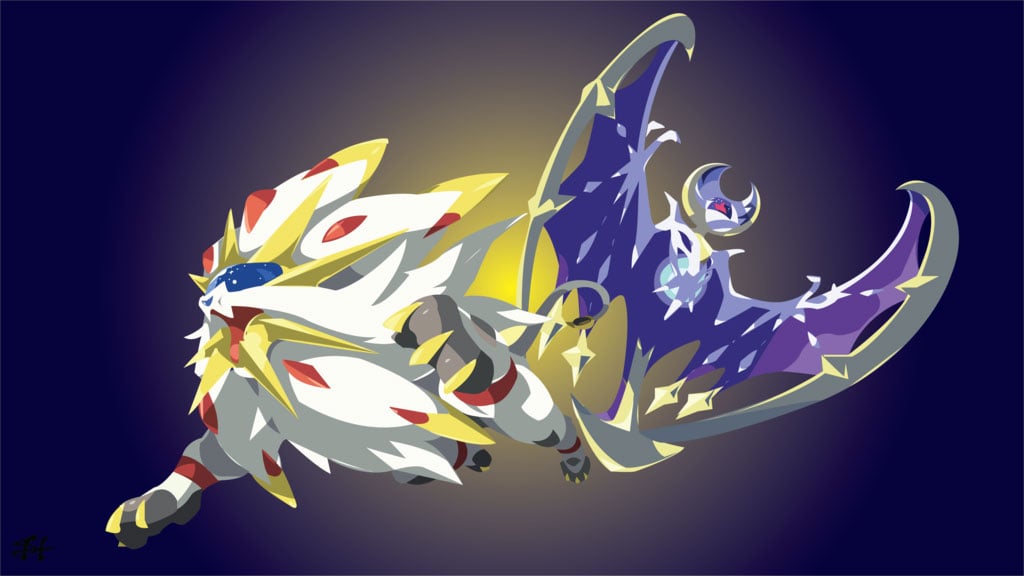 Pokémon Sun and Moon Mega Stone and Z Crystal Locations
Location guide on how to find all Pokémon Sun and Move Z Crystals and Mega Stones that are obtainable currently. Version exclusives are noted if they are present.
Pokémon Sun and Moon Mega Stone Locations
As you know, mega stones help certain Pokémon species achieve Mega Evolution. Mega Evolution is not removed in Sun and Moon, so a number of Mega Stones is still relevant.
Mega Stone
Location
Abomasite
Absolite
Shop
Battle Tree
Aerodactylite
Shop
Battle Tree
Aggronite
Alakazite
Ancient Poni Path
Shop
Battle Tree
Altarianite
Ampharosite
Audinite
Banettite
Beedrillite
Blastoisinite
Battle Tree
Blazikenite
Cameruptite
Charizardite X
Battle Tree
Charizardite Y
Battle Tree
Diancite
Galladite
Garchompite
Shop
Battle Tree
Gardevoirite
Gengarite
Shop
Battle Tree
Glalitite
Shop
Battle Tree
Gyaradosite
Shop
Battle Tree
Heracronite
Houndoominite
Kangaskhanite
Shop
Battle Tree
Latiasite
Latiosite
Lopunnite
Lucarionite
Shop
Battle Tree
Manectite
Mawilite
Medichamite
Metagrossite
Shop
Battle Tree
Mewtwonite X
Mewtwonite Y
Pidgeotite
Pinsirite
Shop
Battle Tree
Sablenite
Shop
Battle Tree
Salamencite
Shop
Battle Tree
Sceptilite
Scizorite
Shop
Battle Tree
Sharpedonite
Shop
Battle Tree
Slowbronite
Shop
Battle Tree
Steelixite
Swampertite
Tyranitarite
Venusaurite
Battle Tree

Pokémon Sun and Moon Z Crystals Locations
Z Crystals allow Pokémon to perform special, super strong, Z-moves. Z-Crystals can be found through out Sun and Moon and some are unique for certain Pokémon species that have special Z Moves. Others, can be used with variety of same Type Moves.
| Z Crystal | Location |
| --- | --- |
| Aloraichium Z | Seafolk Village |
| Buginium Z | Shady House |
| Darkinium Z | Malie City |
| Decidium Z | Route 1, Malie Garden |
| Dragonium Z | Vast Poni Canyon, Vast Poni Canyon |
| Eevium Z | Royal Avenue |
| Electrium Z | Hokulani Observatory |
| Fairium Z | Vast Poni Canyon |
| Fightinium Z | Iki Town |
| Firium Z | Wela Volcano Park |
| Flyinium Z | Ten Carat Hill |
| Ghostium Z | |
| Grassium Z | Lush Jungle |
| Groundium Z | Vast Poni Canyon |
| Icium Z | Mount Lanakila |
| Incinium Z | Route 1, Malie Garden |
| Marshadium Z | |
| Mewnium Z | |
| Normalium Z | Verdant Cavern |
| Pikanium Z | Konikoni City |
| Pikashunium Z | |
| Poisonium Z | Ancient Poni Path |
| Primarium Z | Route 1, Malie Garden |
| Psychium Z | Haina Desert |
| Rockium Z | Ruins of Life |
| Snorlium Z | |
| Steelium Z | Hokulani Observatory |
| Tapunium Z | Ruins of Conflict |
| Waterium Z | Brooklet Hill |