Last month we asked you to explore the great outdoors for the AR showcase, and there were so many beautiful submissions, in so many incredible locations! This month we asked for your best photos featuring the colour Red. We couldn't wait to see what you all submitted.
As always, don't forget to use our hashtag #GOHubAR and the information for next month's theme is at the bottom of this article. Happy photo taking!
Unedited Images
The below AR images have not been edited in any way.
'Lucky charm' by SPSx22, Japan, Okayama.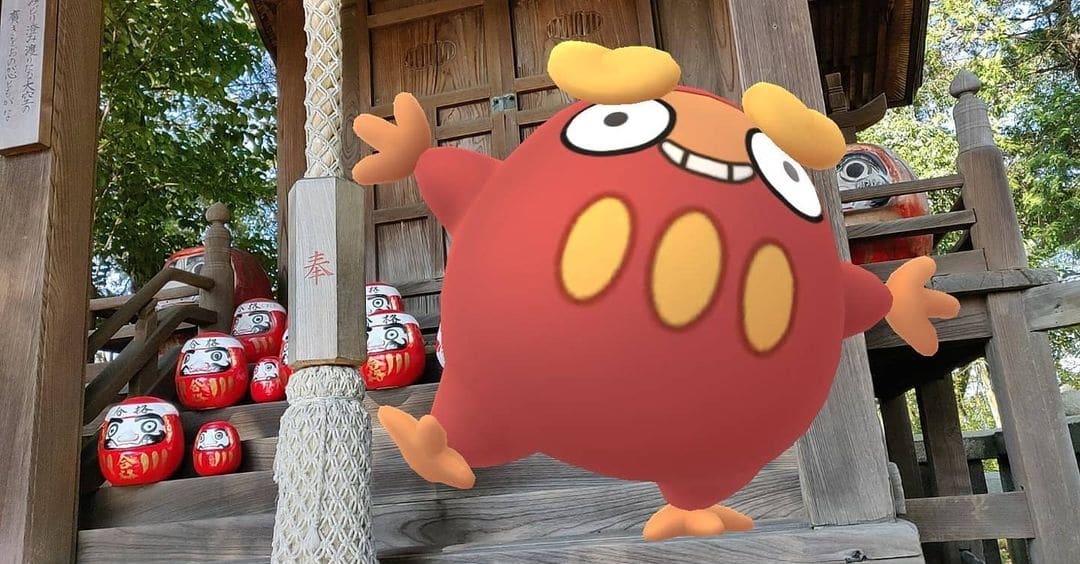 'Feeling lucky after chancing upon this Darumaka on my travels!'
'Shuckle's Hanging' by nana15AR, Hiroshima City, Japan.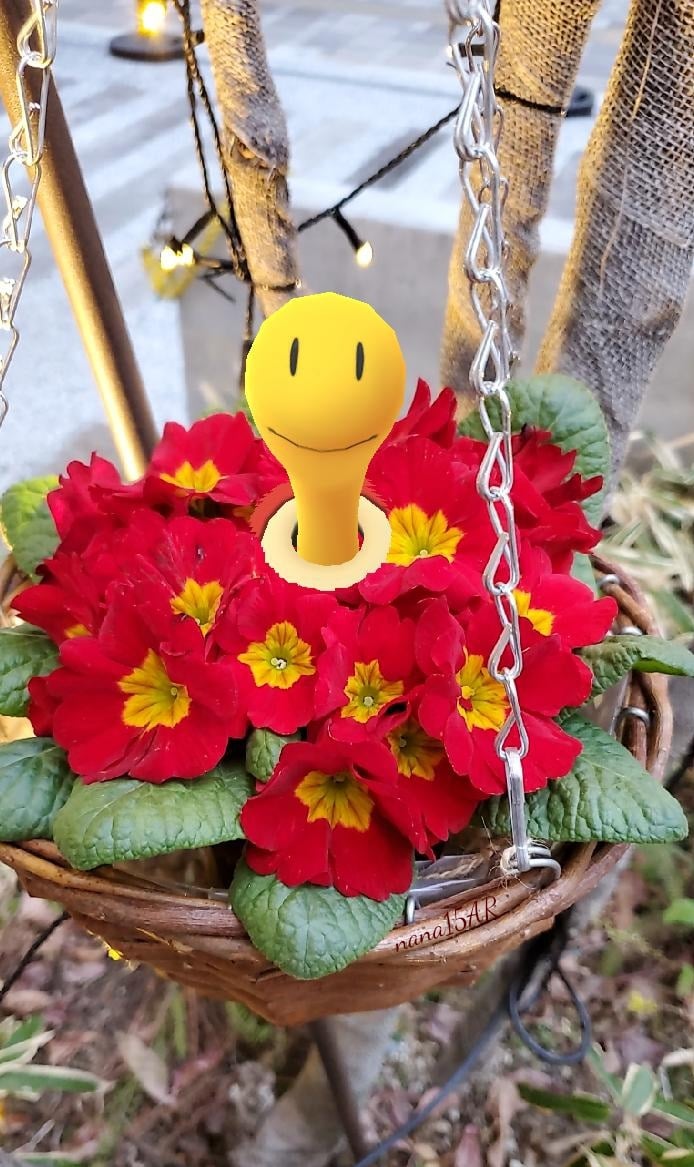 'Shuckle wore a flower dress.
She was happy and entered the Hanging basket.'
By Prithvi188, Odisha/India.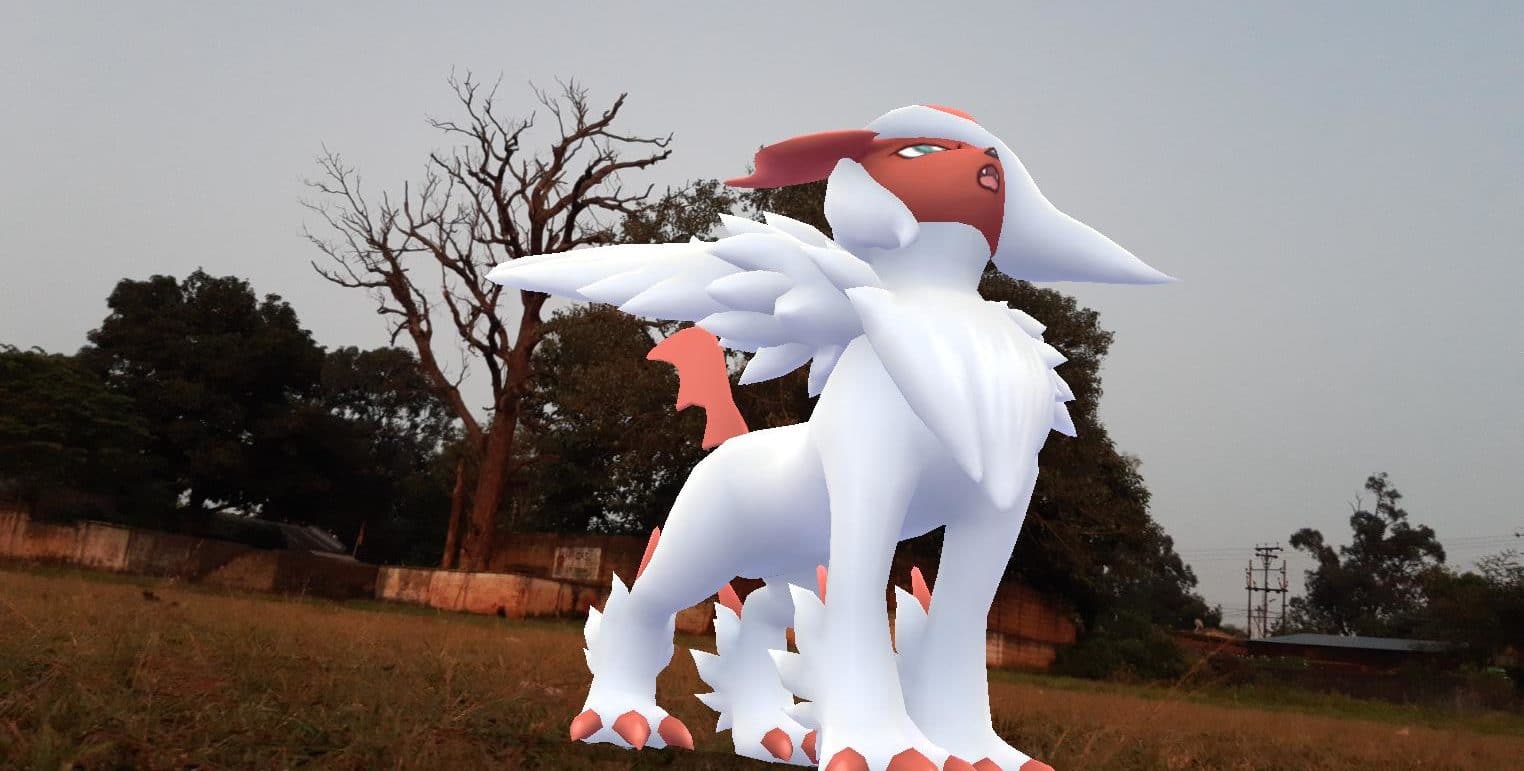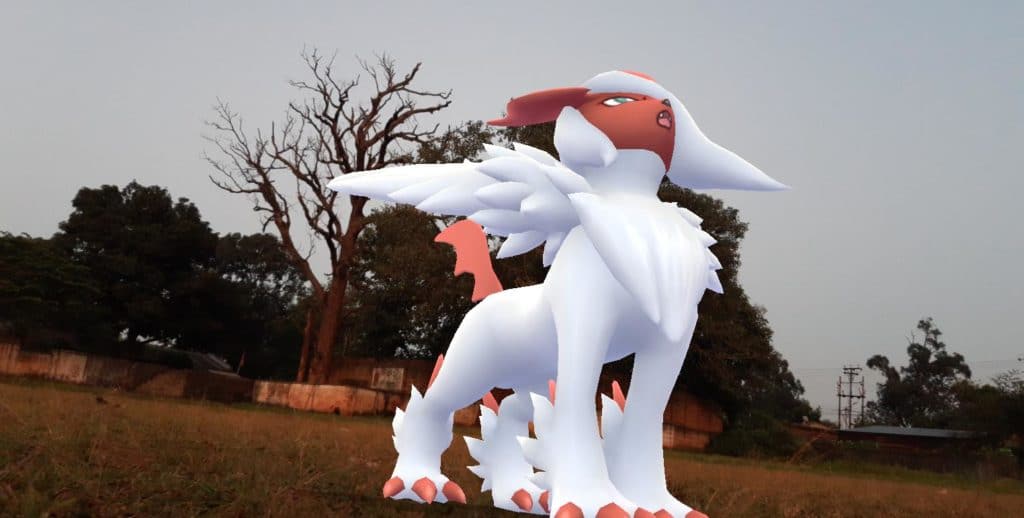 'On one fine evening, I decided to take a stroll in a nearby field with my Absol. Since it was time for sunset, I mega evolved my Shiny Absol and took few pics of him in all his might.'
By KelleyK, USA.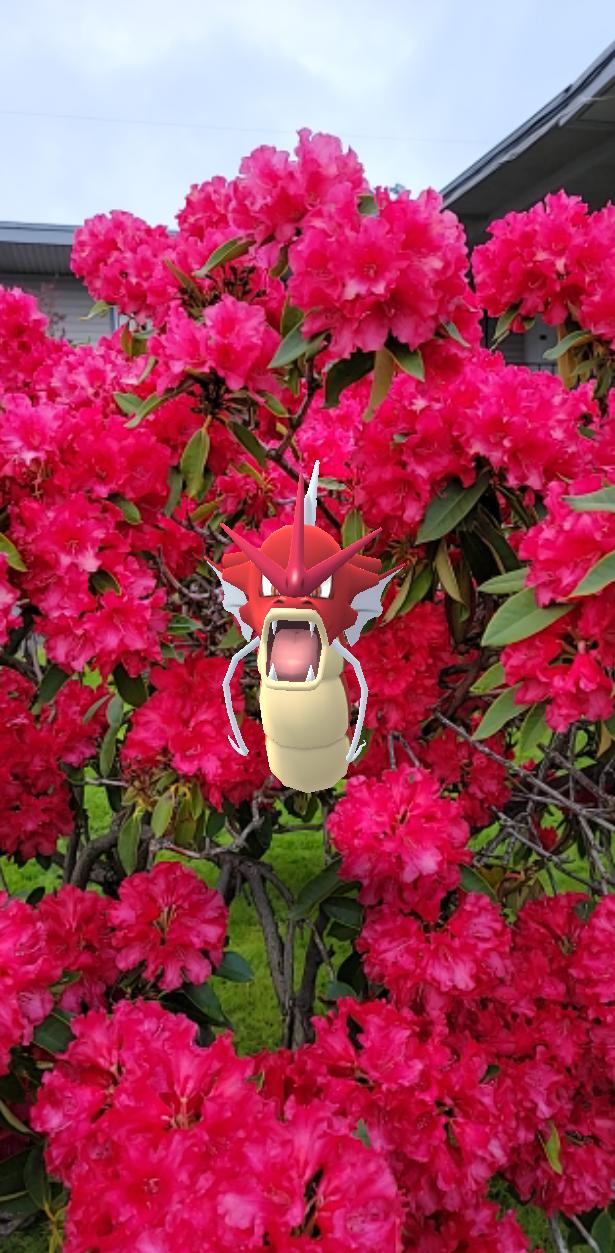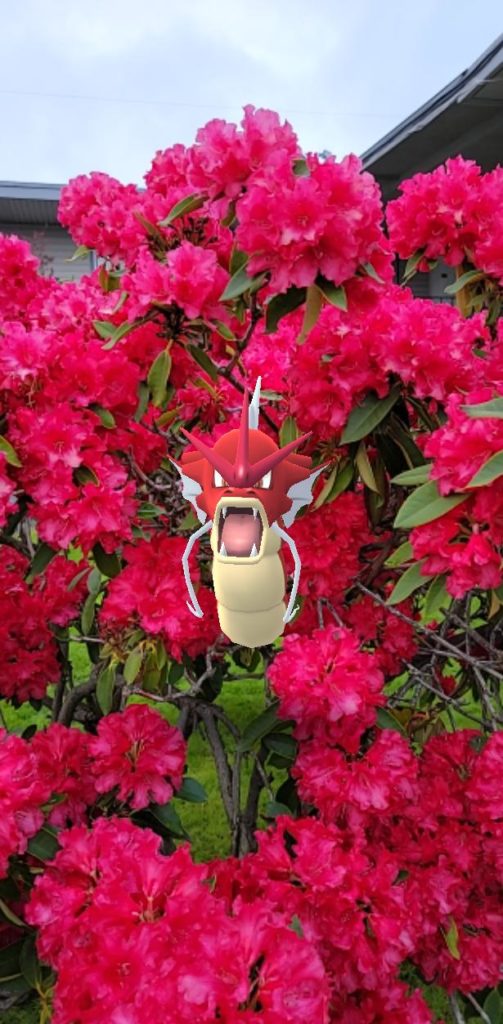 'Visiting a hotel and grabbed the Pokémon that matched the flowers best.'
'A UFO Sighting!' by EarlKetchumPH, Bonifacio Global City.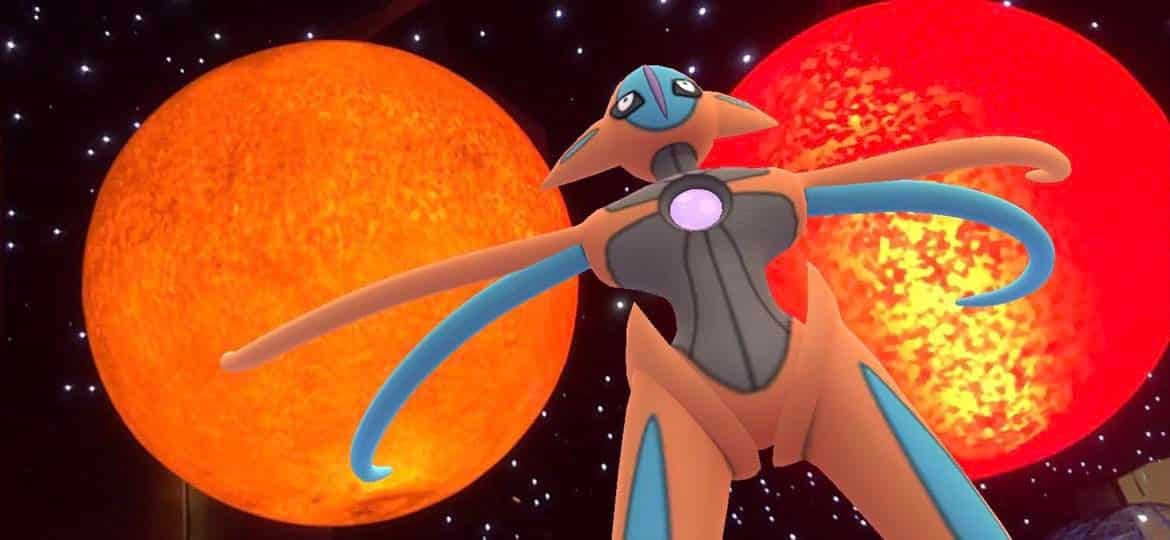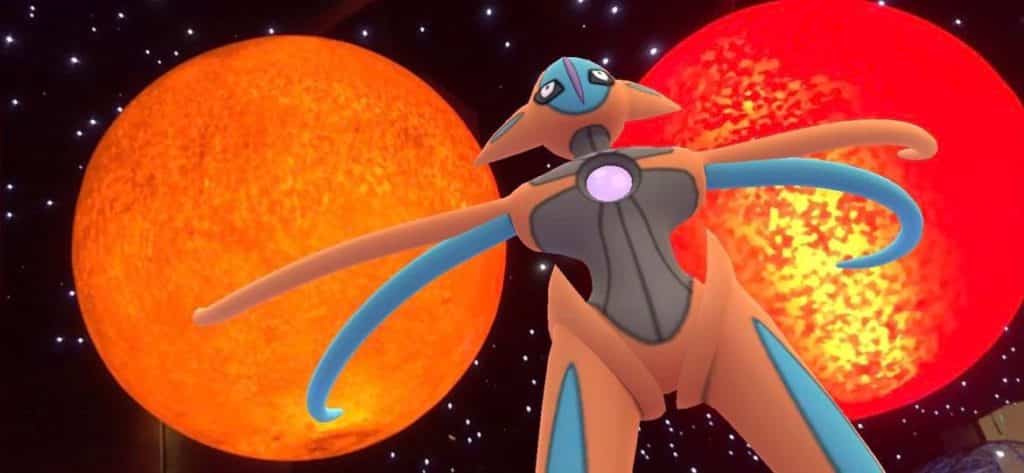 'Sighted from space: the DNA Pokemon Deoxys observing Earth from afar. No confirmation has been made as to its landing on Earth, but trainers from across the globe are ready to take on this mythical Pokemon, if needed!'
'Hibiscus in the garden' by La Vie en rose, Japan.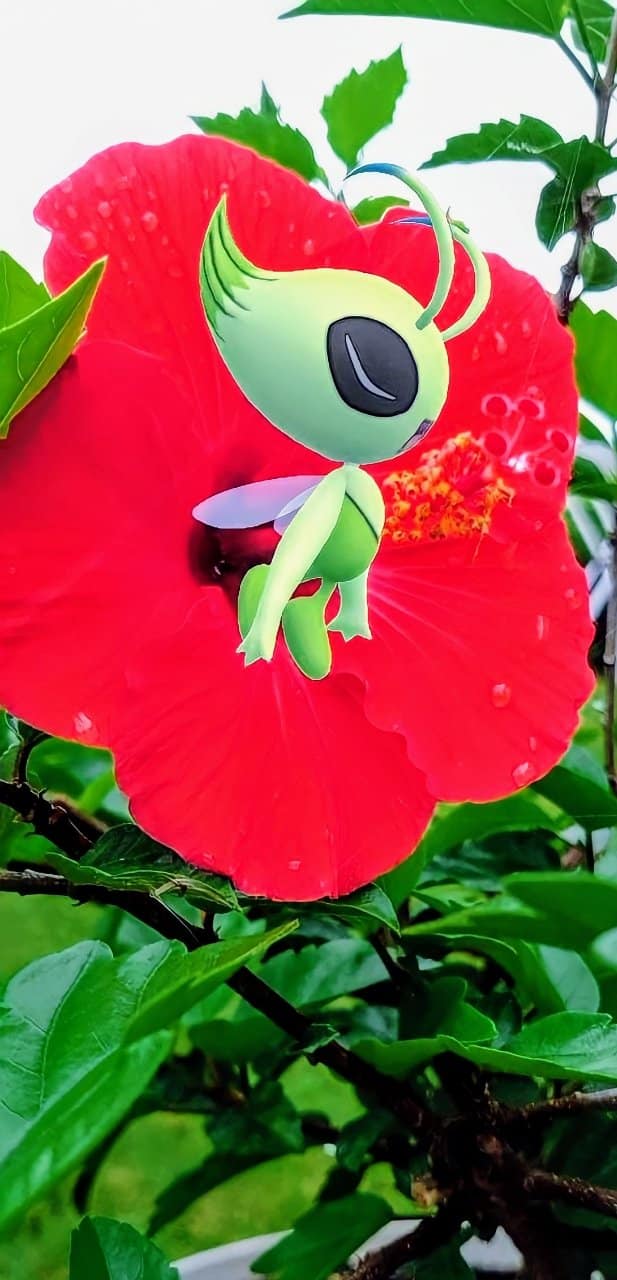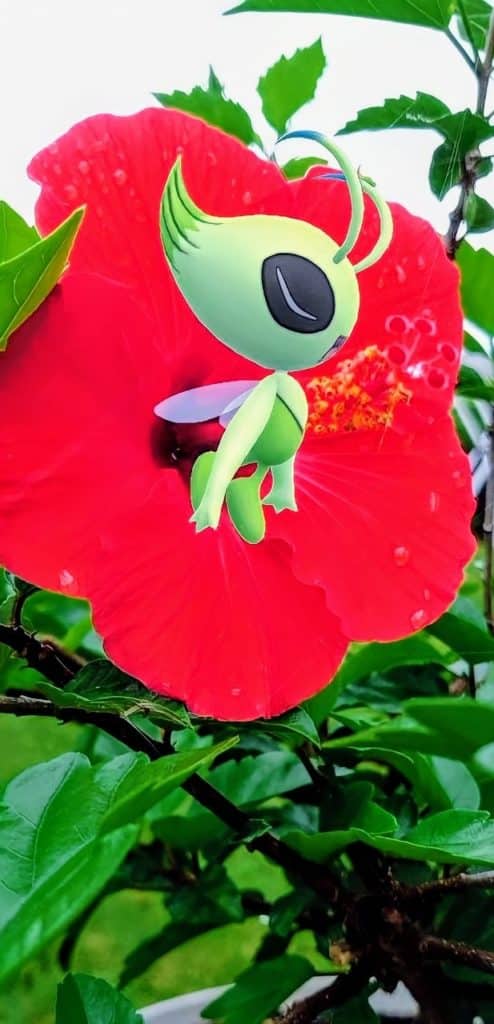 'The hibiscus in the garden has bloomed this year as well. It's red that makes you feel summer.'
'Love more, hate less' by Reikatje, London.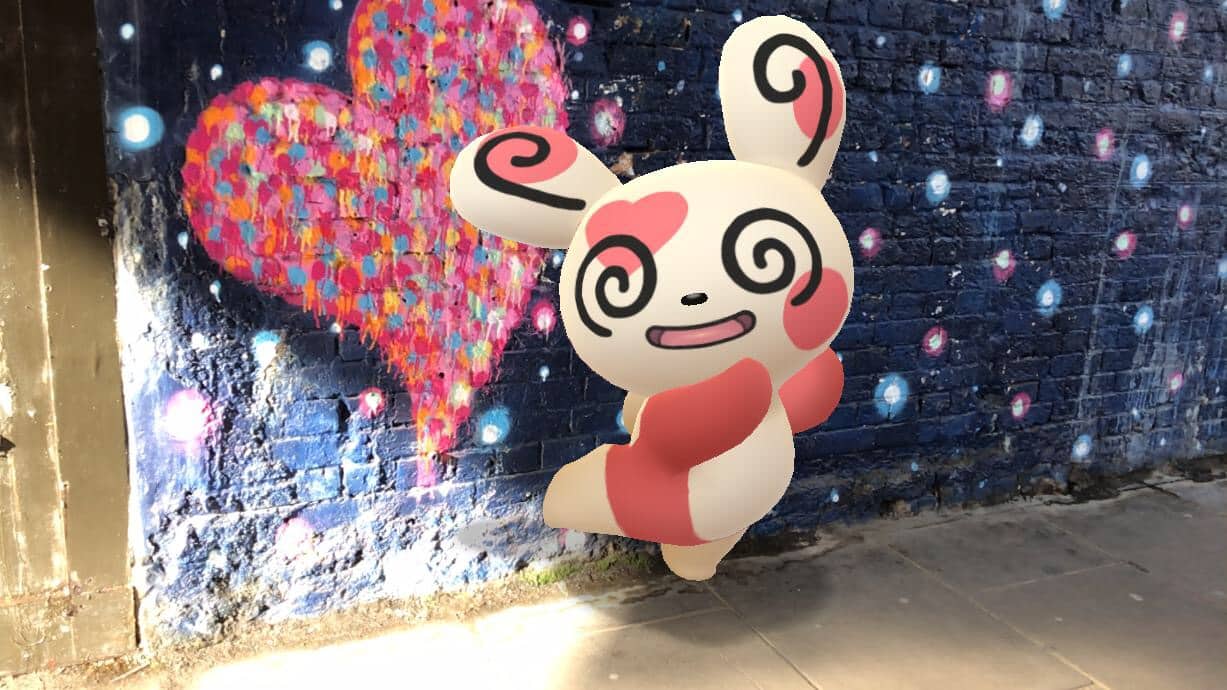 'I took this photo on a romantic birthday trip with my love in London before the pandemic turned the world upside down. Ever since I noticed that there is so much need for connection and love in the world. But social media is full of hate. So with this AR picture I want to send a little reminder to everyone reading this that you are worthy, unique and lovable. Love each other more and hate less. ❤️ '
'Gates of Hell' by ずんだオレ, National Museum of Western Art.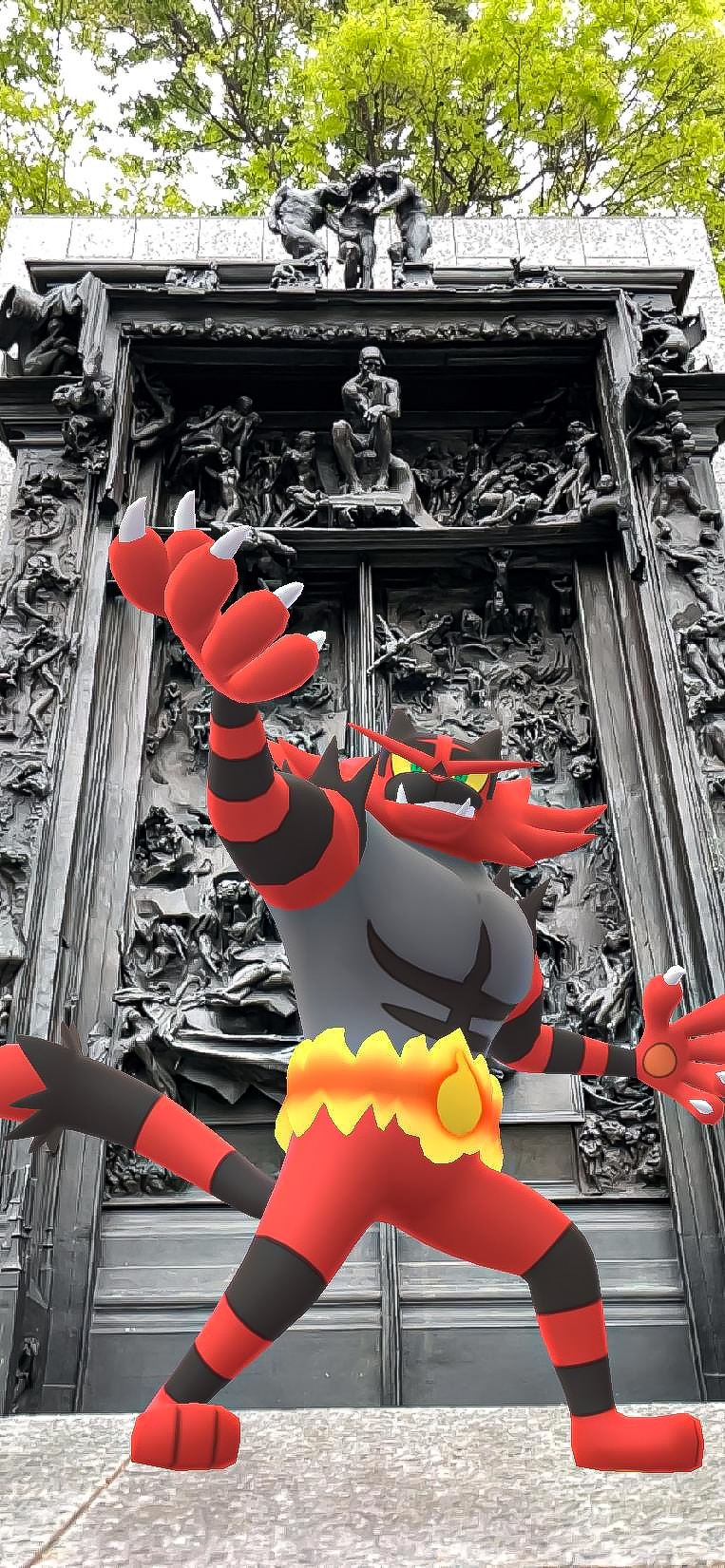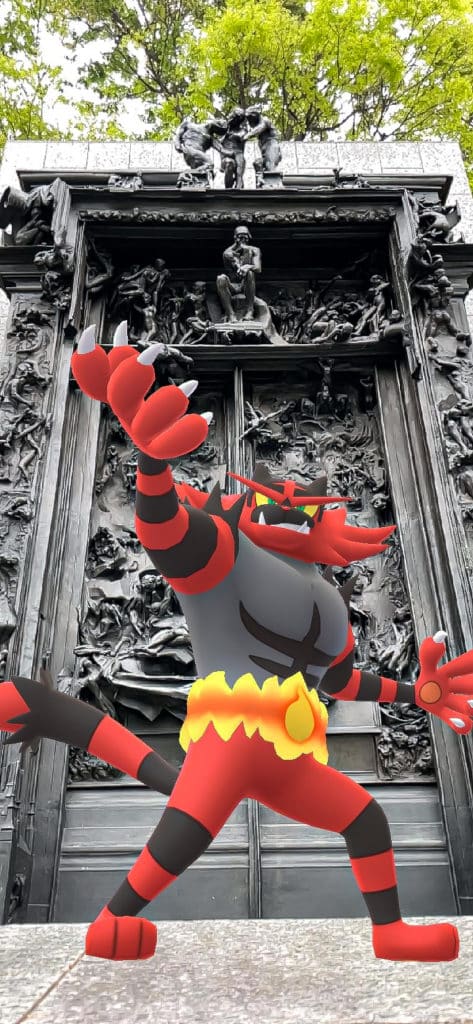 'Dinanzi a me non fuor cose create
se non etterne, e io etterno duro.
Lasciate ogne speranza, voi ch'intrate.'
'Got Caught Red Painted' by Laprasrules12, Clearwater, Florida, USA.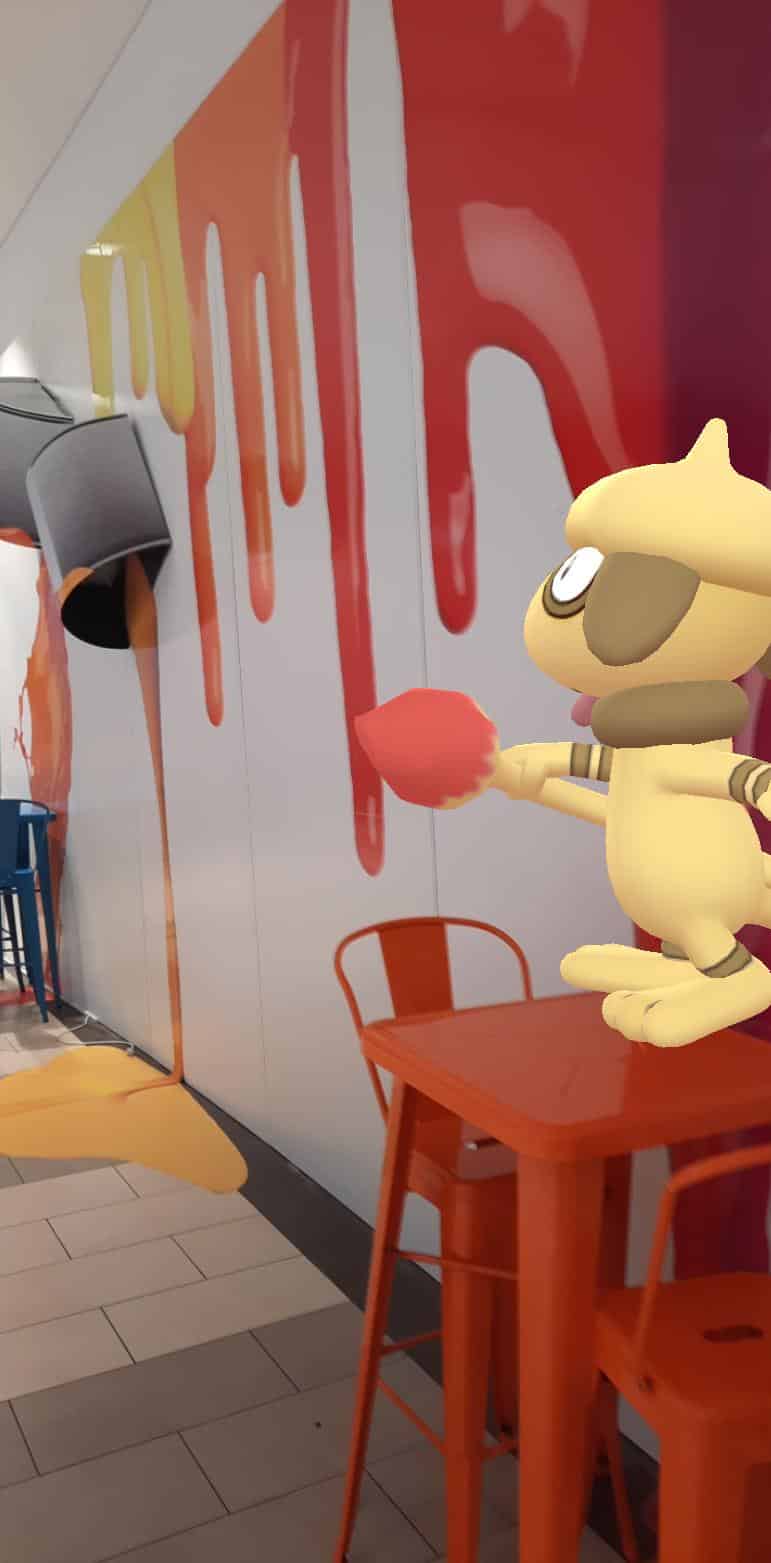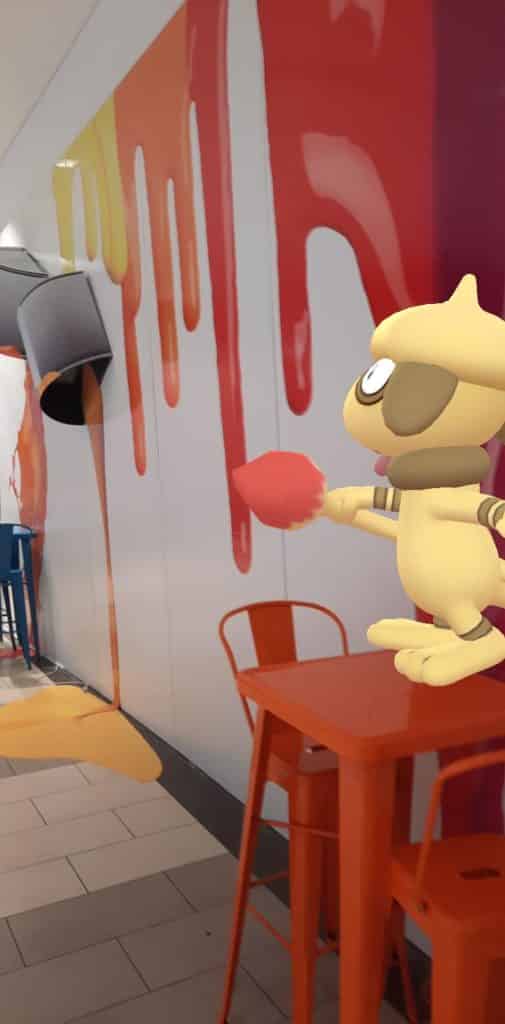 'I caught this Smeargle painting on the walls in my local mall. I'll admit it looks cool, but I doubt he has a permit.'
'Florges' by Rhanique, Leeuwarden, the Netherlands.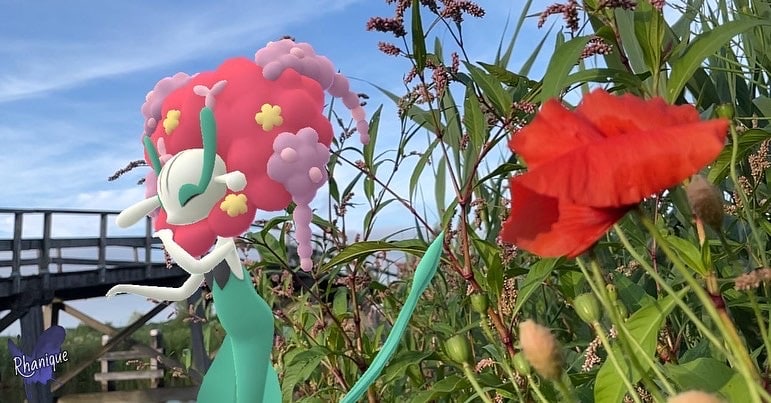 'I wonder what Florges chuckling about…'
'He's so happy!' by Mark, Ilkeston, Derbyshire.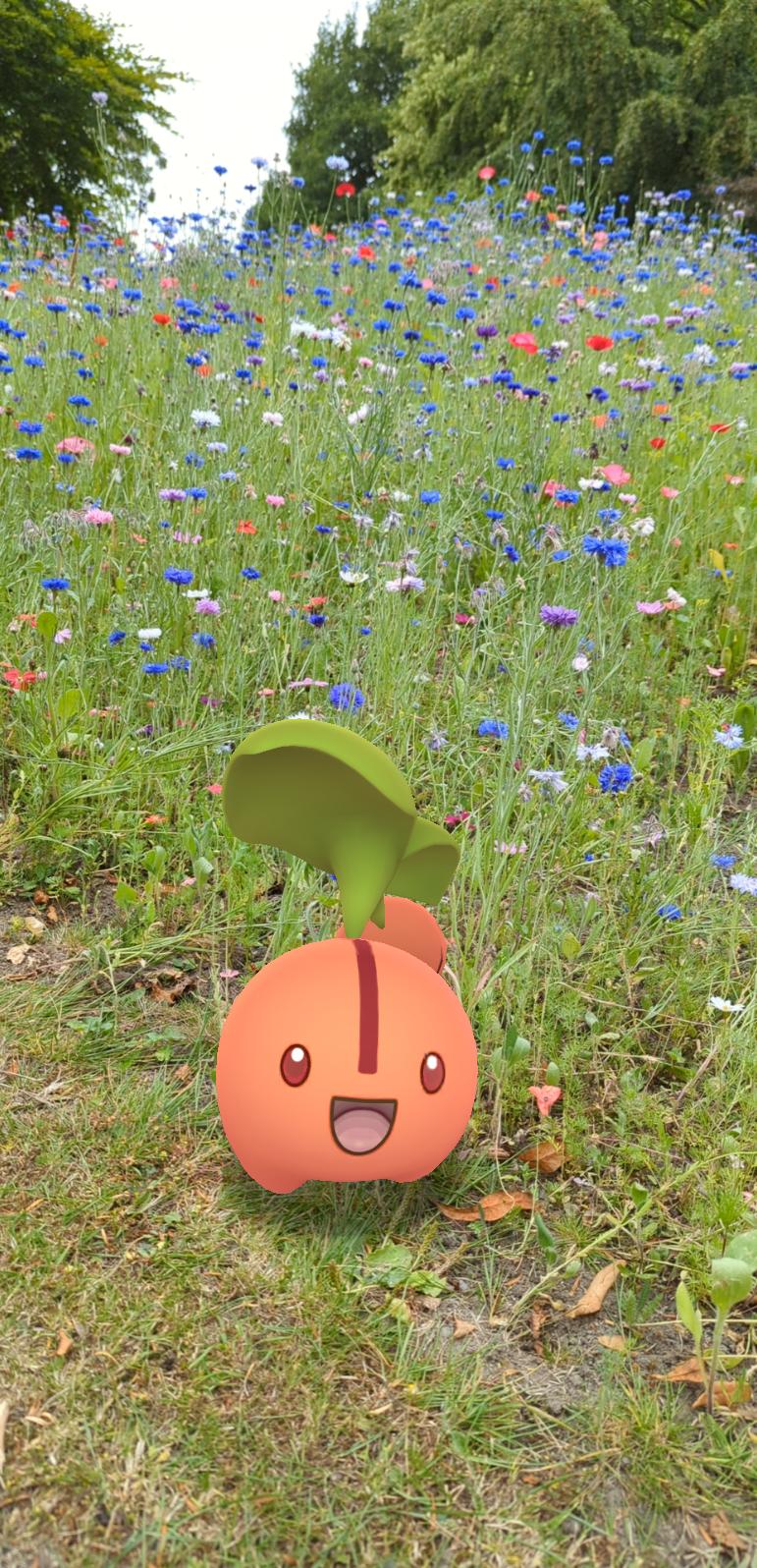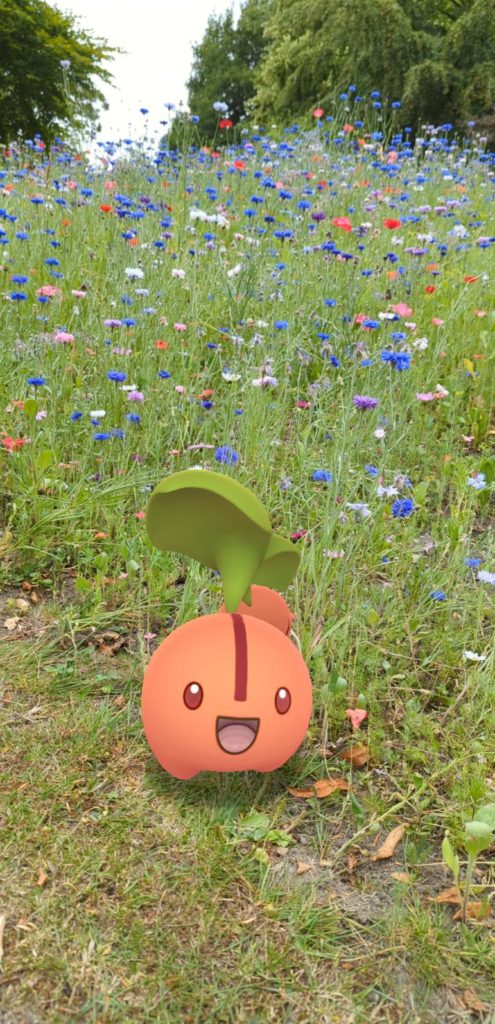 'Spotted this little Cherubi next to a field of wildflowers. He seems so happy to be there! That smile on his face says it all!'
'Paint job' by Feresk, Cebu City, Cebu, Philippines.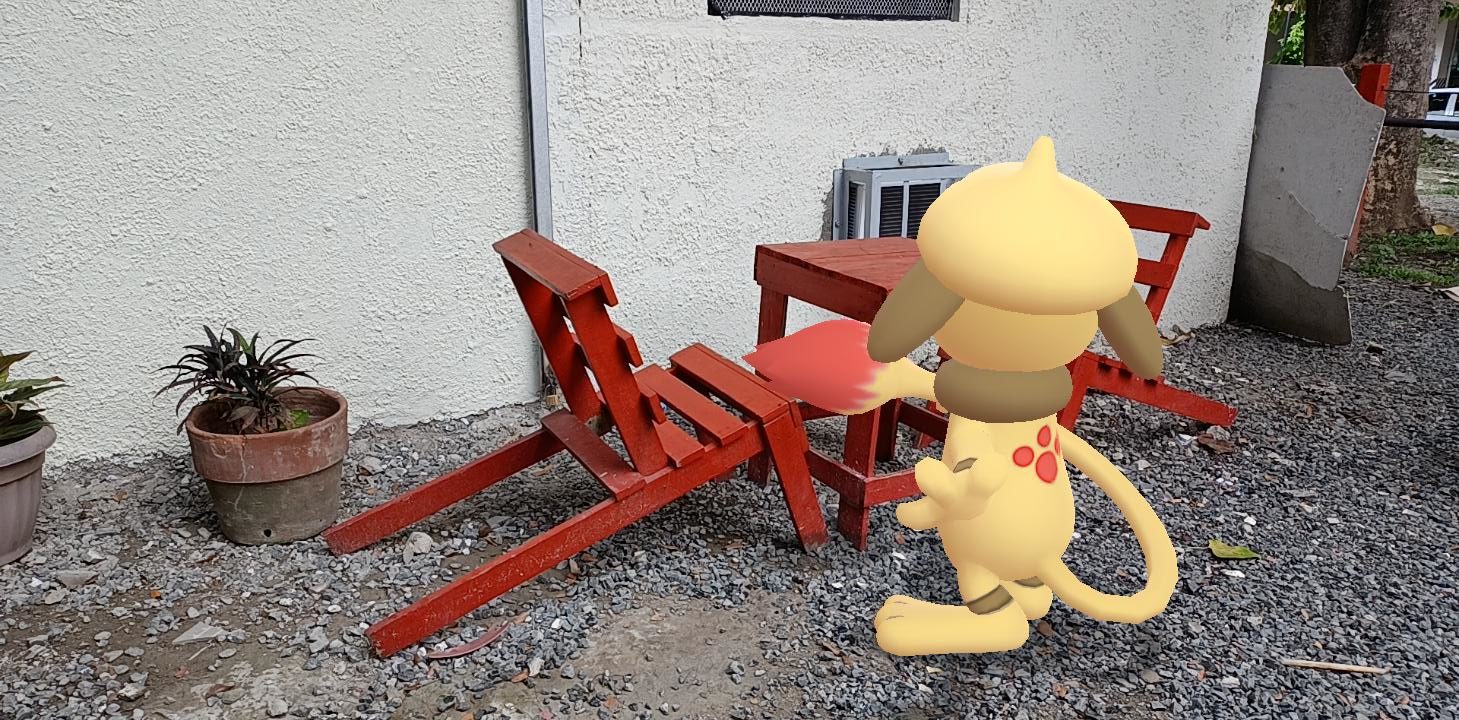 'This Smeargle is bringing a whole new meaning to painting the town red!'
'Begonia carpet' by La Vie en rose, Japan.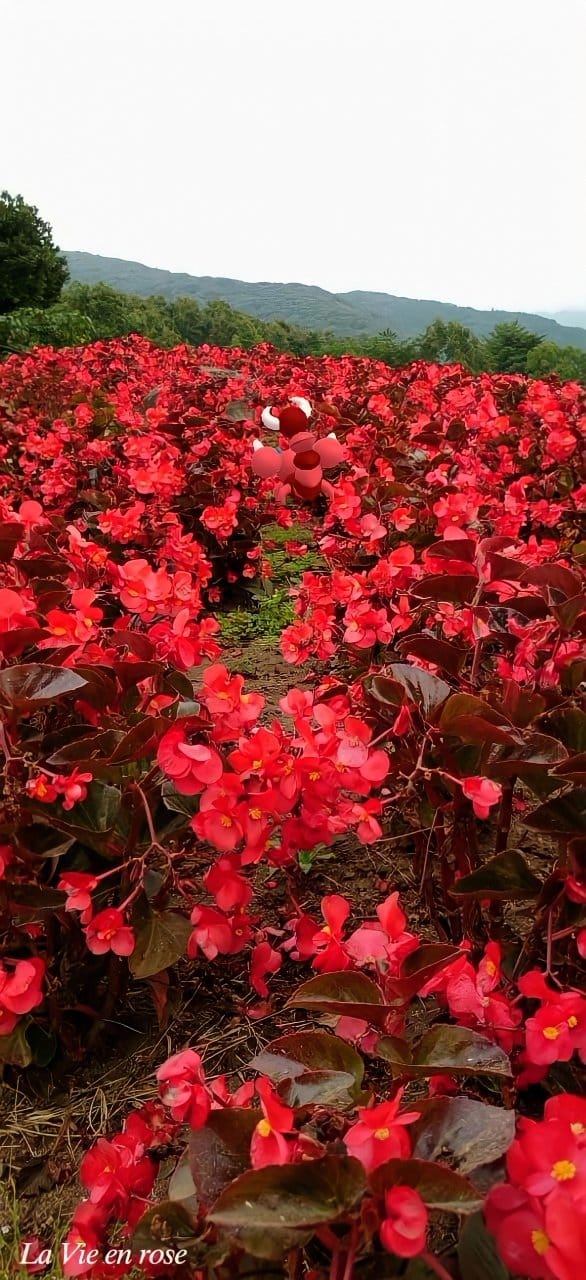 'Skorupi lurks in a begonia carpet.
Did you understand?
He intends to mimic.'
'A leaping Virizion' by Pokemon_nature_snaps, UK.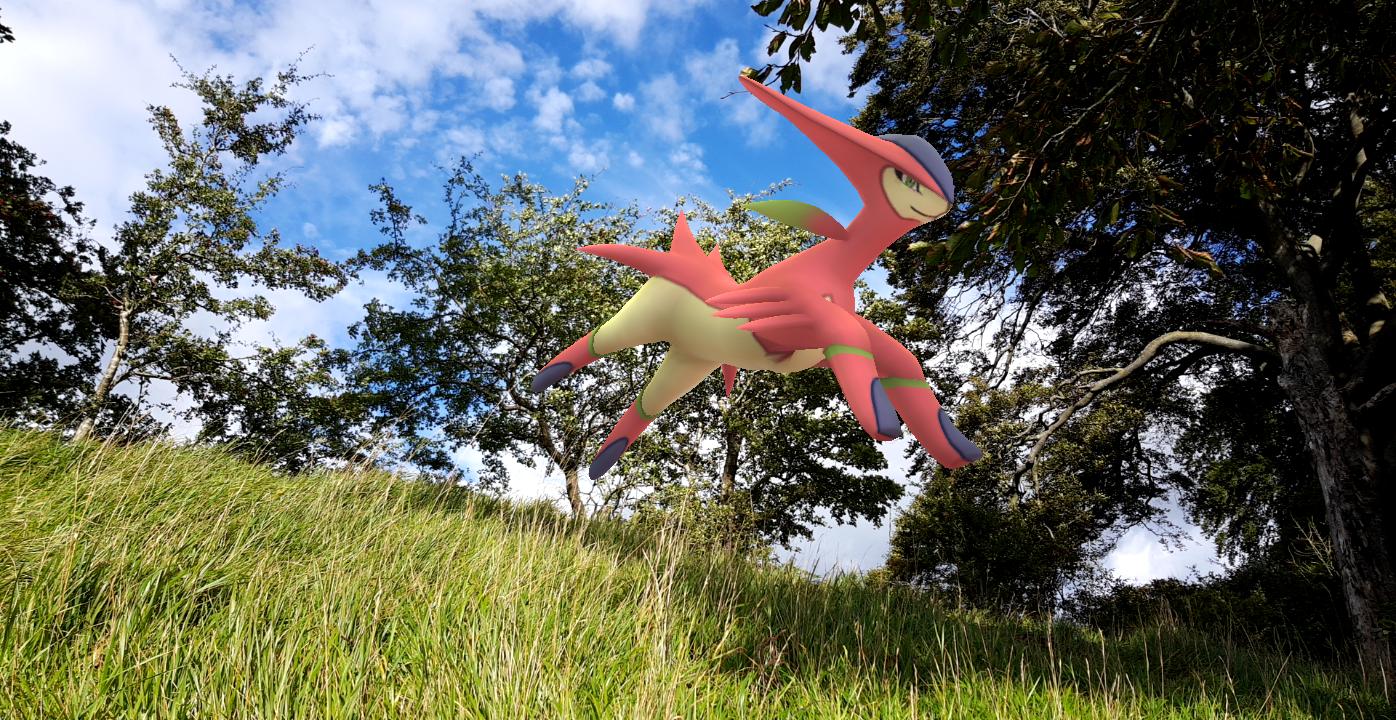 'Thank you for your daily efforts.' by ずんだオレ, Edo-Tokyo Open Air Architectural Museum.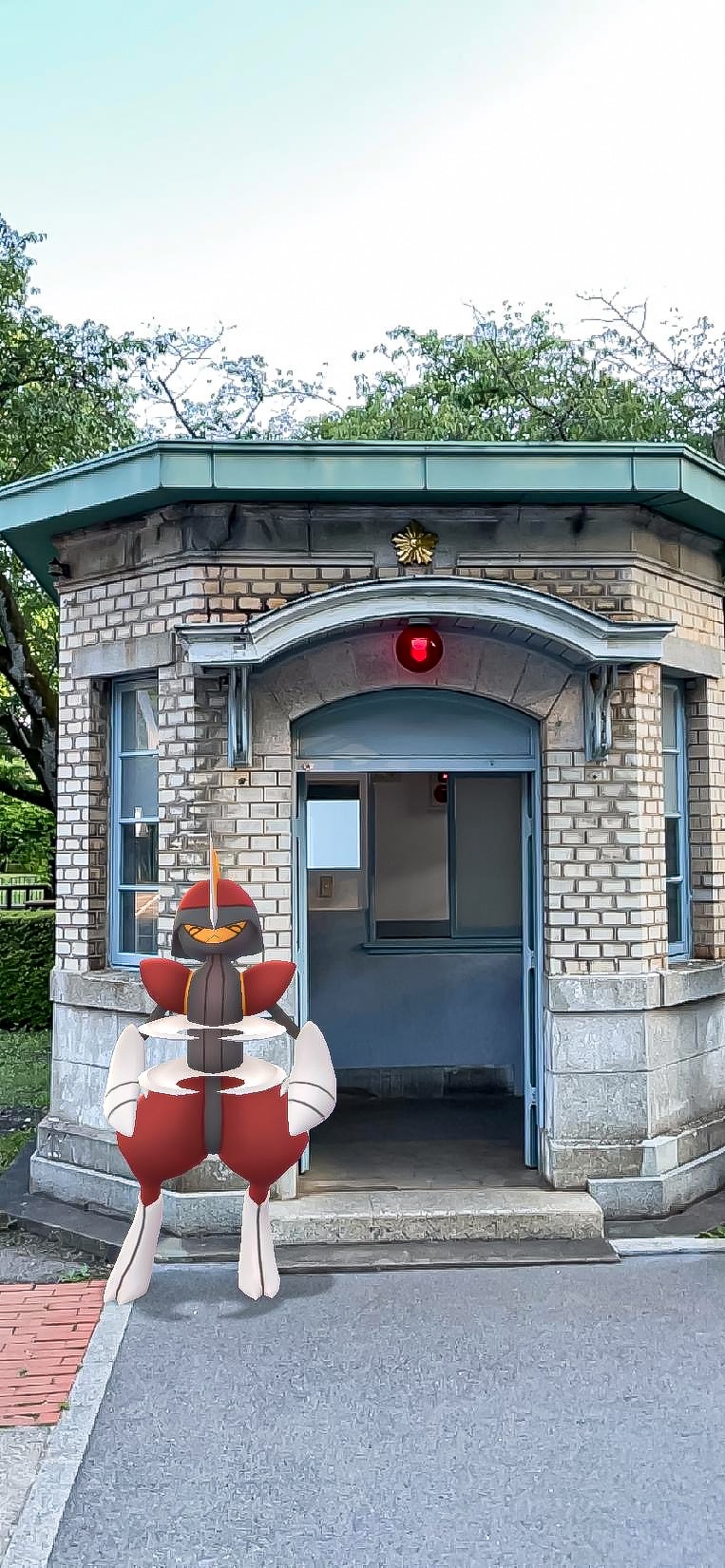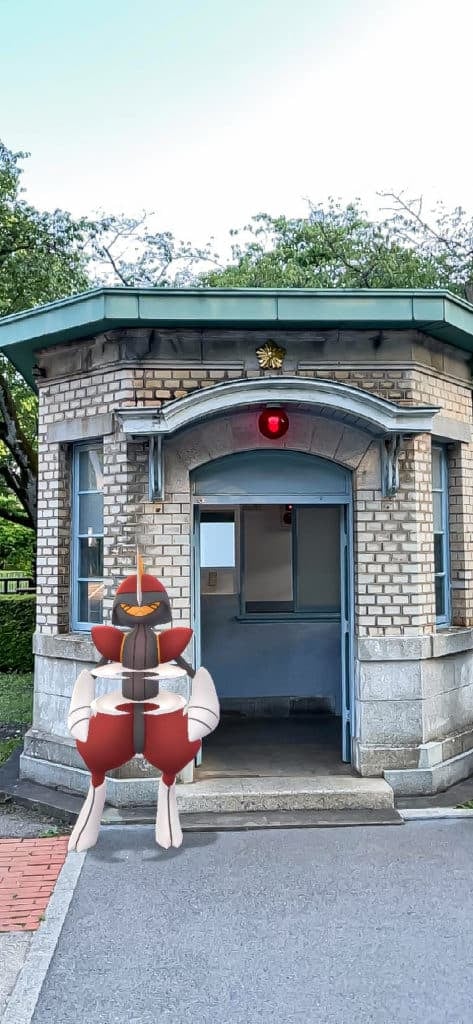 'Police officers hard at work today.'
'Little love story' by nana15AR, Hiroshima City, Japan.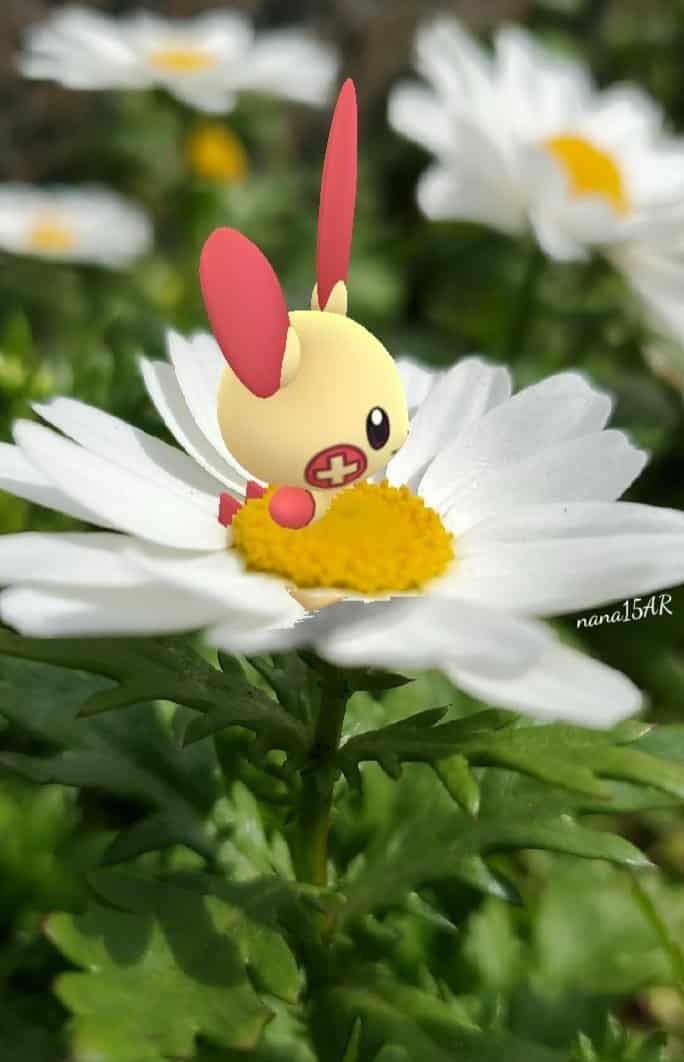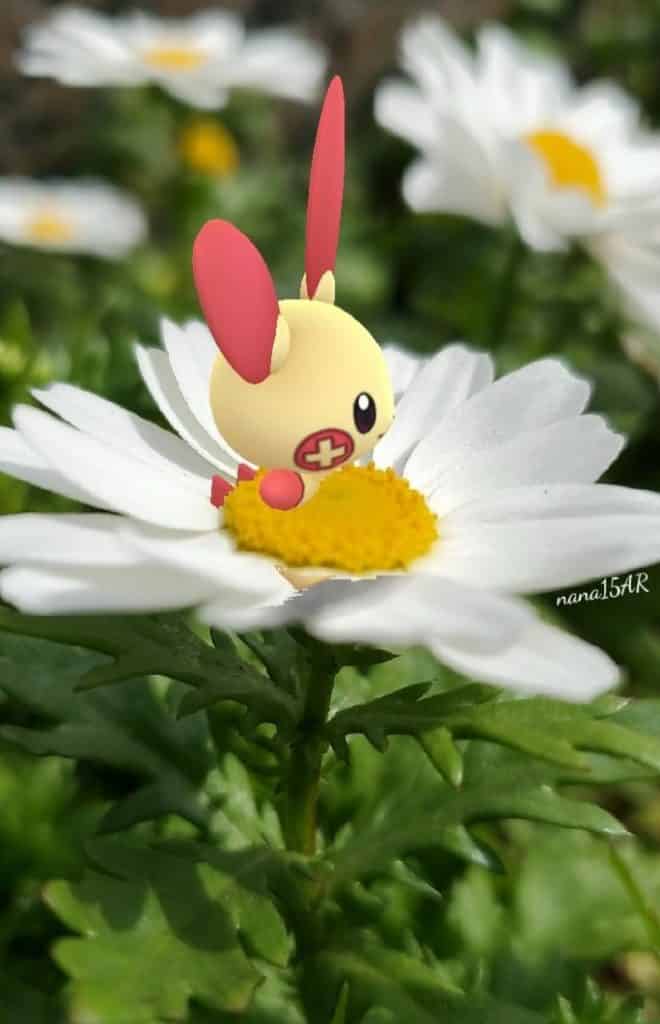 '"I wonder if my feelings will reach you"
I stared at the other side of the sky.'
By 007Fireking, New Jersey USA.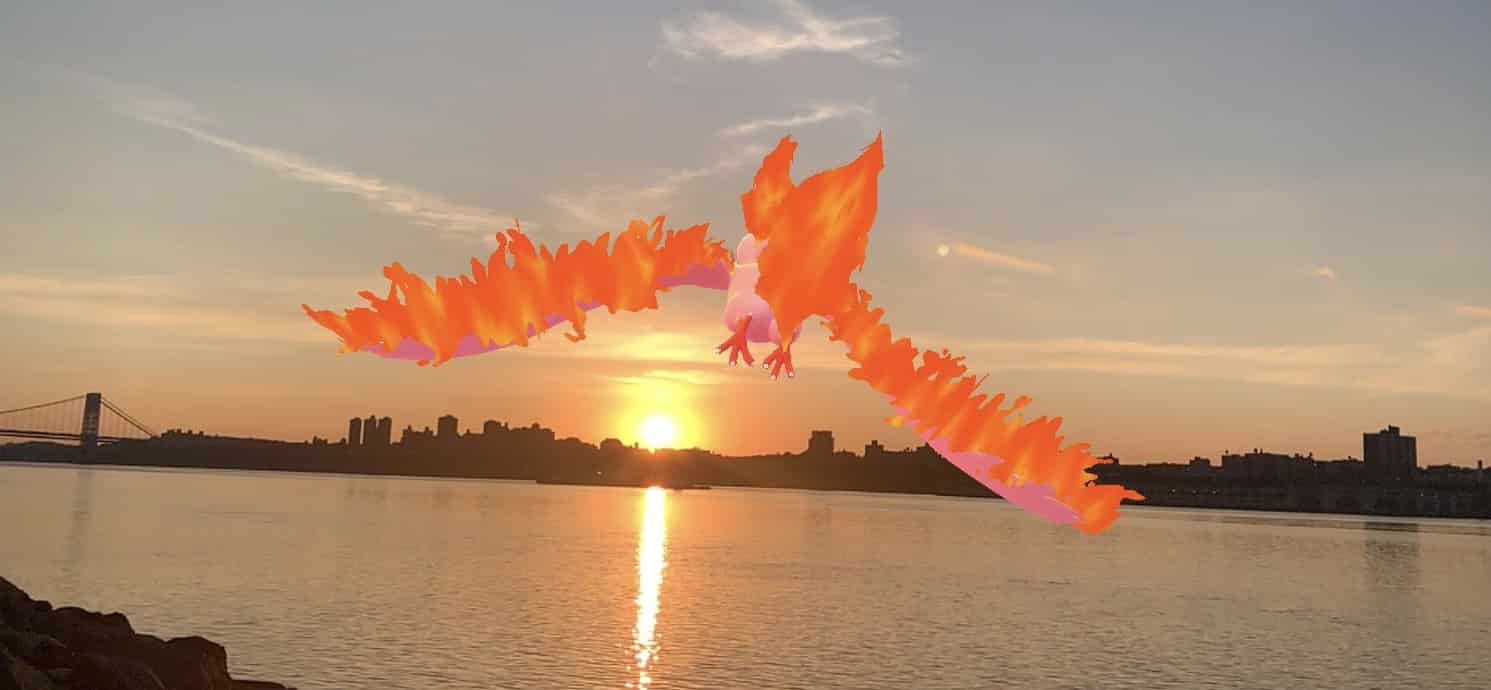 '[Home] Let's go home '
'Gracefully' by ACE📸, Tokyo, Japan.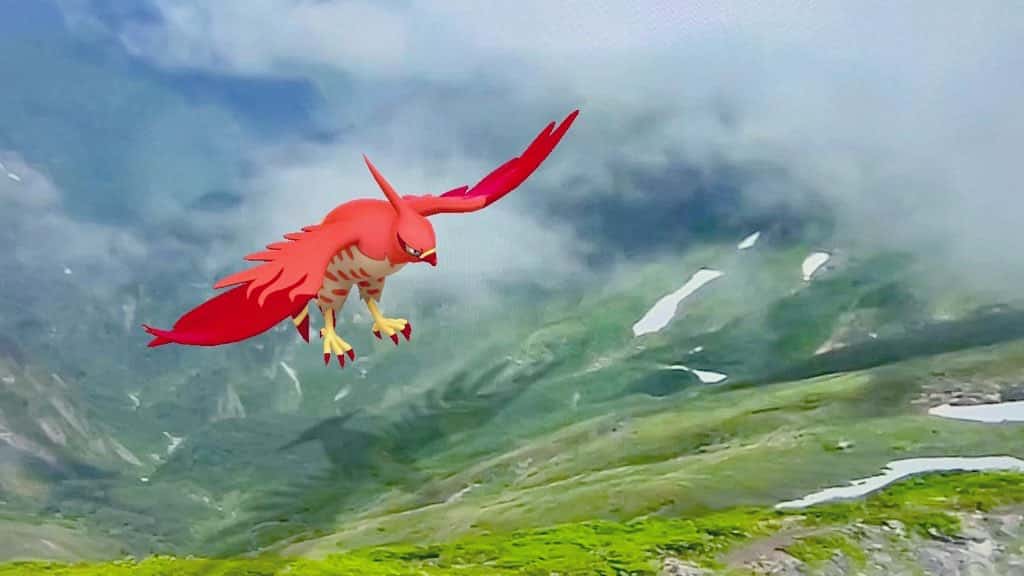 'If now,
I could grant my wish.
I'd wish to have those wings.
Those wings just like Talonflame
That fly up in the air'
'Smell the beauty 🌺🌻🌹🌷' by ASHoget/Aditya chauhan, CG, Asia, India.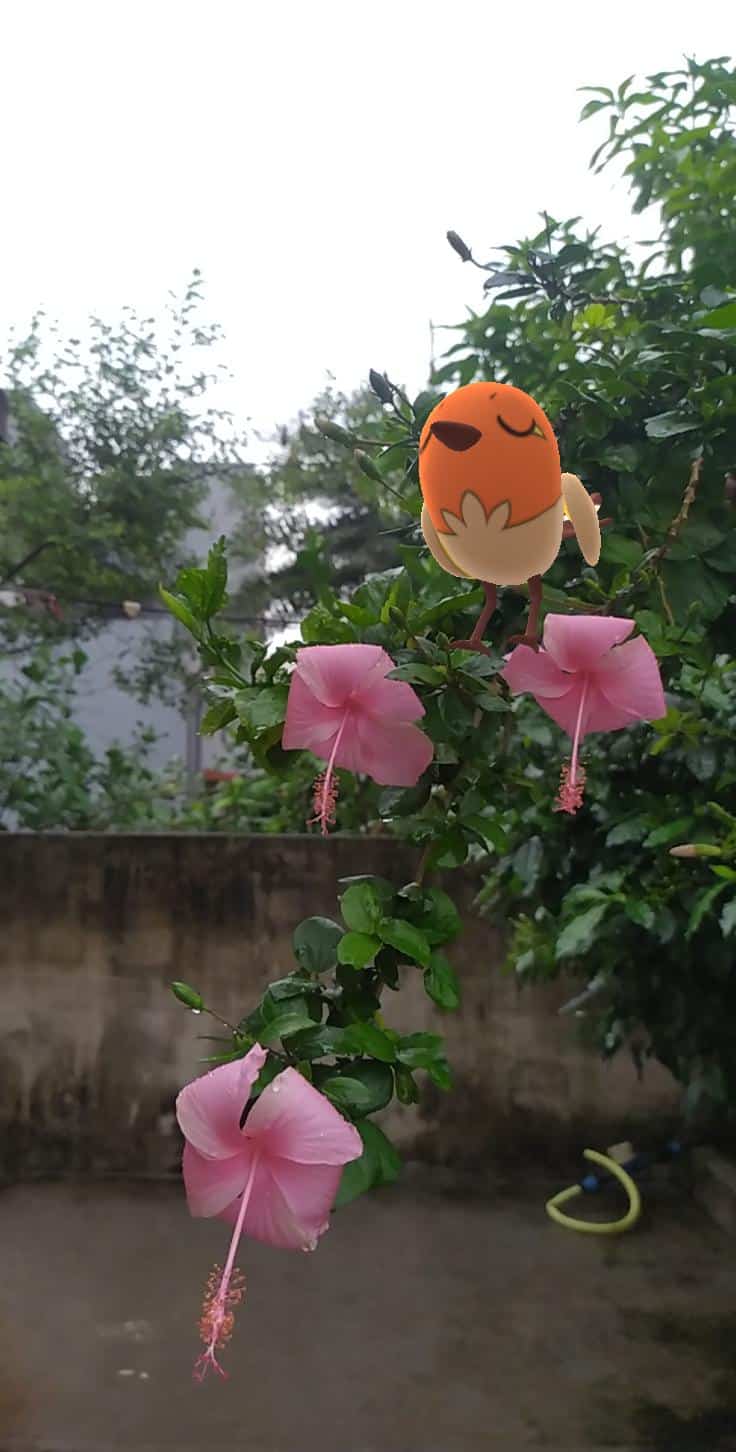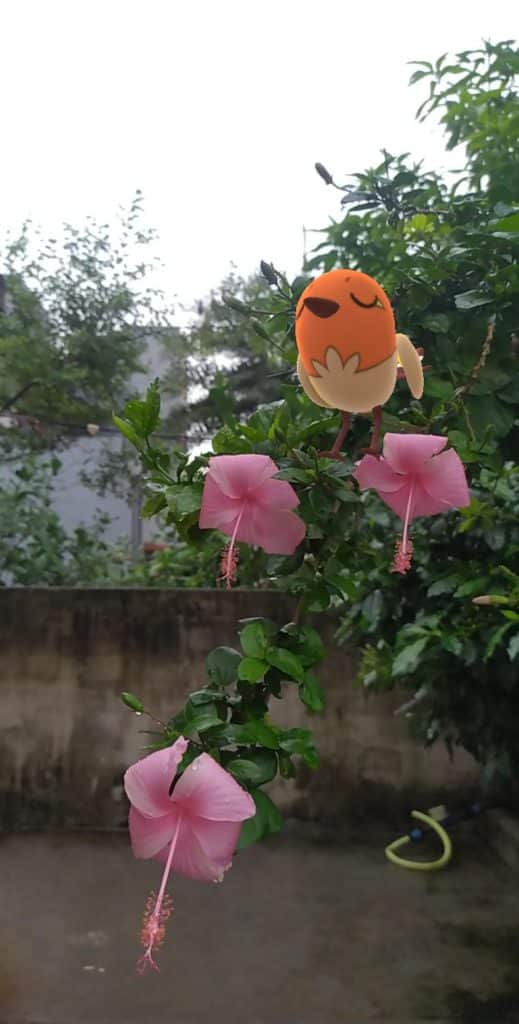 'While exploring the jungle we met Moltres but my fletchling defeated him😂 and feeling proud of him'
'Flower language.' by ずんだオレ, Tokyo Station Underground Passage.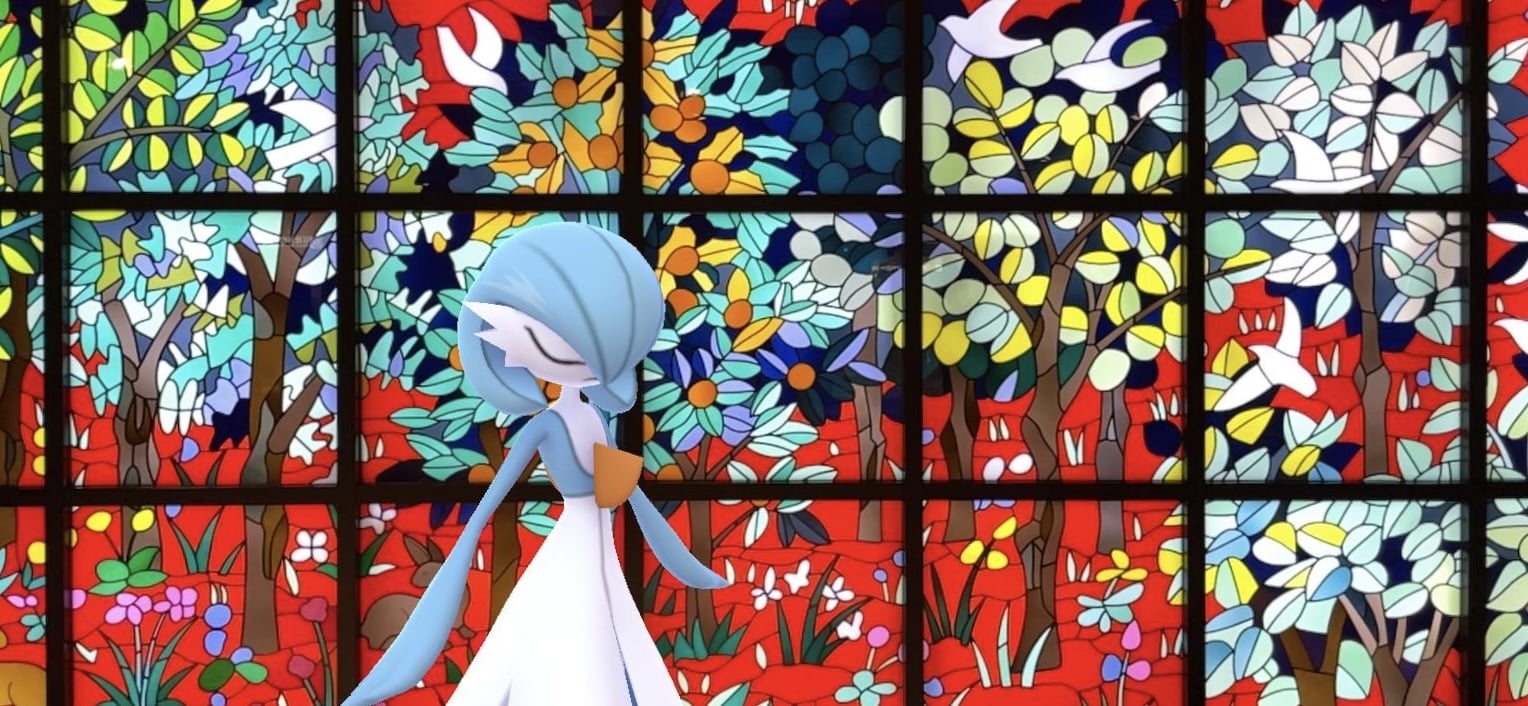 'romance'
'Getting ready to burn EVERYTHING' by PopPunkPokemonYT, Alola Region.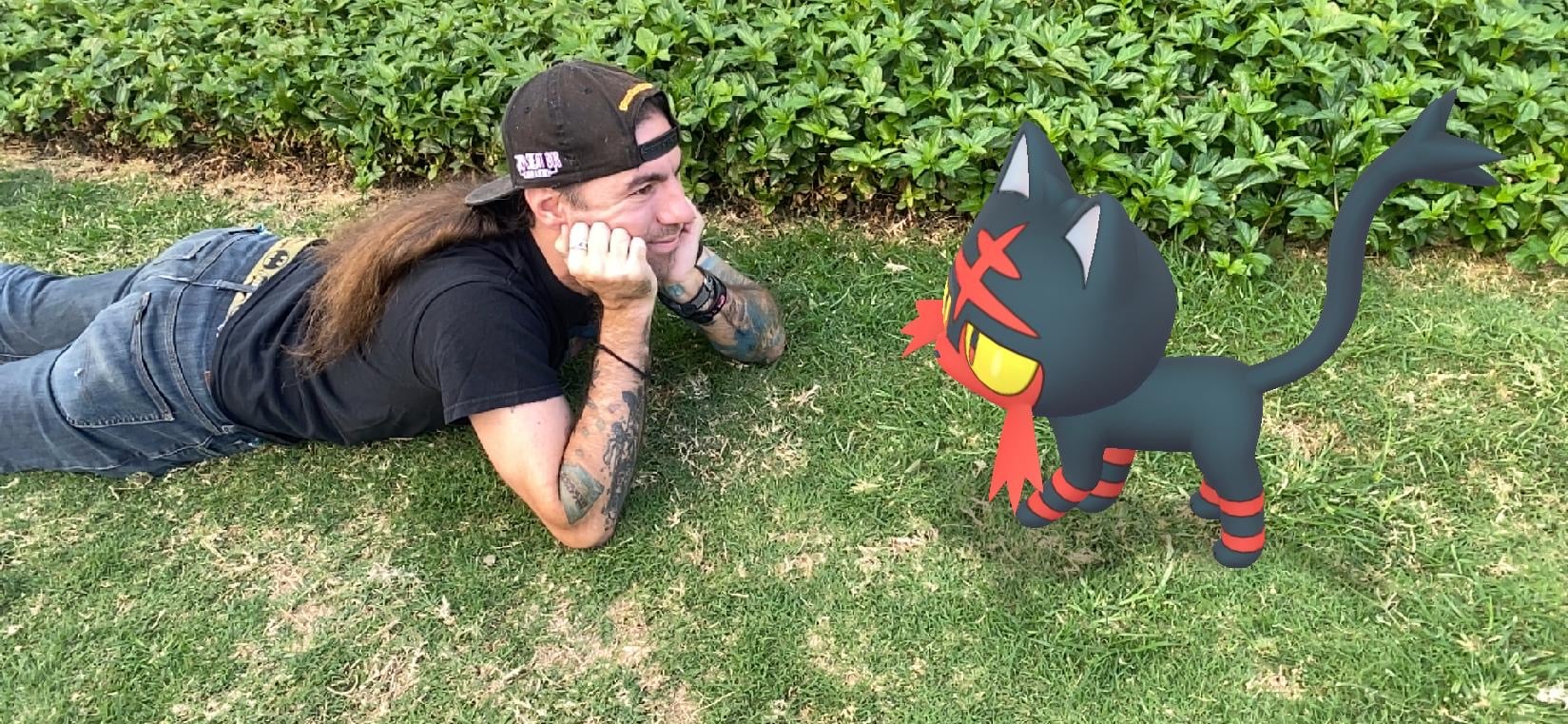 'Litten is the best Pokémon of all time and I will die on this hill'
'Natural healing' by nana15AR, Hiroshima City, Japan.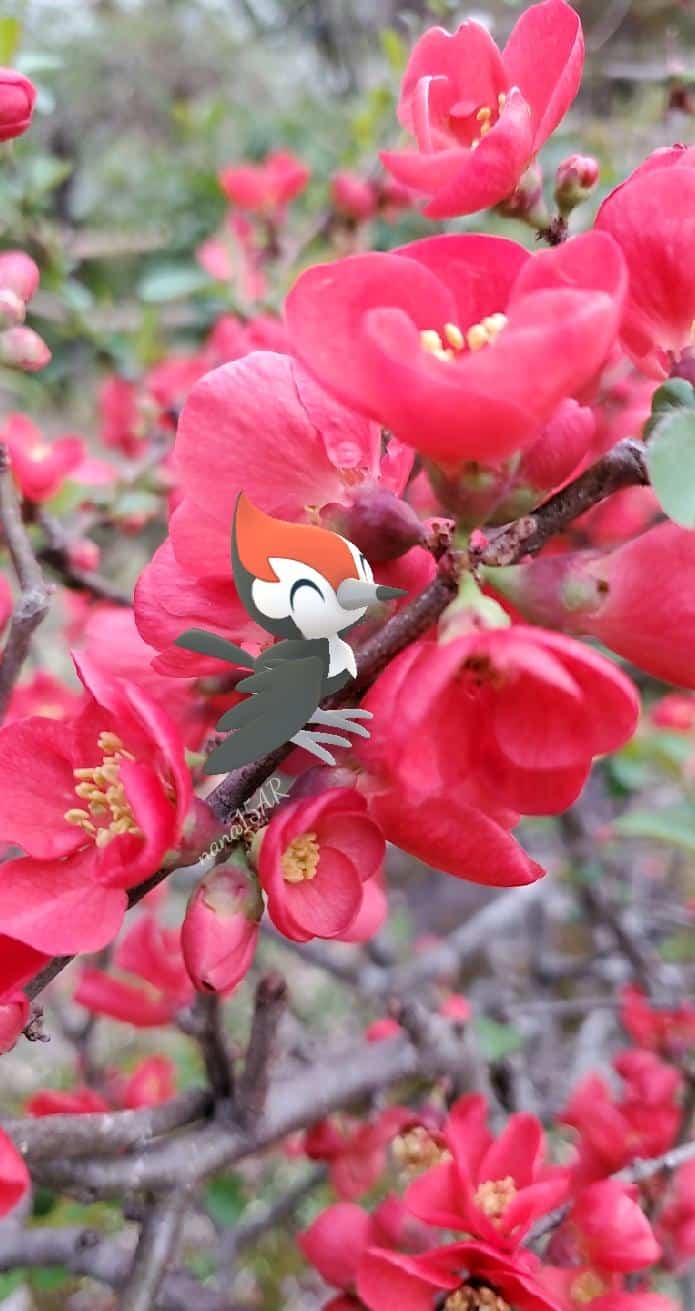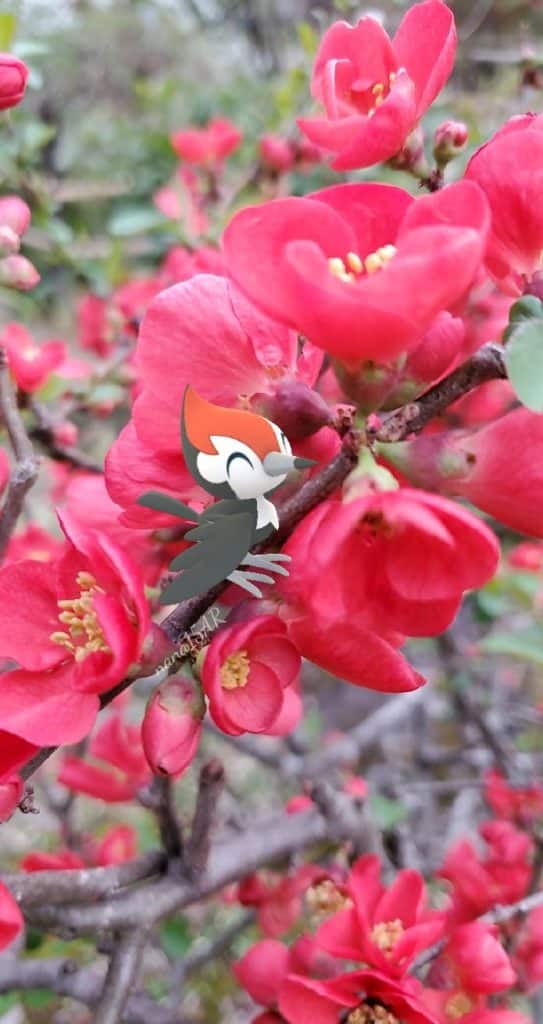 'A moment of peace is healed and makes you smile.'
Edited Images
The below AR images have been edited or filtered in some way.
'Team Valor Roars' by shinyshinx.science, Seattle, WA, United States.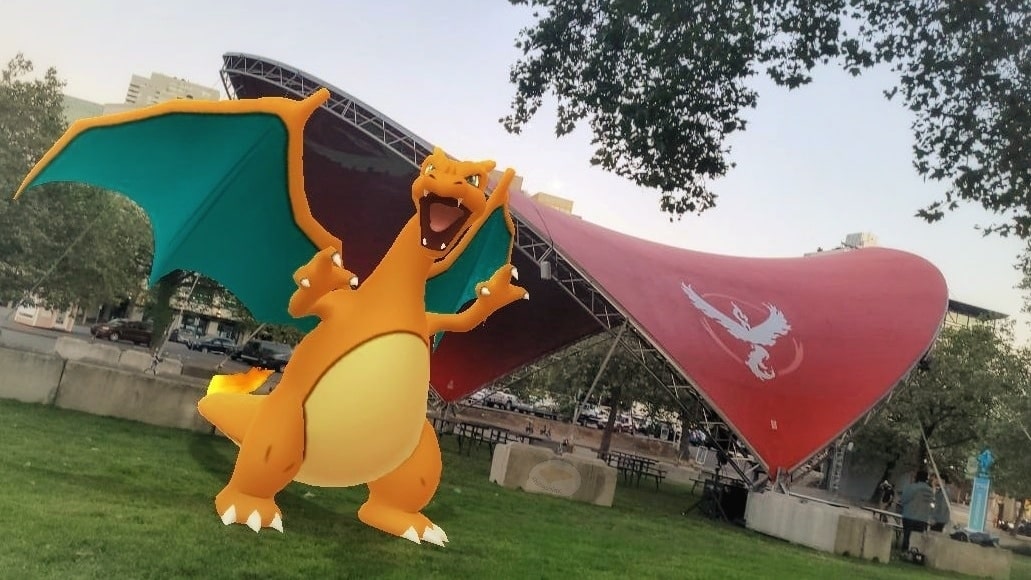 'What if I told you that you could produce fire too? For a fire to ignite you need 3 things: something flammable + oxygen + a spark. Many animals produce methane naturally, and methane is flammable. Plus, there's oxygen around us as I'm sure you're aware. So, the difference between fire type Pokémon and us is that these Pokémon produce the spark. Can't start a fire without a Spark, can you?'
'The Lake of Rage Comes Alive' by PKMNsnaps, San Diego, California.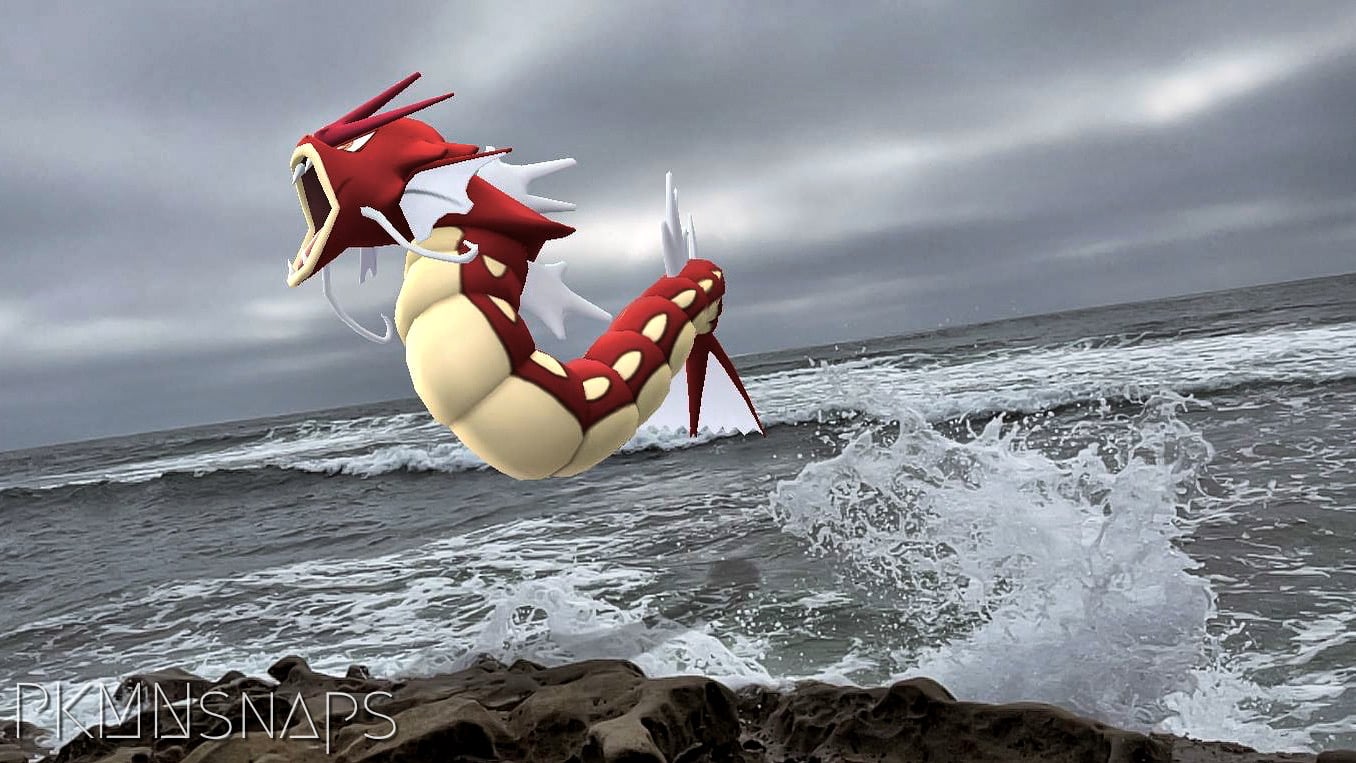 'Walking down near the water you always expect to see some fish, or maybe a shark, but today was a little different! As the waves kicked up, so did shiny Gyarados!'
'Just Passing By' by Feresk, Cebu City, Cebu, Philippines.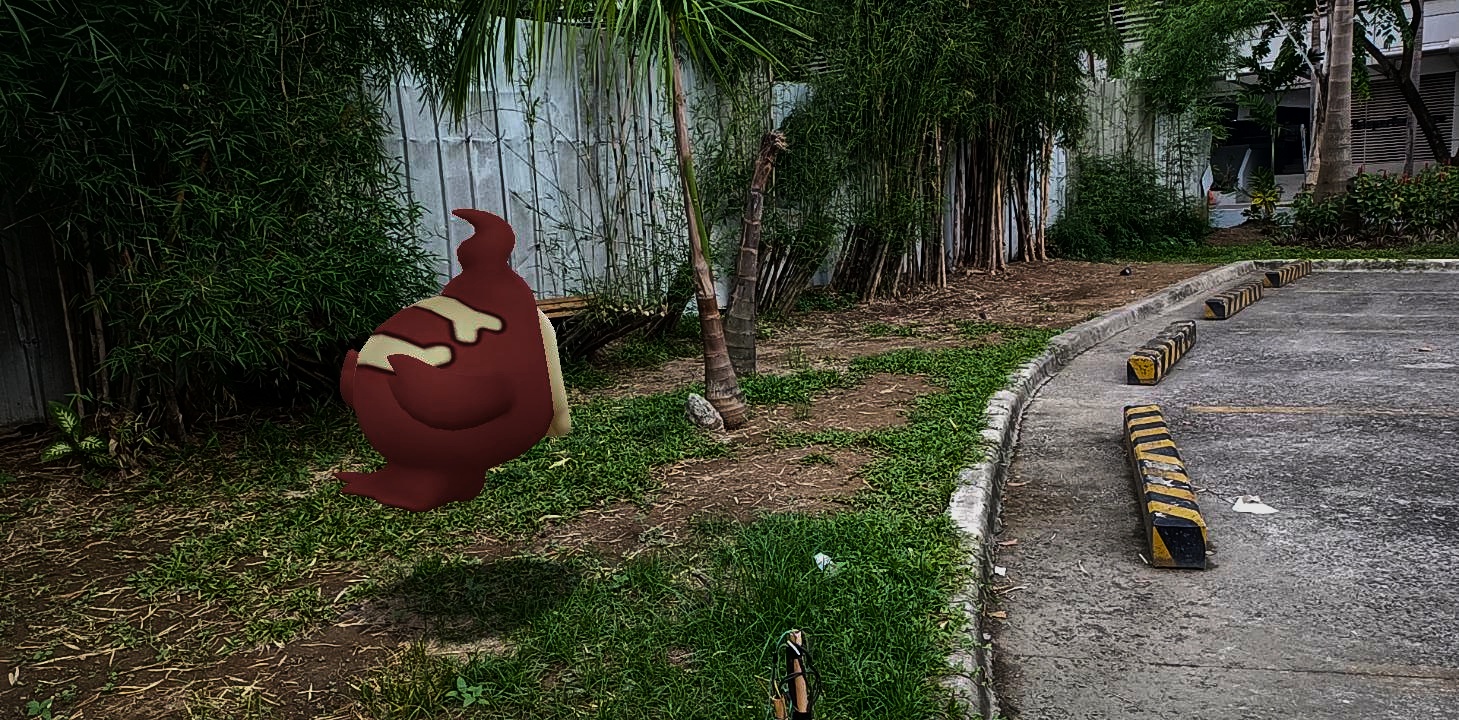 'A red Duskull creepily passed me by. All I could do was take a quick snap before it disappeared.'
'Void' by Elkhan32, Essex, UK.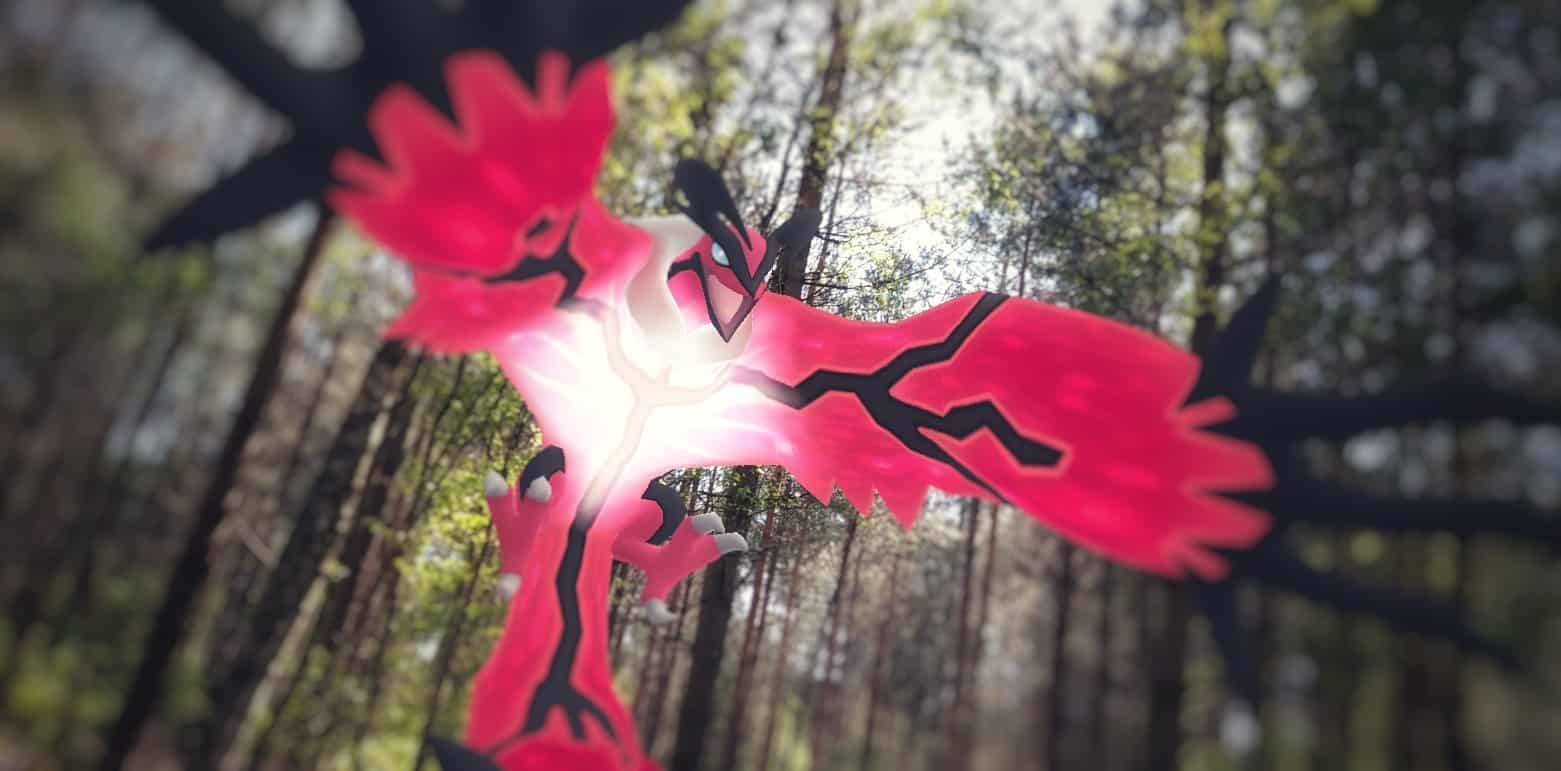 'Nothing escapes when this creature opens its mighty wings. The spread of the coming end.'
'The new generation of dinosaur family.' by Lonerider0009, Hyderabad, Telangana, India.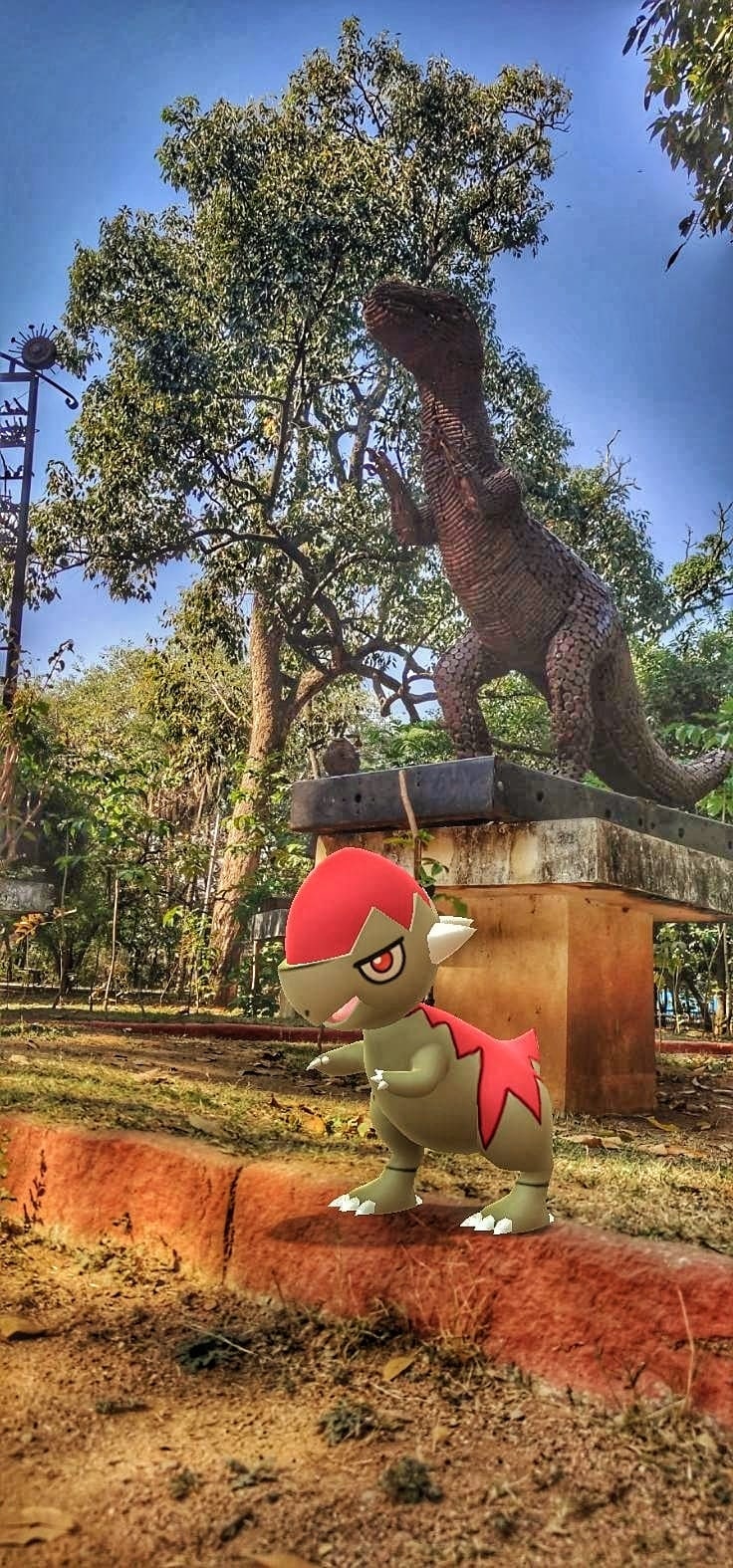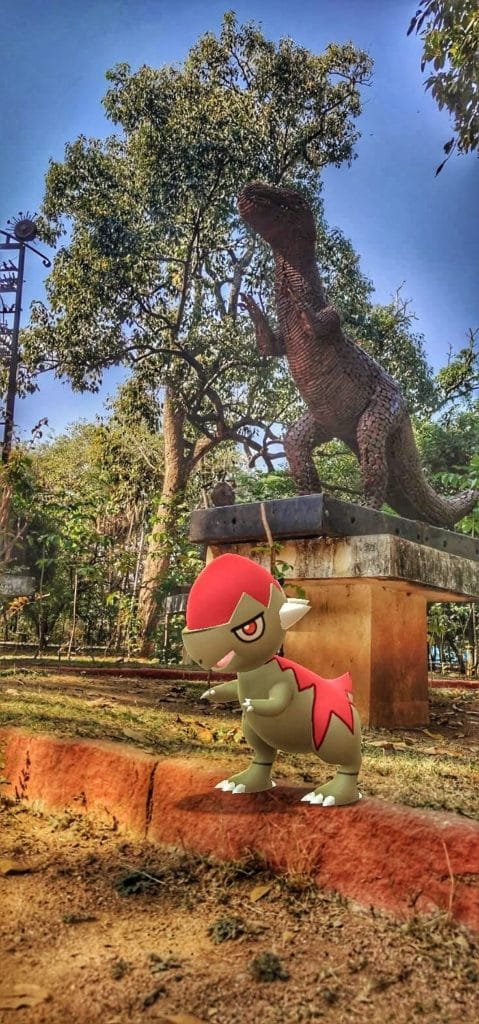 'Showing happiness of standing in front of the thousands of years old dinosaur family baby cranidos'
'Greeter on the trail' by PokeMtnMan, Texas, USA.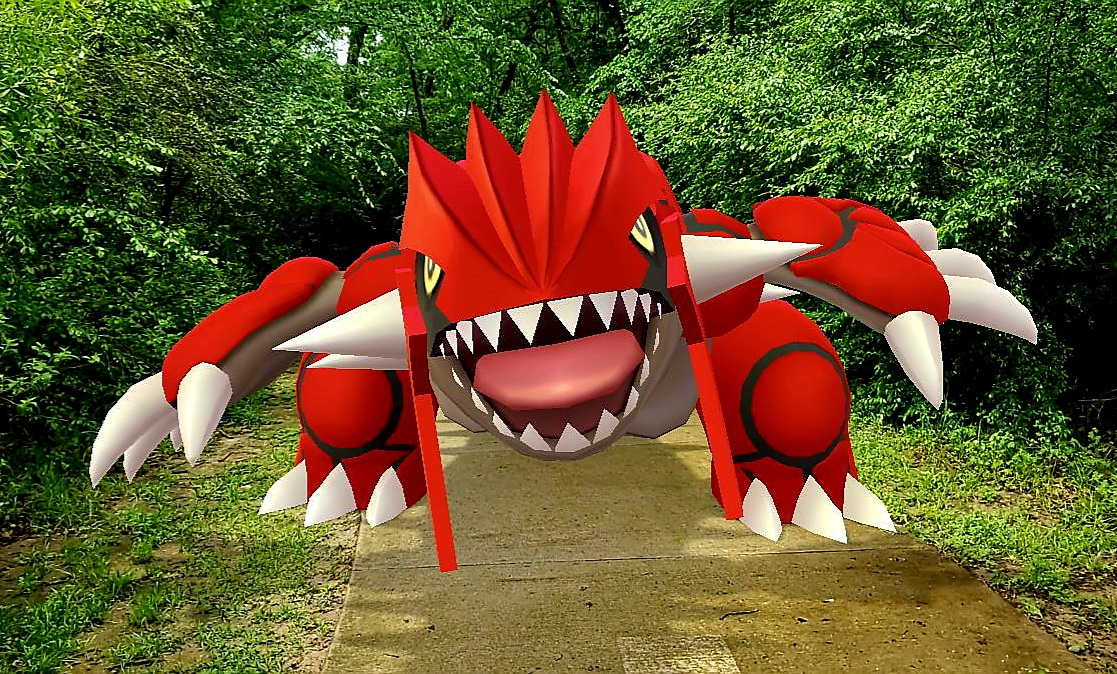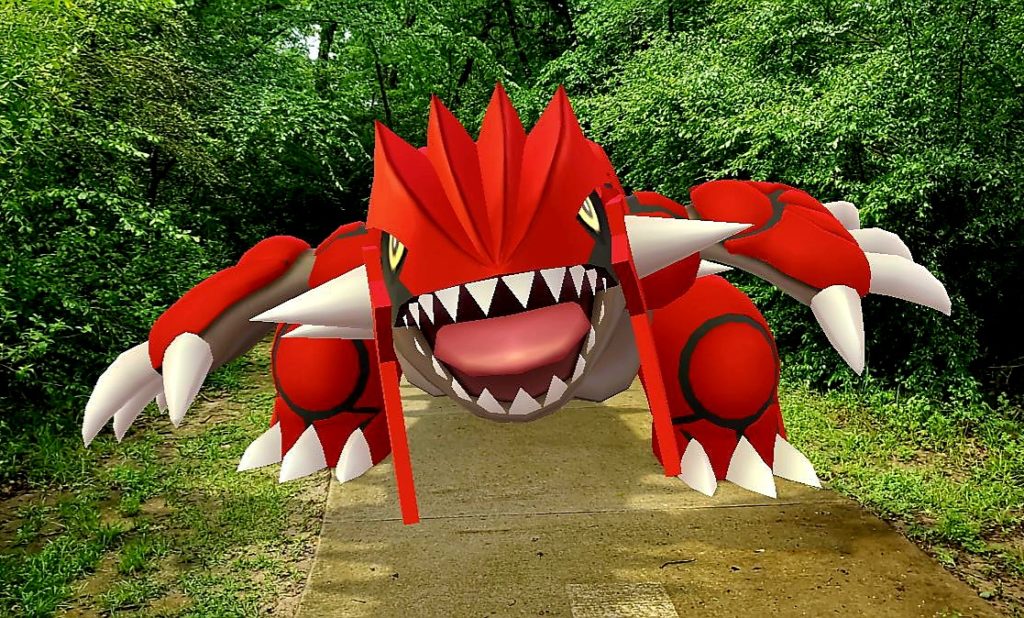 'This neighborhood Groudon is typically a kind fellow, but one day when I approached, it unexpectedly roared. I quickly learned why…a Rayquaza was sneaking up behind me and about to have me for his lunch.'
'Beach meditation by Gyarados' by Lonerider0009, HYDERABAD, Telangana, India.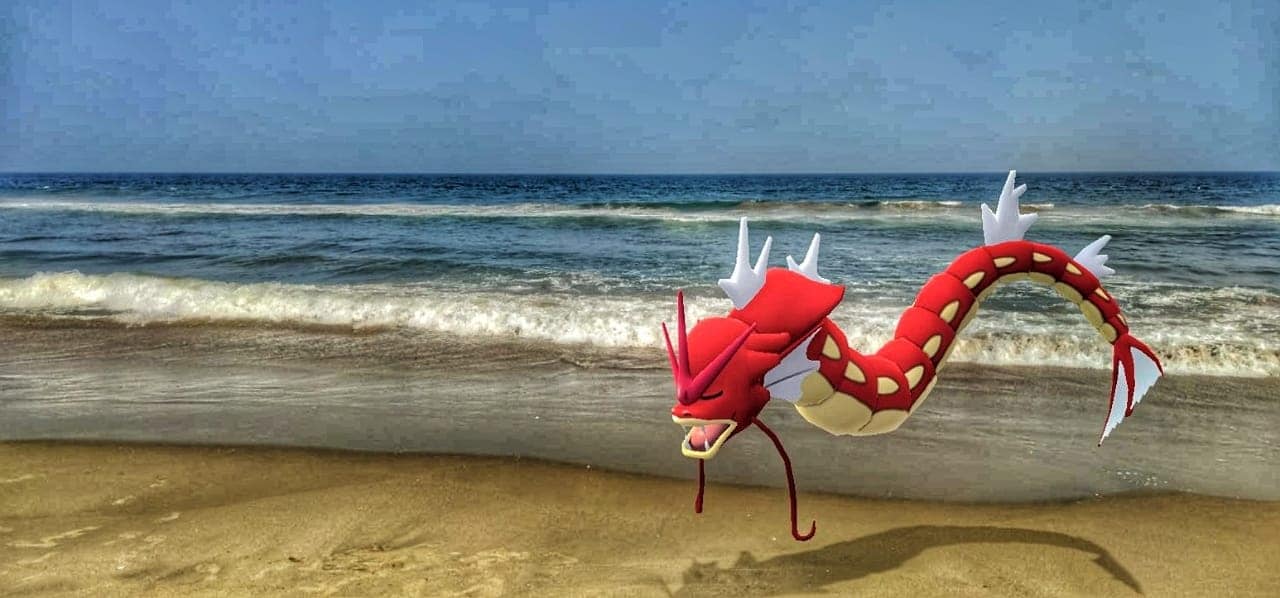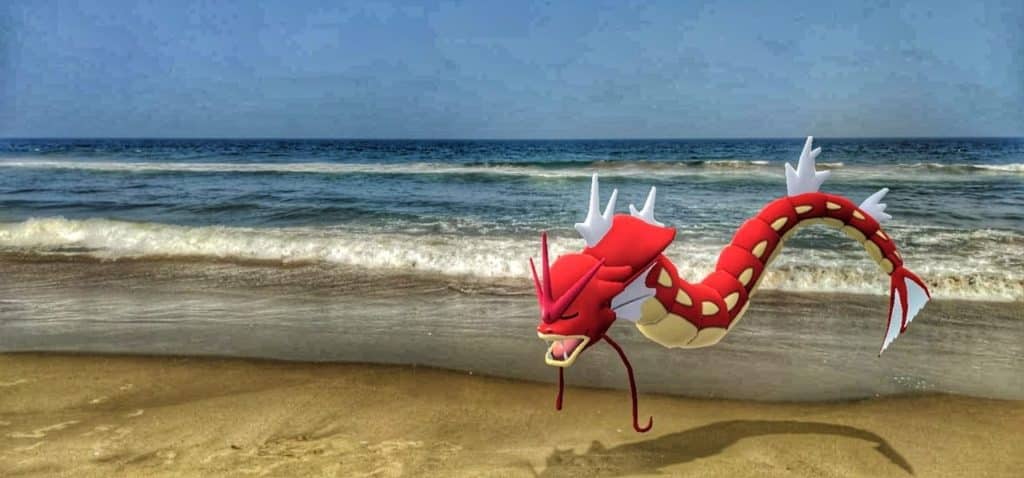 'Meditating the Gyarados style and enjoying the beautiful sea side view and embracing the nature and the sounds of beach side.'
'The Red Light Night comes with Yveltal' by pokemoninlife, National Taiwan Museum of Fine Arts, Taichung, Taiwan.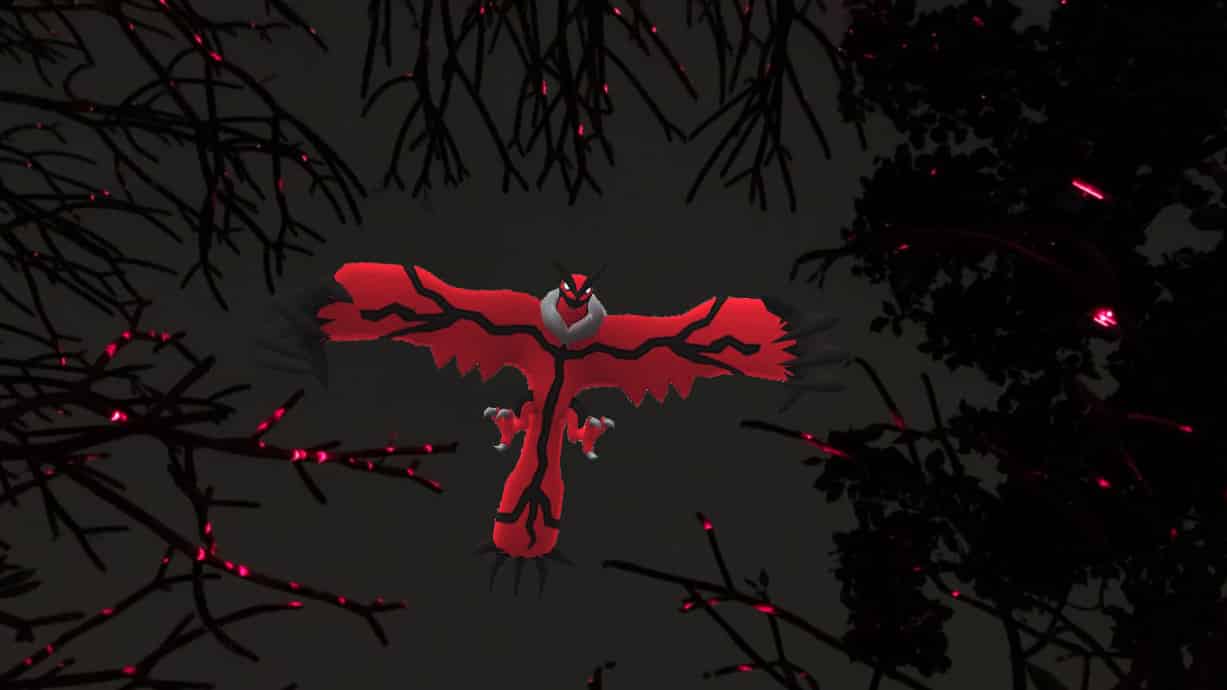 'It's a legendary Pokémon in Taiwan International Light Festival 2021. This piece is "Coordinate Series – Grove" by a brilliant artist, Kou Tak Leong. This work slowly scans the plants through multiple linear laser lights. They forms an entangled but poetic relationship between technology and nature. Someday, when the red light night shines, here comes Yveltal.'
'Rexy' by Elkhan32, Essex, UK.
'The mighty monster of history. The apex of its environment. '
'Under the Sea' by Feresk, Moalboal, Cebu, Philippines.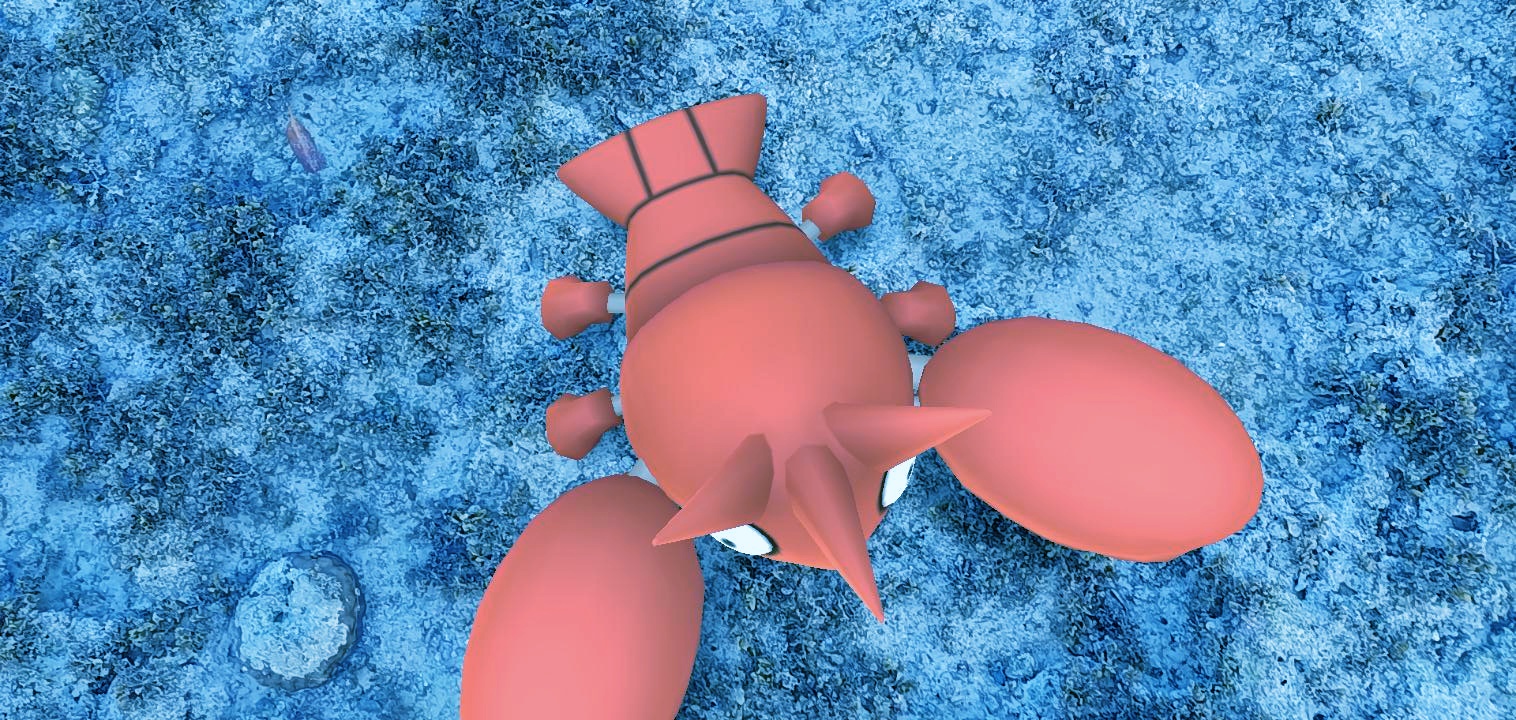 'Darling it's better, down where it's wetter, take it from me!'
'Skorupi stroll' by PennysDad50, New Hampshire/USA.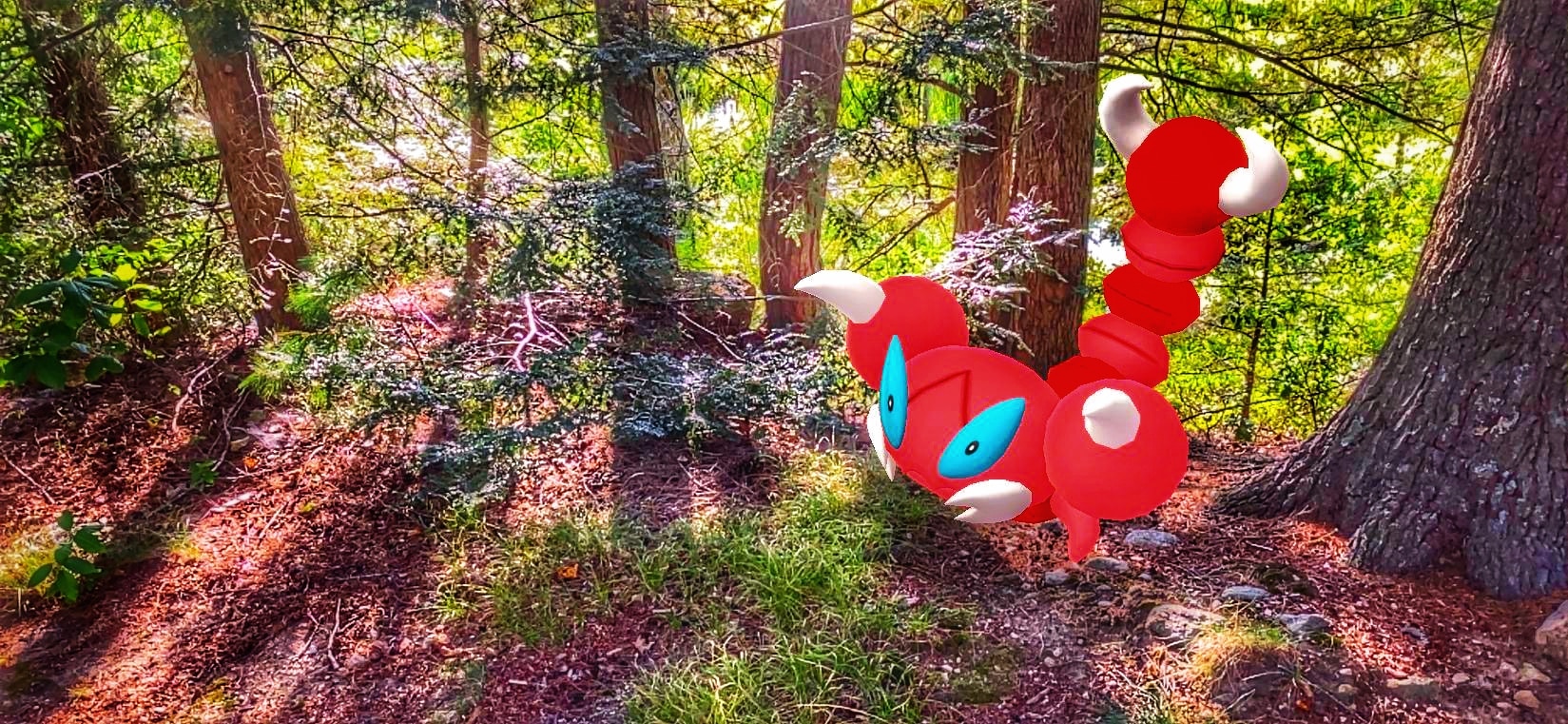 'Walking outside on a hot Sunday afternoon and caught a glimpse of a shiny Skorupi on the outskirts of the woods so had to capture this creature.'
'A lit Com Day' by johnysntpogopics, Alcácer do Sal, Portugal.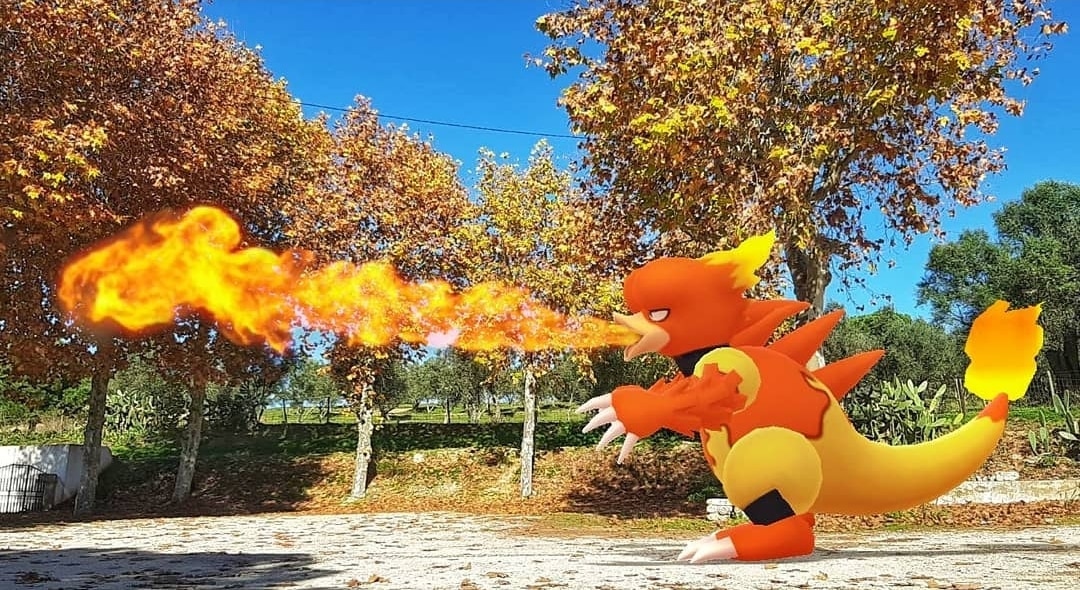 'It was strangely hot for an Autumn day and I found out why. There were too many Magmar around'
'Red is the colour' by Elkhan32, Essex, UK.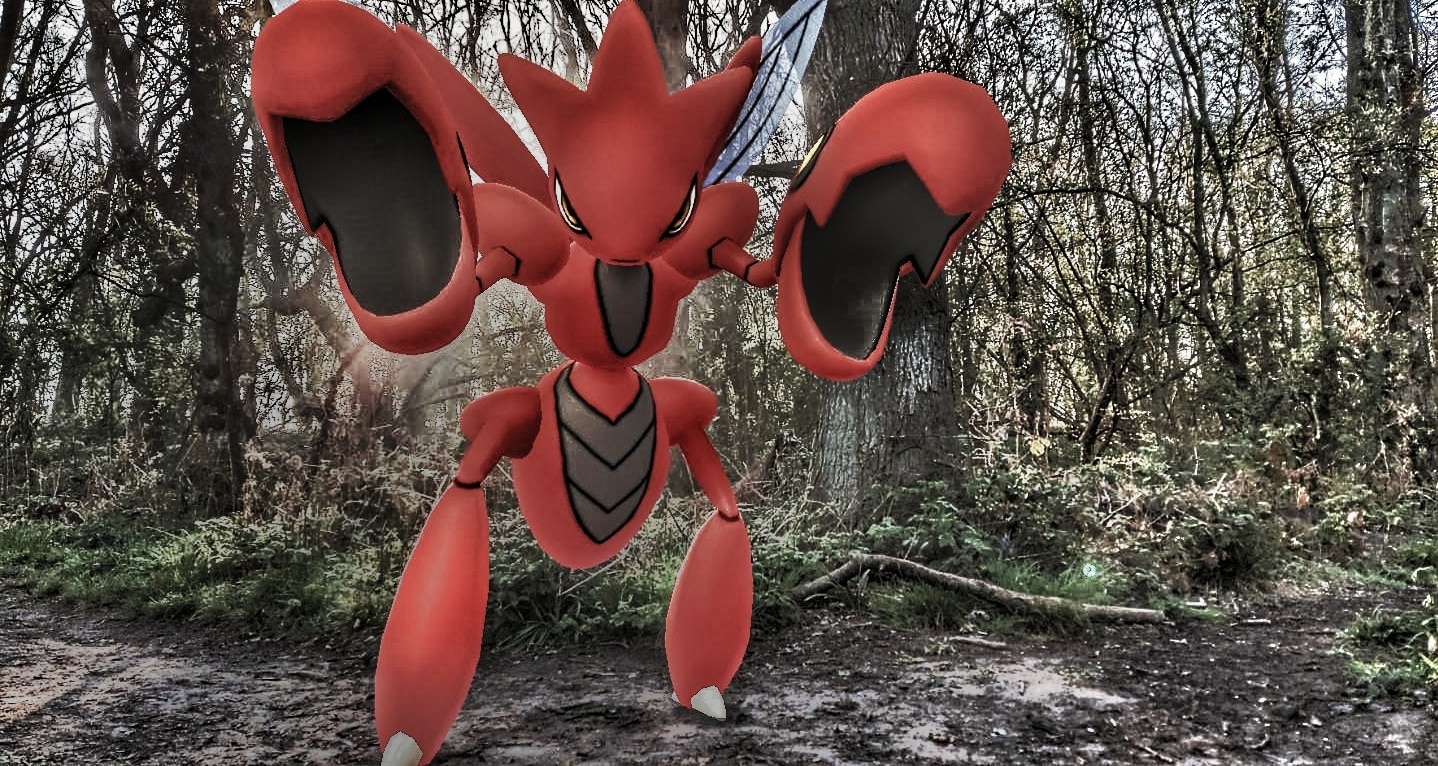 'Do not startle a Scizor. They don't like it. In fact they really don't like it.'
AR Masters
The below images are taken by our AR Masters.
'Sunset Butterfly' by Ash Ketzchup, Madrid.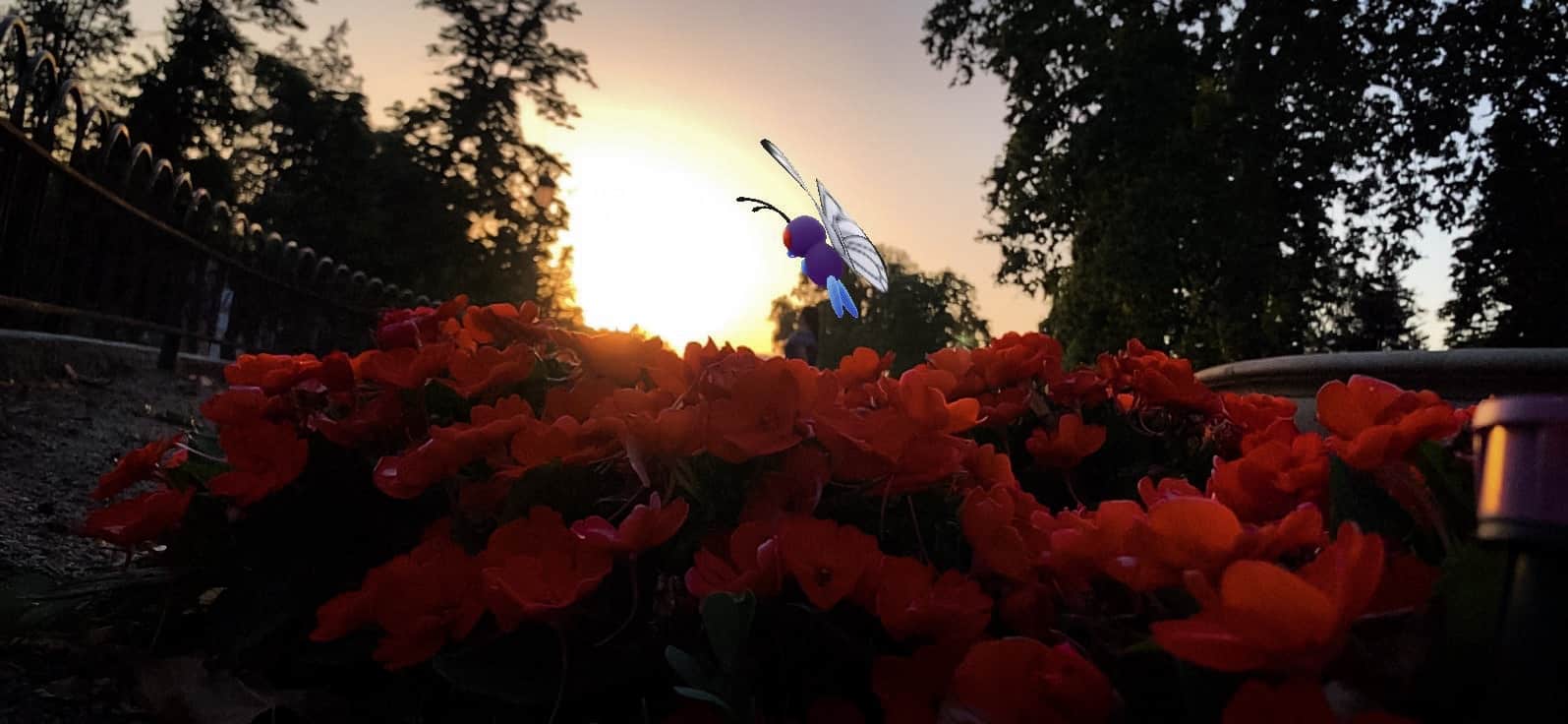 'Butterfree enjoying the sunset ☀️ '
'Sass' by kittypokemonsalot, Lincolnshire, UK.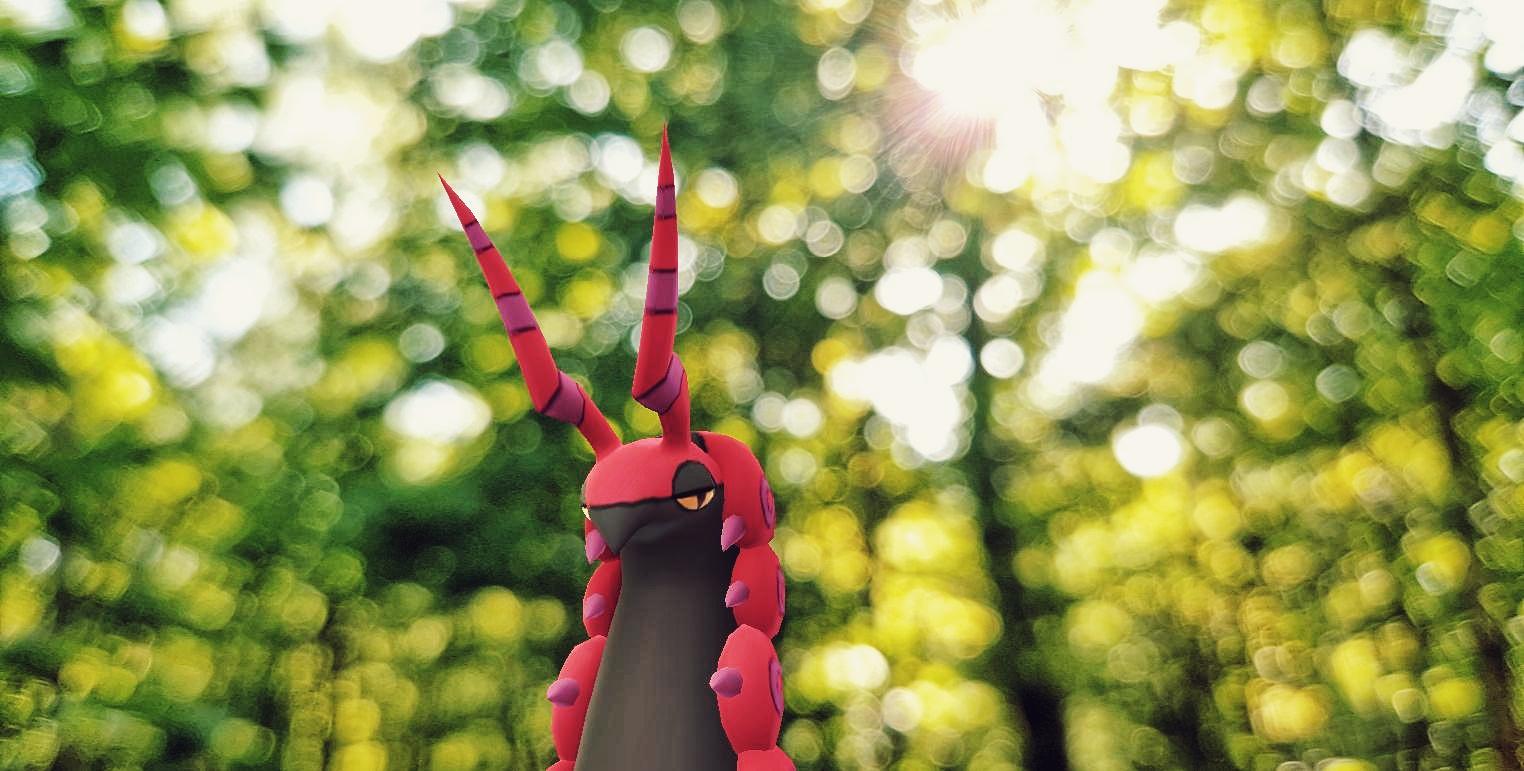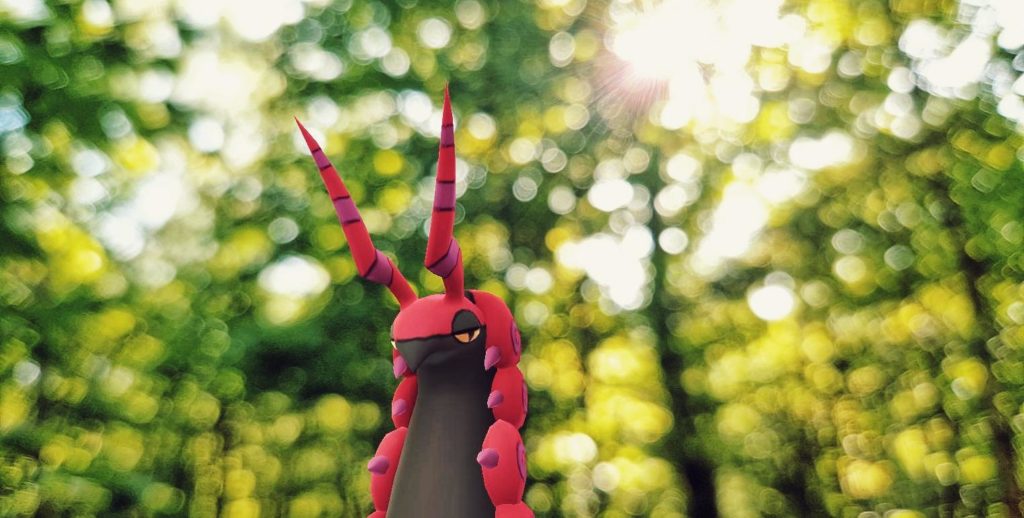 'Scolipede gives some serious side eye! What a sassy little bug. Measuring roughly 2.5m in height, they are literally looking down on us. I used the Bokehmon technique to take this photo.'
Next Submission Theme
For next month, we want to see your best images of Poison or Psychic type Pokémon. Submit by 25th August here to be considered. Full rules at the link, we can't wait to see what you come up with!