Hello everyone! It's Sunday, start of February and there's not really a lot going on in the Pokemon GO universe at the moment. We're expecting an app update next week (hope it's big!) and we've updated couple of our guides, but aside from that we wanted to share some stats and interesting bits of meta-information about the Hub.
#1 You can finally get your own GO Hub T-Shirt!
Yes, you read that right. After almost a year, we finally got to it. The official GO Hub shirts are available on our Threadless store: gohub.threadless.com and they cost anywhere from $12 for a classic T-shirt to $32 for a hoodie.
We've got a number of designs with the new logo and a couple of message based designs and there's various sizes, fits and finishes. Of course, all of the shirts are available for men and women. If for any reason you can't find your size on Threadless, hop on over to our Discord server, find Zeroghan and he'll send you the PDF version of the print so you can roll your own.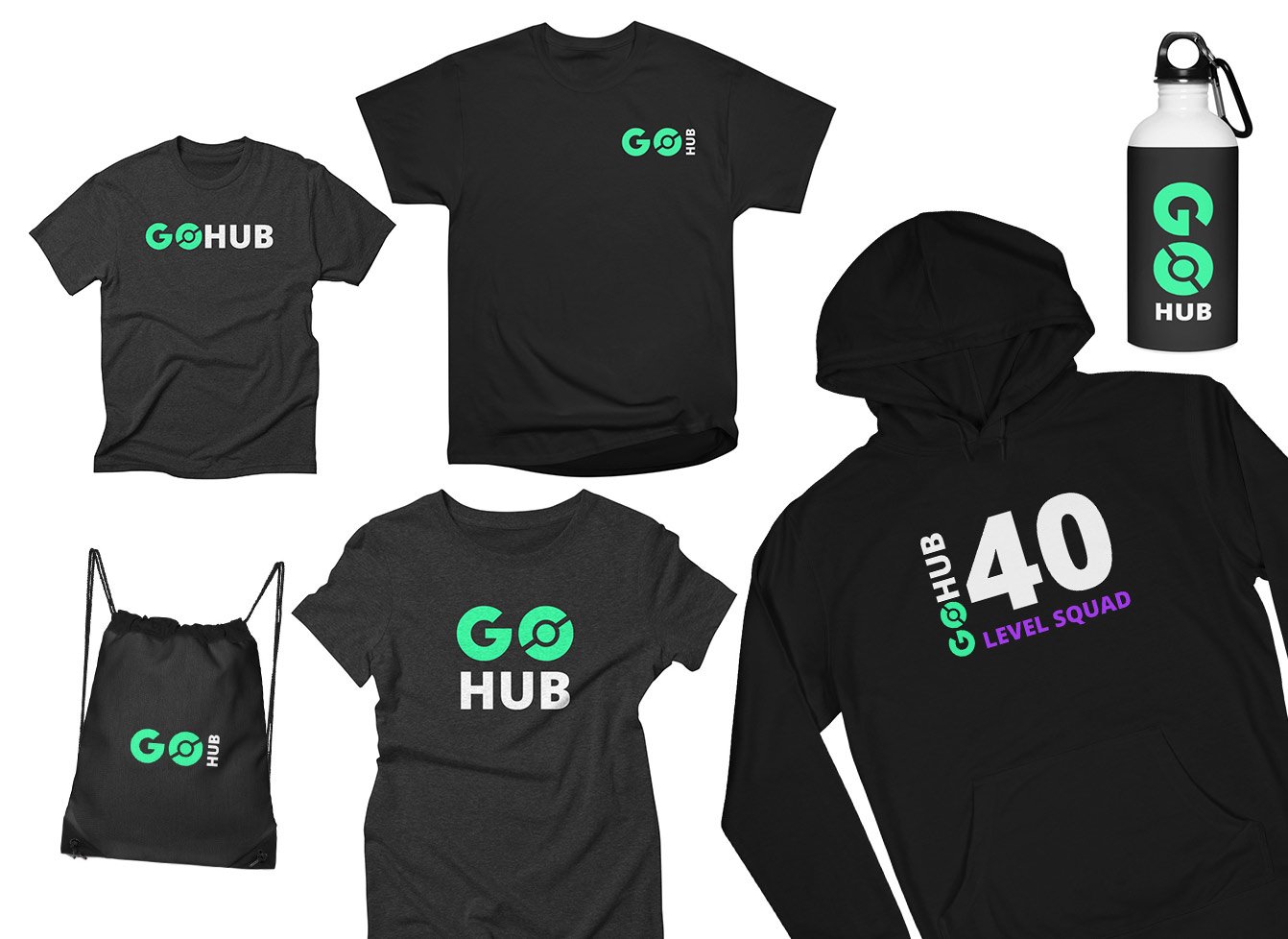 A note on shipping
We've heard from our early buyers that shipping is quite expensive outside United States. We don't have any control over this, as Threadless manages both printing and distribution. Our only advice is to buy in bulk for your local group and to save on shipping in that way.
---
#2 We're growing, fast
We started our Twitter journey roughly a year ago, in February 2016, just before Generation II launched. In the past 12 months, we've managed to grow from 0 to 85,000 amazing followers, which made Twitter our primary channel of real time communication. We are humbled and astounded by this result, as quite frankly, we did not understand Twitter when we started.
And now recently, this has happened again. Our Discord server, not even a month old, has managed to grow from 0 to 9500 members and become a home for everyone included in the creation of Hub's content: moderators, writers and admins.
We have no words to describe how this has affected us. Maybe emojis are a better fit: 😯 😀 😯 😀
Also, here's a handwritten thank you from the Hub:
A special thank you needs to be said to all of our writers, mods, collaborators, our Spanish crew and all of you who send your e-mails and messages. Although we don't answer every mail, we read all of them.
If you haven't already, follow us on Twitter and join us on Discord.
---
#3 The future
We've got some special projects planned for the future of the Hub, both in terms of content and in terms of community engagement. Be on the lookout for our community announcement, especially during this summer.
As far as other games are concerned, we're actively working on the Wizards Unite Hub and we're thinking of opening another community centered around Super Mario, but that's still in the works.
We'll let you know when the time is right.