Season of GO is Pokémon GO's next season and it lasts from June 1 at 10 a.m. – September 1 at 10 a.m. local time. The main actor of Season of GO is Rhi, a mysterious stranger that is a member of the GO Ultra Recon Squad.
Season of GO brings increased damage for remote Raiding, Friendship bonus damage for raiders, and bonuses for trading, much easier acquisition of Candy XL and boosted PokéStop interactions.
They also seem to know a lot about Ultra Wormholes. Who is this enigmatic stranger? How can they help us with the Ultra Beasts? We'll just have to play along and see where this takes us…
Date and Time
June 1 at 10 a.m. – September 1 at 10 a.m. local time.
Bonuses
Increased Friendship bonus damage for Raids

Increased damage for Pokémon participating in Raids remotely

Guaranteed Candy XL when trading Pokémon

Earlier XL Candy Access: From the Season of GO onward, we are reducing the level requirement necessary to obtain Candy XL. Now, all Trainers level 31 and above will be able to get Candy XL as a reward!

One extra Pokémon Candy when trading Pokémon

One extra Special Trade per day

Guaranteed Gifts from PokéStop spins

Lure Module duration extended to one hour
Friendship bonus damage has increased 5% across the board:
No Friendship 0 to 5%
Good 3 to 8%
Great 5 to 10%
Ultra 7 to 12%
Best 10 to 15%
Season of GO Community Days
Mark your calendar! The Season of GO will have Community Day events on the following dates:
| Community Day | Date |
| --- | --- |
| Community Day June 2022 | Saturday, June 25, 2022 |
| Community Day July 2022 | Sunday, July 17, 2022 |
| Community Day August 2022 | Saturday, August 13, 2022 |
The Pokémon featured on these dates are not yet known, but save the dates and be ready for Summer festivities.
---
Pokémon GO Fest 2022
Saturday, June 4, 2022 and Sunday, June 5, 2022
Are you ready for the kickoff of our global Pokémon GO Fest 2022 event? Buy your tickets in the app now, and get ready to encounter the Mythical Pokémon Shaymin–the Gratitude Pokémon–for the very first time in Pokémon GO!
The Mythical Pokémon Shaymin – the Gratitude Pokémon – makes its Pokémon GO debut during the 2022 GO Fest event. On the second day of the event, a certain mysterious Pokémon will be making its Pokémon GO debut in five-star raids.
---
GO Battle League Season 11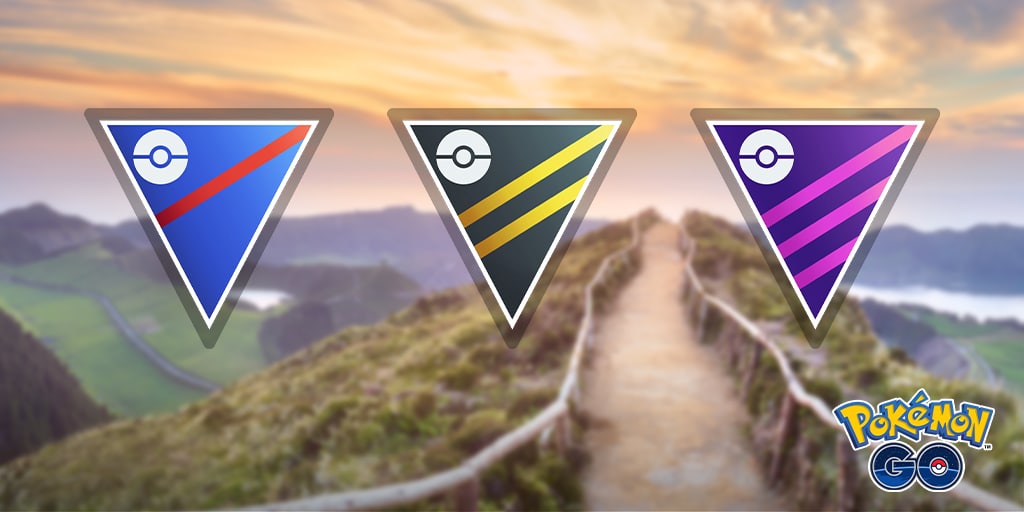 The GO Battle League is back with Season 11! With new cups like the Fossil Cup, the Summer Cup, and GO Fest Catch Cup to play in and the 2022 Pokémon World Championships coming in August, there's never been a better time to get into the GO Battle League.
GO Battle League Season 11 will start on Wednesday, June 1, 2022, at 1:00 p.m. PDT (GMT −7), and the following will occur at the beginning of the Season:
End-of-season rewards will be available on the battle screen.
Your GO Battle League rank will be reset.
Rank-up requirements will remain the same as in Season 10.
Season 11 Schedule features a weekly rotating set of Cups and Leagues, so there's plenty of things to do and metas to compete in during the entire Summer. We hope this Summer will drive more players to partake in the Pokémon GO Regional Championship tournaments
Get out there, test your mettle against other Trainers, and see how far you can advance in the seasonal rankings!
---
Season of GO Spawns
Different Pokémon will be appearing in the wild during the Season of GO, including iconic Pokémon from all generations.
As the Season changes, different Pokémon will be appearing in different areas across the world:
---
Season of GO Eggs
The following Pokémon will be hatching from Eggs during the Season of GO:
2 km Eggs
5 km Eggs
And more!
10 km Eggs
Adventure Sync Rewards 5 km Eggs
Adventure Sync Rewards 10 km Eggs
---
Season overview
With GO Battle League Season 11 on the way, and the recently teased release of Ultra Beasts, it seems like Niantic is preparing a fairly exciting Summer of GO. We are quite happy to see increased damage for Remote Raiders – it seems to fit the general Ultra Wormhole exploration nicely.
Earlier acquisition of Candy XL is also much appreciated, and will definitely help lower level players catch up with Level 40+ Trainers. We do know that Candy XL is a valuable, albeit underutilised, resource, and we're happy this change has been implemented.
Community Days fall onto reasonable dates as well – it remains to be seen which Pokémon will be featured.