In a surprise move, the Pokémon GO twitter has just announced June's Community Day, and it is one we have all been waiting for…. Gible on June 6th!
Gible. June 6.

That's it. That's the tweet.#PokemonGOCommunityDay

— Pokémon GO (@PokemonGoApp) May 7, 2021
We can't remember any occasion that Pokémon GO have made such a huge announcement via their twitter before, with no in game news, or update to the Pokémon GO Live website.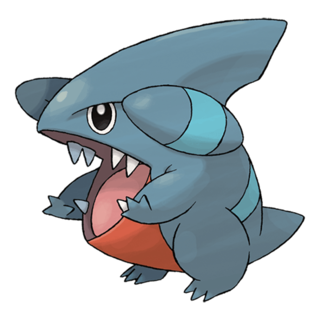 Gible
While Gible is already available as a shiny in game, it has been a popular request for a Community Day because Garchomp is so meta relevant in both PVE and PVP, as well as being a fan favourite. In fact, we just mentioned Gible as a potential Community Day in our recent article about Community Days we would love to see (including some speculation on potential Community Day moves).
Bar the date and the Pokémon, we don't have any more information to share about this exciting Community Day, but make sure to get it in your diaries! As soon as we have more information to share, we will update you.
What special move do you think Garchomp will gain, and are you hyped for Gible Community Day? How do you feel about existing previously rare shinies becoming common through a Community Day? Does it devalue them, or do you not care and just want to collect them all? Comment down below and let us know!