Community Days have become a somewhat hit and miss over the last year or so. With the pandemic, lockdowns and stay at home orders, releasing spicy and exciting Pokémon for Community Days without the community aspect didn't make a whole lot of sense, so Niantic have mostly stuck with PVP themed Community Days, or pre-existing shinies.
With vaccines developed, and a worldwide effort to roll them out, we can but hope than in 2021 we can see a return to some PVE meta relevant Pokémon, and some seriously exciting new shinies. We've already had a return to the Starter Pokémon with Snivy Community Day, as well as the much loved Machop, PVP beast Fletchling, and the slightly more confusing Roselia. So which Pokémon would be our dreams for a return to Community Day when we can safely get back out there with our Poképals?
Remember, this article is just a wishlist of Pokemon we would love to see, nothing here is confirmed or in any way going to happen!
Don't forget to leave your suggestions in the comments! What Pokémon would you love to see featured?
Gible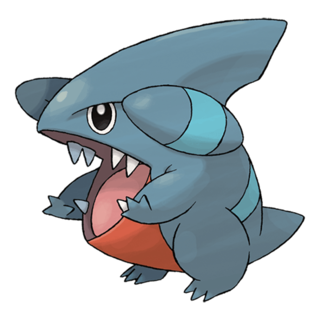 Gible
Whilst Gible may already be available in their shiny form, Gible is still a hugely popular suggestion for a Community Day. It has some exciting move potential for an exclusive move, Earth Power could give it a great Ground type move that is much quicker to charge than Earthquake, and there is always the potential that Niantic could give it Dragon Rush, which would be a brand new Dragon type move to Pokémon GO. Dragon Rush is Garchomp's Signature Move, so it would be brilliant to see it introduced in GO for a Community Day. Of course, there is always the risk that it could be given Dragon type Charge move Draco Meteor like Dragonite, which would be lacklustre in comparison to Outrage which Garchomp already has access to.
Axew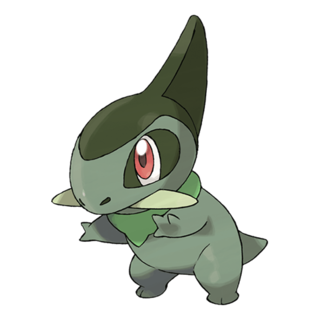 Axew
The idea of a super rare Community Day seems to be a bit of a fever pitch dream at this point, but the whole point of this article is to talk about our dream future Community Days, so Axew it is! We used to get super rare Community Days, and when it comes to super rare Axew certainly fits the bill, plus, that shiny Haxorus is so good! In the main series Haxorus can learn Outrage and Dragon Pulse, so it could potentially feature either of those Dragon type Charge moves for its exclusive move. I bet a few people would be getting new Pokédex entries if we ever got an Axew Community Day!
Deino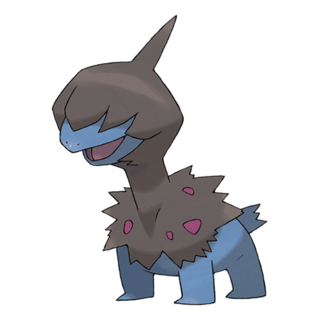 Deino
Deino is another super rare Pokémon that already has a shiny in game, but being restricted to 12km eggs and only the rarest of rare spawns makes it feel almost impossible to get a shiny Deino. A Deino Community Day could be a much welcome way for many trainers to add this elusive beast to their Pokédex, never mind get a shiny! As a dual Dark and Dragon type Hydreigon has a few options for their exclusive move, Crunch, Outrage, and even Dragon Rush are all part of their moveset in the main game.
Litwick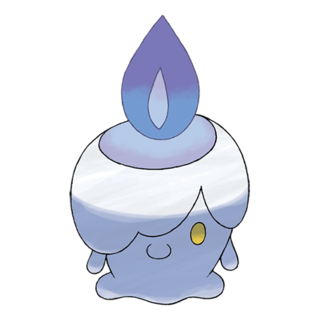 Litwick
Can we get an actually Halloween themed Community Day in October please Niantic? Litwick Community Day would be the perfect option! It has a fantastic shiny family, is really popular, and would be a great spooky companion for the creepiest time of the year. A Fire type exclusive move like Flamethrower could be a viable move choice, with it being much quicker than Overheat, without the status changes too.
Spheal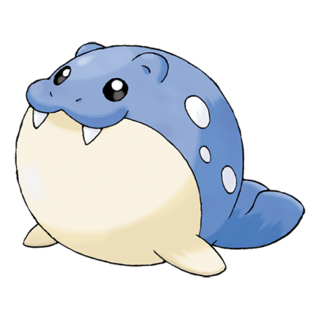 Spheal
Spheal is a choice that often pops up on social media, for starters, look at that incredible shiny family! Walrein has a surprisingly narrow move pool, and could easily gain some different movesets that might make it more viable in PVP, or even give it viability as a more budget PVE Ice type. An Ice type fast move like Powder Snow, along with a Charge move like Icy Wind, could really spice things up!
Archen & Tirtouga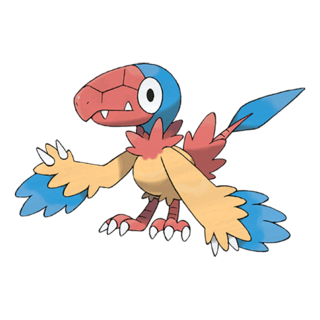 Archen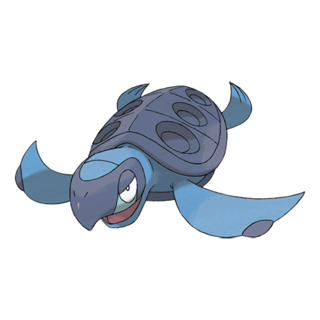 Tirtouga
While Community Day may traditionally feature a Pokémon with two evolutions, we've had Magikarp Community Day, and we've seen Community Days where the first stage is a baby Pokémon that is egg exclusive, so why can't we have more single evolution Pokémon? Archen and Tirtouga are two rare fossil Pokemon that could make a fun Community Day as individuals, or even as a special fossil themed day with them both! They've both been in game for a long time now, but still seem incredibly rare, many trainers have only seen one or two, if they have seen them at all. Moveset choices might be less exciting for these two, but I am sure there would be some spicy PVP picks they could add to make it more exclusive.
Cranidos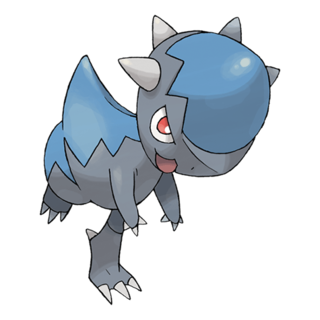 Cranidos
Cranidos is another powerful PVE Pokémon that could have a Community Day if they use Pokémon with only a single evolution. It is reasonably rare, has a fantastic shiny family, but it would struggle to learn an exclusive move that would make a Community Day worthwhile. It already knows Smack Down and Rockslide, making it a relatively 'future proof' choice to power up as it stands. A new move would be a hard choice, Head Smash could be added to Pokémon GO, or something totally out of left field that might make it more viable for PVP, as it can also learn Dark type moves, or for a fast move, Dragon Tail could be paired with Outrage (which it can already learn) to make it a pseudo Dragon with the same weaknesses.