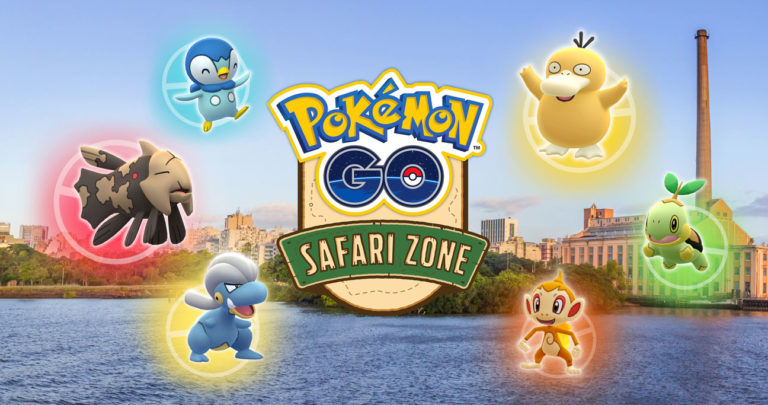 Trainers, Niantic has just announced the world's first Safari Zone that takes place in South America! Following a series of successful Safari Zone events in 2017, and an overwhelmingly successful Safari Zone in Dortmund 2018, players from South America finally get their own chance to participate in a massive outdoor Safari Zone event!
Safari Zone Porto Alegre is a three day long event taking place in Porto Alegre, Brasil, from January 25th to January 27th 2019. Featured Pokemon include Generation IV starters, Relicanth, Bagon and Psyduck.
Pokémon GO Safari Zone at Porto Alegre
Start date
Jan 25 2019
End date
Jan 27 2019
Venue

Guaíba River Bank
Marinha do Brasil Park
10:00 a.m. – 6:00 p.m.

Registration required?
Yes, register here
Featured regional Pokemon

Relicanth

Featured Pokemon

Psyduck

Bagon

Turtwig

Chimchar

Piplup

Additional bonuses

Special PokeStops
Photo Ops
Team Lounges
Merchandise available on location

Official website
Link
Porto Alegre Safari Zone features similar Pokemon and similar bonuses like the Taiwan Safari zone event that took place in 2018. Following that trail of thought, the GO Hub team expects that shiny Psyduck will be available at the event grounds, with a worldwide release following the event's end. This is an educated guess, but it is still speculation on our end.
Safari Zone Porto Alegre tickets will be distributed via a lottery system, similarly to how Taiwanese Safari Zone tickets were released. Although this system is not perfect by any measure, it is the only fair system to distribute a limited number of tickets. Participating at the event requires a special QR code that will be given out with the event ticket:
Safari Zone Porto Alegre FAQ
About event tickets
Tickets are free of charge but limited in quantity. To register for a chance to receive a ticket, you need to fill out your information here before 11:59 P.M. PST on Sunday, January 6. Tickets will be distributed at random via email to players who have successfully registered, as supplies last. Registering does not guarantee a ticket. Attendance is restricted to one day per person. Those who attempt to attend multiple days will be rejected and their tickets may be voided.
QR Codes and checkin
QR code tickets will be distributed via email prior to the start of the event. These QR codes are unique and will only work once, so do NOT share your QR code ticket with anybody else. To check into the event, print your QR code out and scan them inside the Pokémon GO app at specially designated check-in PokéStops. This will unlock your Pokémon GO Safari Zone Porto Alegre medal and enable you to see special Pokémon encounters within designated Safari Zone areas during the day you are registered for.
For folks without the ticket
If you did not receive a ticket to the Pokémon GO Safari Zone in Porto Alegre, don't worry. You will not be able to see any Pokémon within the event space in Porto Alegre, but you will still encounter special Pokémon all around Brazil during the event days!