Trainers, we're sad to inform you that Mewtwo's base catch rate has been reduced back to 2%, just a few days after it was bumped to 6%. We're not sure why, but it seems that Niantic is experimenting with Mewtwo's catch difficulty in EX raid encounters – maybe this isn't the final percentage?
Anyhow, the rates are back to where they were during Mewtwo's availability as a regular raid boss (let's forget that he was a T6 raid boss for a second). The fabled Shadow Ball user will be a bit more difficult to catch, but with enough Pokeballs and Golden Razz Berries, you should be able to get him regardless.
Mewtwo counters and moves
Checkout the best moves and counters for Mewtwo on our Database: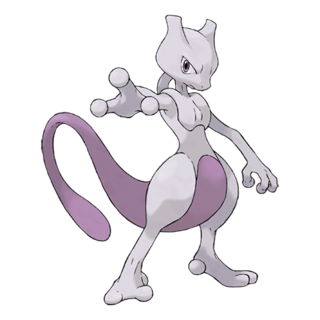 Mewtwo
New EX invites went out
As reported on reddit, a new wave of EX raid invitations has been sent. This is the second wave of invitations to raid a Shadow Ball Mewtwo. This wave takes place on October 12 / 13, depending on your time zone and will overlap with October 2019 Community Day (Trapinch) for some. This is not ideal, but it is what it is – better get that shiny Trapinch in time, or otherwise you're out of luck!
For those of you who have been living under a rock, Shadow Ball Mewtwo EX invitations are going out since September 25 or 26, 2019 (according to your time zone) and will continue until November 12th 2019. The Pokémon Company International have followed up from Niantic's posting about Mewtwo as the next EX Raid Boss from Oct 5th and have confirmed that M2 will only be an EX Raid Boss until November 12th 2019. Unclear what will replace M2 after this timeframe.
Giga Impact's damage reduced to 9000
Giga Impact is one of those fun moves that Niantic is silently tweaking and teasing behind the scenes. Recently it went from 9000 to 9000.1 damage in the Game Master file, and now it's back to 9000. No more "over 9000" memes 🙁