Trainers,
we've confirmed that shiny Shuppet and Banette are available in Pokémon GO! A huge shoutout to our Spanish team (Pokemon GO Hub ES) for confirming and verifying reports left and right — these guys are awesome and you should follow them if your speak Spanish!
If you are looking for more info, make sure to read our Shuppet and Banette guide. For a comparison list of other Shiny vs Normal Gen III variants visit our Generation III Shiny chart.
This is how the newly added Shinies look in game:
Shiny Shuppet:
Shiny Banette:
We've also prepared a textual description for players with visual/color impairments:
A normal Shuppet is covered by a gray cloth. It has black rings around its eyes. A normal Banette is dark gray on most of its body. It has yellow zipper like structure on its mouth and purplish-pink eyes. A shiny Shuppet is covered by a light grey colored cloth, while a shiny Banette is teal on most of its body.
Pokémon GO Hub ES Tweet:
¡CONFIRMAMOS que Shuppet está saliendo Shiny en Pokémon GO! pic.twitter.com/DovD9ibnis

— Pokémon GO Hub ES (@PokemonGOHubES) October 31, 2017
This release means that all of the Gen III Ghost shiny sprites have been released during the Halloween event. The following image contains sprites that were discovered before the event had started: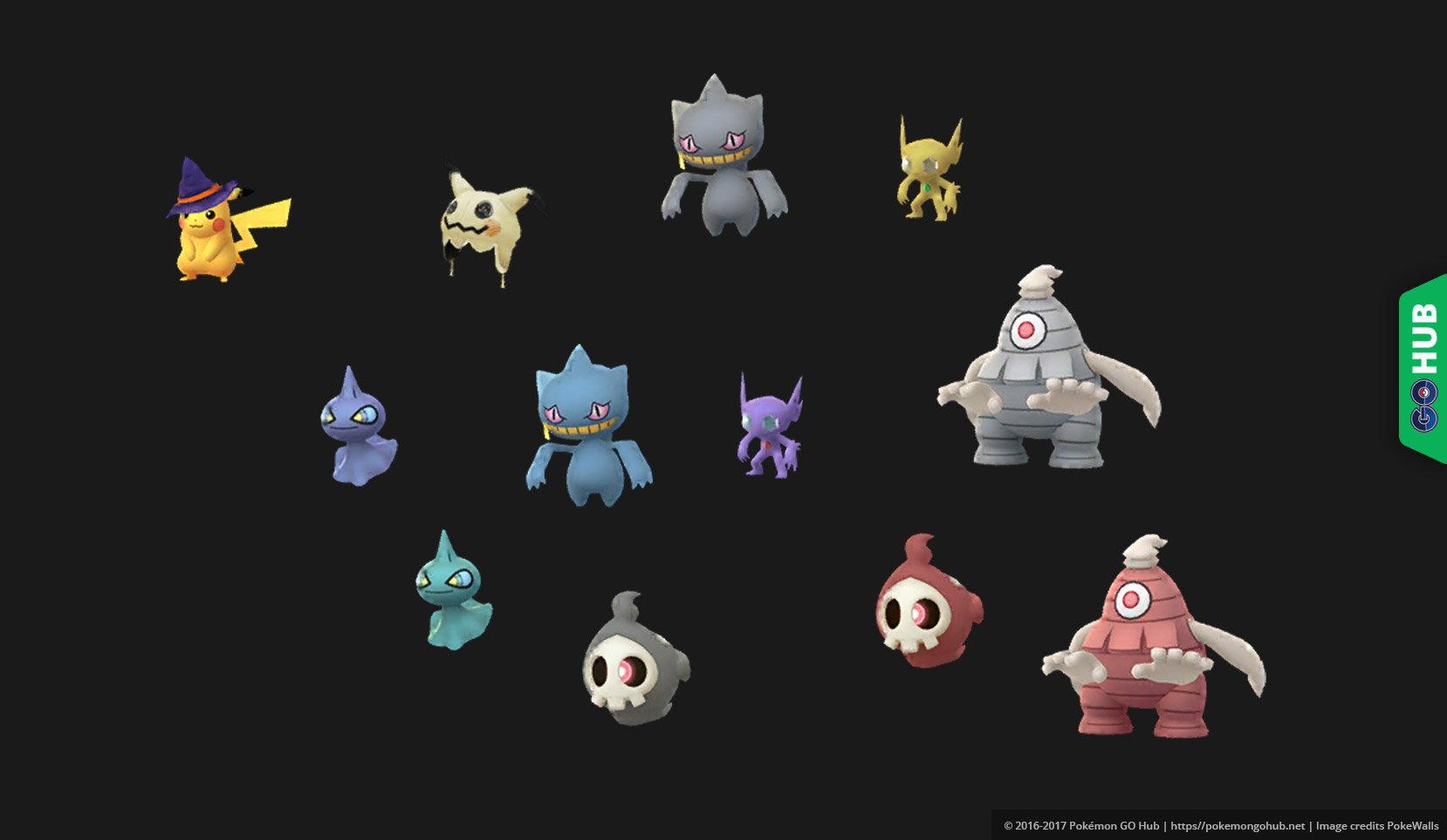 What are the chances to get a Shiny?
This question has not yet been completely answered, but it seems that the chance for a Shiny encounter is 1 in 256 encounters with the same Pokémon. As we said, this is yet to be confirmed, but early estimates using Gen III ghost Pokémon hint that this is true.
If you want to contribute to research, you are welcomed to leave your numbers in the comment section below. We are looking for a few numbers and some feedback:
Number of caught Shuppet/Duskull/Sableye
Number of seen Shuppet/Duskull/Sableye
Do you have a shiny Shuppet/Duskull/Sableye?