Last month we did a lovely pink/purple theme for the AR showcase and it led to so many beautiful entries! This month we decided to ask for your best photos of Grass types. There are so many Grass types, we couldn't wait to see which you would photograph and how!
Unedited Images
The below AR images have not been edited in any way.
'Lovely Hula' by SilverBullet00, Honolulu, Hawaii, USA.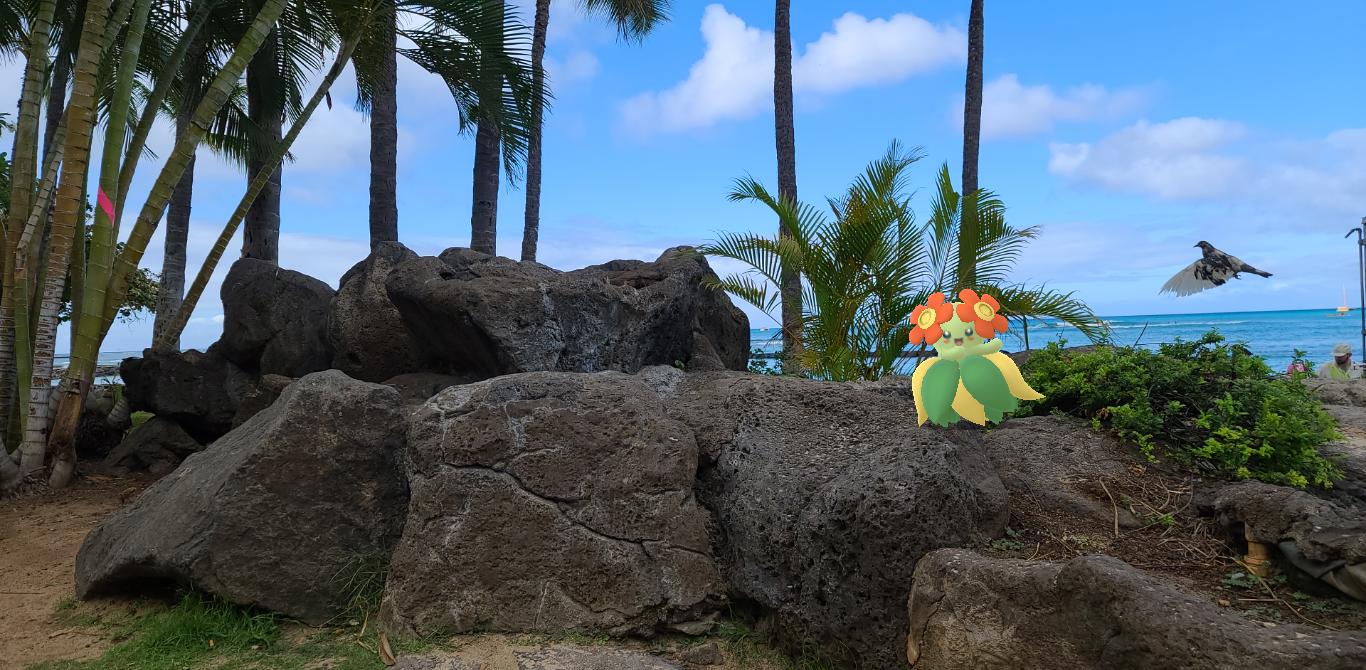 'Welcome greeting on the sunny shores of Mele Mele Island by well-dressed native'
'A Happy Seed Indeed' by mingosanch, Massachusetts, USA.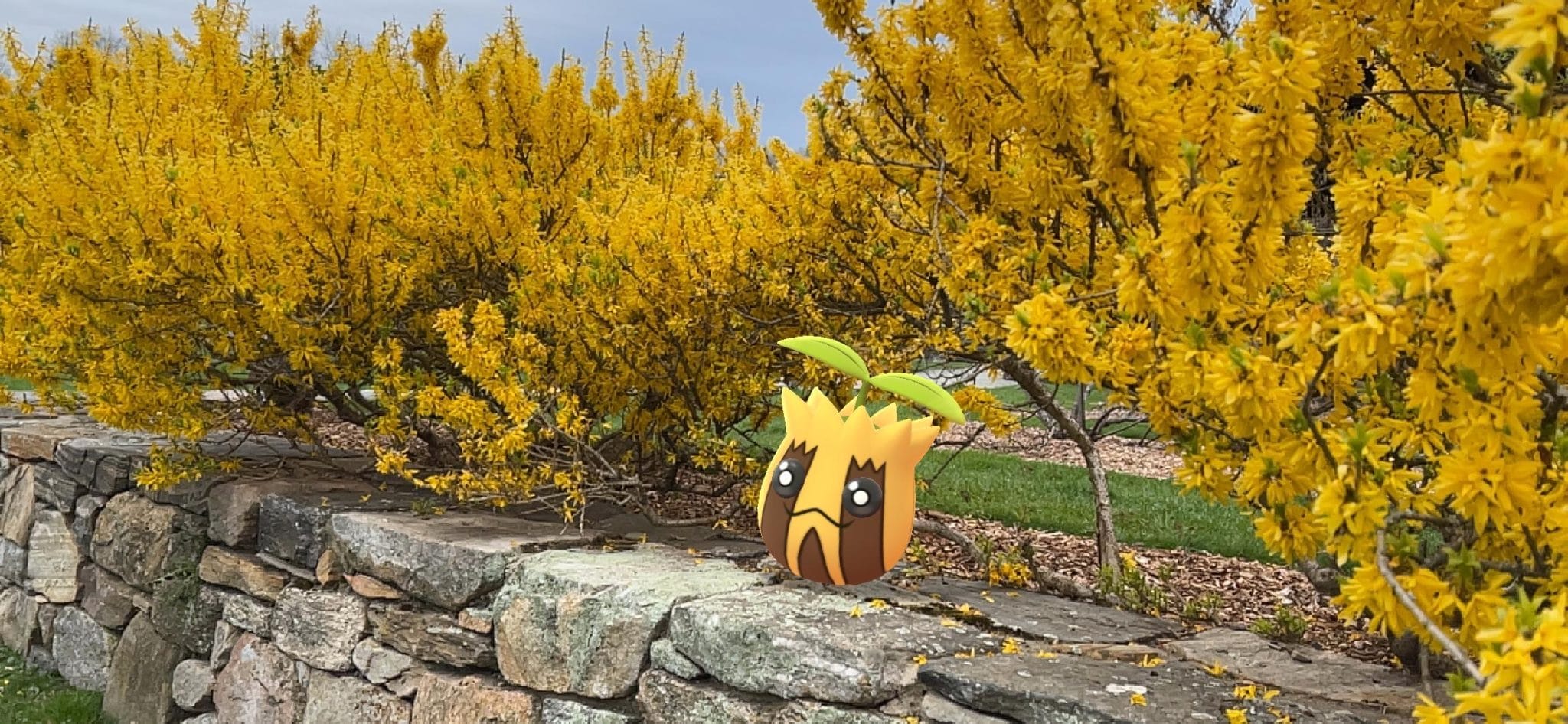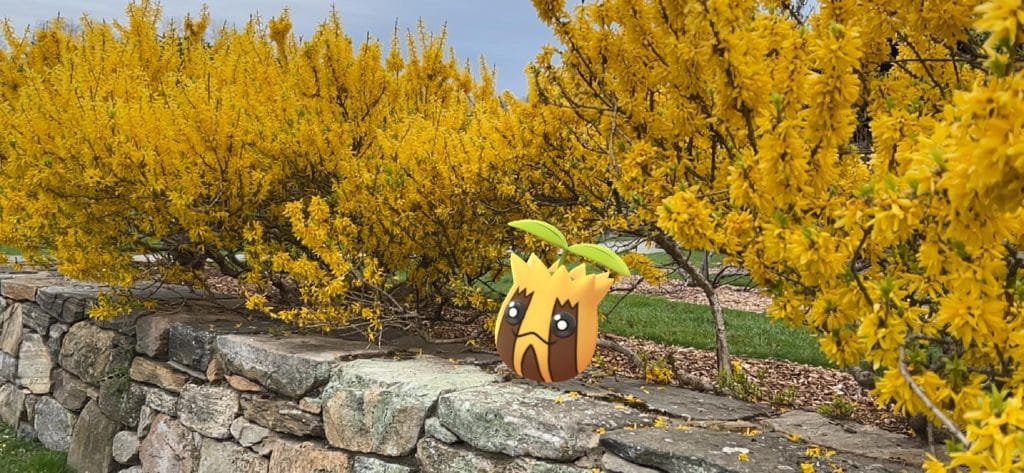 'Sunkern normally move as little as possible to conserve energy for evolution, but this one couldn't resist coming out to enjoy the sunlight and refreshing spring breeze!'
'sound asleep💤' by ずんだオレ, Japan.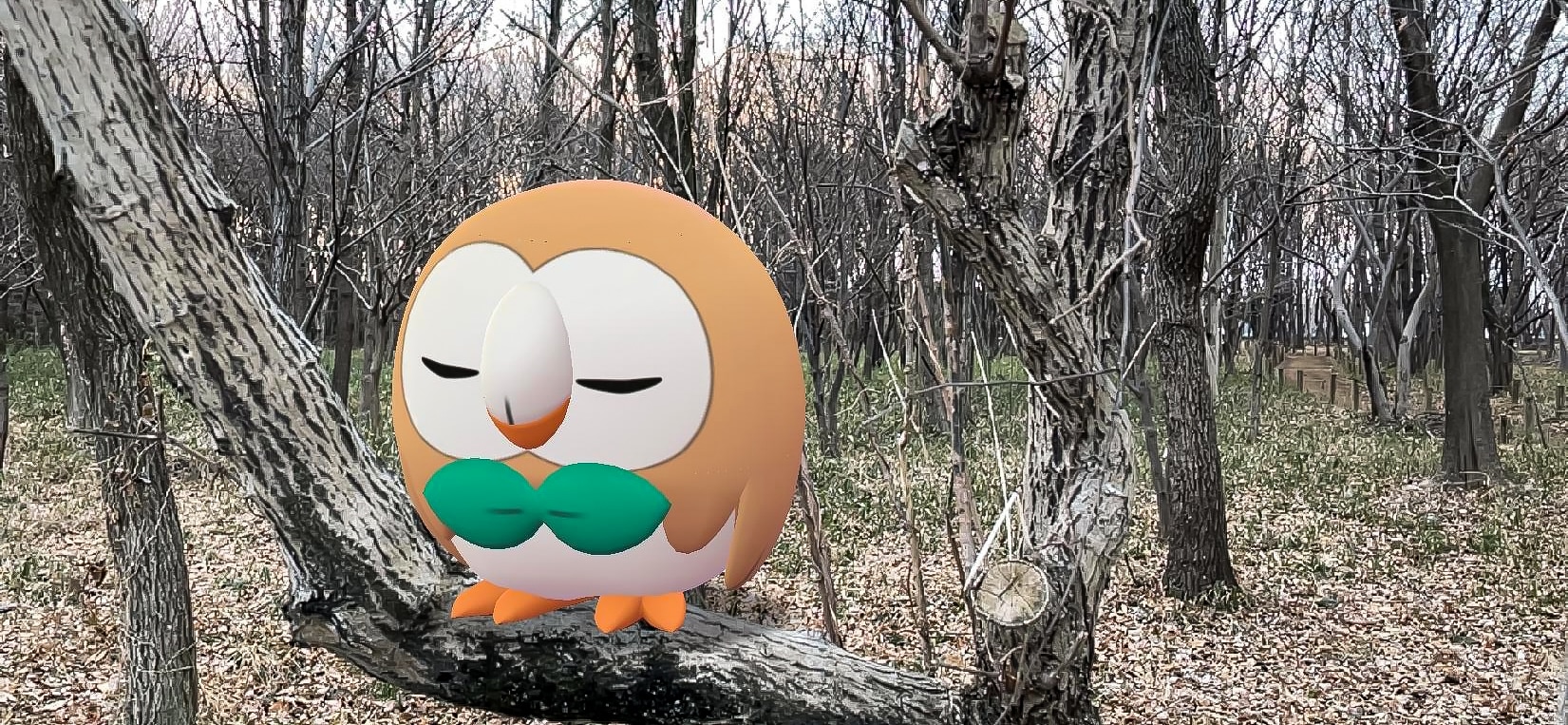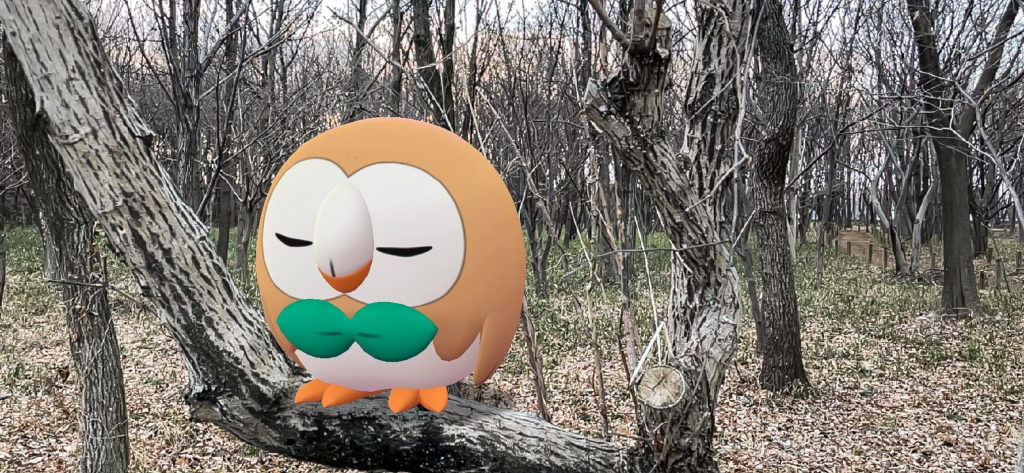 'out like a light.'
'Colorful flowers and joyful Fomantis' by pokemoninlife, Fengyuan City, Taichung, Taiwan.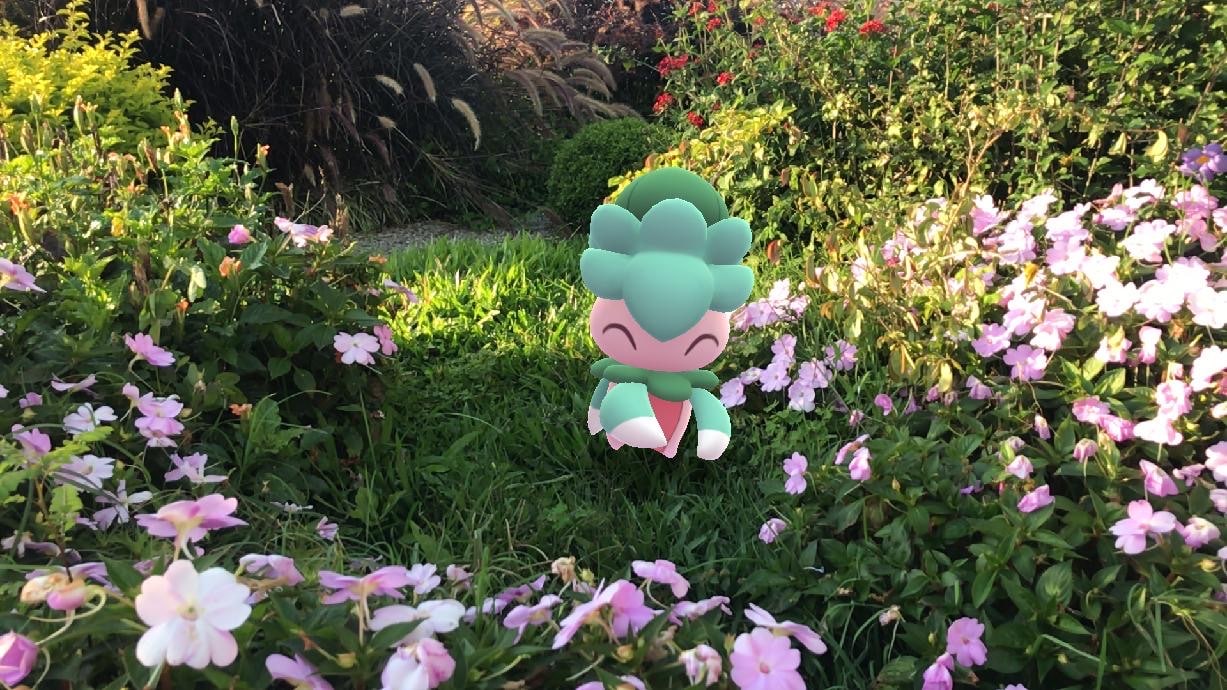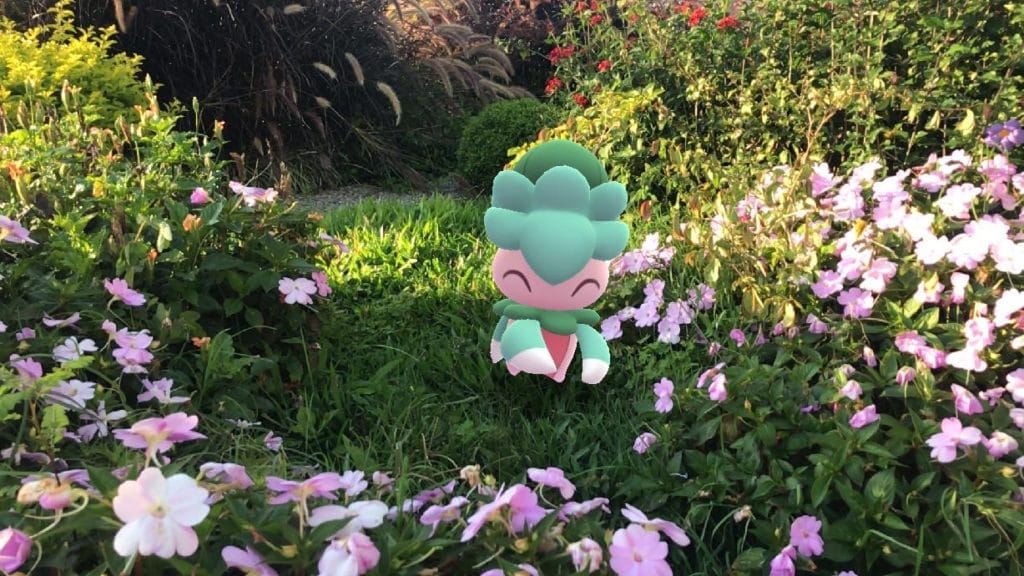 'Fomantis loves the sunshine and likes to bask in the sunlight regularly. I went to Fengyuan City in the early of April, and I saw this colorful and beautiful small garden. Fomantis loved here so much, and these flowers showed Fomantis' growing up with vivid coloration.'
'The joy of full bloom' by nana15AR, Hiroshima City, Japan.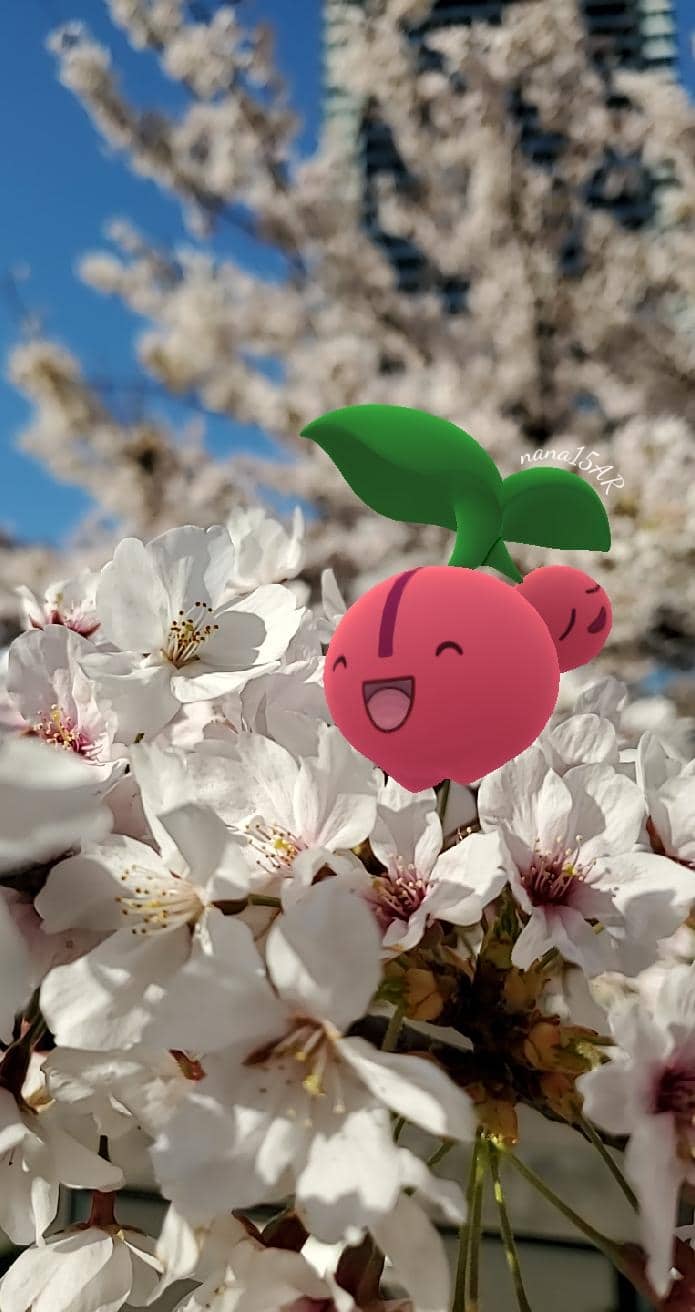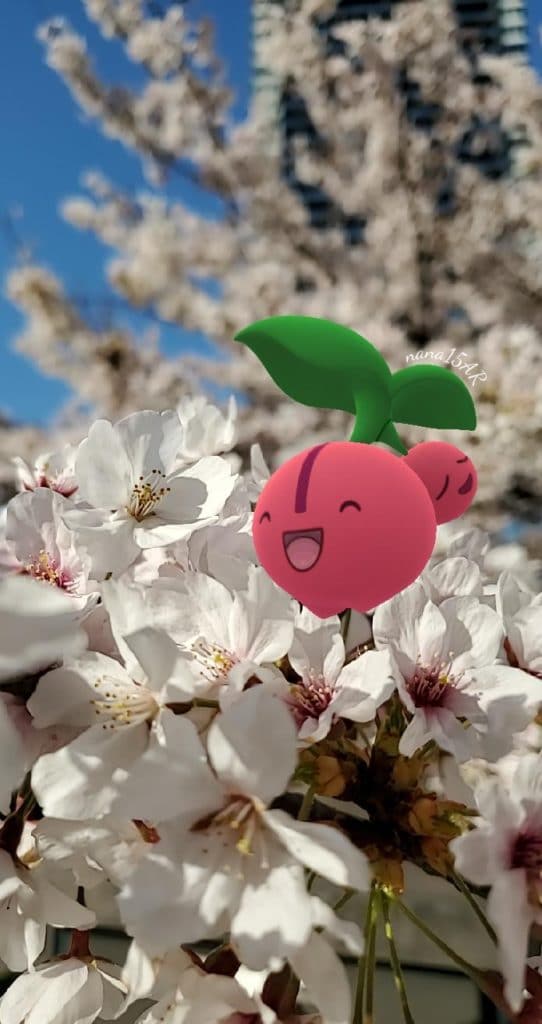 'Cherubi was very happy to see the cherry blossoms in full bloom.'
'Heartwarming cottonee' by La Vie en rose, Japan.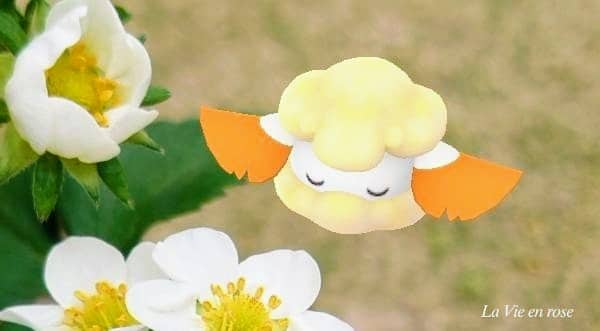 'It has a sweet scent of strawberry flowers.'
'A Rose for a Roselia' by Sapphyre, Cambridgeshire, England.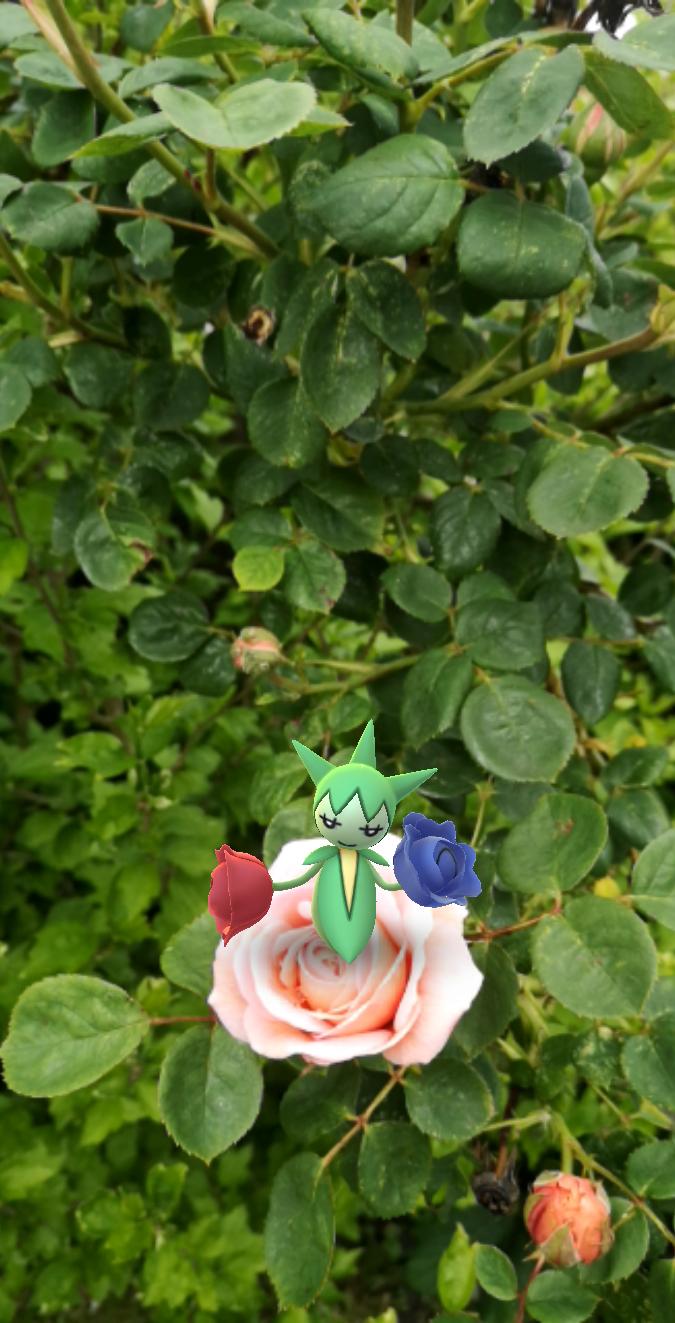 'Roselia enjoying the scent of roses.'
'Roaming in the Sunlight Sky' by trainer_kgpred/Gopal421, Mathura, Uttar Pradesh, India.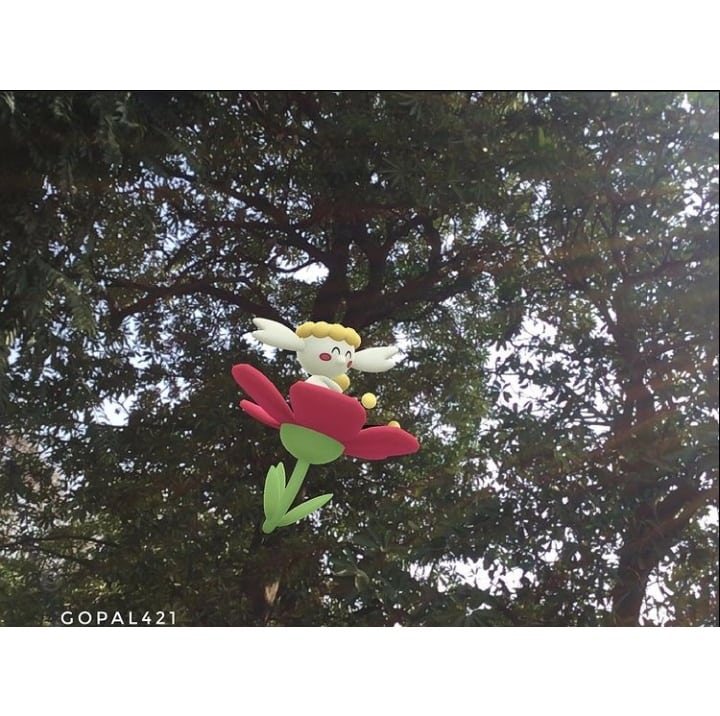 'Flabebe is a Grass Type Pokémon and It loves to Roam and travel everywhere. In a Sunny Day, It becomes so Happy and loves to Roam and Explore the Pokémon World in a Blue and Sunlight Sky.'
'Prehistoric Display' by Feresk, Talisay City, Cebu, Philippines.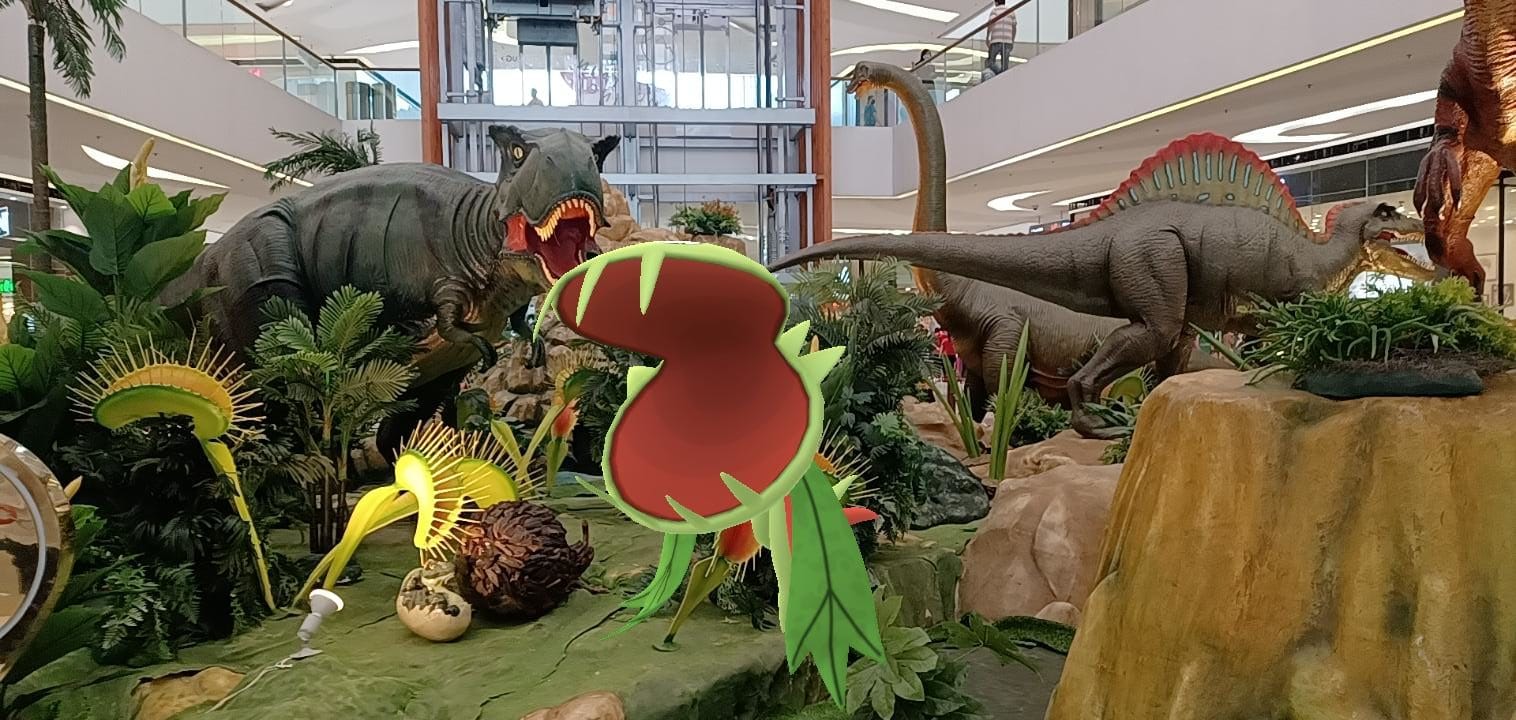 'My dear sweet Carnivine. You are not even a dinosaur. Please stop pretending you are part of the display so we can go home already.'
'Jump(luff)ing in Spring' by RockStarRithvik, Bengaluru, Karnataka, India.
'Bengaluru also known as the garden city of India has these beautiful Cherry Blossom Trees everywhere this Spring. I have never seen them and that too in these many places at once in my city before. What better than taking AR snaps while enjoying these trees.'
'Maracti Mountain' by ANTZ1223, Sedona, Arizona.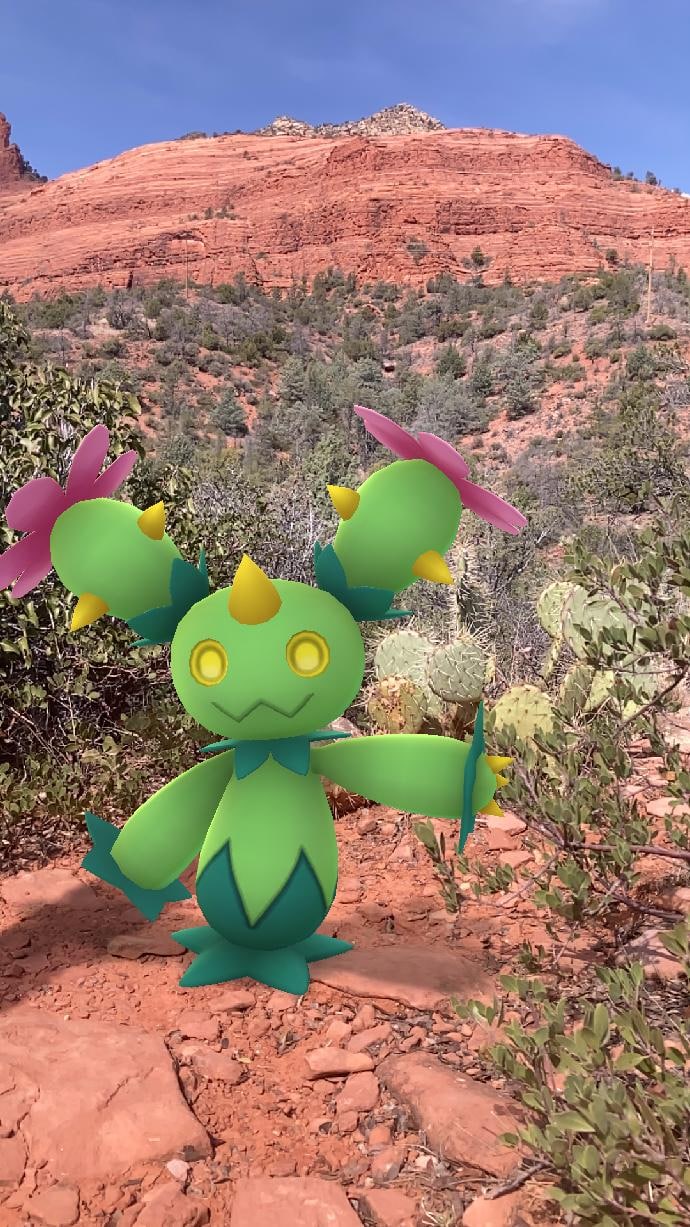 'This red-rock mountain in Sedona was loaded with cacti and other desert vegetation, so I figured that it would be the perfect habitat for a real Maractus to live.'
'Cherry-blossom viewing' by ずんだオレ, Japan.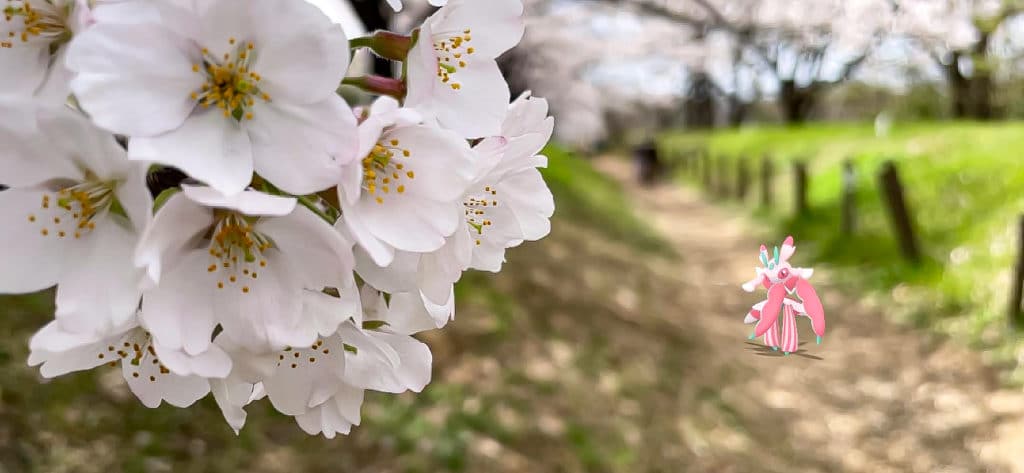 'Enjoying cherry blossom viewing 🌸'
'Bellossom dancing between the Dandelions' by Hazelcrocus, The Netherlands.
'It is spring time! I love the transition in nature from the grey brown to lush green. And during a walk I saw this Bellossom dancing in a field with dandelions! I sure am not the only one happy to see spring returned!'
'Flight of the Forest Guardian' by mingosanch, Massachusetts, USA.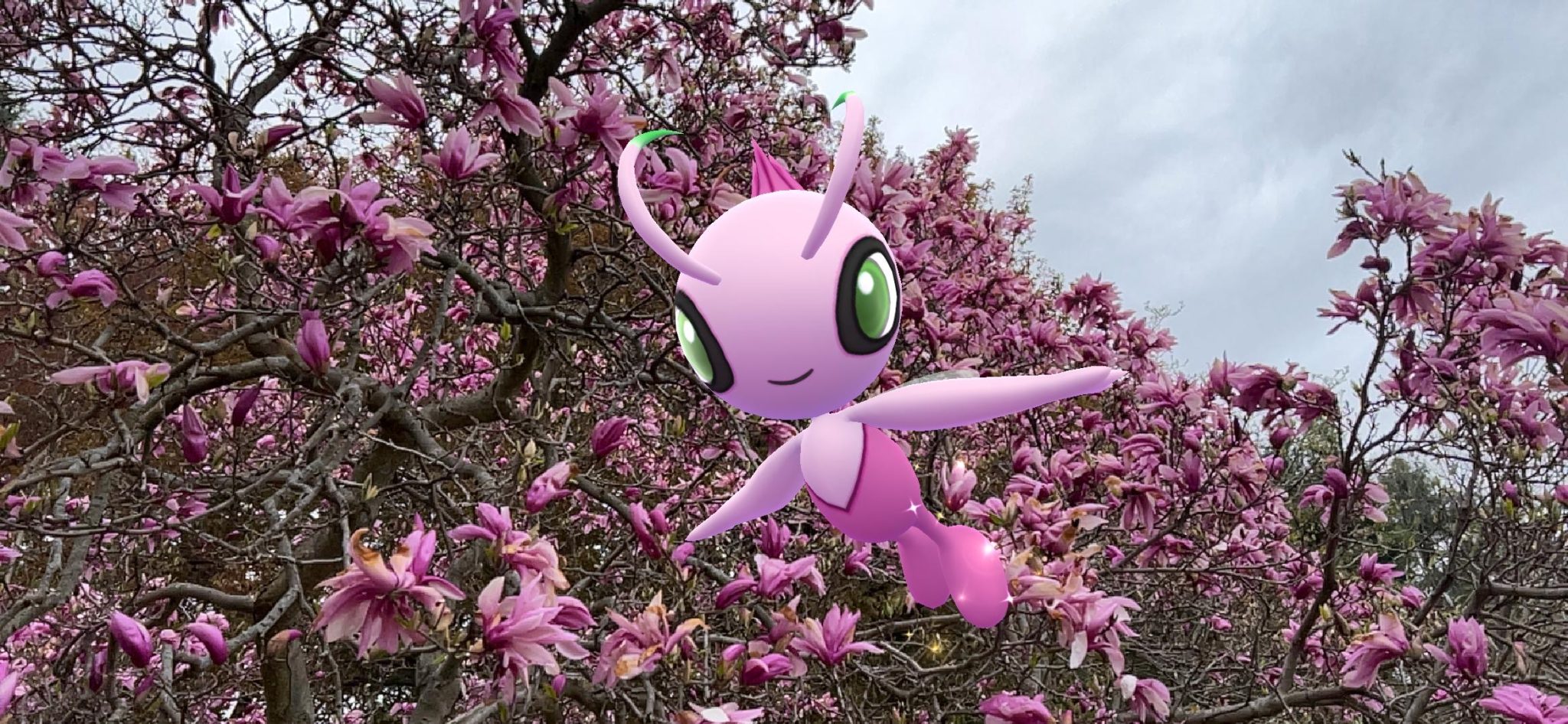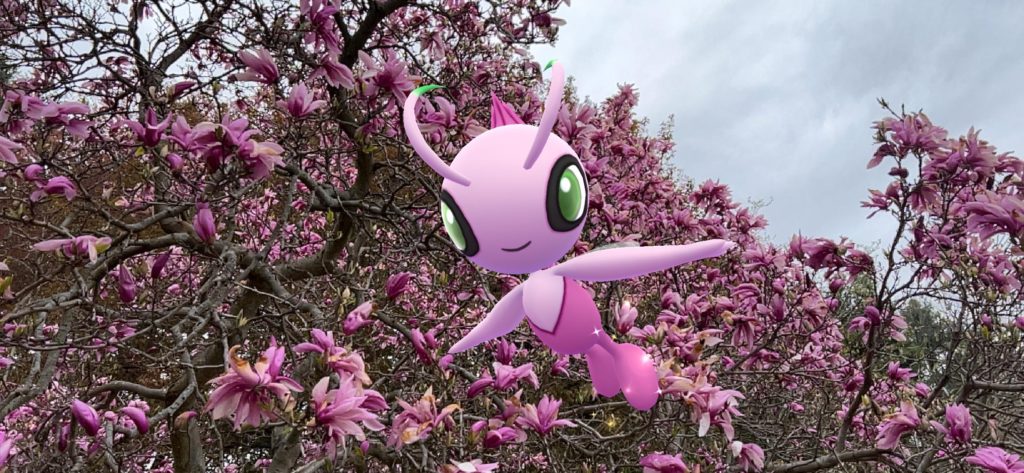 'The arrival of Celebi signals a bright and shining future. Although this one only appeared for a brief moment before disappearing through a time portal, the trees and flowers in this forest will surely flourish because of Celebi's appearance.'
'Lilligant at the Tulip Festival' by Workman2uo, Woodburn, Oregon, USA.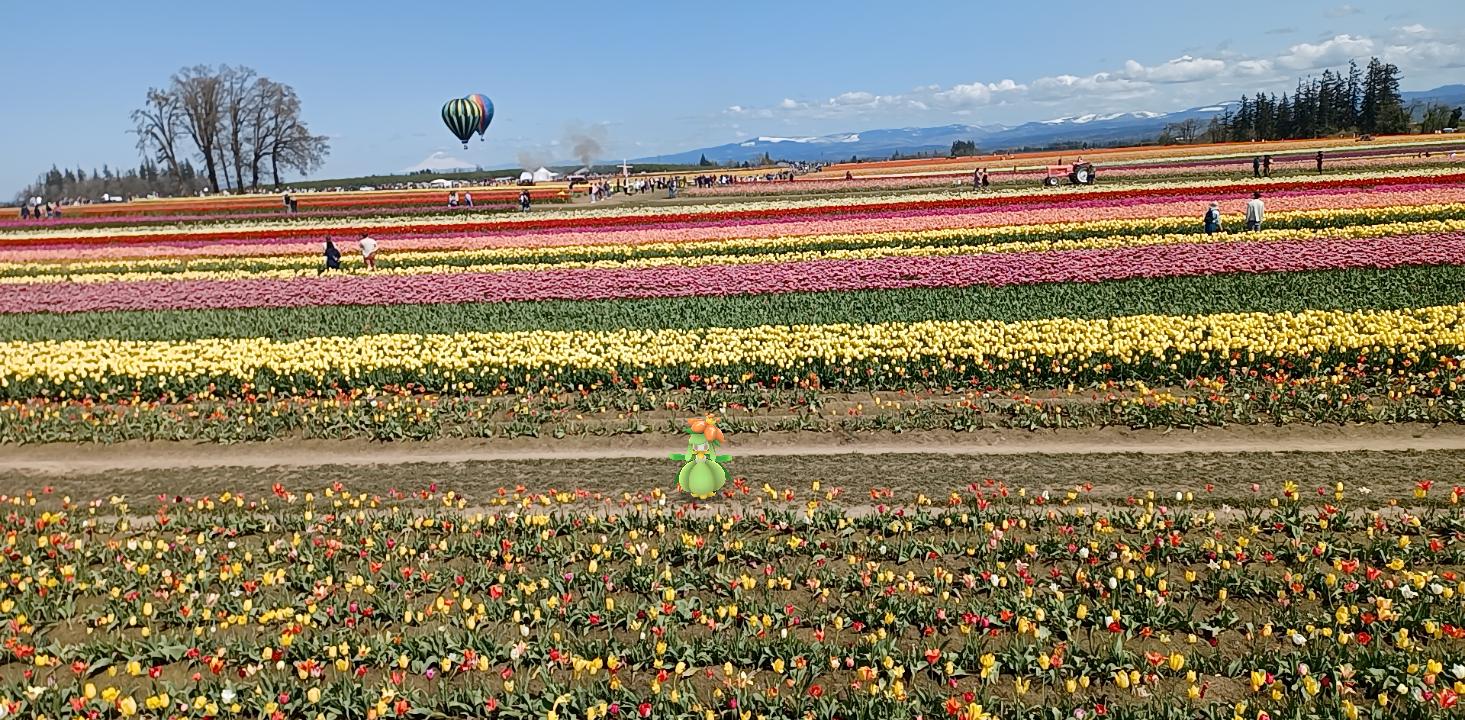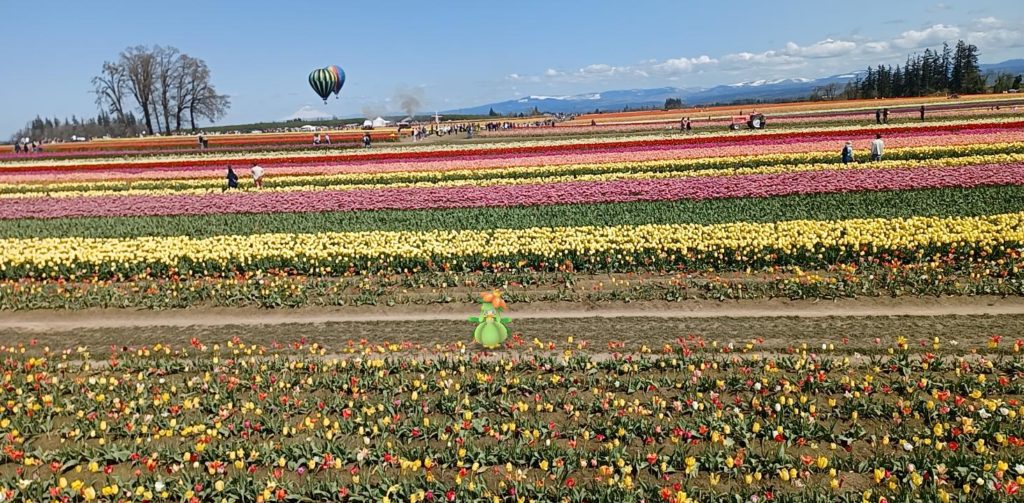 'I went to a tulip festival, and thought Lilligant would enjoy it. She loved it, and had a great time. She wanted to go on a hot air balloon, but it was too expensive.'
'Wrapped in flowers' by nana15AR, Hiroshima City, Japan.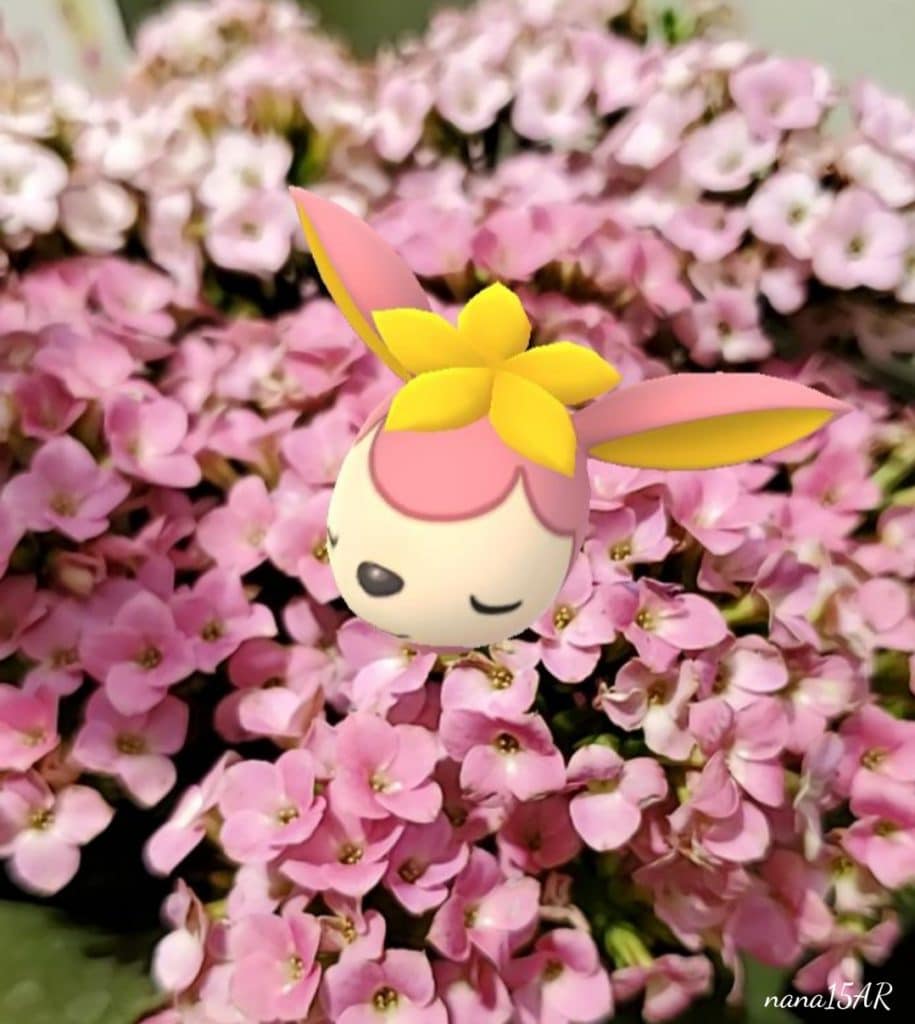 'The deer was wrapped in flowers, listened to the voice of spring, and enjoyed the scent.'
'One of these things are not like the other!' by SilverBullet00, Honolulu, Hawaii, USA.
'Kicking off the season of Alola with a relaxing trip to Mele Mele Island. While resting under some nearby palm trees with a warm, toasty malasada in hand: you just can't help but feel like something's watching you'
'Camouflage' by Torewindtime, Dublin, CA, United States of America.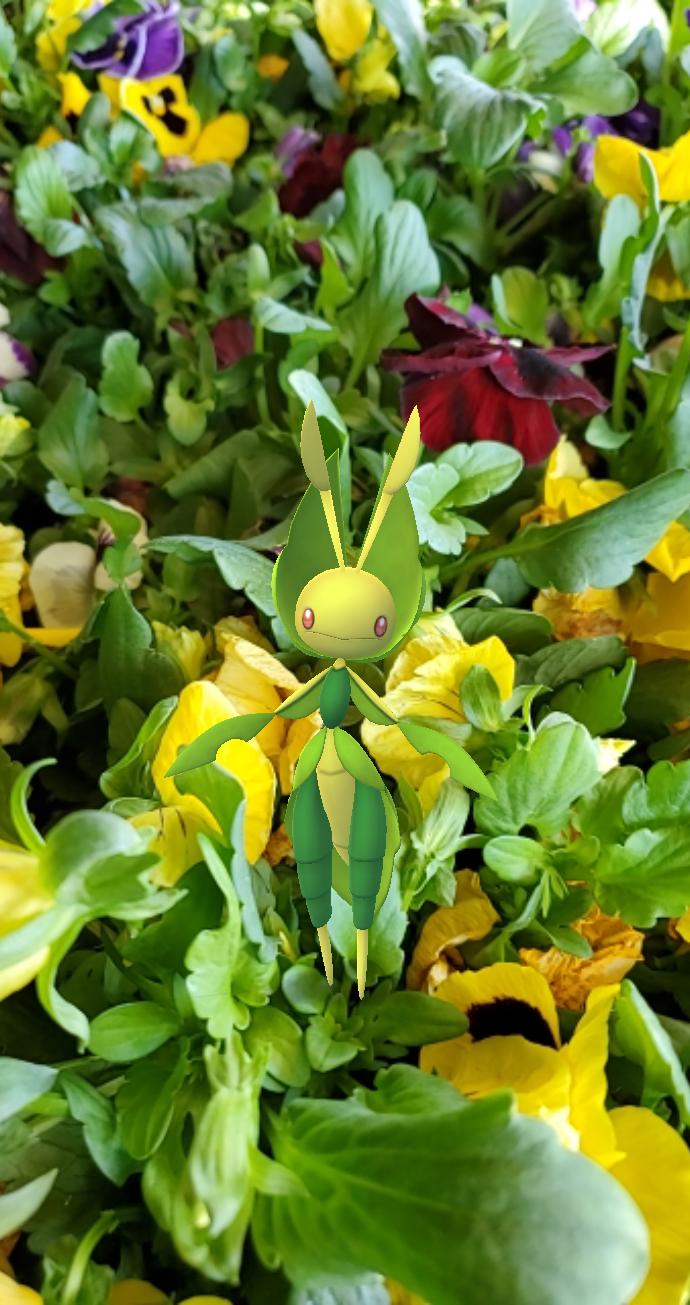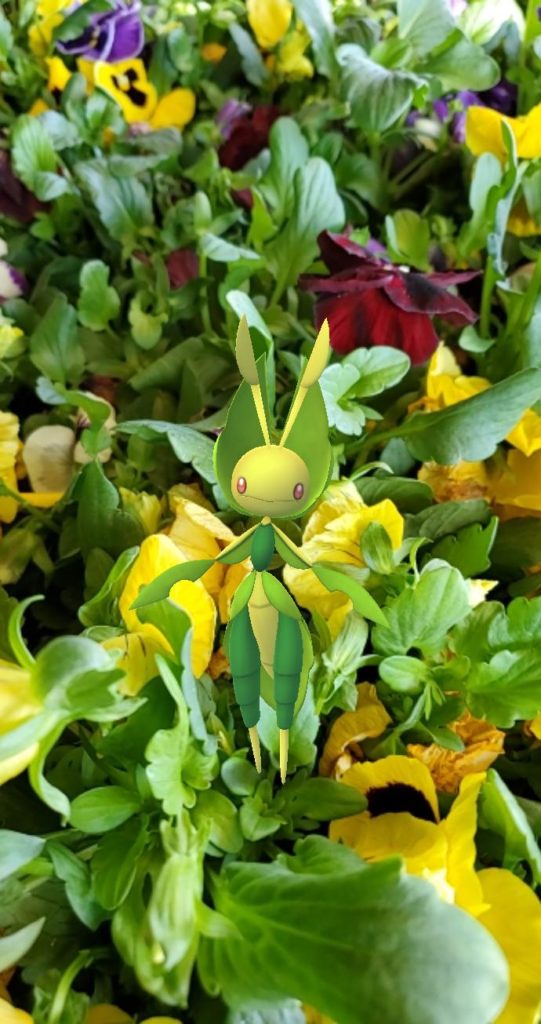 'While I was looking through the plants at the nursery I found this happy Pokémon. They so well camouflaged and I nearly missed them!'
'Tiny, but Mighty' by Feresk, Cebu City, Cebu, Philippines.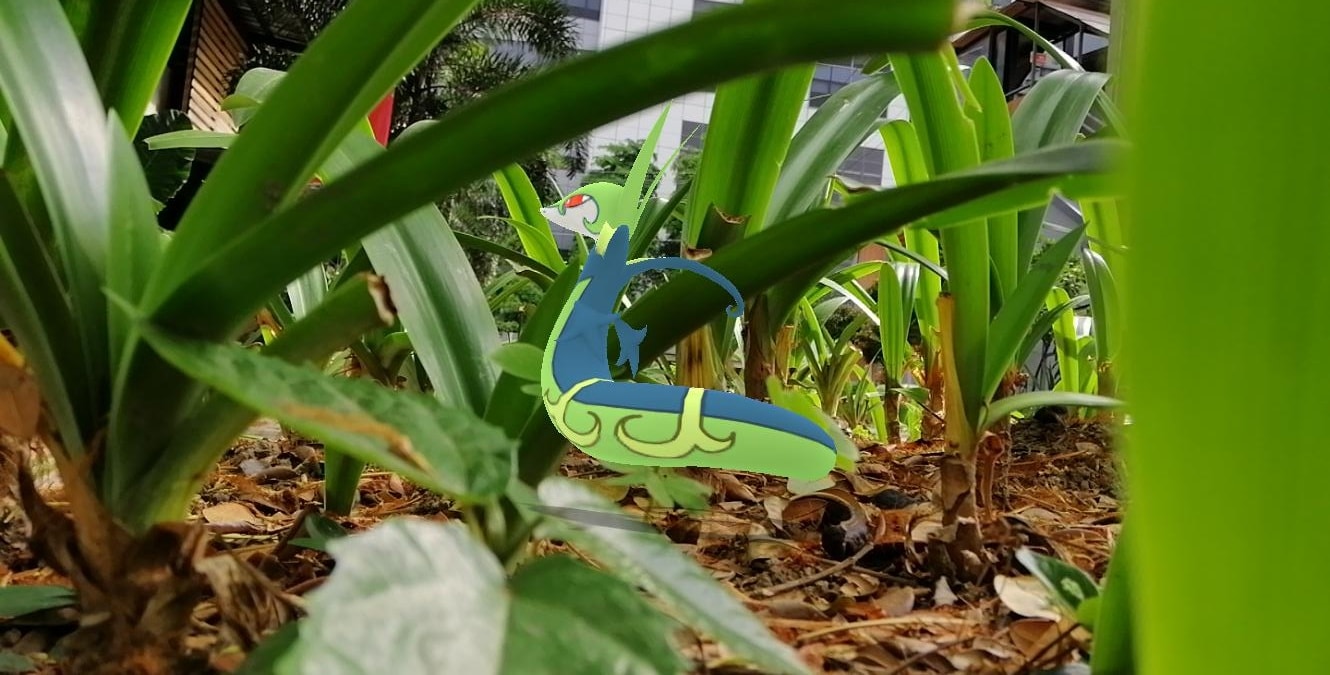 'Slither up and around is how it must go.'
'The morning walk with Leafeon' by Theclassicbee, Chandigarh, India.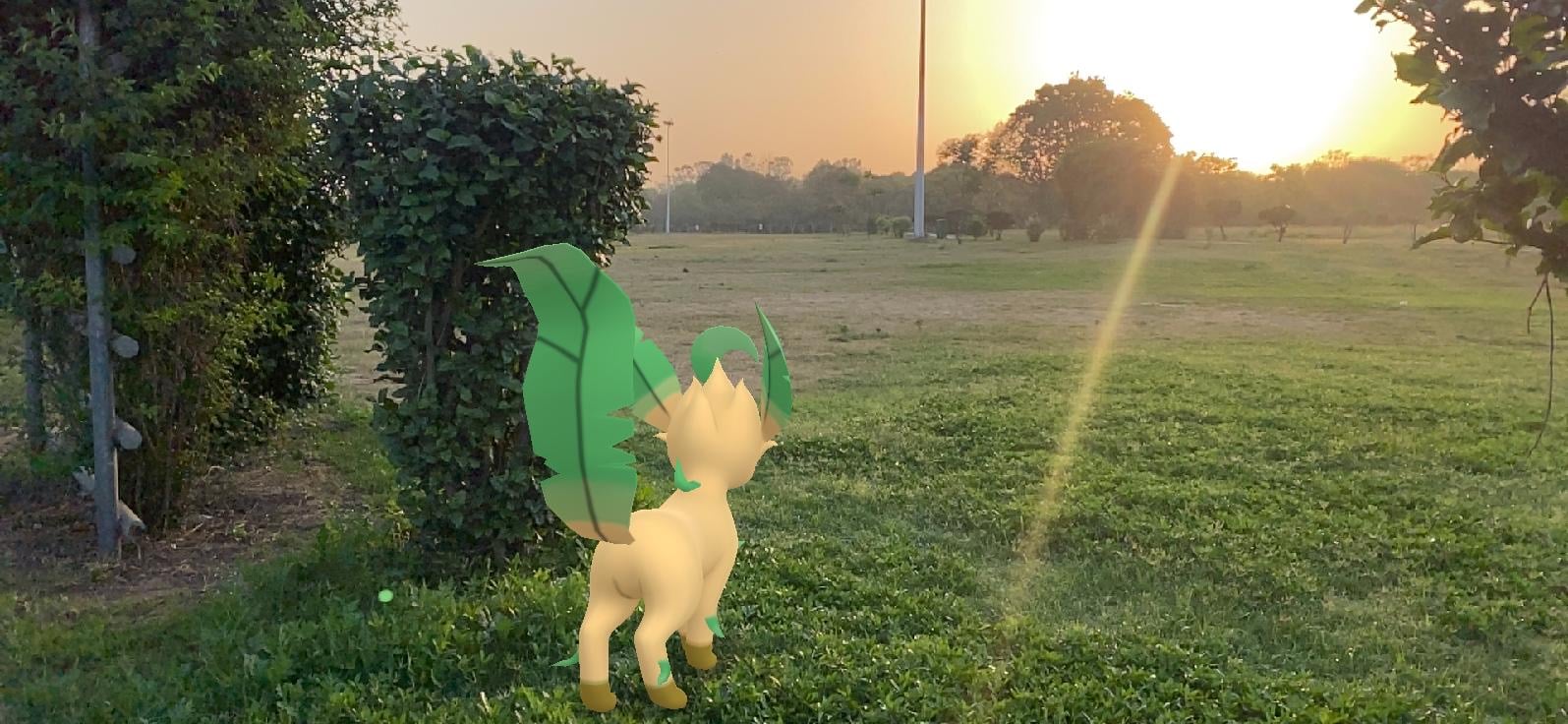 'Looking towards the sunrise, my Leafeon seems to be excited today for a walk!'
'Celebi at home' by Jobbyplop, Glasgow, Scotland, UK.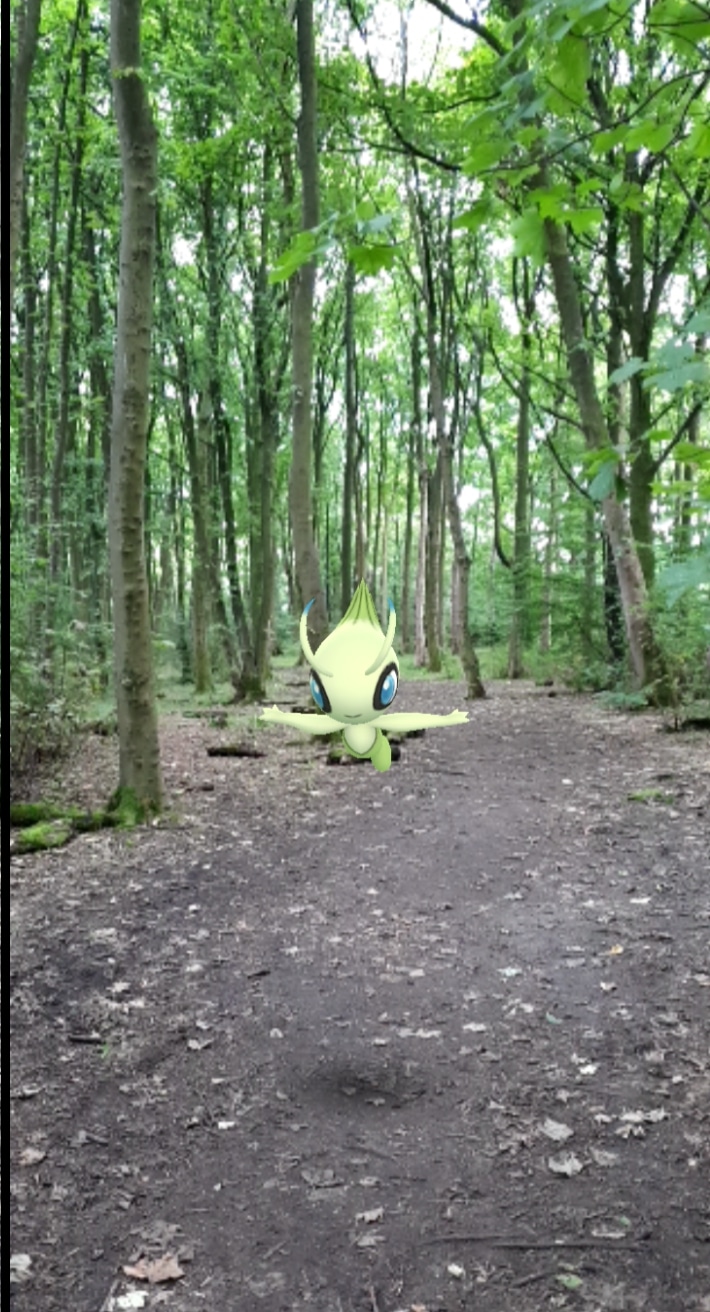 'I was near the forest close to where I live playing & walking my dogs when I got to the final part of the special research for it where I get to catch it. I decided to go in the forest as that is it's natural habitat so it made sense to catch it there.'
'Flower stage' by nana15AR, Hiroshima City, Japan.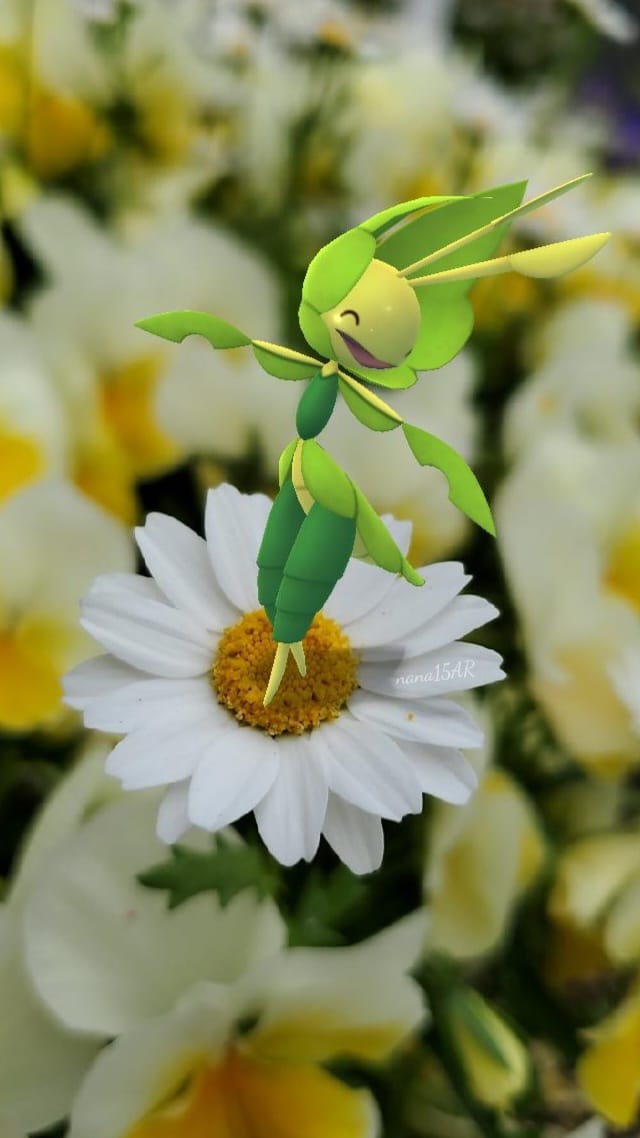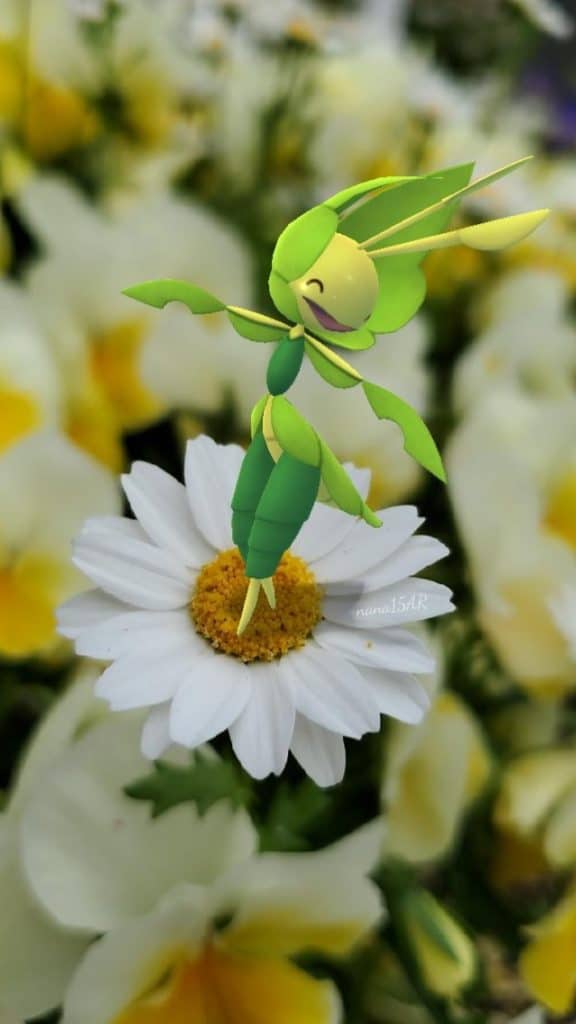 'Tears and sweat shone in the joy of dancing on the stage of the flower.'
Edited Images
The below AR images have been edited or filtered in some way.
'The great barb' by ElKhan32, Essex, UK.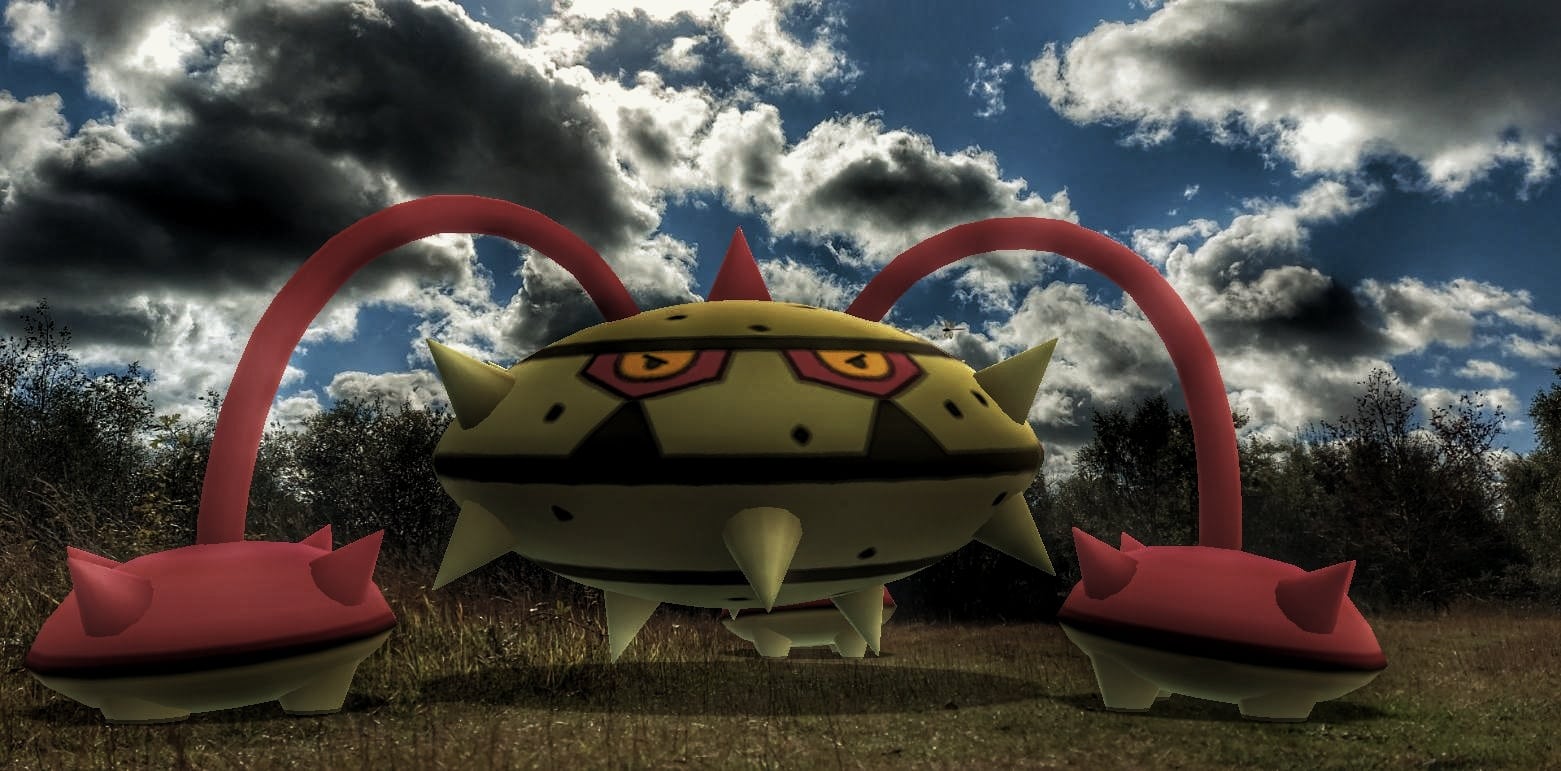 'It sits and watches, waiting its chance to strike'
'Ghost in the city' by CharlieNebulus, Fátima, Santarém, Portugal.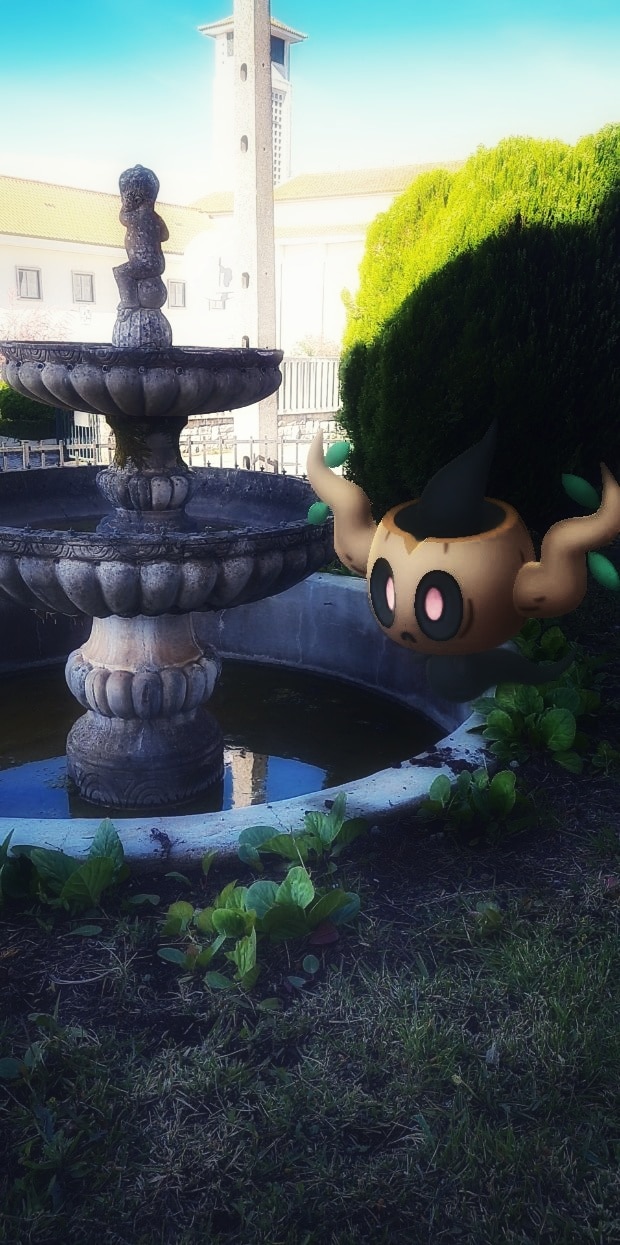 'looking for ghosts?'
'Sunrise at the Beach' by Feresk, Moalboal, Cebu, Philippines.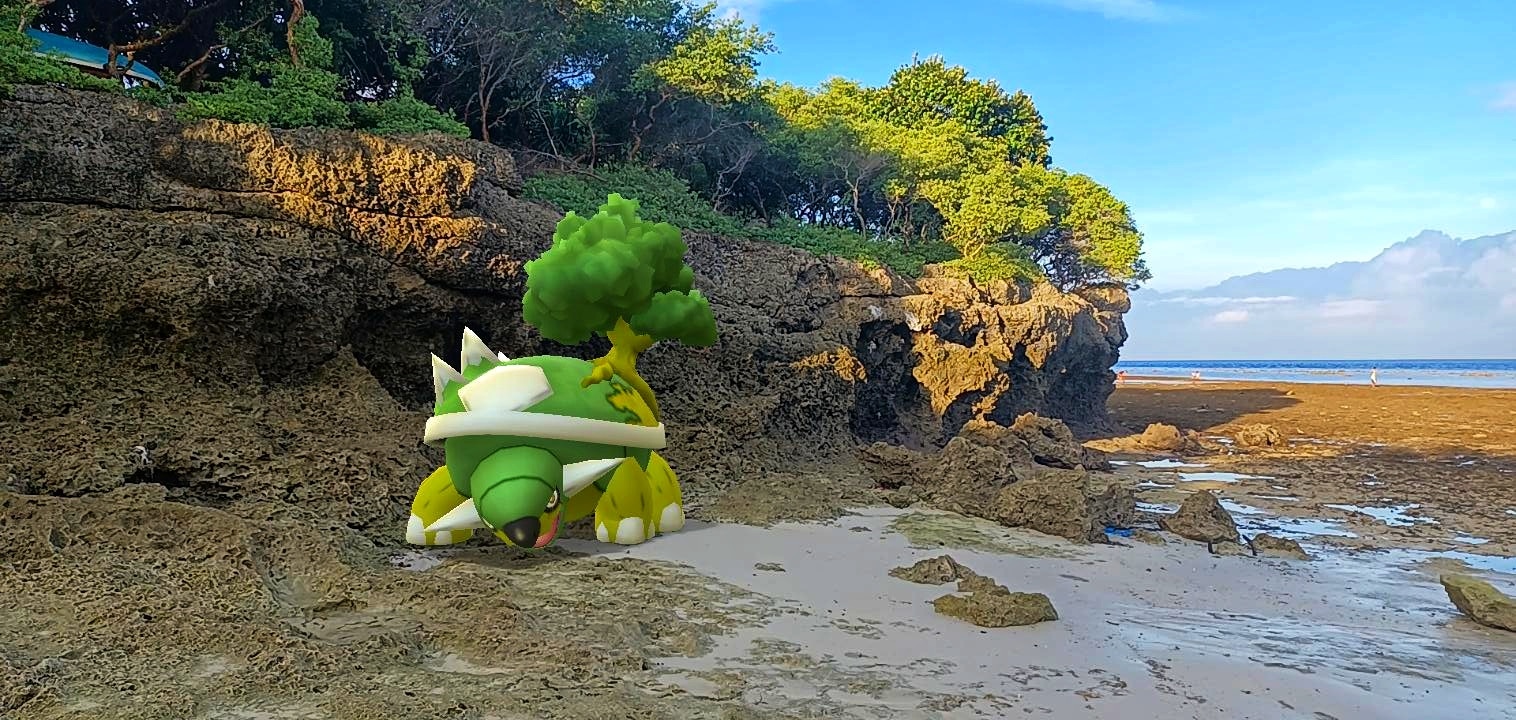 'It is very relaxing to bask under the rays of the sunrise at the beach.'
'March of the Ent' by ElKhan32, Essex, UK.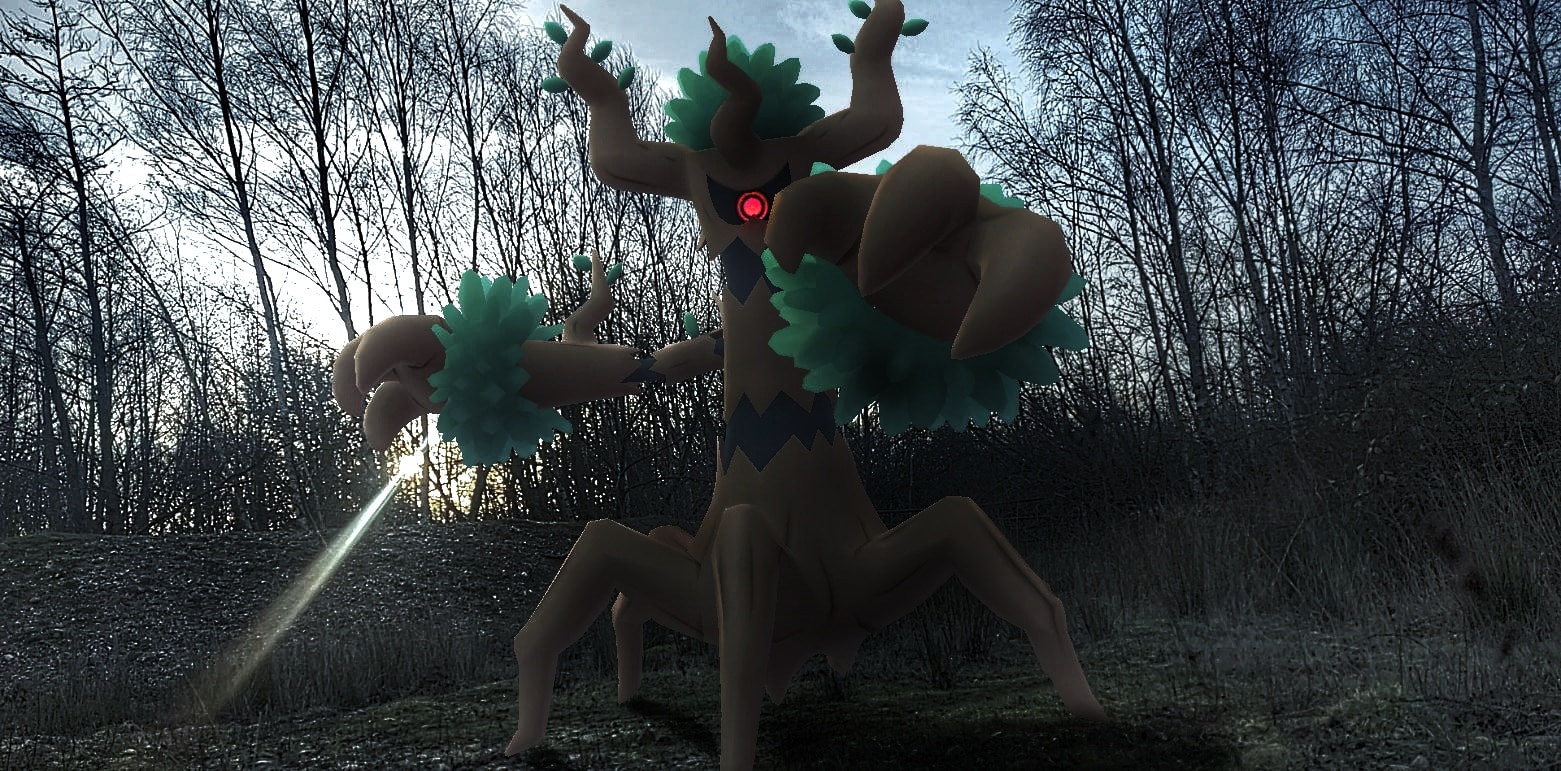 'The ent are a great and mighty species who have deep ties to nature. Do not deface nature in an Ents presence. You may not see another morning.'
'The great land turtle' by ElKhan32, Essex, UK.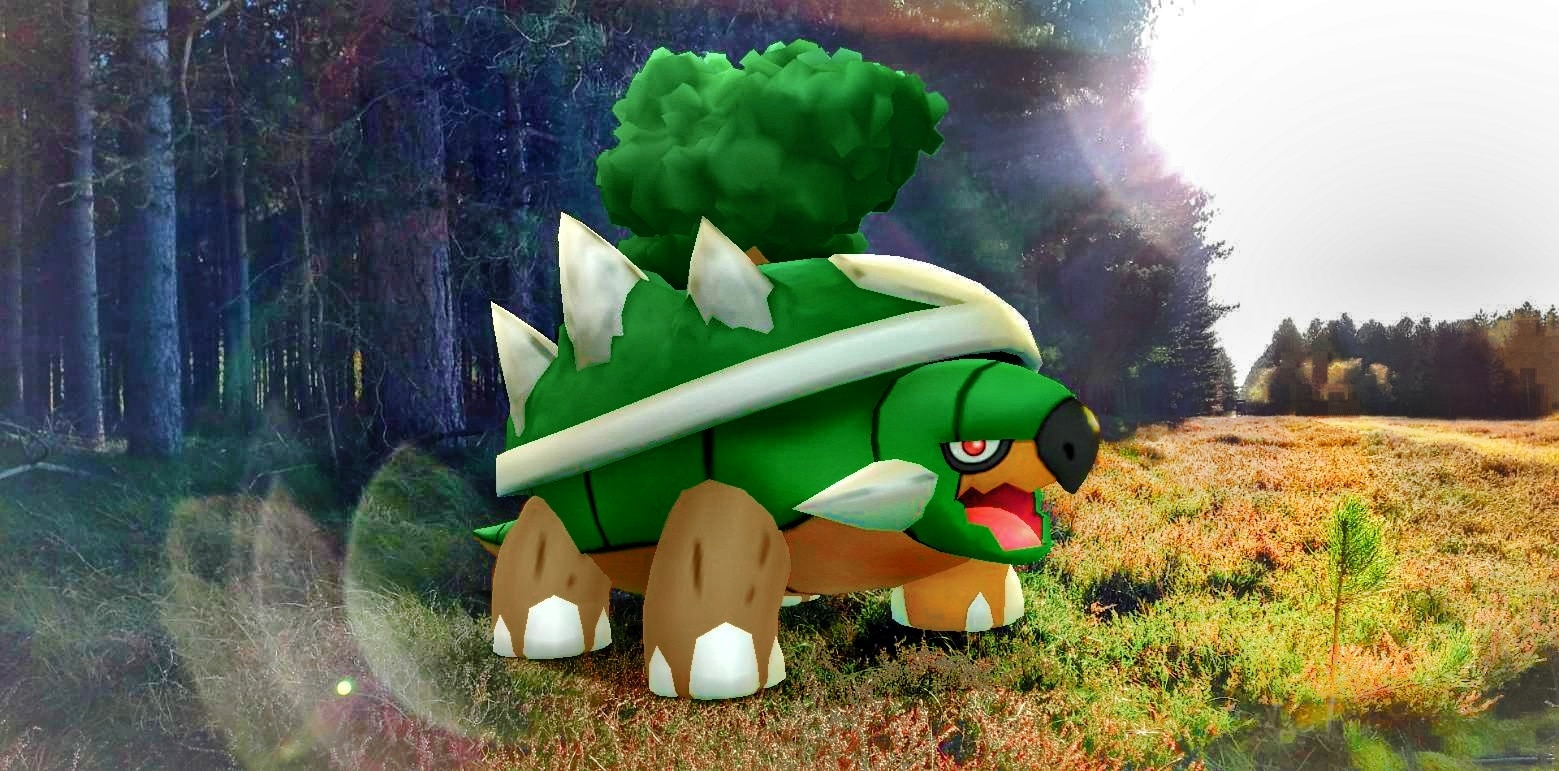 'Tales tell of a great turtle who's back carried the world, a view of this great beast and you understand the legends.'
AR Masters
The below images are taken by our AR Masters.
'Sunny day' by Ash Ketzchup, Belgium.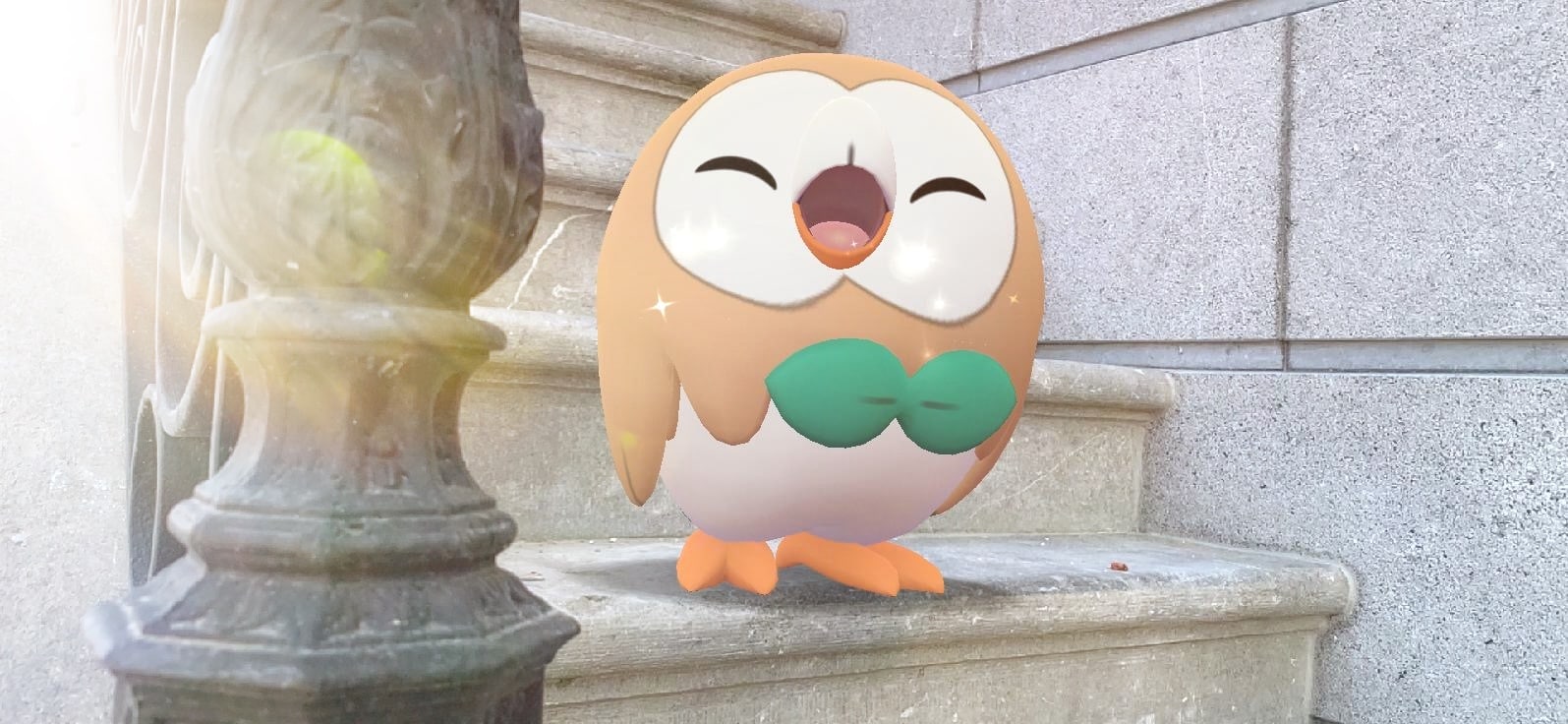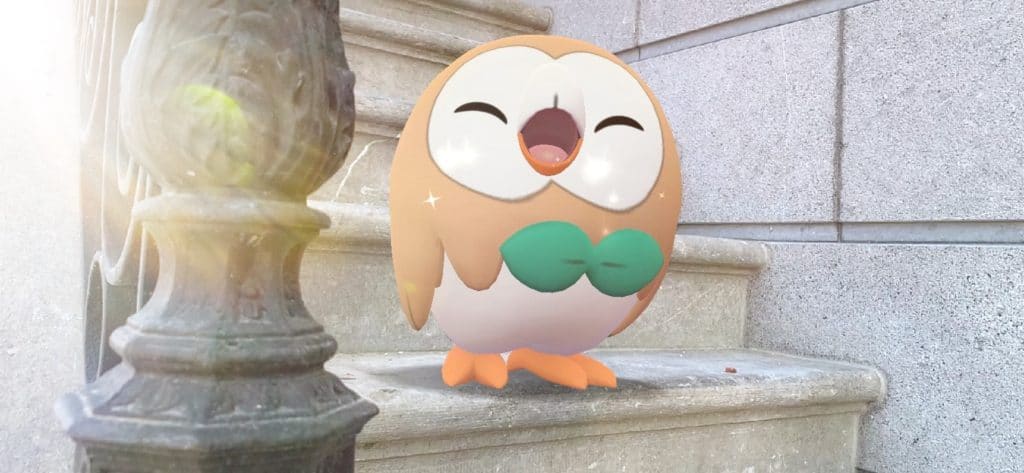 'Rowlet enjoys a sunny day!'
'Magnolia' by kittypokemonsalot, Lincolnshire, UK.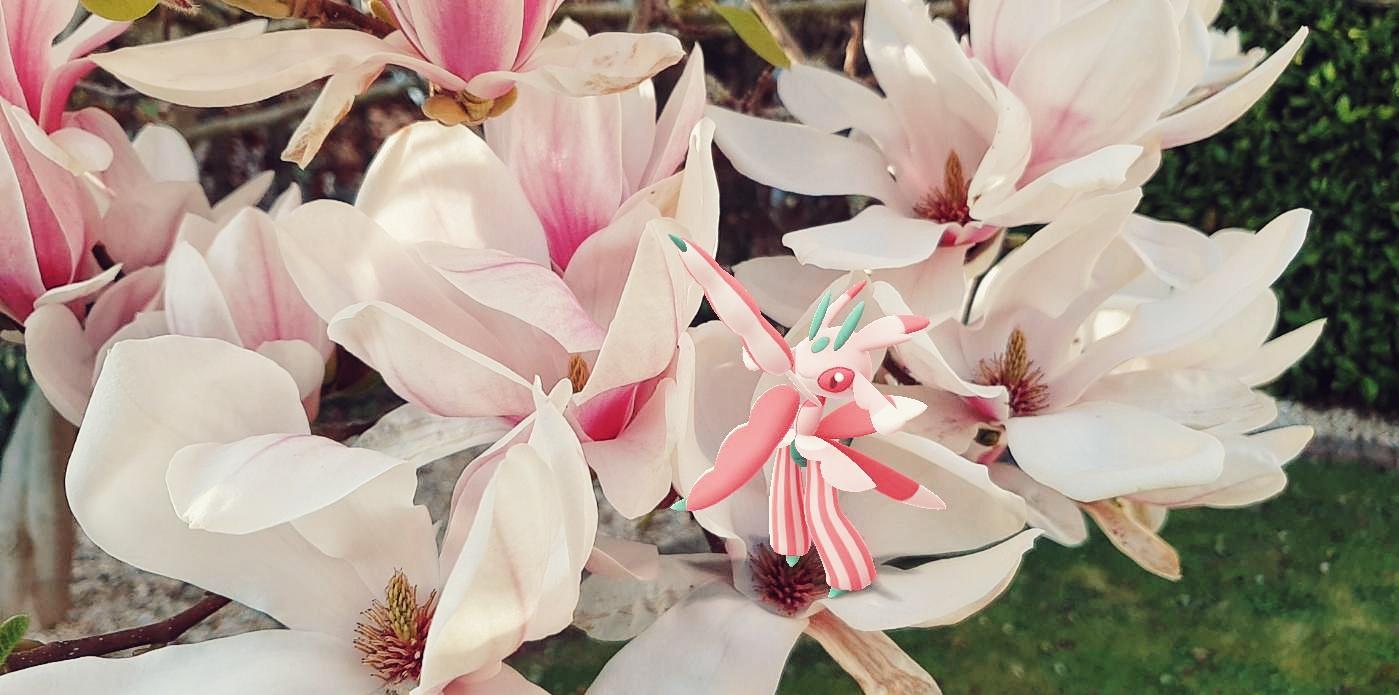 'Lurantis has such a beautiful and unique design. When I saw these magnolia in full bloom I just knew she would look lovely nestled amongst the flowers that matched her so well.'
Next Submission Theme
For our next submission theme, we want to see your best shots of… any Pokémon you want! This month is an open theme, so submit any images of Pokémon you've taken that you love. Submit by 25th May to be considered at the link here. Full rules at the link.