To round out an amazing year of AR showcases, last month I asked the community to submit what they consider to be their favourite photo they took in 2021. I knew there would be some truly incredible work, and I couldn't wait to see!
Unedited Images
The below AR images have not been edited in any way.
'A Sight to Behold' by Feresk, Busay, Cebu, Philippines.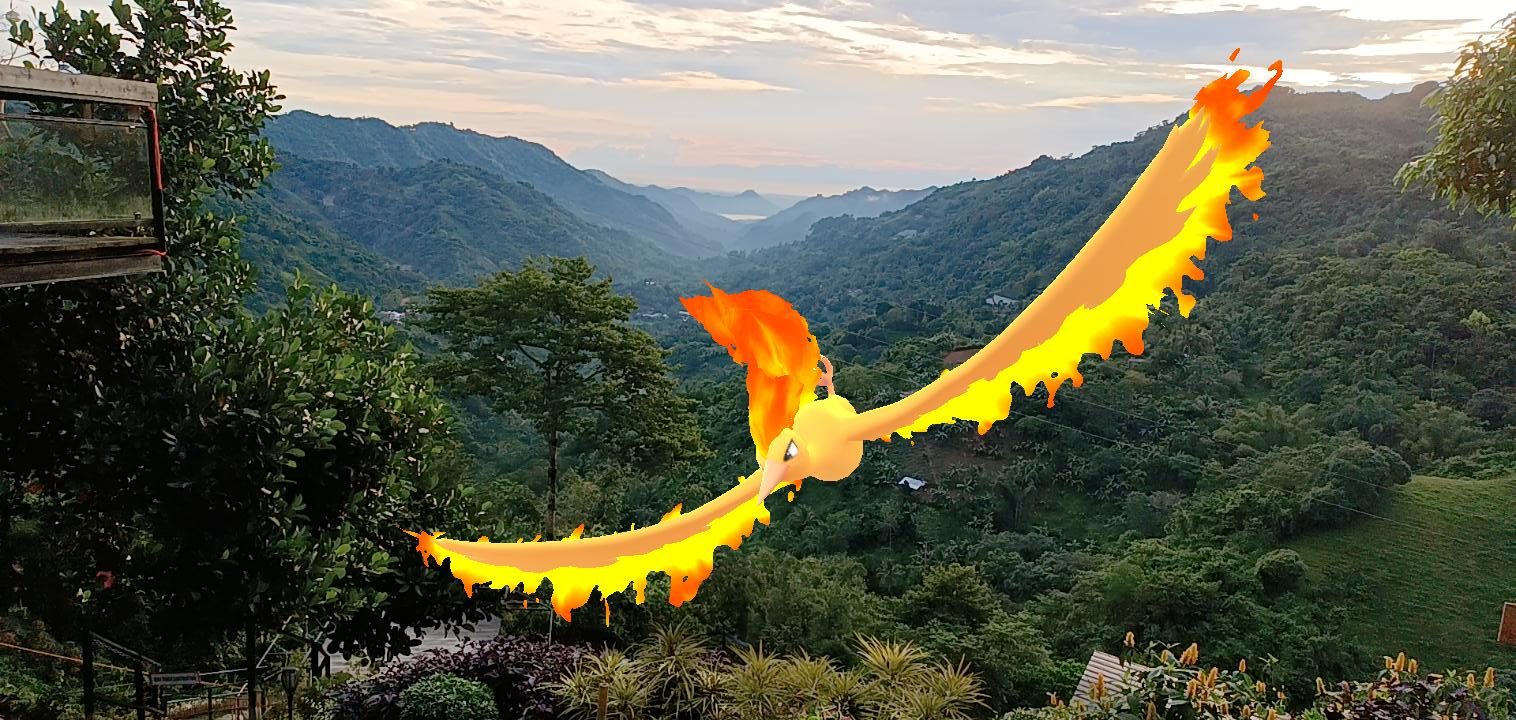 'I was feeling down on the first of October, then out of nowhere, my friend kidnapped me, drove us an hour away to a coffee shop in the mountains with this view and I took this picture. Not only is it one of my favorite shots this year, but it's also one of my favorite memories.'
'Lady of the lake' by YubelBuster, Near Wiesbaden, Germany.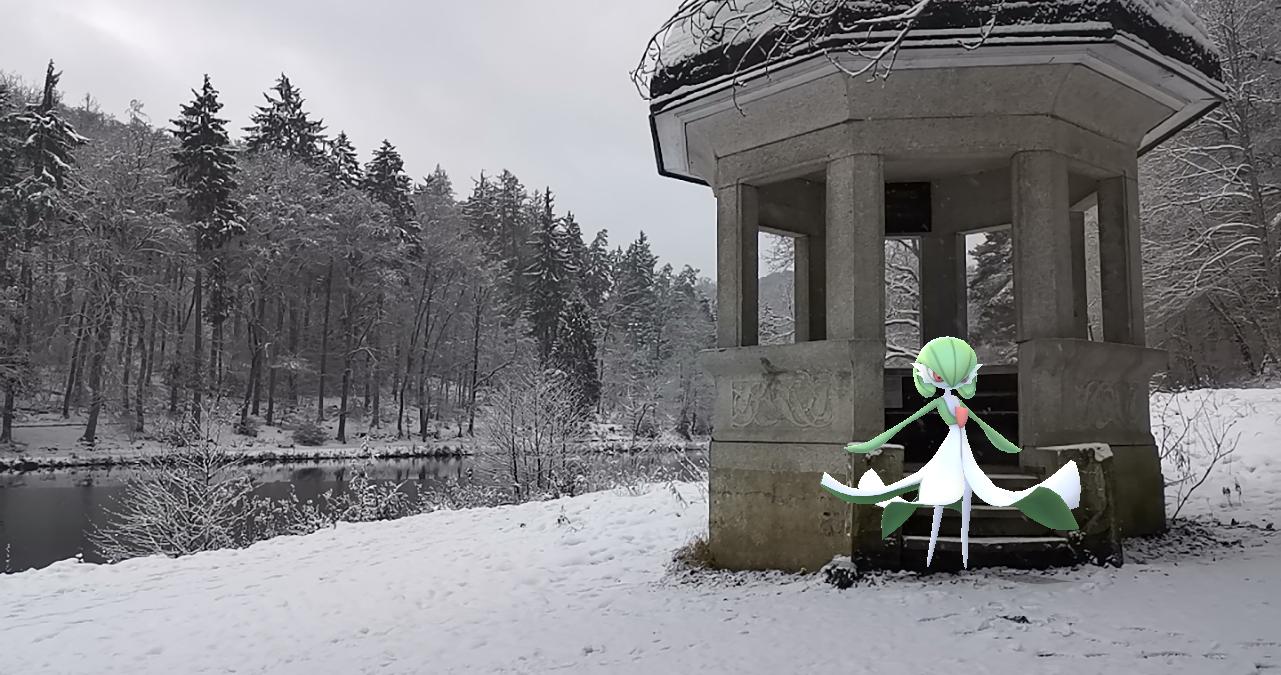 'Captured on january 2021. Gardevoir protects her lake from any danger.'
'Shonan's sea is beautiful at sunset.' by u501, 藤沢市,神奈川県,日本.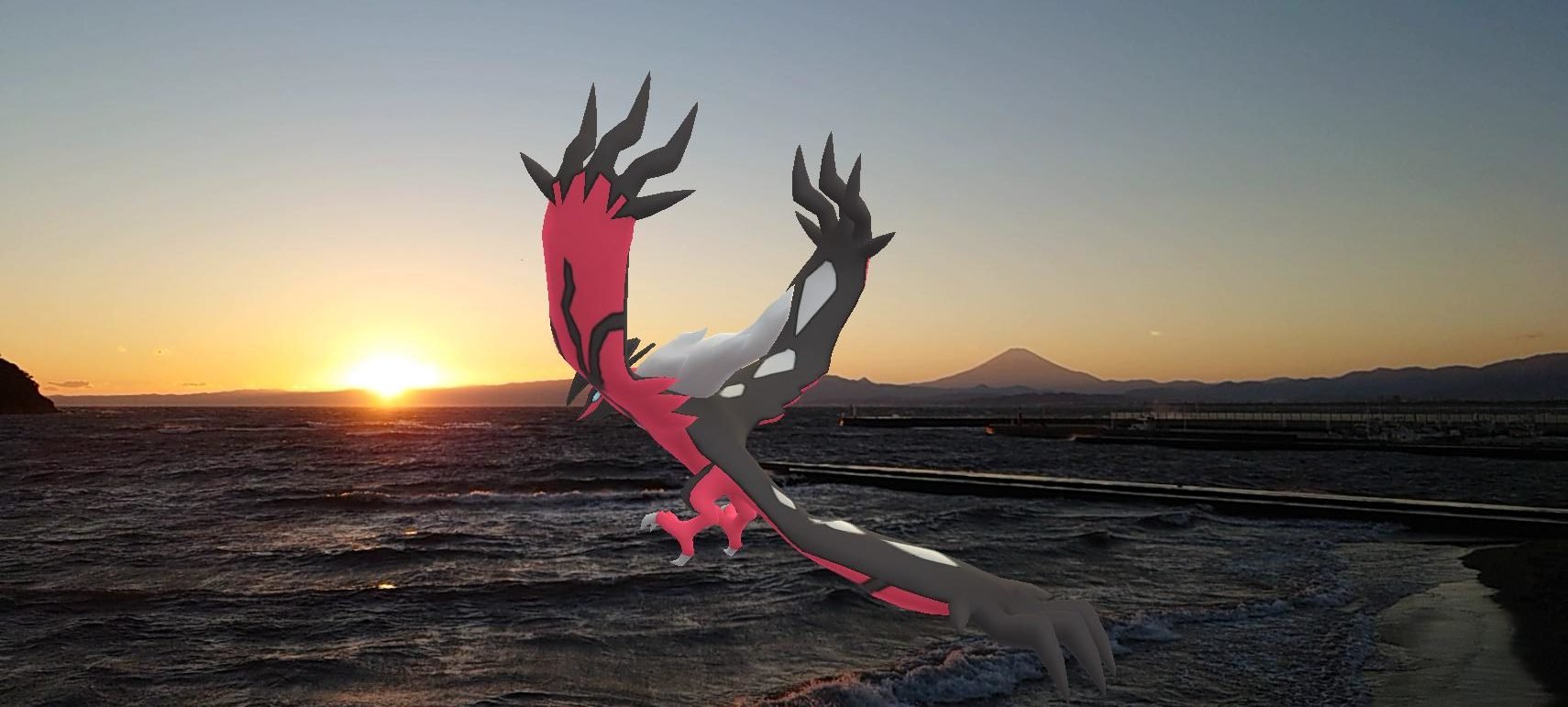 '荒波の海岸沿いを富士山と夕日を背景に翔ぶ。壮大な自然の中を生きている姿です。'
'Tentacruel at Beach' by Adikar123, Andhra Pradesh, India.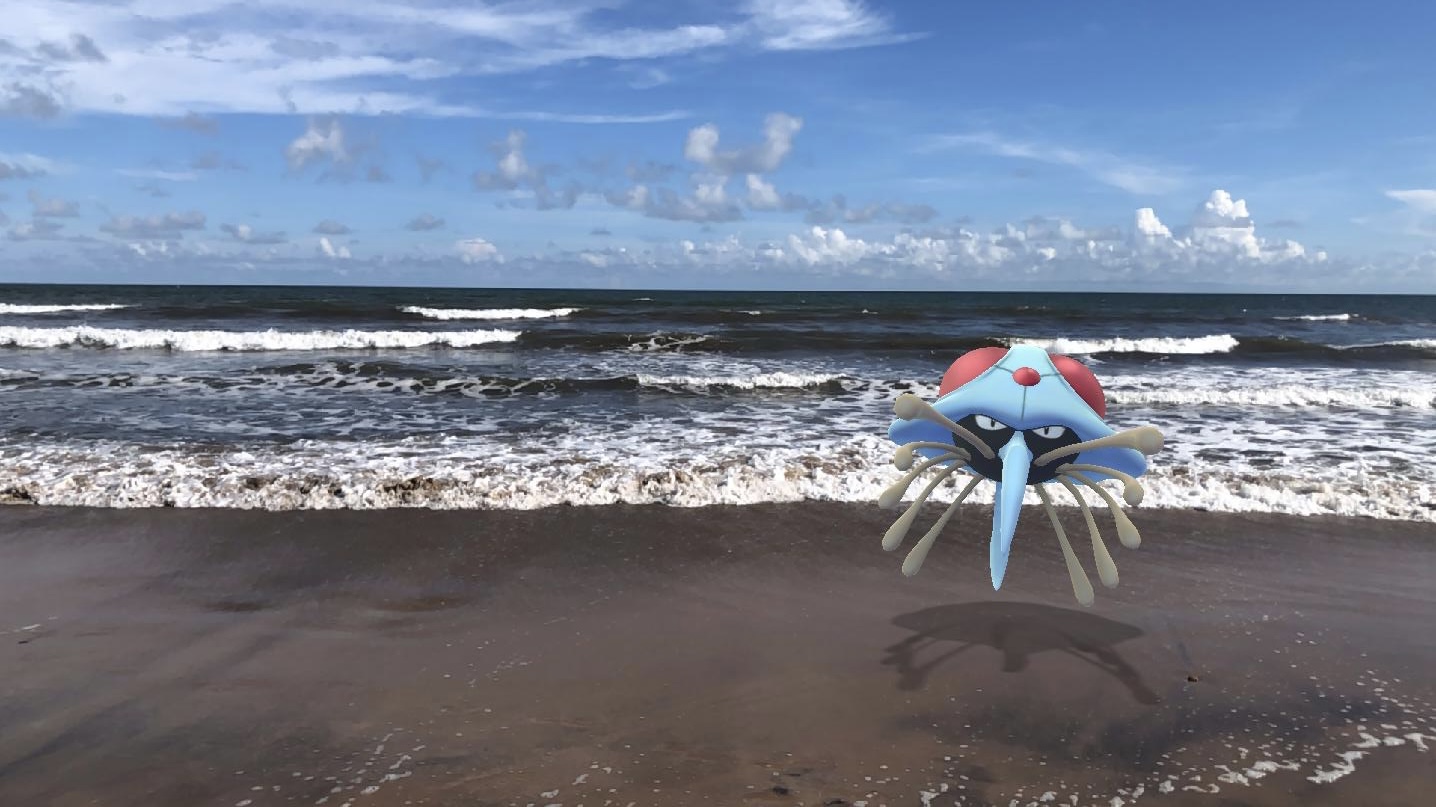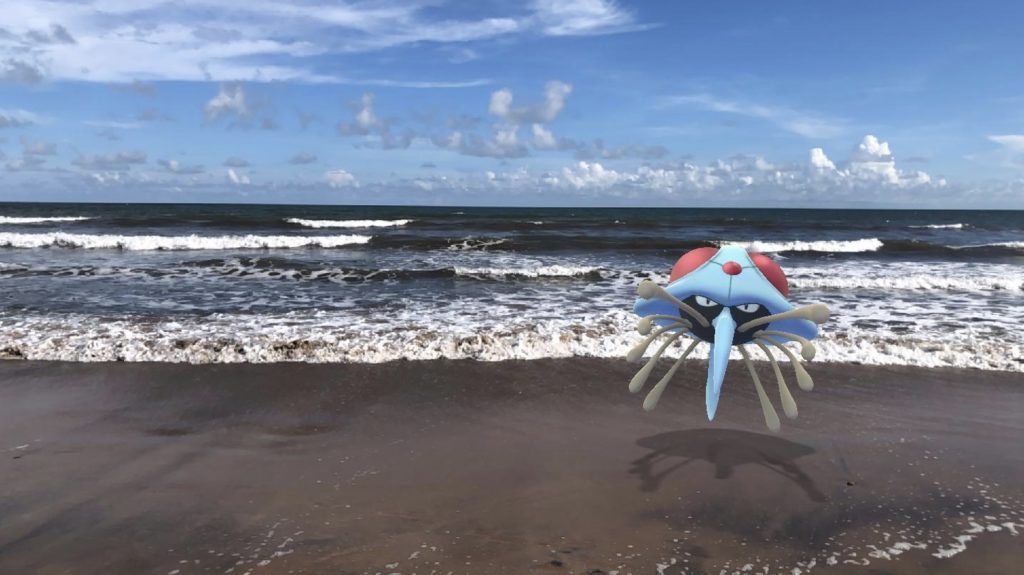 'Tentacruel having a Funtime at the beach when it's trainer released it from the pokeball.'
'Flying Pikachu' by Pgobra, Santiago, Nuevo León, México.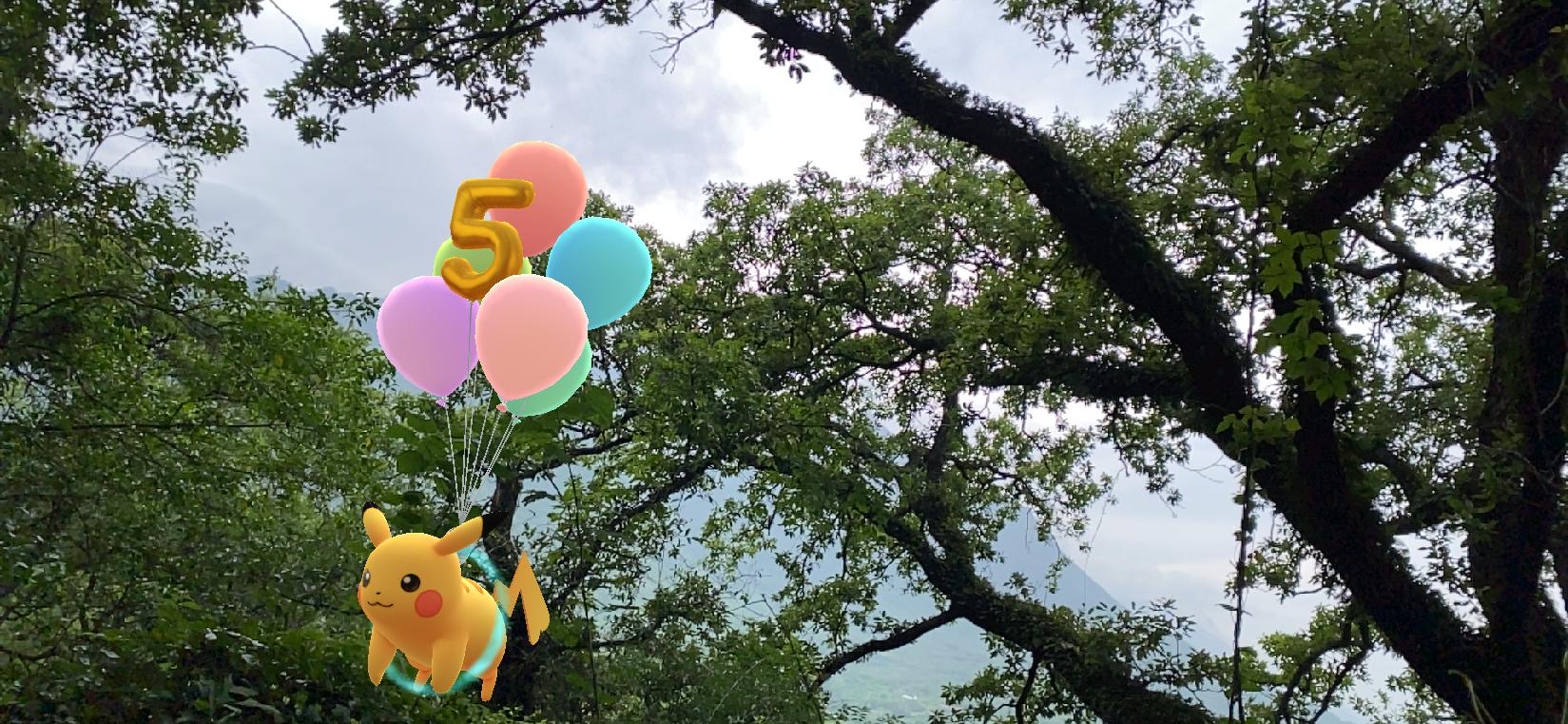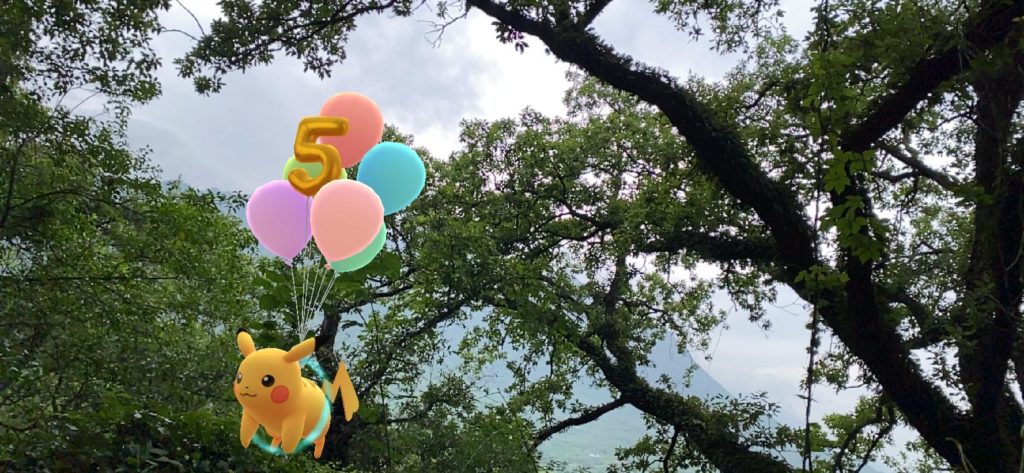 'Went for a little hike with this beauty Flying Pikachu with the 5-shapred balloons, and it loves the trees ˭̡̞(◞⁎˃ᆺ˂)◞₎₎=͟͟͞͞˳˚॰°ₒ৹๐'
By mina555, Tokyo Skytree, Tokyo, Japan.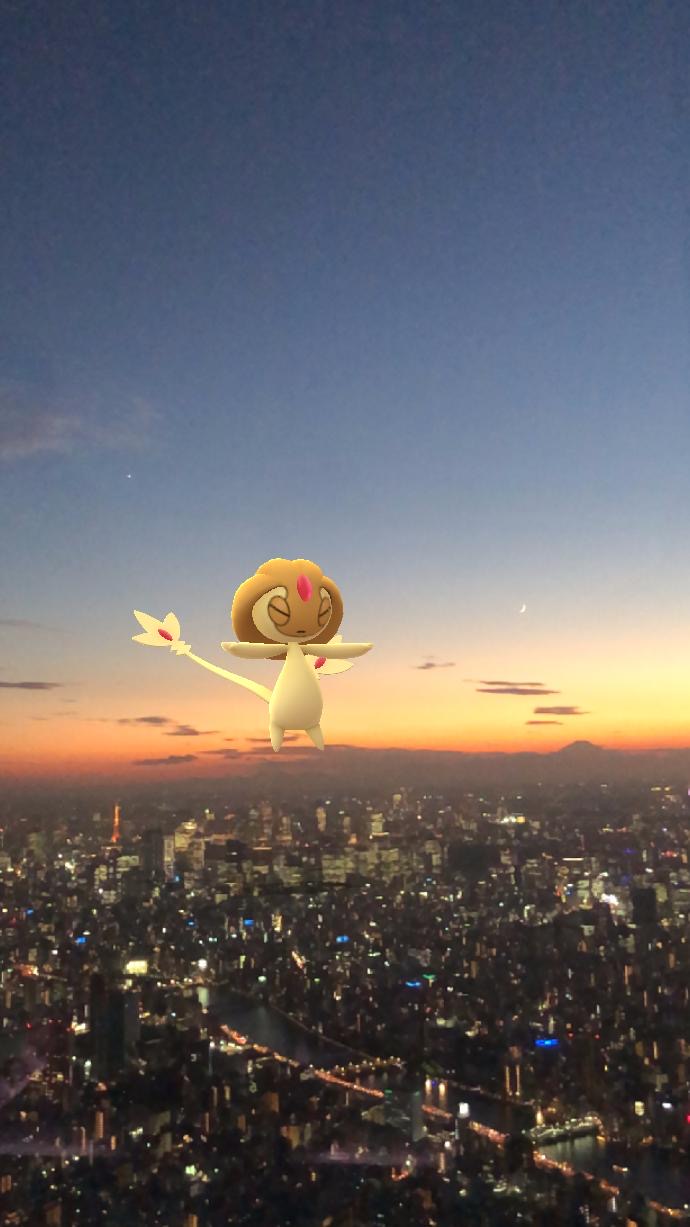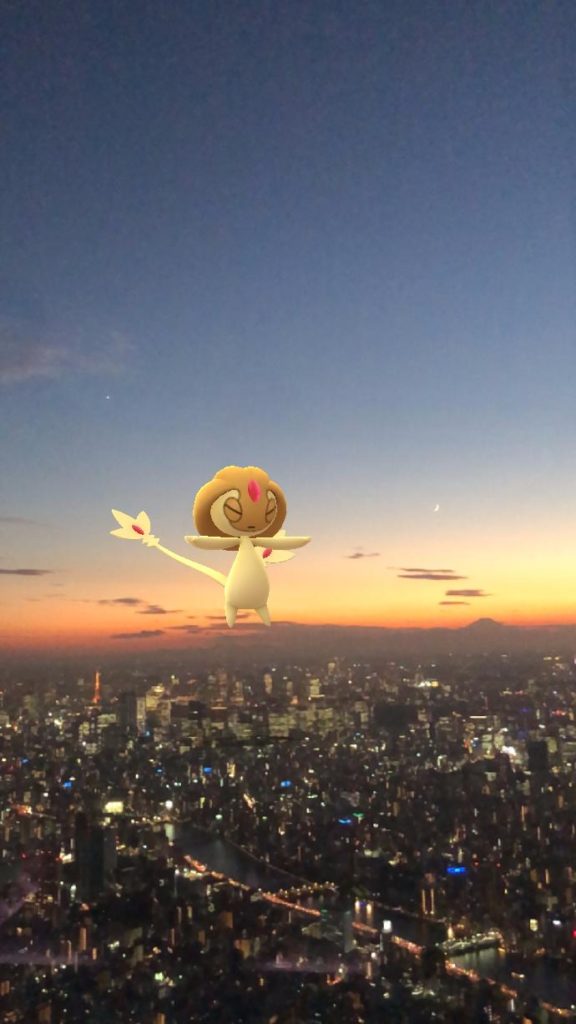 'The crescent moon and Uxie in the twilight sky. It was celestial.'
'A Goomy amongst the bluebells.' by Pokemon_nature_snaps, UK.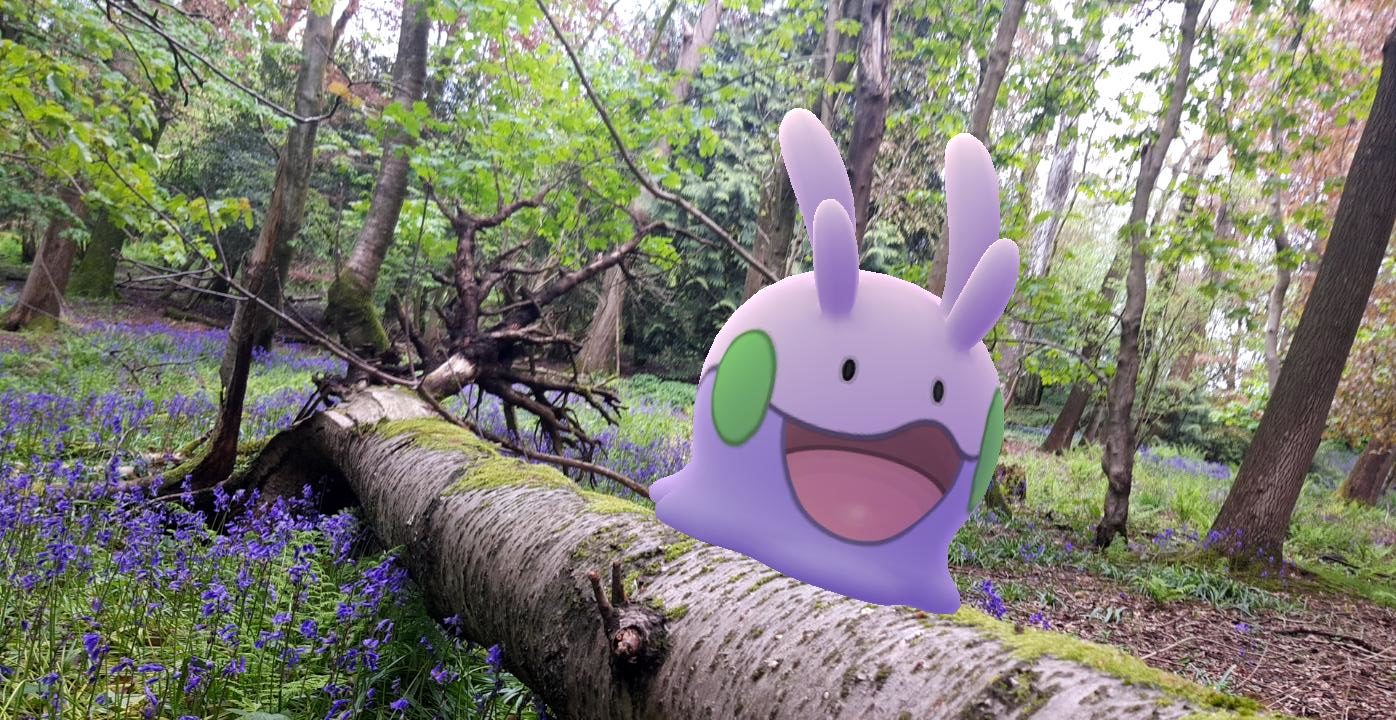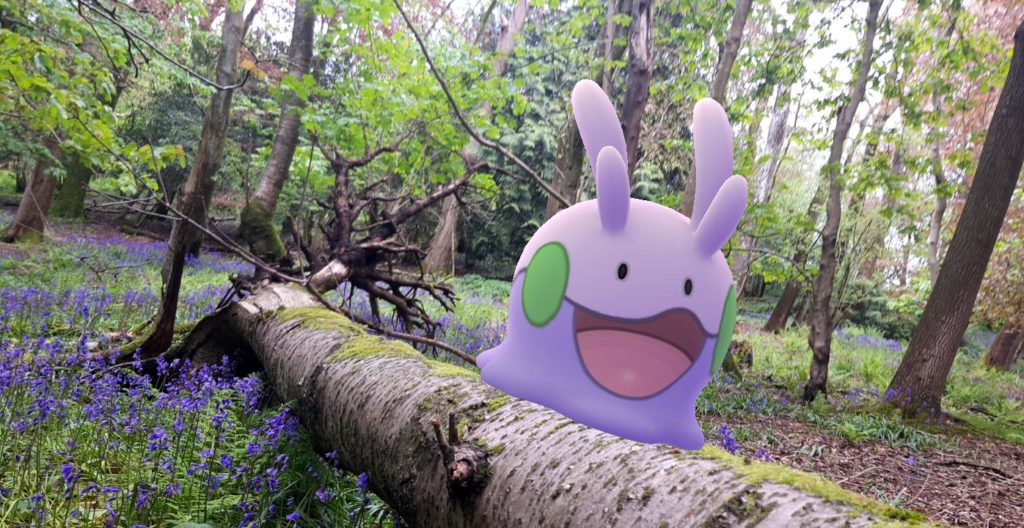 'Goomy awoke from its tree stump home and began its long journey to find its breakfast. Breakfast was only on the other side of the tree bridge but Goomy was so unbelievably slow that it took all day to find its first meal. After chomping down on some delicious berries, Goomy realized that night had already fallen and the time for lunch and dinner had passed too! So Goomy sunk into itself and fell asleep amidst berry juice and seeds, waiting for morning to come again.'
'Celebi' by CharlieNebulus, Funchal, Madeira, Portugal.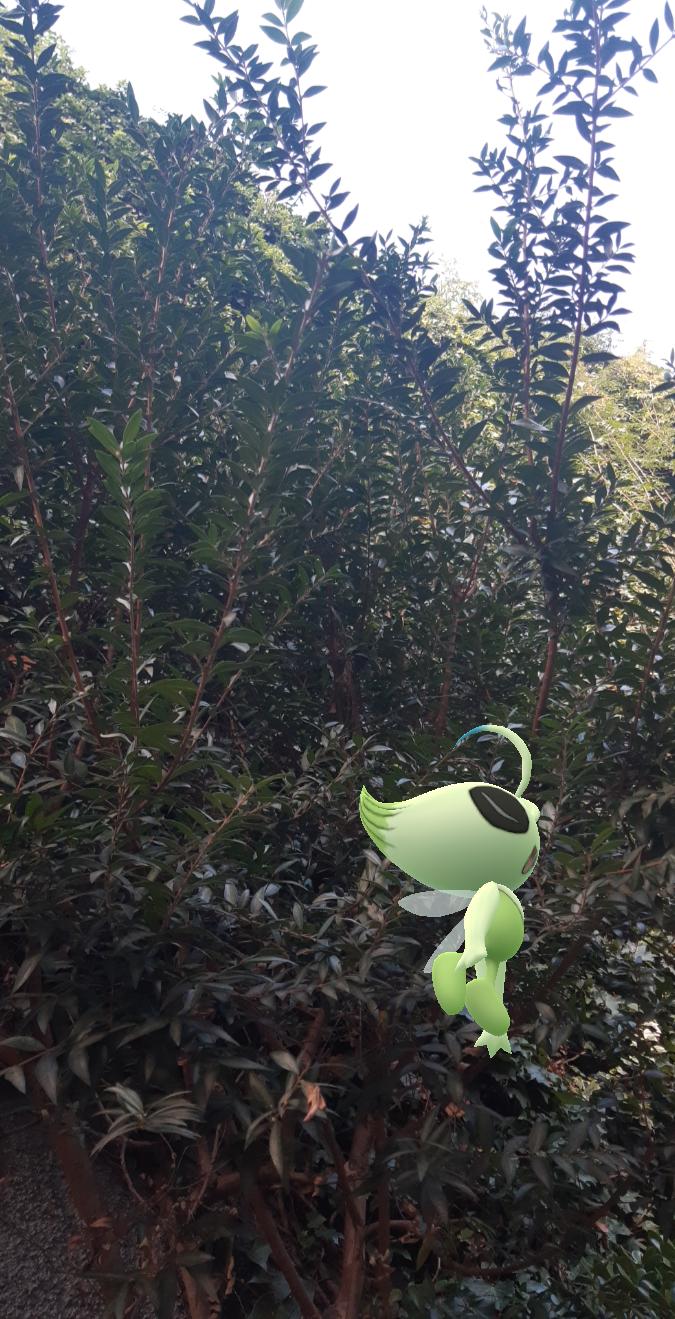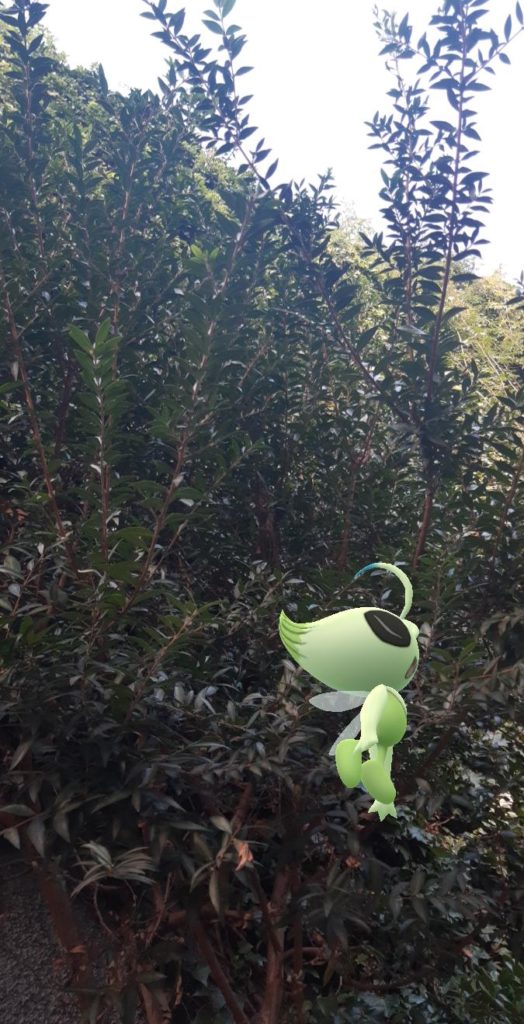 'This Celebi is happy and sing for the leaves.'
'Fox god' by SPSx22, London.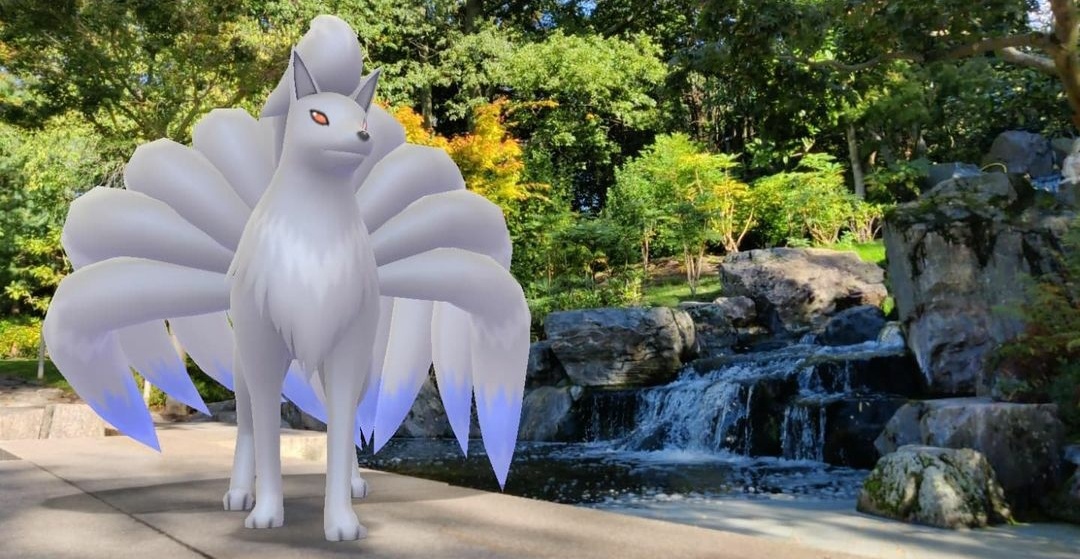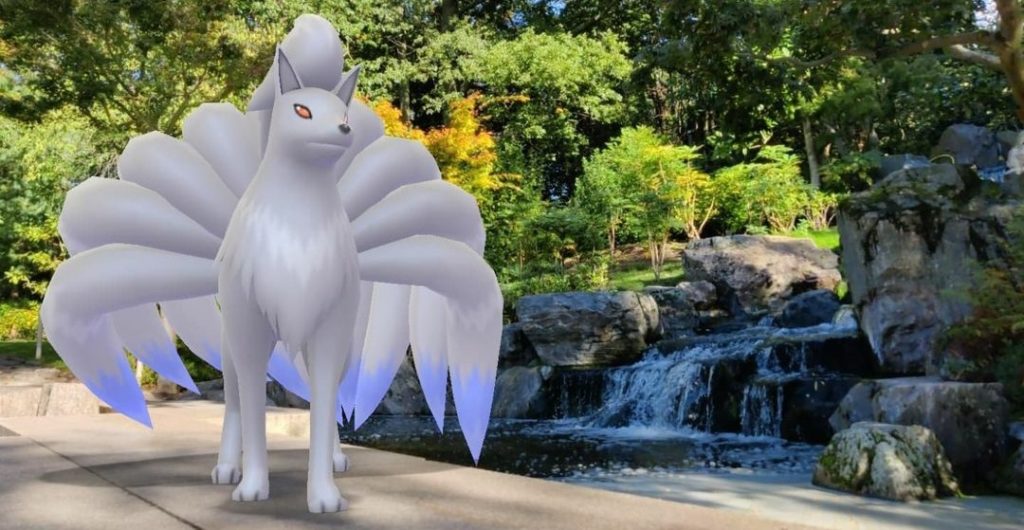 'A little slice of Japan in London, at the time of the photo it was a Vulpix nest, and the opportunity to photograph a shiny Ninetales was too good to pass on!!'
'Coastal Encounter' by Senescallo, Salcombe, England.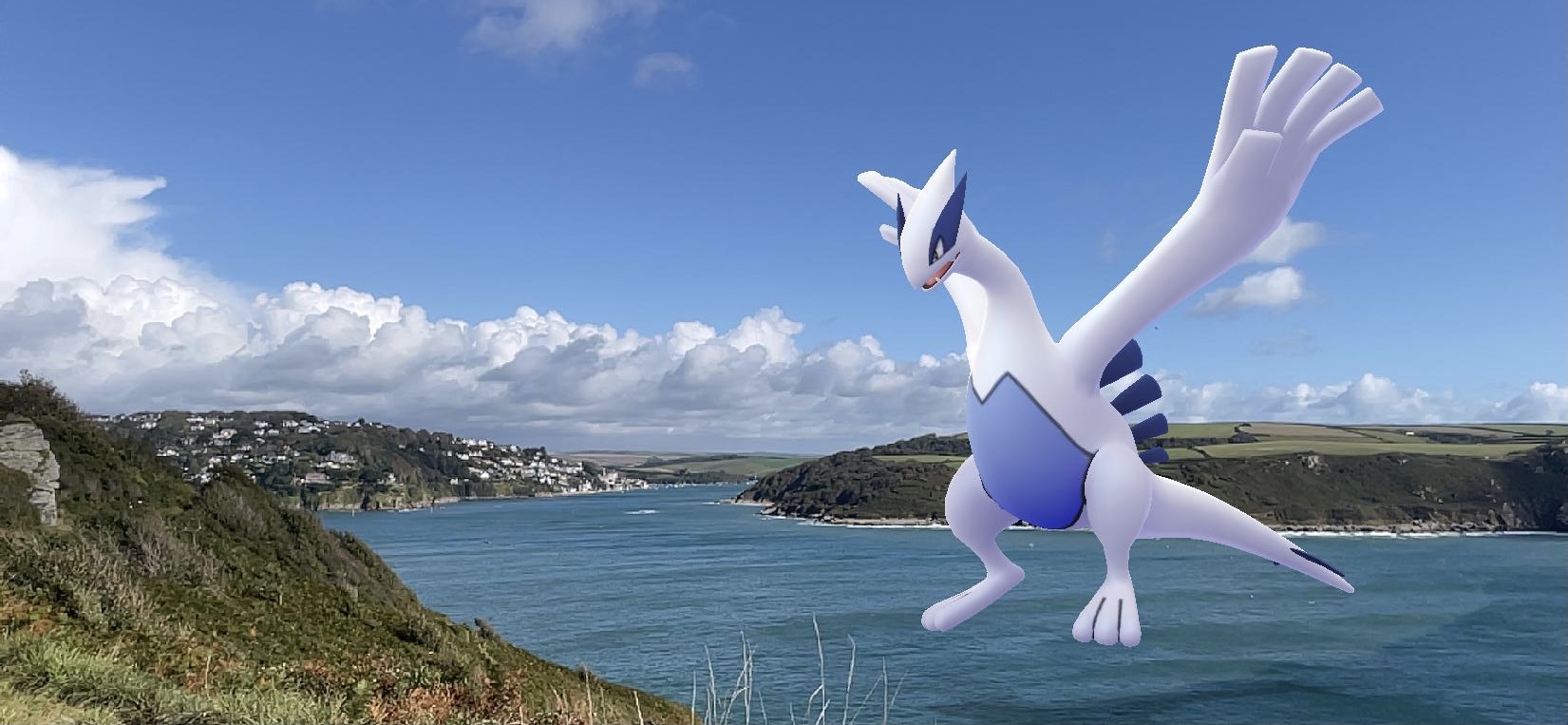 'Walking with my other half across the hills of the Devonshire coast, we sat for a quick break and to take photos of the amazing view. Would've been rude not to take an AR shot of the Guardian of the Sea!'
'New encounter' by nana15AR, Hiroshima City, Japan.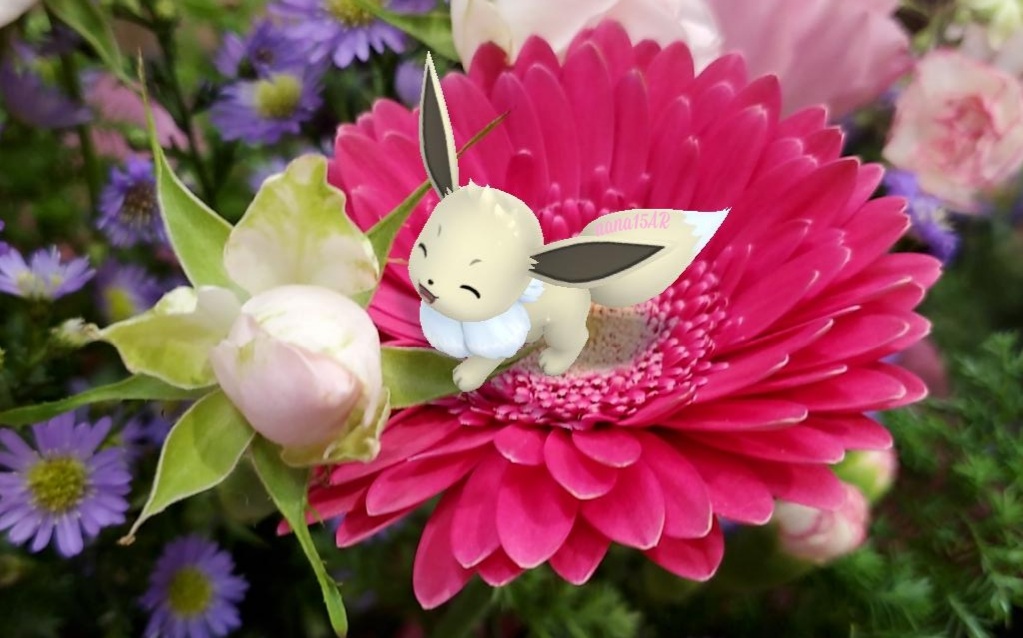 '"When can I meet you?"
Eevee's gentle smile looks forward to seeing her and speaks to her.'
'Mew on the top of Europe' by HazelCrocus, Jungfraujoch, Switzerland.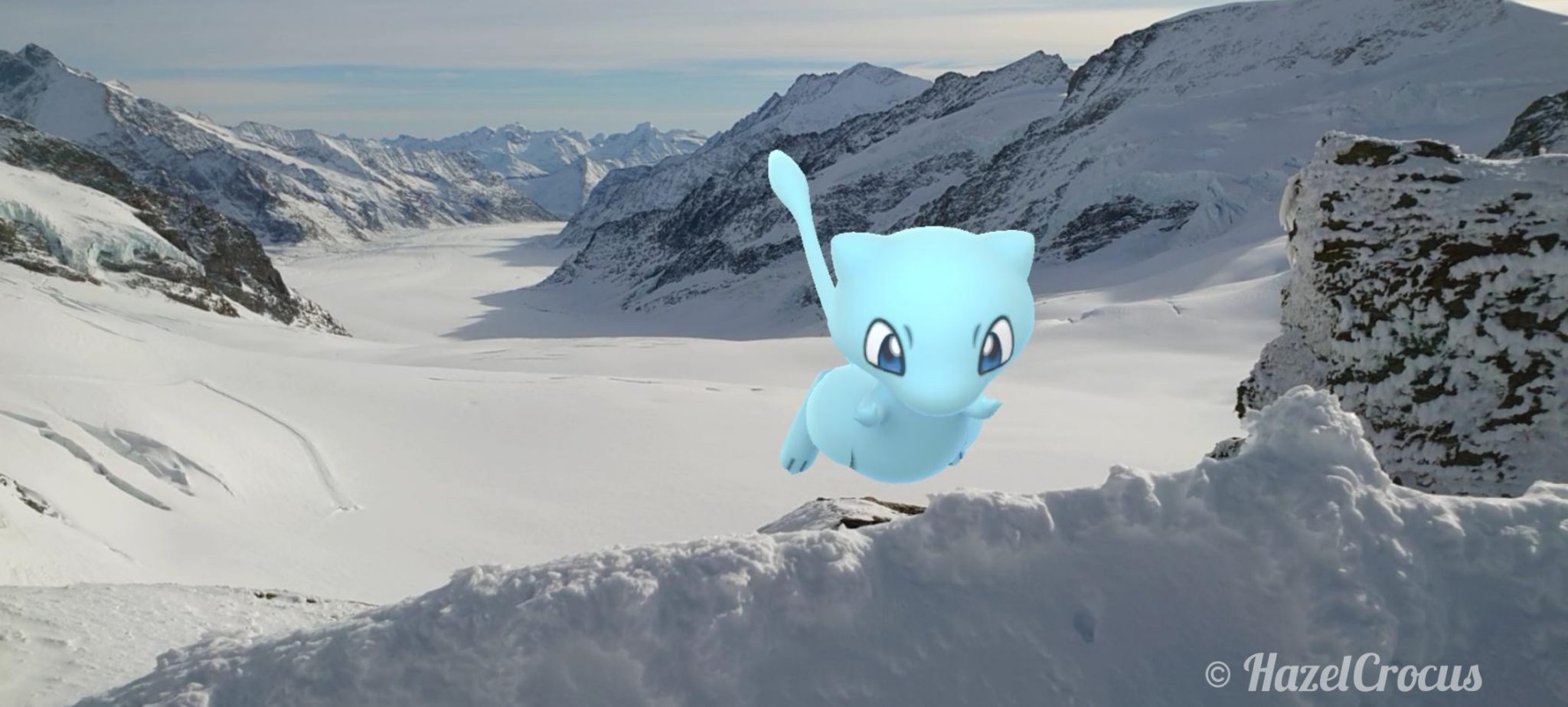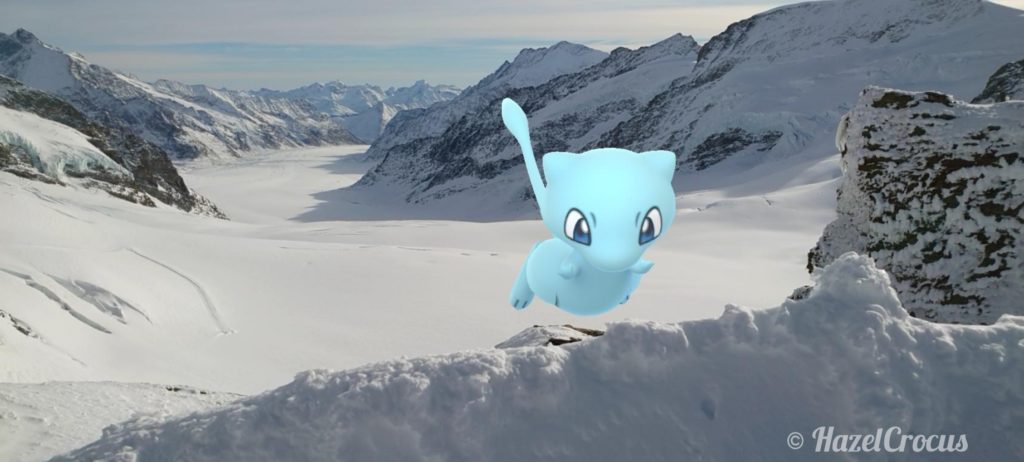 'I had some difficulty choosing my favourite AR photo of 2021. But in the end I settled for this photo of Mew on a very special location. As this is where I caught this beauty, on a height of 3475 meters above sea-level, at Jungfraujoch in the Swiss Alps, it's also known as the Top of Europe. It is definitely the most beautiful and special place I have been this year. And those memories make this photo for me my favourite photo of this year. '
'Blue Gujju Ninja' by pokehunter79, Riverfront Flower Park, Ahmedabad, Gujarat, India.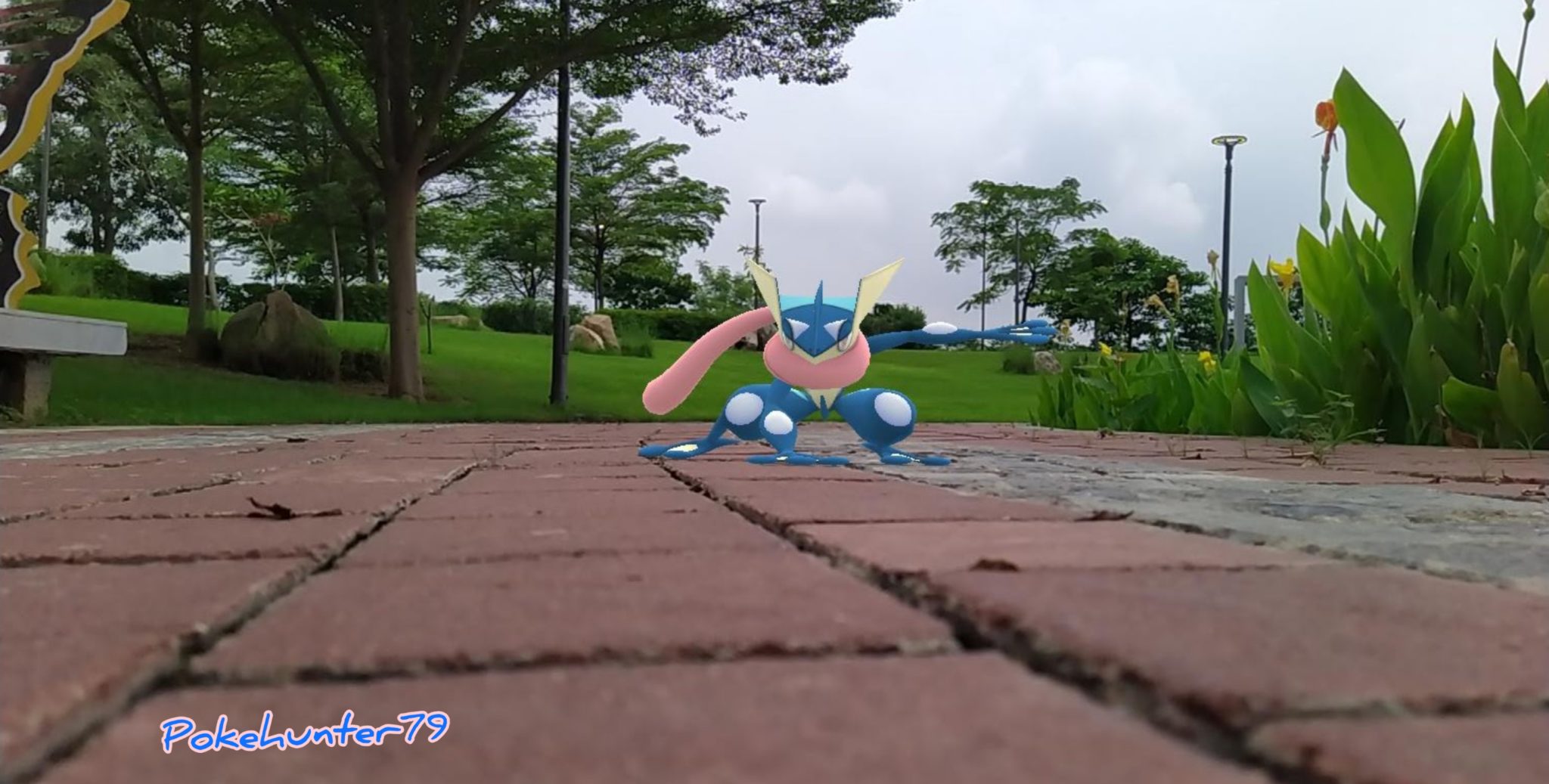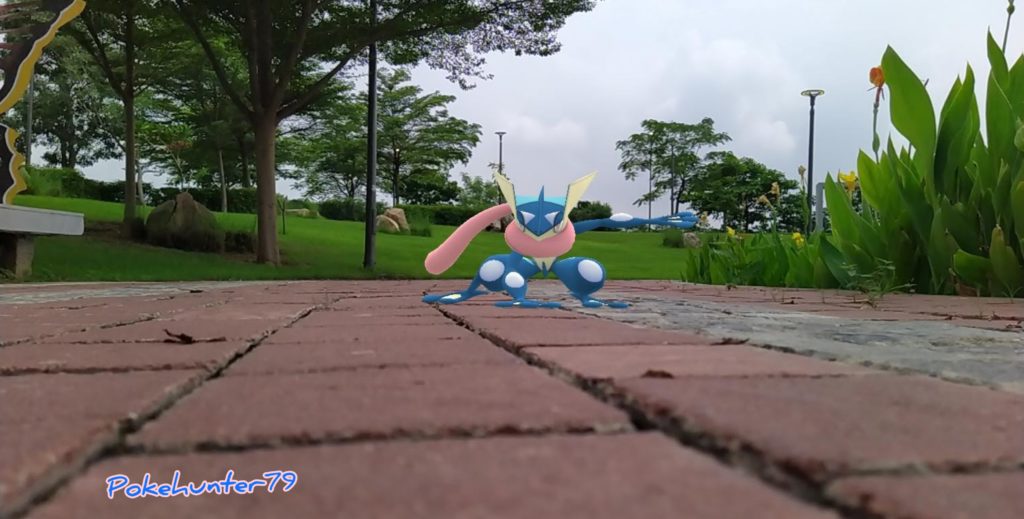 'I felt sleepy after my lunch and looking for a place to rest in the park. All of sudden this blue Ninja came and invite me to fight. Should I?'
'What a pair!' by ACE📸, Tokyo, Japan.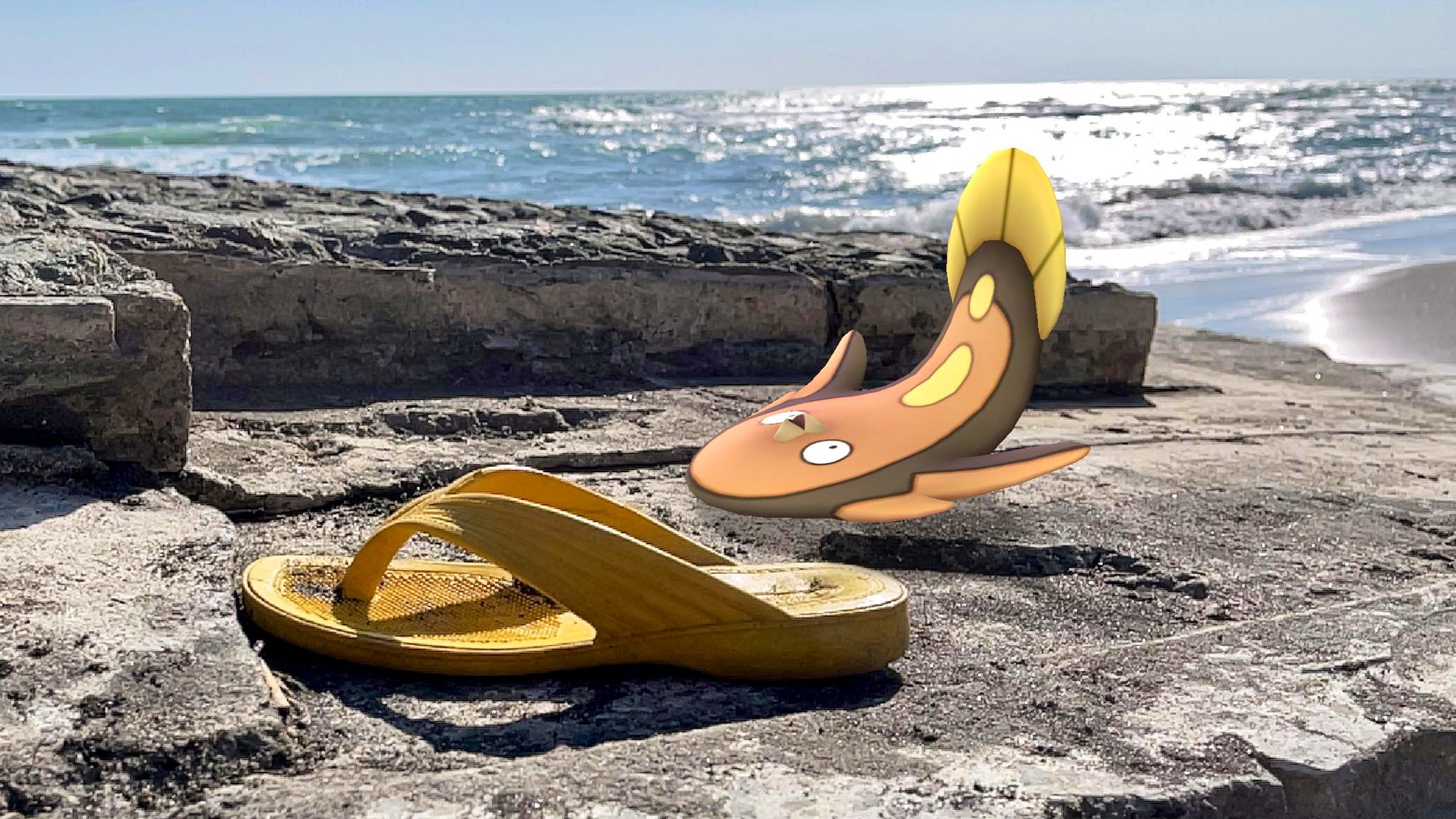 'Still walks with you and me.'
'Never stop being amazed' by Rhanique, The Netherlands.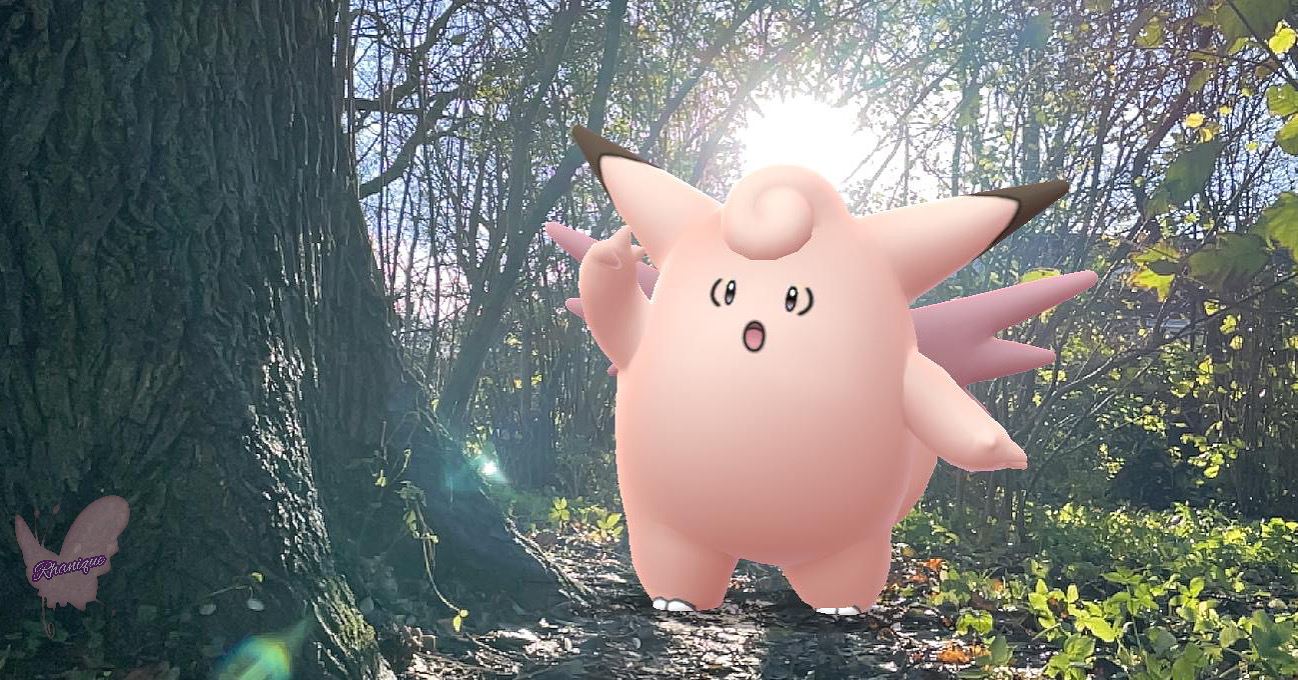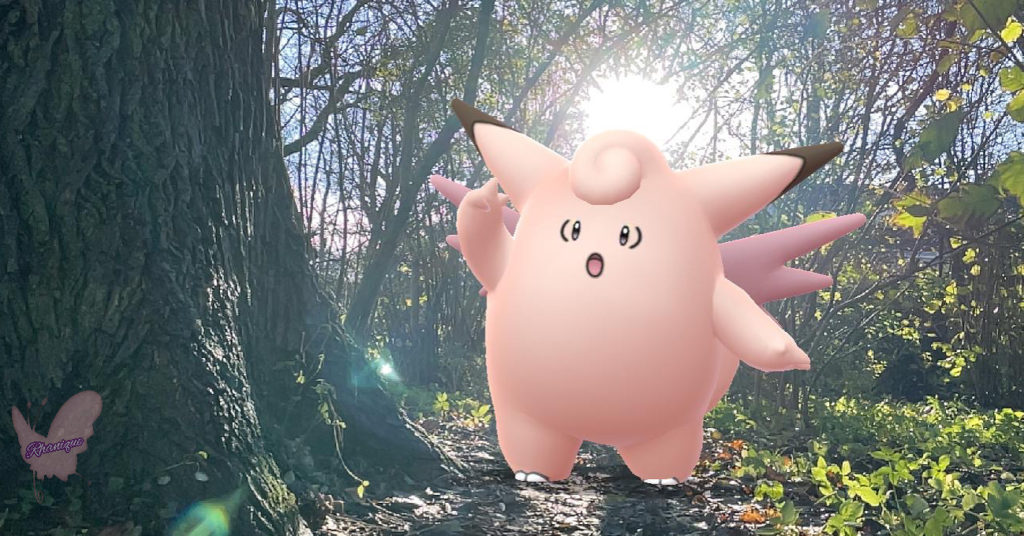 'My Pokémon help me to show how I see the world around me. There are so many wonders to be found; you just have to look. Let yourself be amazed!'
Edited Images
The below AR images have been edited or filtered in some way.
'Morning Yoga' by Lonerider0009, Telangana, Hyderabad, India.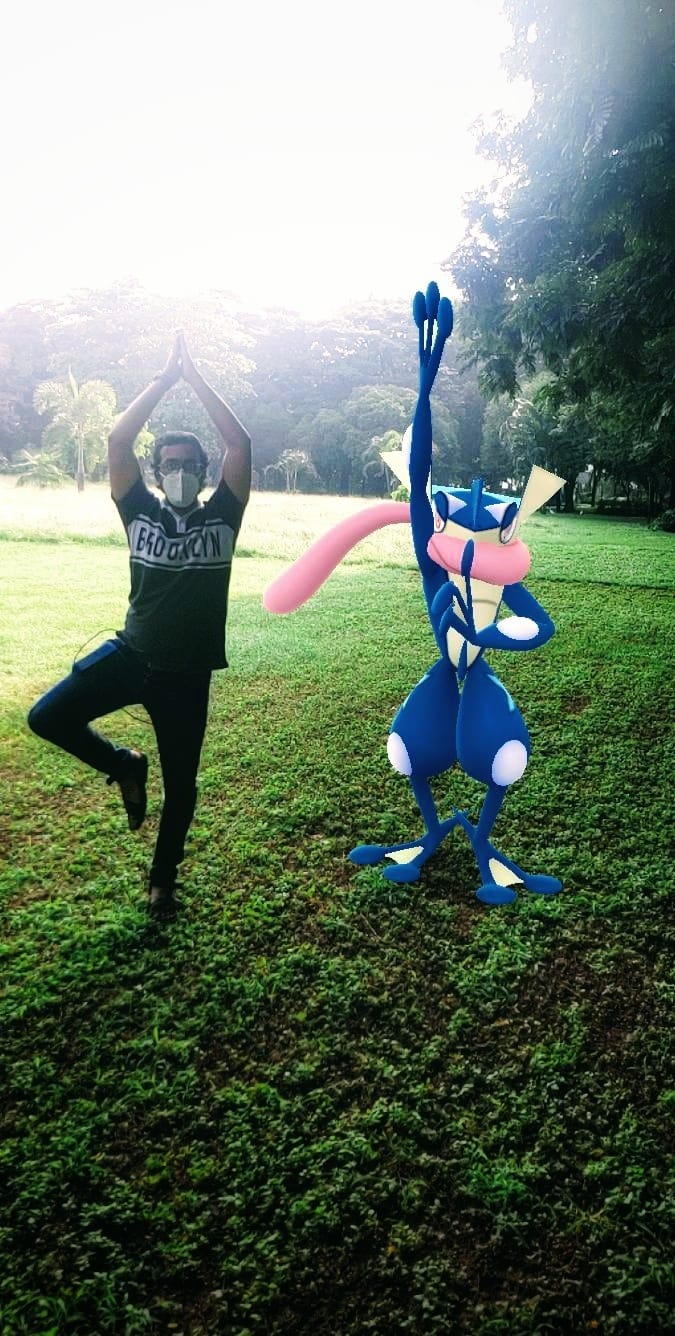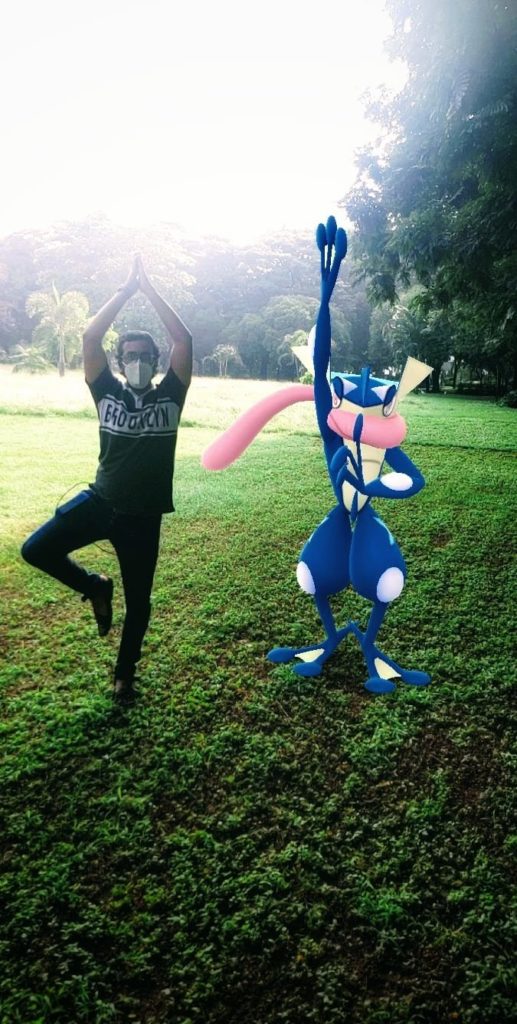 'Yoga and exercise is good for one and all. But having a partner from your favorite game is cherry on the top for motivation to do more yoga and exercise'
'Expecto Patronum' by K4Kishan, Gujarat, India.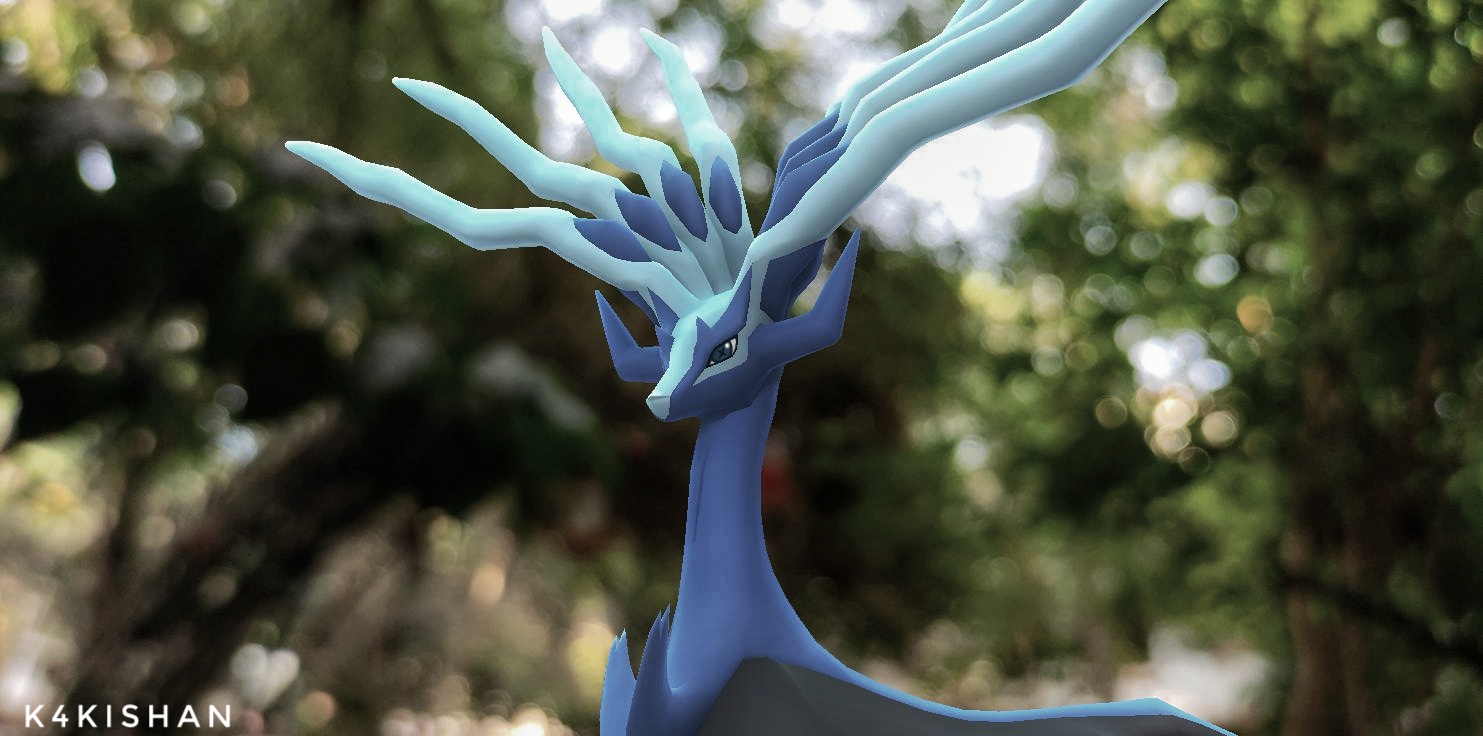 'A projection of all your most positive feelings.'
'Thunderfangs' by tigerinstinct7, CA, Untied States, North America.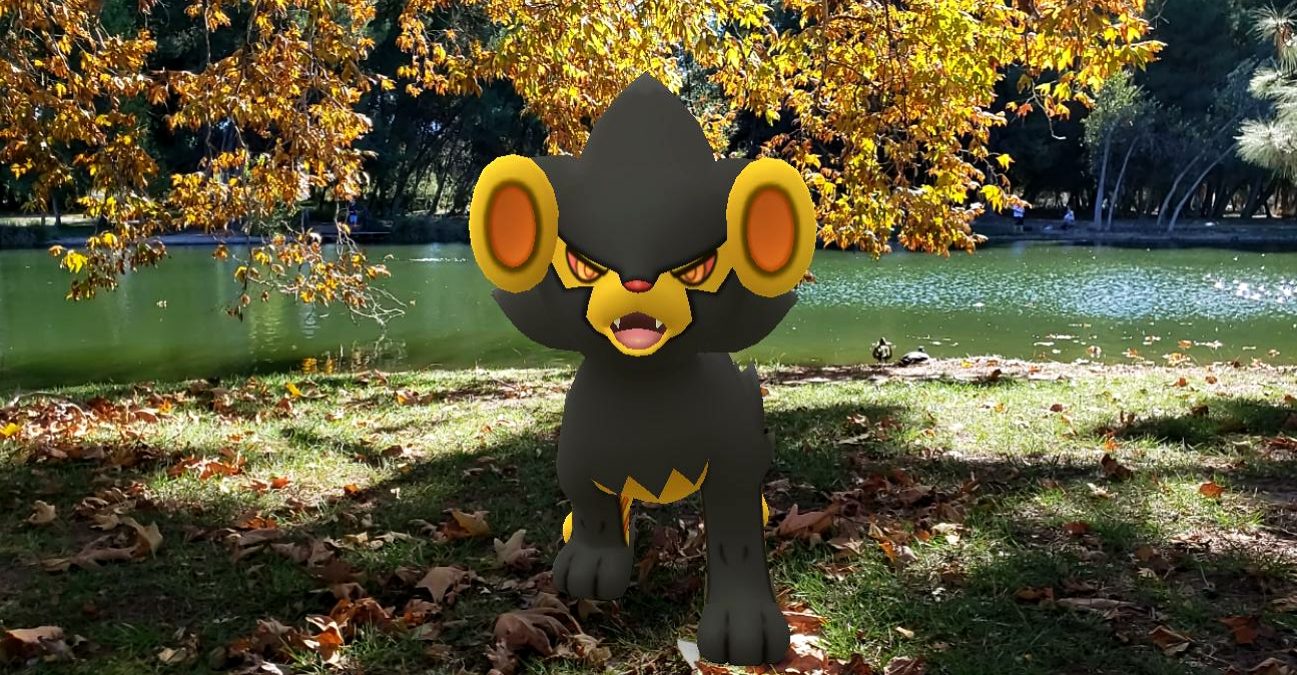 'The Autumn leaves blend in with Luxray's shiny variant. It's special to me because this is my first year using AR+ which allows me to snapshot Pokémon in beautiful scenery like this.'
'Lugia rescued mission' by pokemoninlife, Taiwan, Taichung, Taichung Railway Station.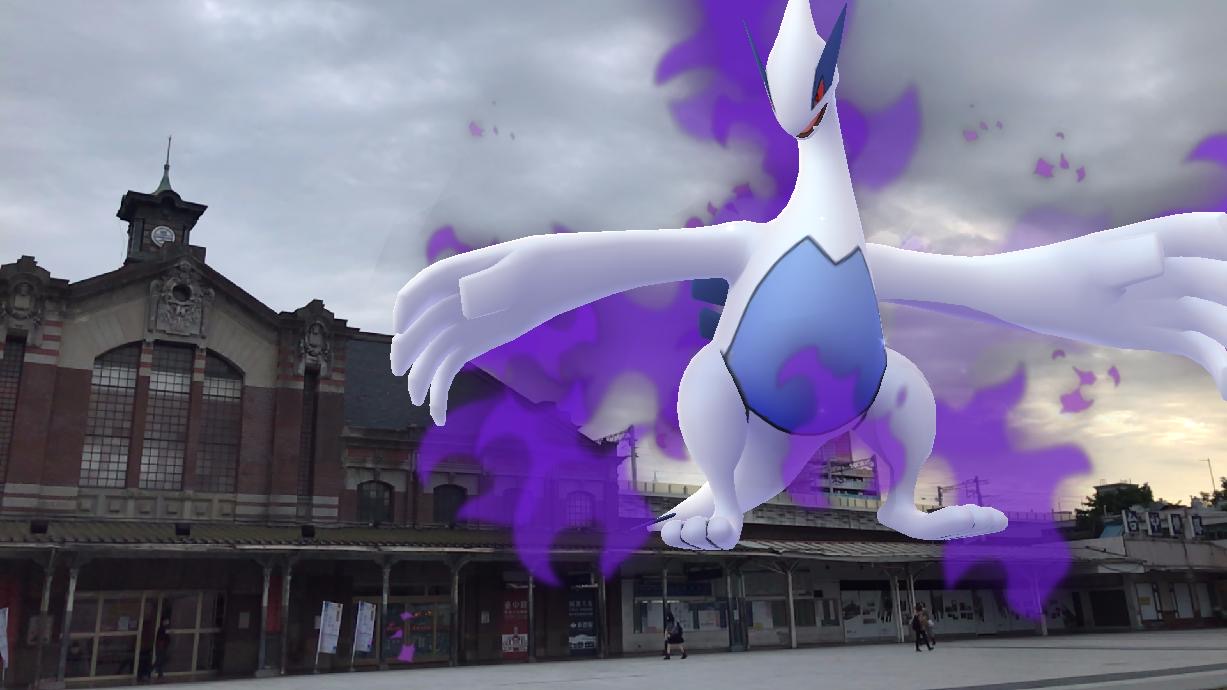 'It's been a while since we met last shadow legendary Pokémon. Finally, we met shadow Lugia in the end. At Taichung Railway Station, as the time changes, we build new station for "Elevated Railway." The old station was preserved, and became Team Rocket's base. Luckily, we defeated Giavonni again and saved shadow Lugia!!!'
'Majin's smile' by ずんだオレ.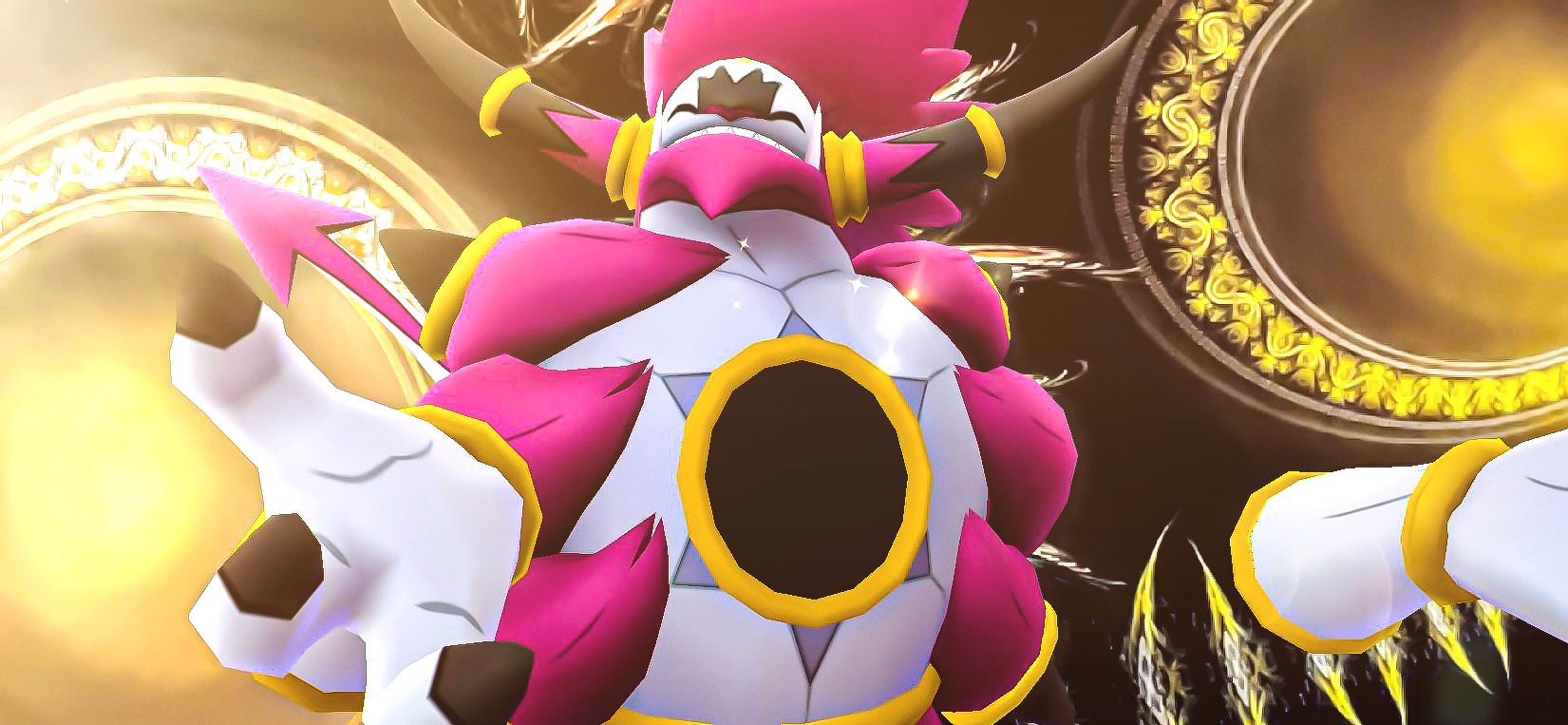 'Hahahahaha'
'A quick snack' by pokephotophred, Denver, CO, USA.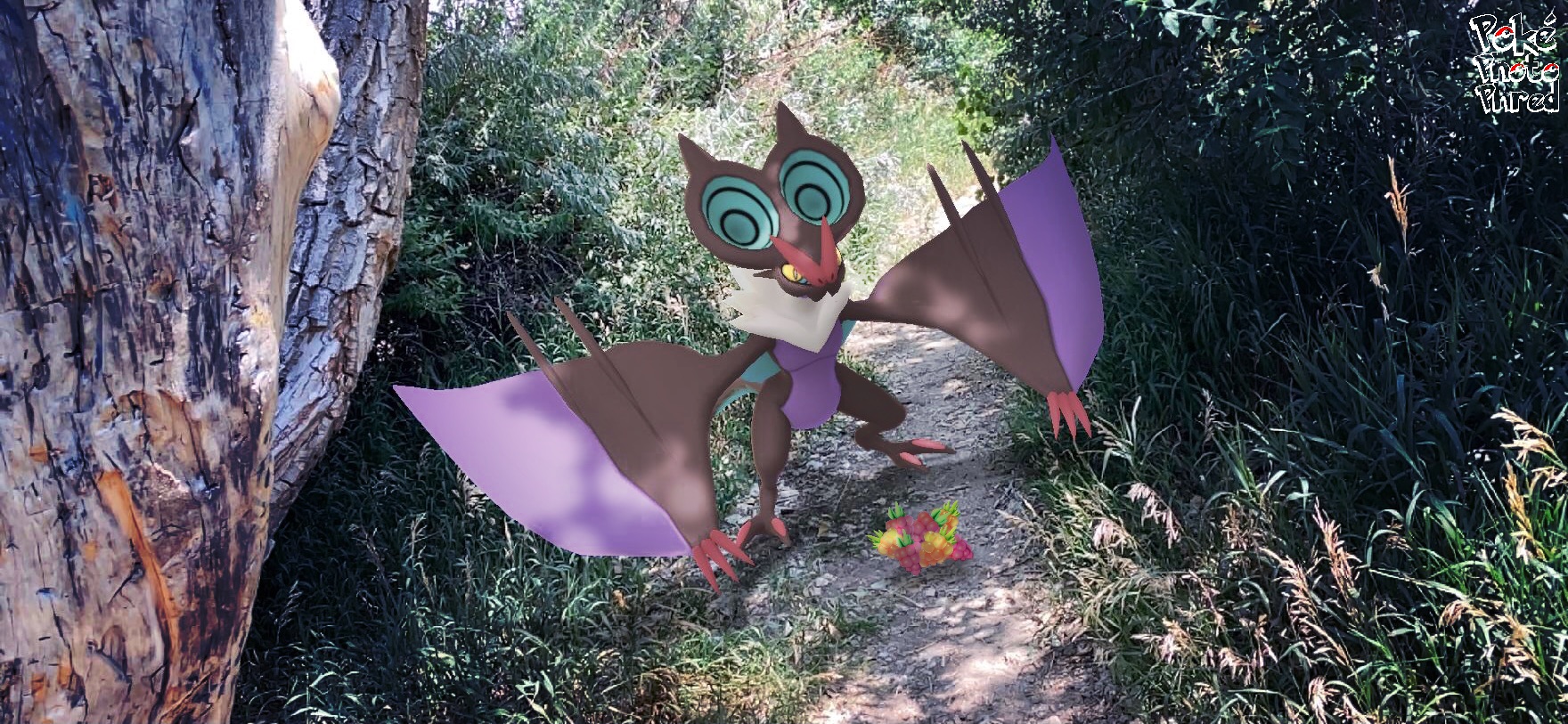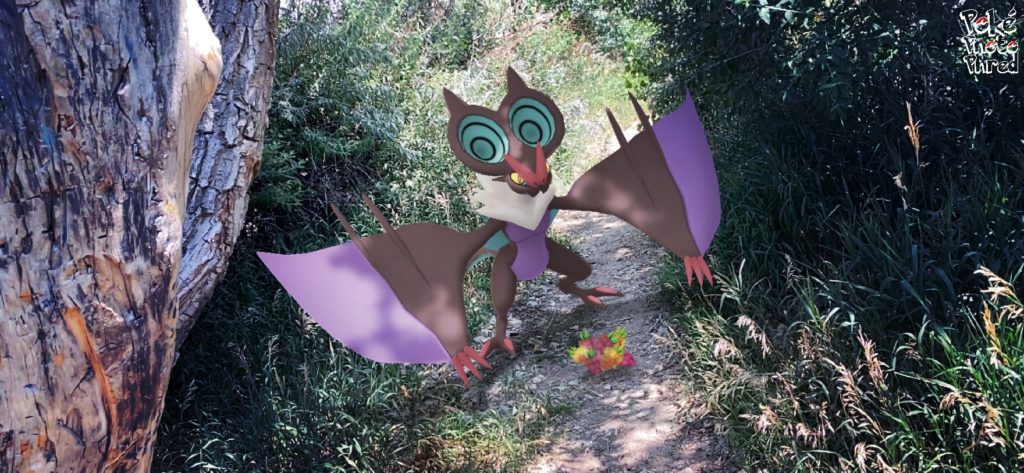 'This guy had been flying overhead for some time; however, I couldn't get a clear shot of him. I decided to set up a little "trap" in order to get a clear snap. Fortunately, I had several berries on me and he eventually took the bait! I was very fortunate to get a photo like this!'
'Dance like nobody is watching' by ElKhan32, Essex, UK.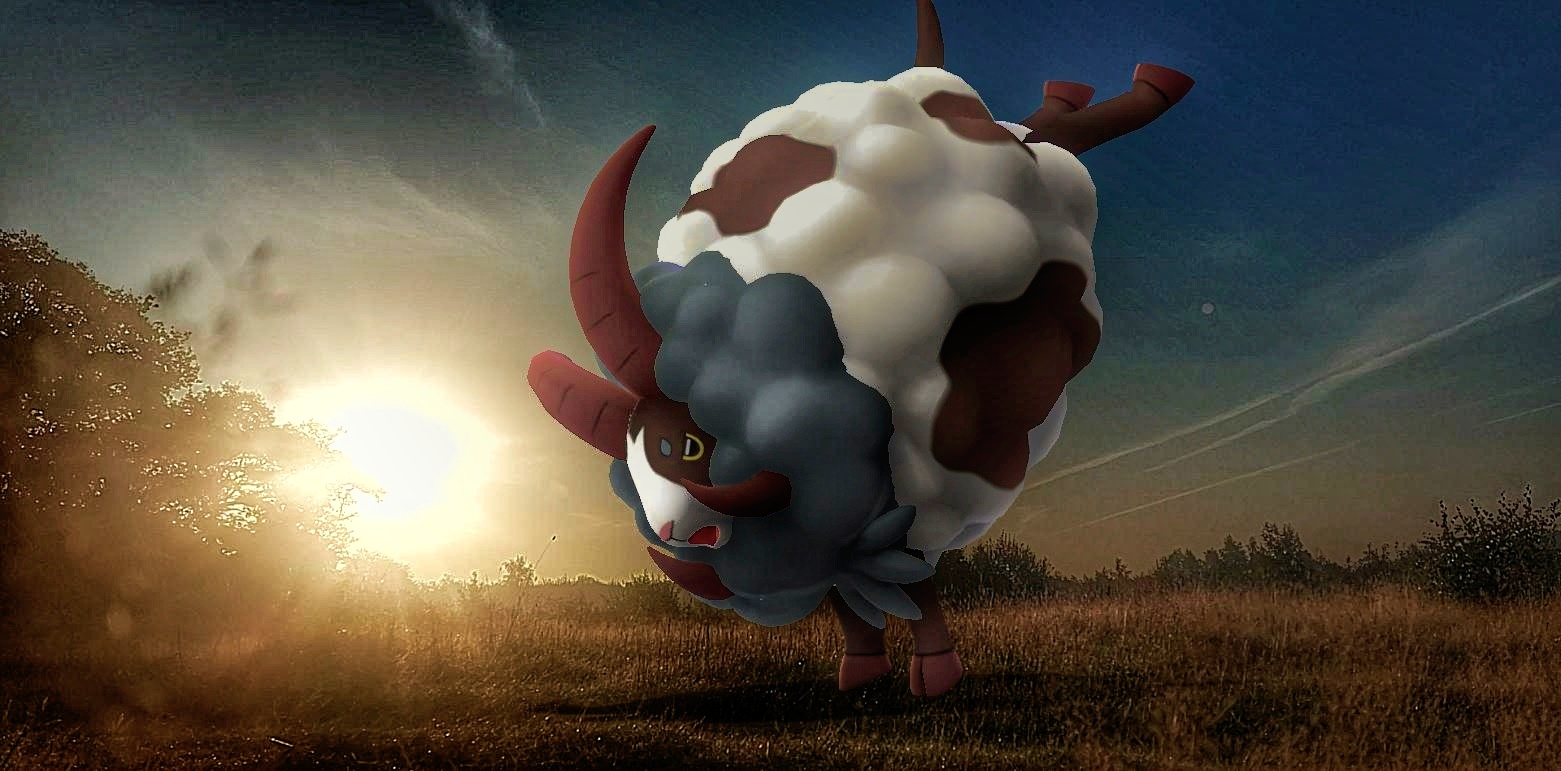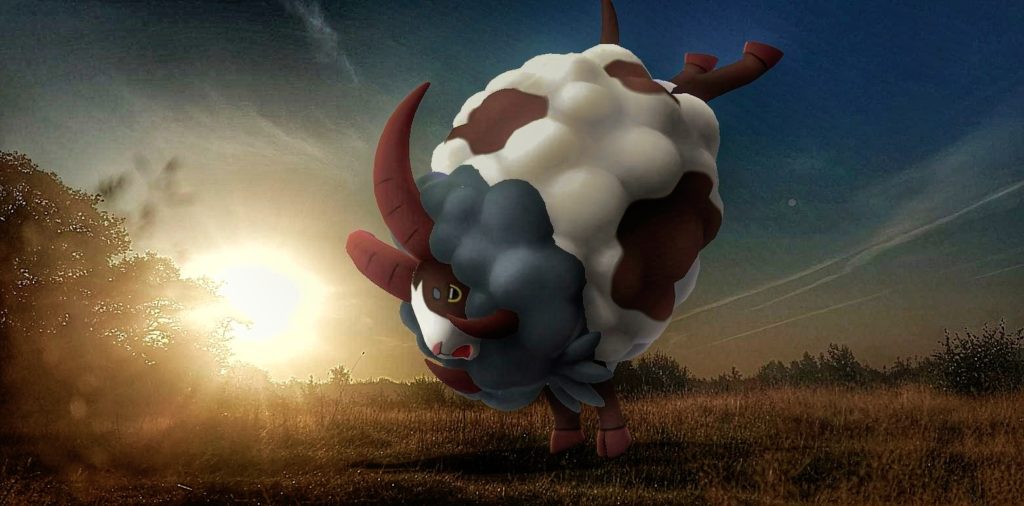 'Raising its feet high into the air, this amazing beast has no shame and will show its best moves'
AR Masters
The below images are taken by our AR Masters.
'Kart bug' by Pokegramstm, London.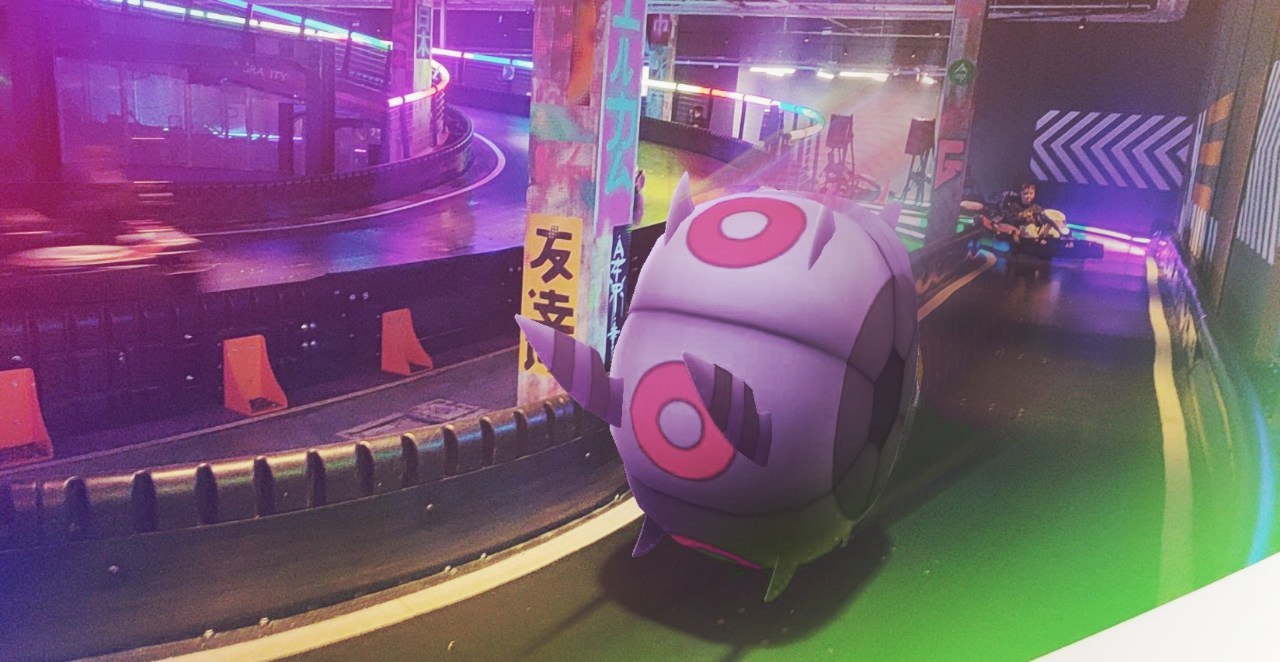 'This one was one of my favourites because it's fun, there's a sense of motion in it and the colour of the scenery and the Pokémon tie in really well.'
'Farmer Pikachu' by Ash Ketzchup, Belgium.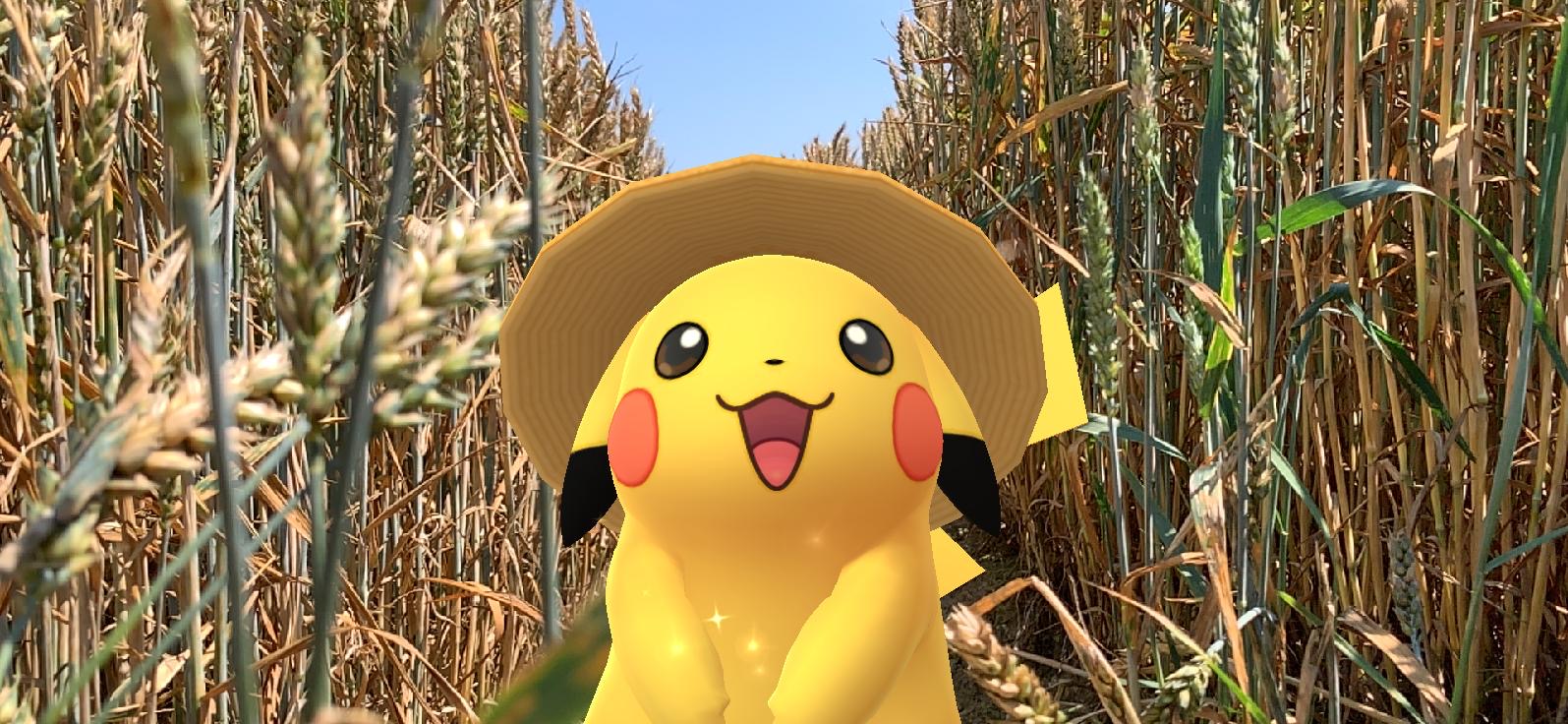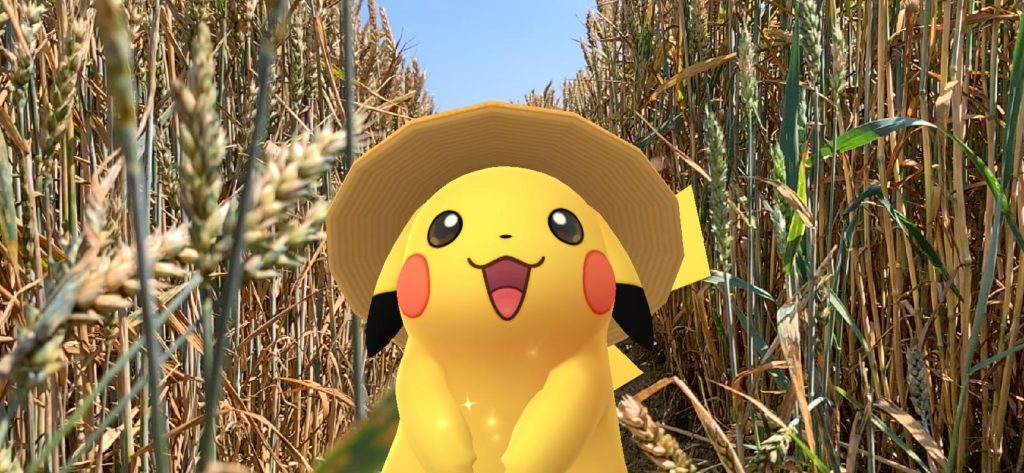 'Great location for this hat themed Pikachu! Probably my favorite shot of 2021!'
'Forest's Curse' by kittypokemonsalot, Grimsby, UK.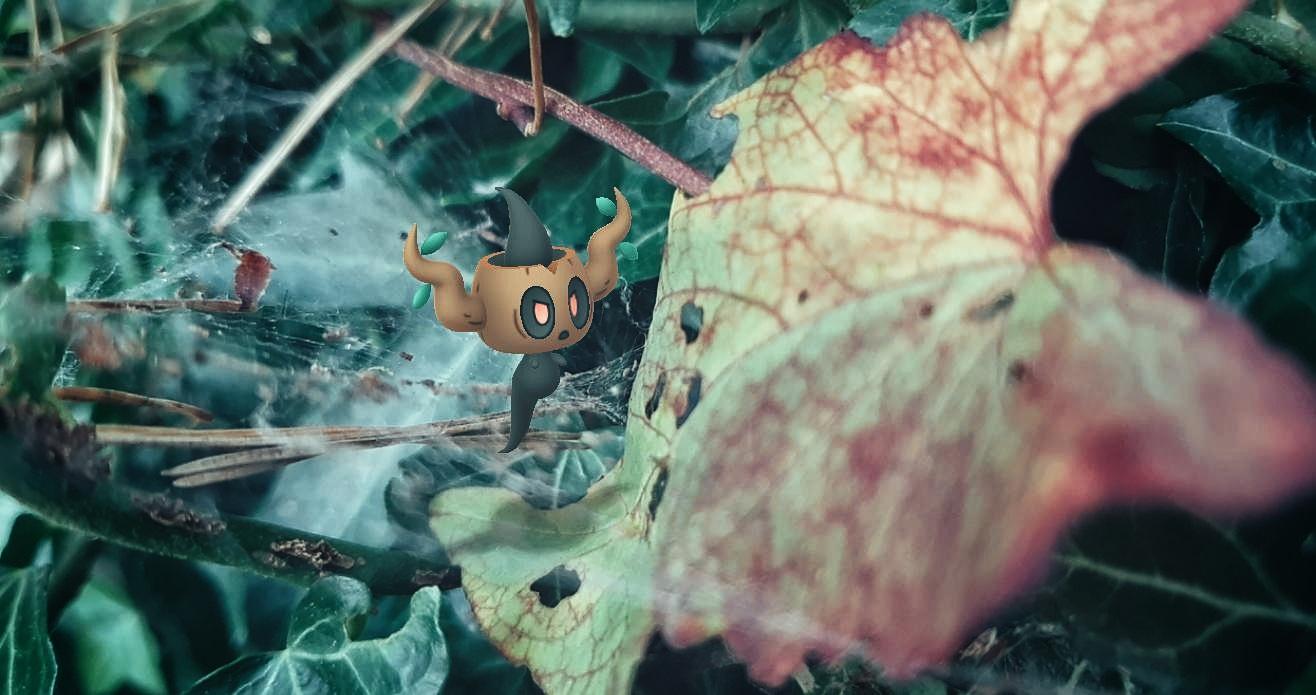 'Tiny Pokémon are my favourite way to capture Pokémon in AR mode, and as Phantump is a favourite of mine, you know I had to combine the two! I've used this ivy covered wall in AR photos a few times, and when I spotted this cobweb it seemed the perfect spooky accompaniment to the adorable ghost Phantump. Getting the cobweb crisp and in focus was tricky, but I was so pleased with the outcome!'
Next Submission Theme
It's been a little while since we focused on a specific type of Pokemon, so to start of 2022, we want to see your best photos of Flying types! Submit by January 20th here to be considered. All rules and guidelines are found on the submissions form.
Happy holiday trainers, stay safe!