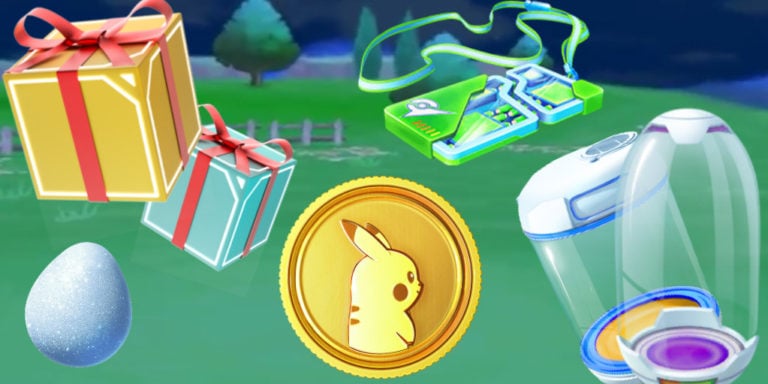 With the new Equinox event staring, it's no surprise that Niantic has once again changed the Box Sales. This time, there's something for everyone. The Ultra Box has finally been friendly for the hardcore raiders, and the new Adventure Box is there for those who still prefer the Incubators. Let's get into the numbers and see how much you get out of each box.
| Items | Special | Great | Ultra | Adventure |
| --- | --- | --- | --- | --- |
| Premium Raid Pass | 2 | 3 | 16 | |
| Egg Incubator | 2 | | | 2 |
| Super Incubator | | 4 | 3 | 12 |
| Lucky Egg | 1 | | 4 | 4 |
| Star Piece | | 6 | | |
| Lure Module | | | 3 | 3 |
| Pinap Berry | | 10 | | |
| Ultra Ball | 20 | | | |
| Price | 480 | 780 | 1480 | 1480 |
Box Value Analysis
Coins Saved per Box
(Incubator & Raid Pass)
20
320
720
1220
Coins Saved per Box
83
620
1225
1772
Percent Discount
(Incubator & Raid Pass)
4.00%
29.09%
32.73%
45.18%
Percent Discount
14.67%
44.29%
45.29%
54.49%
Before the verdict, I would like to reiterate that I chose to not use the standard price of Lucky Eggs, Lure Modules, and Star Pieces since the comparison should be more on the price of buying in bulk. It would be misleading to compare it to the base price which is, in principle, designed to be more expensive than bulk to encourage consumers to spend more. That being said, I used the bulk price of these items when buying an 8-item bundle.
Quick links to related guides:
Our Verdict
Niantic has finally made different boxes for different purposes. While it's not apparent in the last iteration of the boxes, the current boxes made it very clear that the Ultra Box is designed for the hardcore raider while the Adventure Box is geared towards the Egg Breeders/Hatchers. The most expensive boxes are the most cost-efficient as they should be, but there is still something to look forward to in the other boxes, specifically the Great Box
Great Box
While 4 Super Incubators and 3 Raid Passes already made this a decent deal, the real prize in this box is the Star Piece. If you plan on participating on PvP Tournaments, you'll definitely need Star Pieces to farm for Stardust. Pair it up with Venusaur Reward in Field Research and you'll get a lot of Stardust in a short amount of time.
Ultra Box
At 16 Raid Passes, this is already a steal. While there's not much to raid during this time, unless you still haven't caught that high IV Dialga, this is a great buy if you want to save some Raid Passes for future Raids. The fact that Latias returned with a shiny can also mean that Latios' return is on the horizon. If you plan on raiding for the EXP, the box also has Lucky Eggs.
Adventure Box
While 12 Incubators isn't the best Niantic has offered, it is the best Box for hatching eggs in this current line-up. After all, hatching multiple eggs is one of the best ways to getting many Stardust in a short amount of time. If you plan on hatching eggs for the EXP, the box also has Lucky Eggs.
Overall Thoughts
If you plan on raiding a lot or want to prepare for the next Raid Boss, the Ultra Box is the best box you could buy right now. If you plan on hatching Eggs instead, the Adventure Box is the box for you. If you plan on preparing for the next PvP tournament and don't have any Star Pieces left, the Great Box is the only one that offers them. If you still have Star Pieces, the Adventure Box is a great option since hatching Eggs with the Star Piece bonus is one of the fastest ways to get Stardust in a short amount of time, but you can also buy the Ultra Box if you need more  Fast TMs
Even if you don't plan on hatching eggs or raiding during this event, you can hoard those Incubators and Raid Passes for future Generation IV Pokémon, since there is still 1 unreleased Baby Pokémon (Mime Jr.) which you will need to hatch in the future to complete the Sinnoh Dex, and the remaining Legendary Pokémon for Generation IV might be released via Raids as well.
What will I buy? I would go for the Ultra Box since I need to do some raids since I have only a few TMs left. How about you? If you would buy a box, what would you buy?