On April 9th a brand new Pokémon makes their debut in Elite Raids, Regieleki! Known as the Electron Pokémon, Regieleki made their first appearance as a Pokémon in Pokémon Sword and Shield as part of Generation VIII.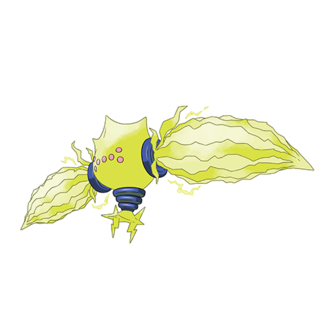 Regieleki
Electric
Date & Time
Sunday, April 9, 2023, Regieleki will hatch at the following local times: 11:00 a.m., 2:00 p.m. and 5:00 p.m.
Infographic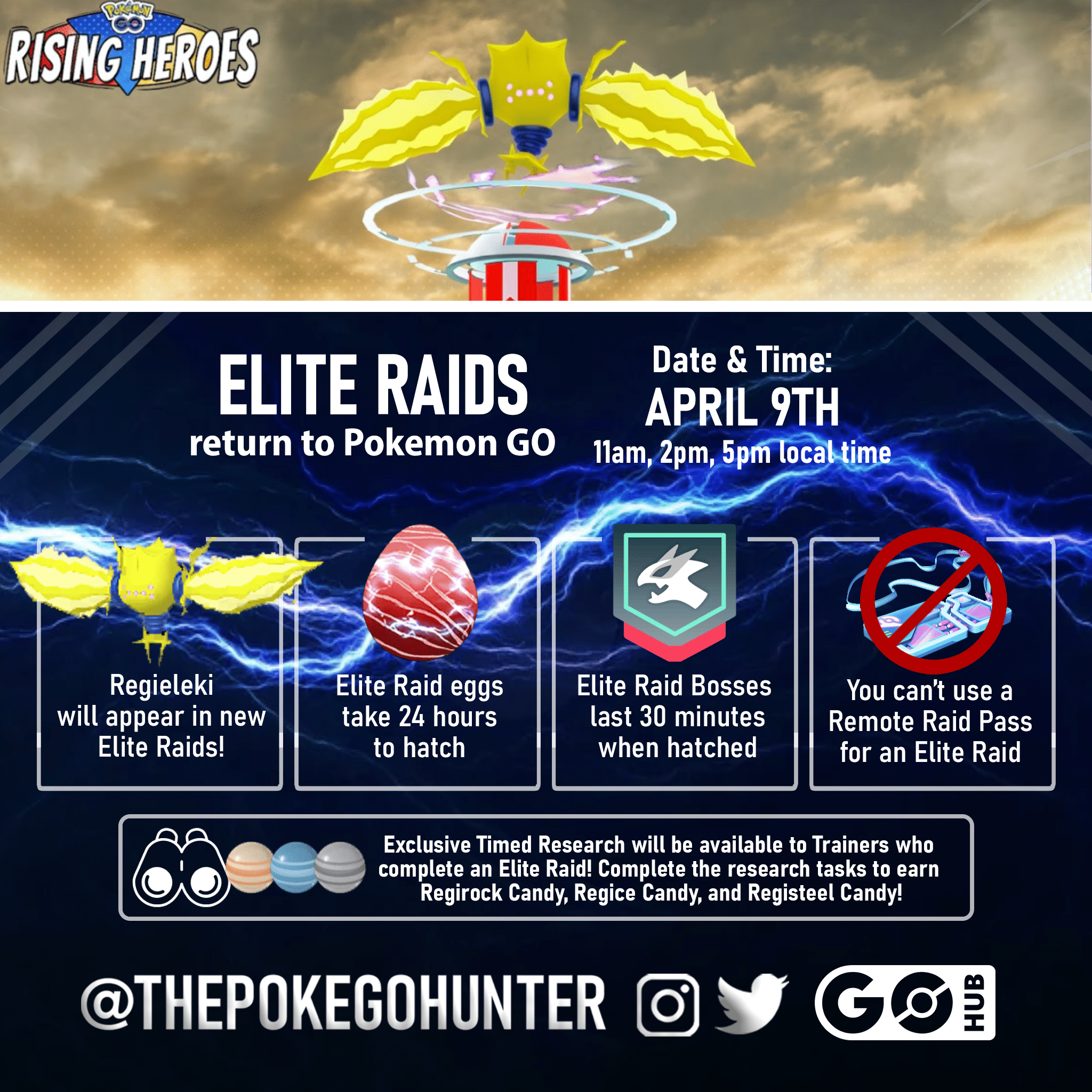 Regieleki Stats and Information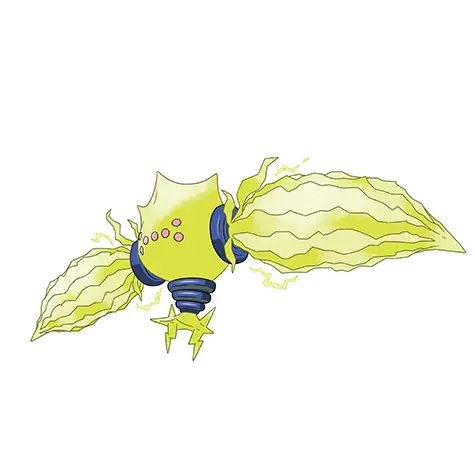 Pokémon

Regieleki

Electric

Max CP
3169 CP
Attack
250
Defense
125
Stamina
190
Weak to

Ground

Resists

Electric

Steel
Much like the original Regi trio, Regieleki is believed to be based upon the Golems of Hebrew legend. It is the smallest of the Legendary titans, and their design is inspired by lightbulbs, plugs and electrical coils. In the main series it has the highest base speed stat of all Pokémon!
At the time of writing, Regieleki can learn the following moves in Pokémon GO:
Fast Moves
Charge Moves

Lock-On

Normal

Thunder Shock

Electric

Thunder

Electric

Hyper Beam

Normal

Zap Cannon

Electric
Exclusive Timed Research
Exclusive Timed Research will be available to trainers who take part in an Elite Raid. This Timed Research can only be received once. Complete the research to earn Candy for Regirock, Registeel and Regice.
What are Elite Raids?
Elite Raids are a new type of challenging raid focused on in-person play, and they will appear at selected EX Gyms worldwide. Elite Raids are designed to be challenging, a bit over Tier 5 difficulty, and they can only be completed in-person.
Elite Raid Eggs take 24 hours to hatch, and Trainers will have only 30 minutes to complete them once the Raid Egg has hatched. Since these Raids can only be completed in-person, Trainers are encouraged to organise well ahead of time and not be late for the spawn.
Elite Raids can only start at one of the following local times:
11:00 a.m.
2:00 p.m.
5:00 p.m.
Trainers will see a special Raid Egg on top of an EX Gym 24 hours before the Raid starts, and the Elite Raid Eggs will also be visible on the Nearby radar, and in Niantic Campfire.
For more information see our Elite Raids are coming to Pokémon GO article.