An Ula'ula Adventure is a Special Research story released during the Spring into Spring event (2022). This Special Research is freely available to all Pokémon GO Trainers and it introduces the player to the third island in the Alola region: the Ula'ula Island.
During this Special Research you will learn more about Tapu Bulu, Alola Region's Ula'ula Island and Pokémon found there. This Special Research is available from March April 12th onwards.
Read our Season of Alola Guide for more information on the Alola region and our Tapu Bulu Raid Guide for more information on countering the newest Alolan Guardian Deity.
An Ula'ula Adventure Special Research Tasks and Rewards
Ula'ula Adventure Research 1/4
Story

Hey there, Trainer! Your timing is excellent. I've hit a bit of a roadblock in my research! You see, I'm still puzzling over the guardian deities both Spark and Blanche have seen recently. I've yet to suss out why they've been appearing.
I can only hope they're not angry with us—or worse! I think I'll take a break in the shade to clear my mind. It's important to give your brain a breather now and then! Why don't you head out to find some shade for yourself, Trainer?
Tasks
Task
Rewards
Catch 10 Pokemon

10

×

PokeBall

Complete 3 Field Research tasks

5

×

Pinap Berry

Earn 5 Hearts with your Buddy

8

×

Razz Berry
Rewards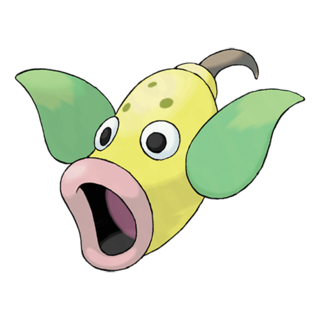 Weepinbell
Ula'ula Adventure Research 2/4
Story

Welcome back, Trainer! I see you've found some leafy Pokémon to rest under. Are you feeling refreshed? I know I am! While you were out, I thought of a new angle for our investigation.
As you may know, Alola is home to four guardian deities. We've seen two, so it stands to reason the other two may be buzzing about already. Instead of waiting for them to come to us, I think we should get out and search for them ourselves.
Let's start with Tapu Bulu, Guardian Deity of Ula'Ula Island.
Ula'Ula Island is a rugged locale, home to Mount Lanakila, the highest peak in Alola. Tapu Bulu is said to make ringing sounds with its tail to let others know where it is and avoid unneeded conflicts. Knowing that, it shouldn't be too hard to find!
In addition, I know Tapu Bulu can help plants grow, so perhaps we'll have some luck if we begin by looking for Pokémon that are known to grow. Let's get out there, Trainer!
Tasks
| Task | Rewards |
| --- | --- |
| Take 3 snapshots of wild Pokémon | Oddish |
| Use 7 Berries to help catch Pokémon | Seedot |
| Catch 5 Pokémon with Weather Boost | Sunkern |
Rewards
Ula'ula Adventure Research 3/4
Story

Ah, Trainer—you're back. How did your search go? I asked Candela to lend us a hand shortly after you left. And just a few minutes later, before I'd even finished packing my gear, she came running back saying she'd heard a ringing in the air and looked up to see Tapu Bulu floating by!
Yet another guardian deity I've missed by a hair… Such is the fickle nature of Pokémon research, I suppose. I'm glad you've at least been more successful, Trainer. Now that we know it's out there, let's double down on our search for Tapu Bulu! I'll speak with Candela to see if she might know any more details that could help us.
Tasks
Rewards
Ula'ula Adventure Research 4/4
Story

Trainer—you saw Tapu Bulu, didn't you! What was it like? Tell me everything! Did you hear a ringing noise? Did you see it making vegetation grow, or maybe even swinging large trees around by their roots?
Those are all things Tapu Bulu is known for. As you might've expected, I was—yet again—unable to witness Tapu Bulu myself. I did, however, think up a new theory. The guardian deities seem to be keeping a relatively low profile. Perhaps they're just here to investigate something, or even help us somehow.
Things may become clearer if we see Tapu Fini, the last of Alola's guardian deities.
For now, though, I think we've earned some rest. See you next time, Trainer!
Tasks
Task
Rewards
Send 5 Gifts to Friends

10

×

Great Ball

Catch 15 Pokémon

7

×

Pinap Berry

Win a Raid

Vulpix (Alola)
Rewards