We've received a lot of questions from our readers about the upcoming Community Day taking place on January 20th — what to do, how to spend those three hours, why it only lasts three hours, etc. In this post, we'll try to answer most of these questions and offer a few tips and suggestions on how to spend your January 20th.
Quick event info
Pokémon GO Community Day #1: Surf Pikachu
Description
A three hour long special community oriented event featuring a special Pikachu that knows Surf

Water

(2 bar), happens this Saturday (Jan 20th 2018)
Where
Everywhere, but increased Surf Pikachu spawns in park areas
When

The Asia-Pacific region: January 20, 2018, from 12:00 P.M. to 3:00 P.M. JST (GMT +9)
Europe, the Middle East, Africa, and India: January 20, 2018, from 10:00 A.M. to 1:00 P.M. UTC (GMT +0)
The Americas and Greenland: January 20, 2018, from 11:00 A.M. to 2:00 P.M. PST (GMT -8)

Effects

3h Lures
Double XP gain during the event
Surf Pikachu is available everywhere, but spawns increased in park areas
---
What to do during the Community Day event?
Our suggestion (and that's what we're planning) is to set a camp with the highest density of Gyms and Stops in our local area and do the following:
In game
Lures will be up for the entire duration (lures also last for three hours)
We'll be raiding any level raid in the vicinity, especially those inside the park
Lucky Eggs and Star Piece will be the active during the event
Off screen
Chat with friends we haven't seen in a while
Promote new Pokémon GO features to players who haven't been playing in a while
---
Community Day explained
We want you to understand that Community Day is not a full fledged event — this is not your Halloween candy bonanza, this is a monthly event that can't possibly be as big as the other events.
Community Day is basically Niantic's platform that aims to fulfill the following goals:
Getting people and communities back together
Pokémon GO has lost a lot of it's flare over the past few months, both in community engagement and player numbers. The Community day is here to re-engage communities and provoke word of mouth in a three hour long gameplay session that is easy to attend, easy to fit into your schedule.
The idea of a shorter game play session with some silly rewards is not geared towards hardcore players, but it's a perfect fit for those who stopped playing, but still remember how Pokémon GO was great at launch.
Getting people into parks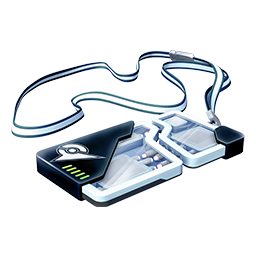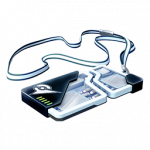 Let's face it: despite looking nice, parks are not the most exciting places in the world. However, they've recently proven quite useful for one thing: triggering EX Raid event.
We speculate that Niantic is trying to herd players into parks in order to increase their odds of triggering an EX event and to incentivize park oriented gameplay. We have no confirmation of this, but the whole event has an uncanny chime with the recent EX trigger discoveries.
Additionally, this is what NianticIndigo (an official NIA reddit support account) shared:
"Thanks for the question, /u/KaleHolster ! Special Pikachu won't be exclusively appearing in parks, however, you may be more likely to encounter it and other Trainers when visiting local parks." — link
Release special Pokémon, essentially flavor versions of popular franchise characters
Over the years, The Pokémon Company has released a metric ton of flavor Pokémon via event distributions, QR codes, tie ins with other events, etc. These include shiny forms, special moves, abilities, etc.
Niantic now has a platform to do the same, essentially distributing special Pokémon on demand every month. Combine that with the news about 2018 being a year of the Legendary Pokémon and you got an interesting situation: The Pokemon Company International: "2018 is the Year of Legendary Pokemon", Pokemon GO included
More reading