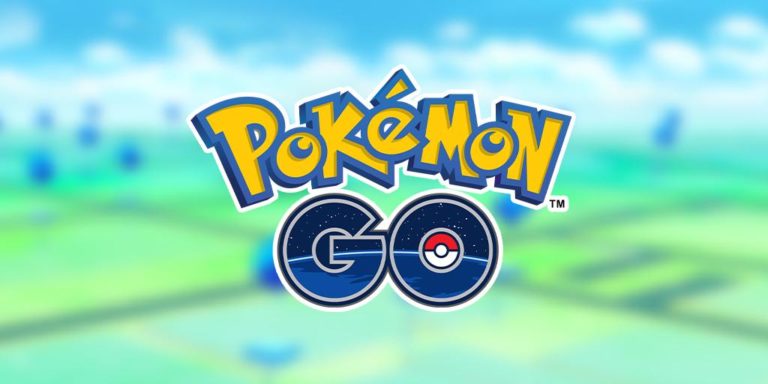 A complete guide to Pokémon Spotlight events and Special Research Breakthrough rewards in May.
Aside from the massive Throwback Challenge 2020 and the launch of GO Battle League Season 2 that takes place throughout the month of May, the team behind Pokémon GO has prepared a set of smaller events that will be sprinkled in between.
Pokémon Spotlights in May 2020
In the next few weeks, Pokémon Spotlight Hour will take place every Tuesday at 6:00 p.m. local time and will continue to spotlight both a Pokémon and a special bonus! For each Pokémon Spotlight Hour, you can expect a different Pokémon and bonus.
| Date | Pokémon | Bonus |
| --- | --- | --- |
| May 5, 2020 | Shellder | 2x catch Stardust |
| May 12, 2020 | Sunkern | 2x catch XP |
| May 19, 2020 | Poochyena | 2x catch Candy |
| May 26, 2020 | Bronzor | 2x transfer Candy |
Infographic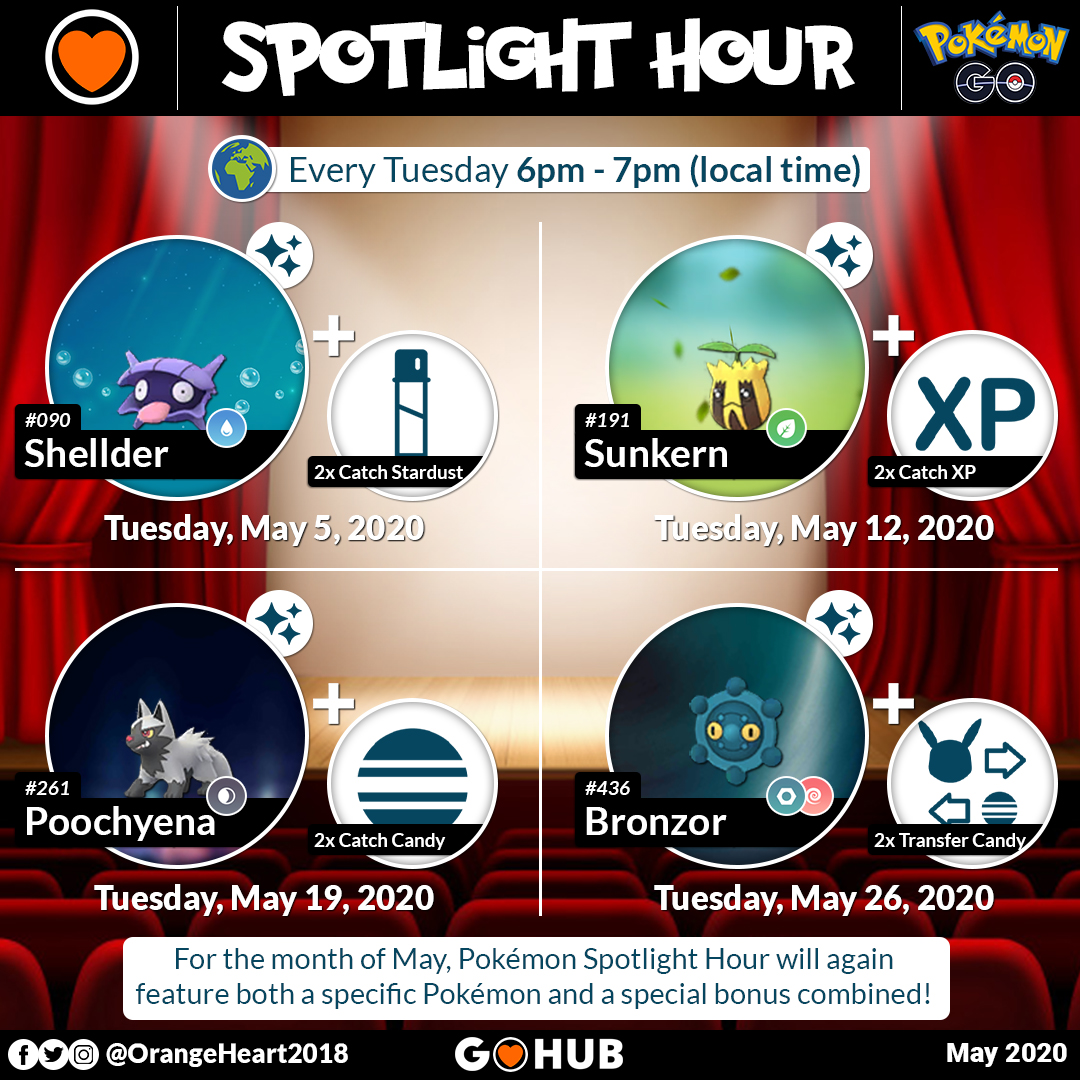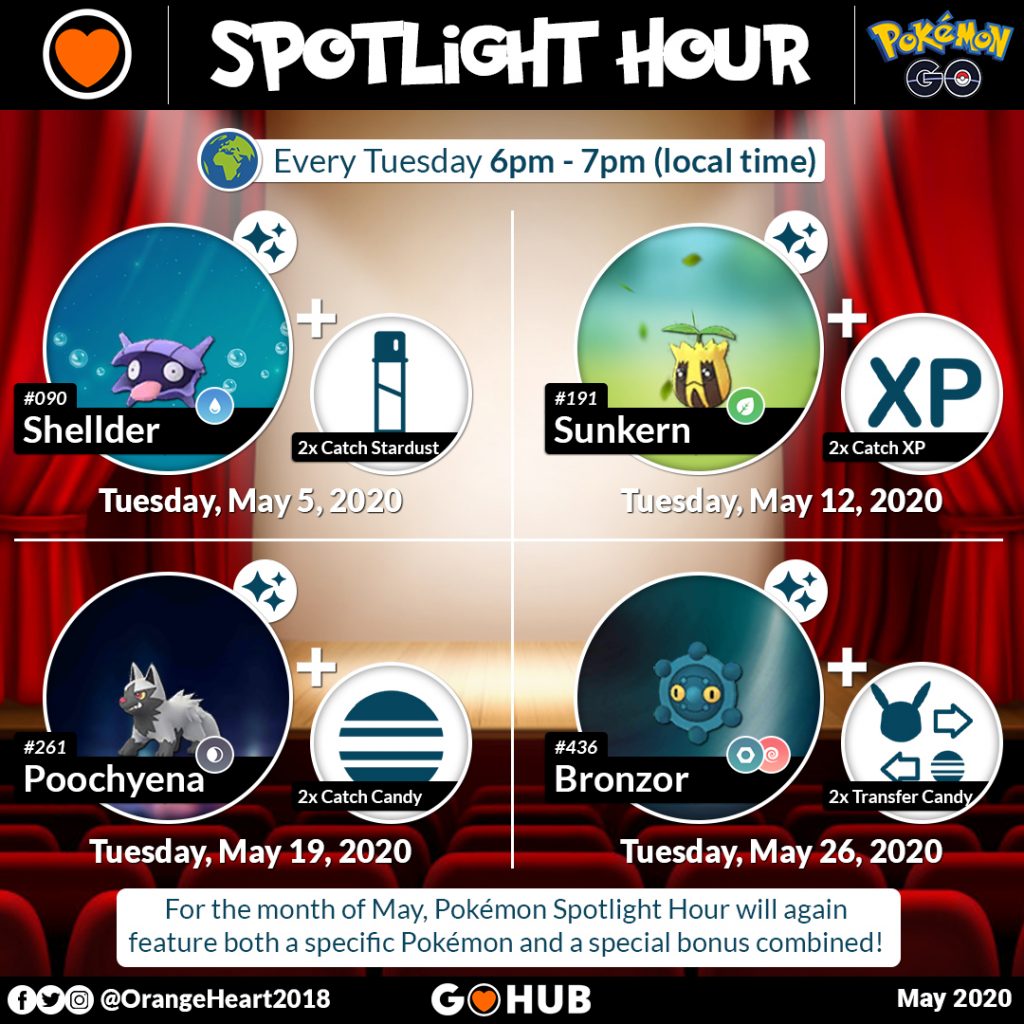 May Research Breakthrough encounter: Shinx with bonus Shinx Candies!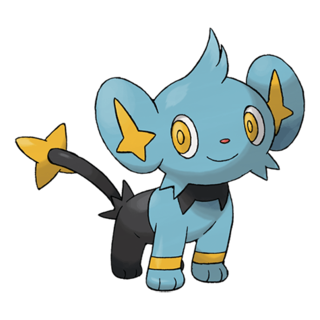 Shinx
From Friday, May 1, 2020, at 1:00 p.m. to Monday, June 1, 2020, at 1:00 p.m. PDT (GMT −7), the Flash Pokémon, Shinx, will be available as a Research Breakthrough encounter, and it'll come with bonus Shinx Candies!
Team GO Rocket Special Research Postponed until end of September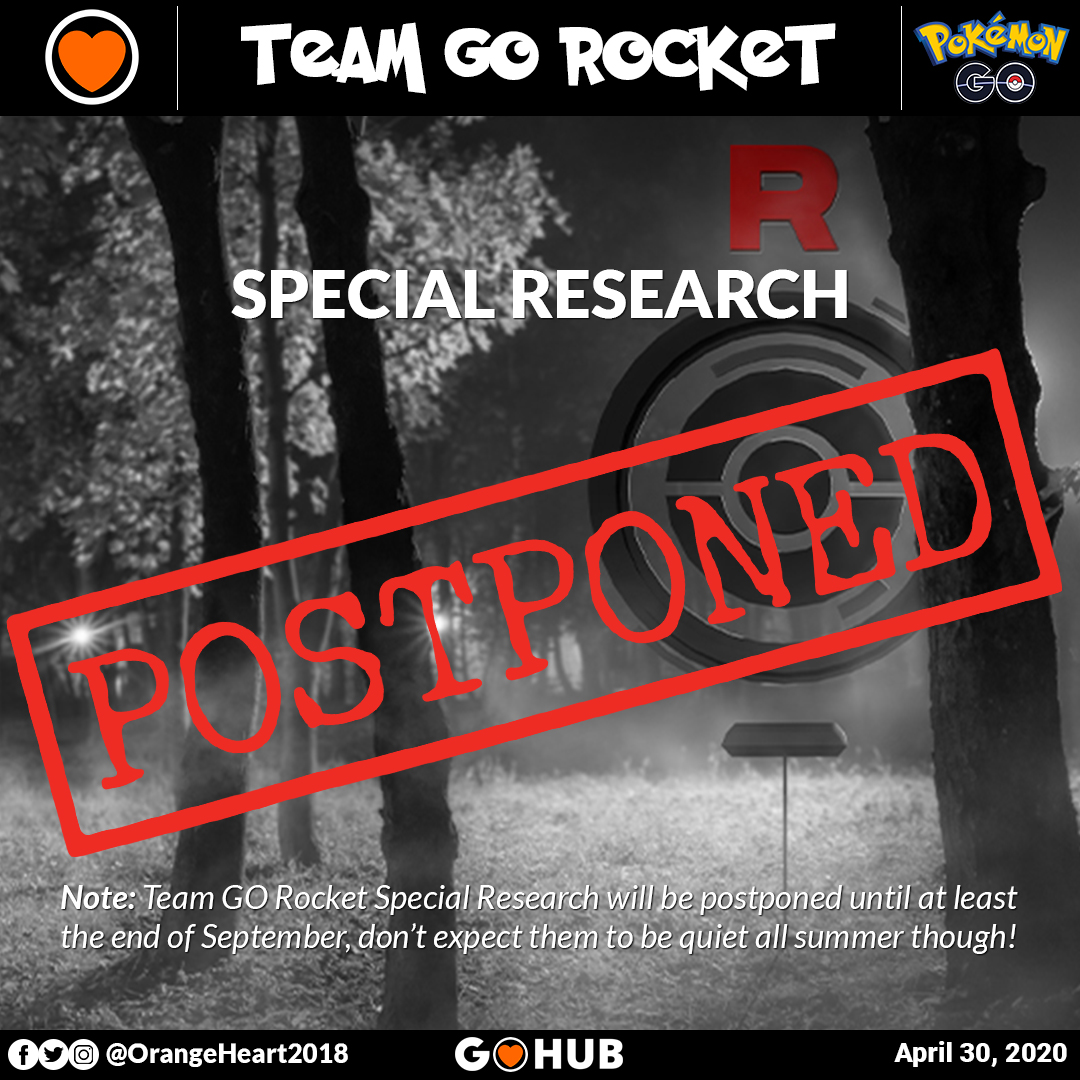 It seems that Team GO Rocket has been quiet lately, so from May until the end of September, there'll be no new Team GO Rocket Special Research available. Professor Willow and the team find this very odd and will continue to investigate to see if they can find any leads.
We hope this means this is the last we'll see of Team GO Rocket, but knowing the capabilities of these villains, we highly doubt that's the case! Stay tuned for any updates.
We really don't expect Team GO Rocket to be quiet all summer…