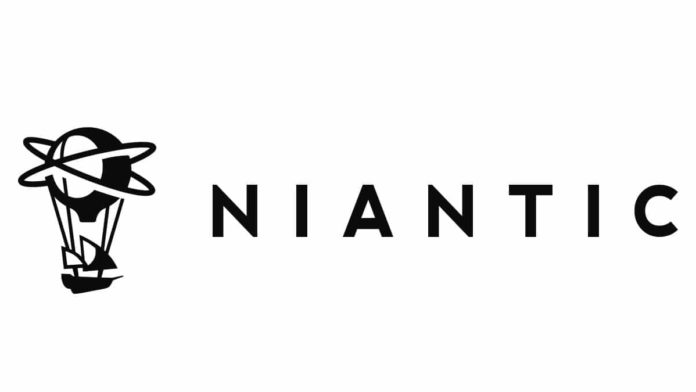 Hello Trainers,
Niantic Support has tweeted that they will be performing server maintenance starting on Wednesday, November 3rd, and running all the way through until Saturday, November 6th. The exact times were not announced, however, we expect the maintenance to likely start in the morning PDT on the 3rd and finish sometime before the afternoon on the 6th.  If not earlier depending on how things go on their end.
Niantic Support indicates in the tweet that the game will be available during the server maintenance, however, trainers might experience some disruptions in gameplay.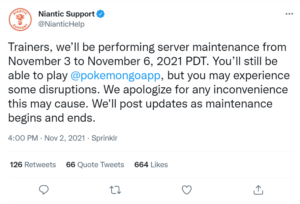 We don't expect much in the way of disruptions given Niantic's server architecture.  Check out the recent overview on how their servers work.
As for any groundbreaking updates, I wouldn't hold your breath on that front.  Even if this, in part, has something to do with updates to gameplay, there will be testing involved before we see anything in-game.
Niantic also announced that they will post updates when the maintenance begins, and then again when it's over. So watch out on social media for those updates.
That's all for now trainers, stay safe out there!