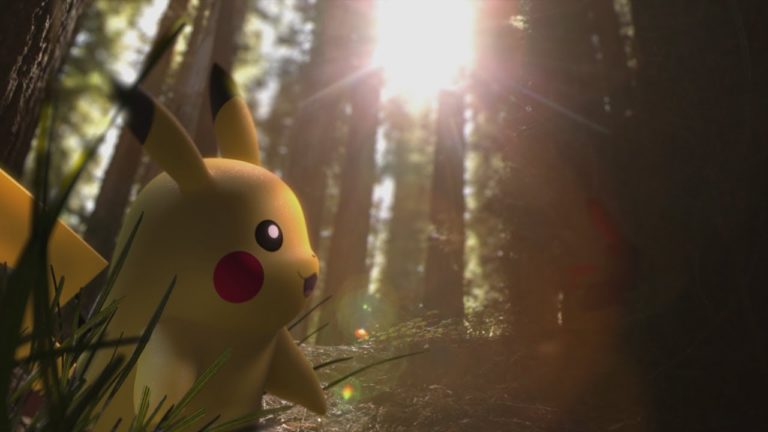 Hello and welcome to week 14 of the year and our installment of This Week in Pokémon Go. Now you may notice, I am not Josh, but I hope to do this article some justice either way! Week 14 of the year consists of April 1st through April 7th, so let's see what went down in past years, in this Week in Pokémon Go History!
This Week in Pokémon GO History Index
Segment:
Featuring:
2019
Ash, and Ash Hat Pikachu Photobombs, Giratina Origin in Raids, Go Fest Summer Events Announced
2018
April Fools 8bits, Latias and Latios, First Research Breakthrough
2017
Pokéstop Picture Updates
Final Notes
Closing thoughts
---
Week 14 of 2019
Ash, and Ash Hat Pikachu Photobombs!
Niantic surprised the earliest timezones of the world on April 1st with a surprise visitor in their Go Snapshot images, and it was not Smeargle! Ash Hat Pikachu made up to five appearances in separate Go Snapshot photo shoots, and if you had the APK file downloaded, even Ash (yes, the Pokémon Trainer) could photobomb you! These Pikachu had a chance to be shiny, and the average player had up to ten opportunities to get the shiny from the 1st and 2nd of April. Some players complained of only getting up to four Pikachu, but there is no concrete evidence as to why.
Giratina Origin in Raids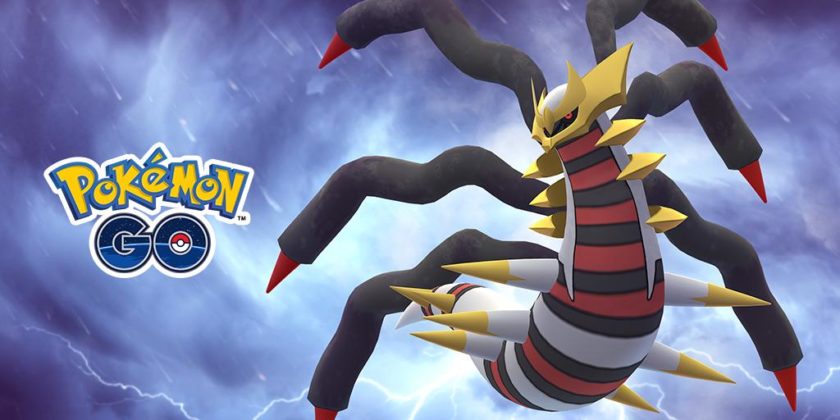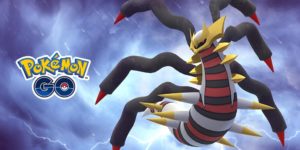 On the 2nd, Giratina's Altered Forme left raids in favor of its more powerful and spookier looking cousin, the Origin Forme. This Forme, slightly before it was released, got a massive move update (read about its meta placement here: Giratina Meta Game Analysis) in the means that it now gets Ominous Wind and Shadow Ball. Getting Ominous Wind placed it in a pretty good spot for PVP use, since Ominous Wind has a chance to raise stats, and Shadow Ball put it on the radar for the best PVE ghost type alongside Gengar. It is definitely worth it to get your hands on some of Giratina Origins before they leave on the 29th.
Go Fest Summer Events Announced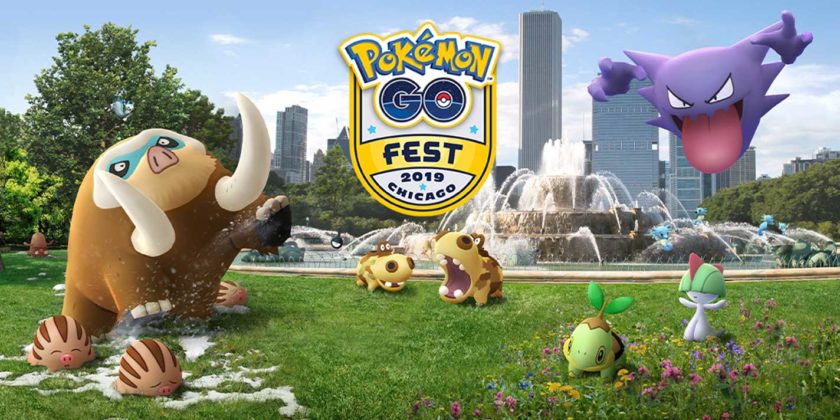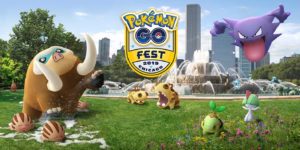 Teasing us that we would have Summer Event Info on the 4th of April, Niantic delivers with an announcement of the Go Fest events happening around the world, including Go Fest in Chicago, Dortmund, and one TBA in Asia. We look forward to these events, and the many little Safari Zones mentioned at the end of their announcement! Check out our summary of the announcement here: Niantic Announces GO Summer Tour 2019 Details: GO Fest in Chicago, Dortmund, and Asia
The Community Dates for the next few months have also been revealed as the following:
---
Week 14 of 2018
8-bit April Fools!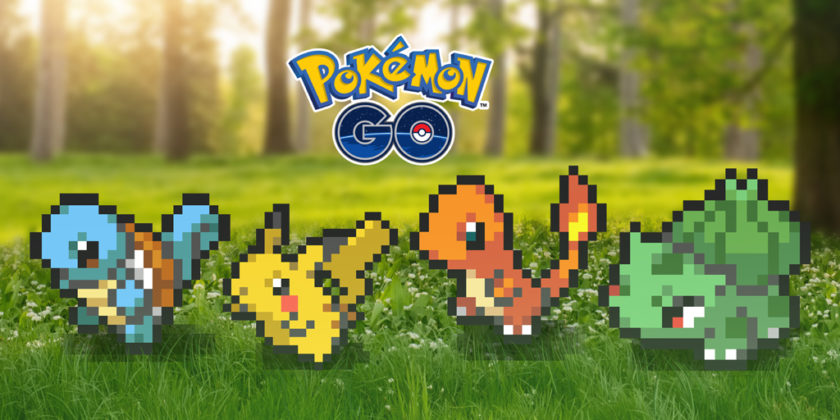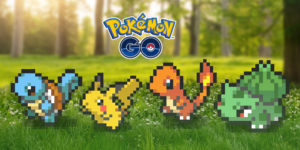 Players were surprised to open their games on the 1st of 2018 to be met with all the normal Pokémon sprites in the announcements, on the nearby, and even in their Pokémon Box to be replaced with old-fashioned 8-bit models! This joke lasted a bit too long, continuing until April 7th, 2018. After a few days, the joke got stale, and players were divided in two; those who loved it and hoped it would stay longer, and those who wanted it just to go away as soon as possible.
Latias and Latios Make a Debut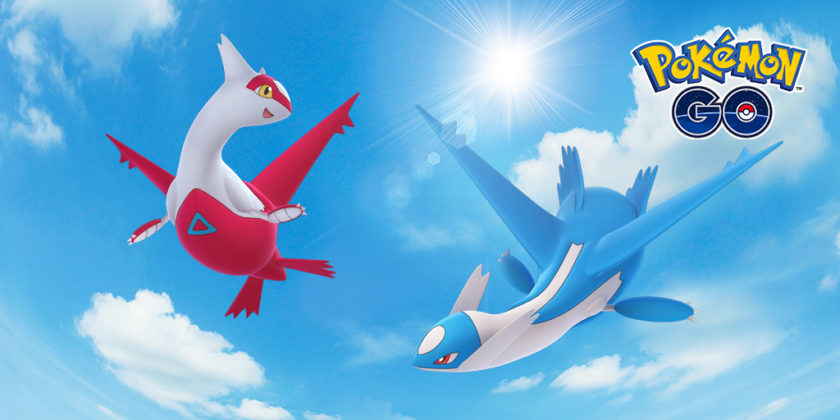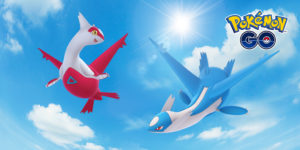 Latias and Latios were announced on April 2nd, Latias roaming European and Asian countries while Latios appeared in North and South America, and Africa. On May 8th, the dragons swapped places lasting until June 5th.
The First Ever Research Breakthrough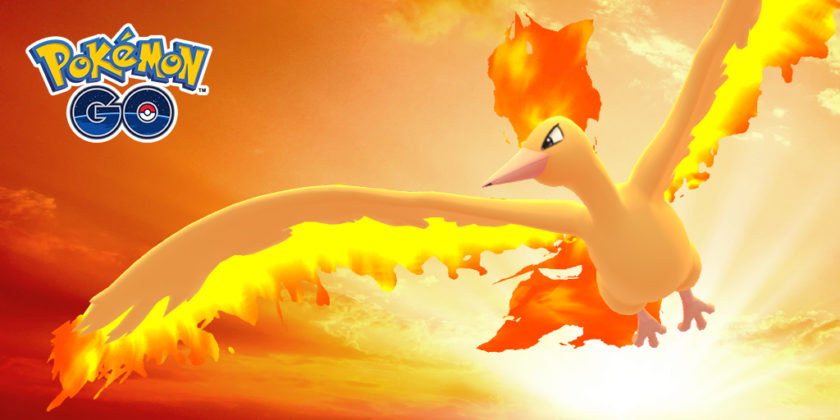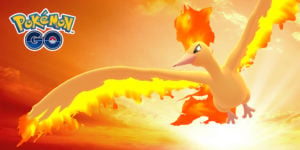 With quests being introduced to the game on March 31st, the Research Breakthrough Box was a mystery to all, that is until players finished the 7-day research tasks and realized the box contained a legendary Pokémon, Moltres. You can read that announcement article here: 7-Day Research Breakthrough Reward Discovered. Players all around the world got the same Moltres reward, no variability in what there was to pull, sitting at level 15, unable to run away because it was a research reward. It was great for players who needed their first Moltres and gave the incentive to do more research tasks on a daily basis.
---
Week 14 in 2017
Pokéstop Image Updates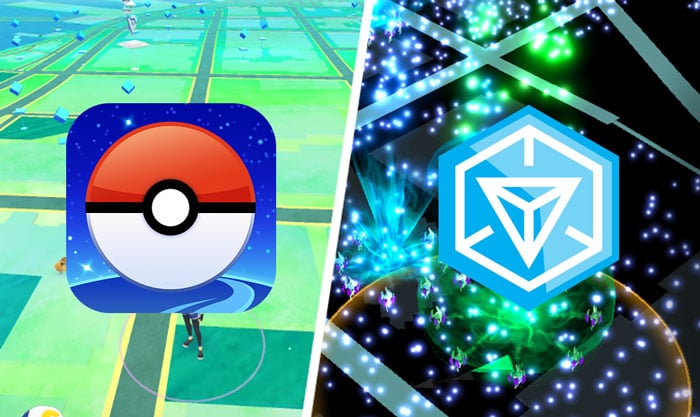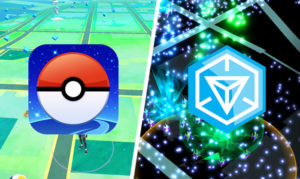 Not much seemed to happen at the beginning of April 2017, but I did manage to find that several Pokéstop images around the world were updated with pictures taken by Ingress players. All the details on that can be read in this article: Multiple PokéStops updated with new photos taken by Ingress players! This could have been the beginning of Ingress and Pokémon Go working together to improve the quality of both games. We have come so far since then with portal submissions in Ingress affecting Pokémon Go, and with the level 40 Pokéstop submission beta slowly spreading to more and more countries.
---
Final Notes
April Fools is the highlight of this article, not to mention my personal favorite Legendary Pokémon, Latias, was finally available. I just wish that Pikachu lasted as long as the 8-bit did! My chance for a shiny, gone so fast…
Beside's that, what do you think about this collection of events? Did you know that Giratina Origin was excellent in the meta? How many have you raided? Did you catch anything worth mentioning? You have a few more weeks to get your hands on one, so good luck!