To round out 2021 we asked you to share your favourite AR photos of the year, and we got some absolute beauties! To get 2022 off to a soaring start, we asked for your AR images featuring Flying type Pokémon. It's been a little while since we did a Pokémon typing themed AR showcase, and we were excited to see which Pokémon would feature!
Unedited Images
The below AR images have not been edited in any way.
'MRX' by La Vie en rose, Japan.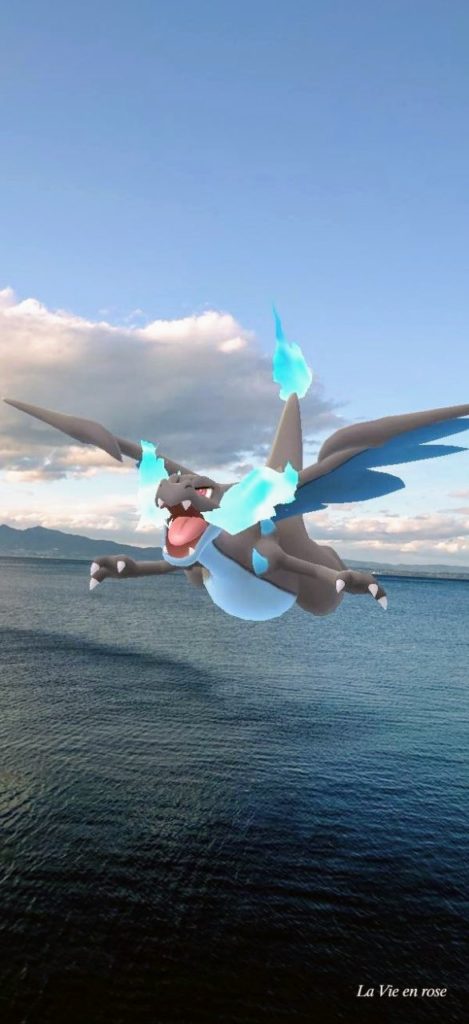 'MRX gliding near the surface of the sea.'
'I will rescue you, Lugia!' by Theclassicbee, Sangrur, Punjab, India.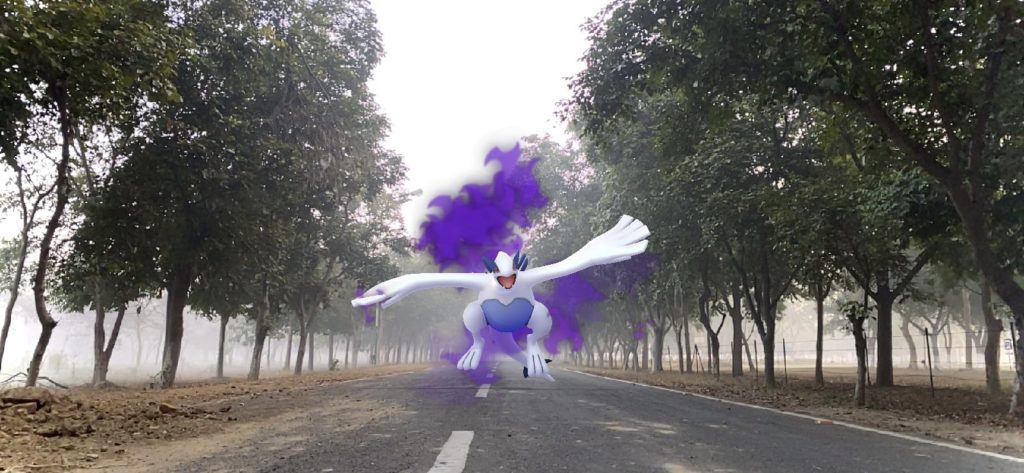 'I was on my morning walk while I noticed this hot air balloon. I stopped to see, it was Giovanni. I knew he has a Lugia that needed a rescue. It wasn't easy defeating him, but i managed to do it! I finally freed this Lugia!'
'Pidgeotto ready to go' by Pokemonswild, Heeze, The Netherlands.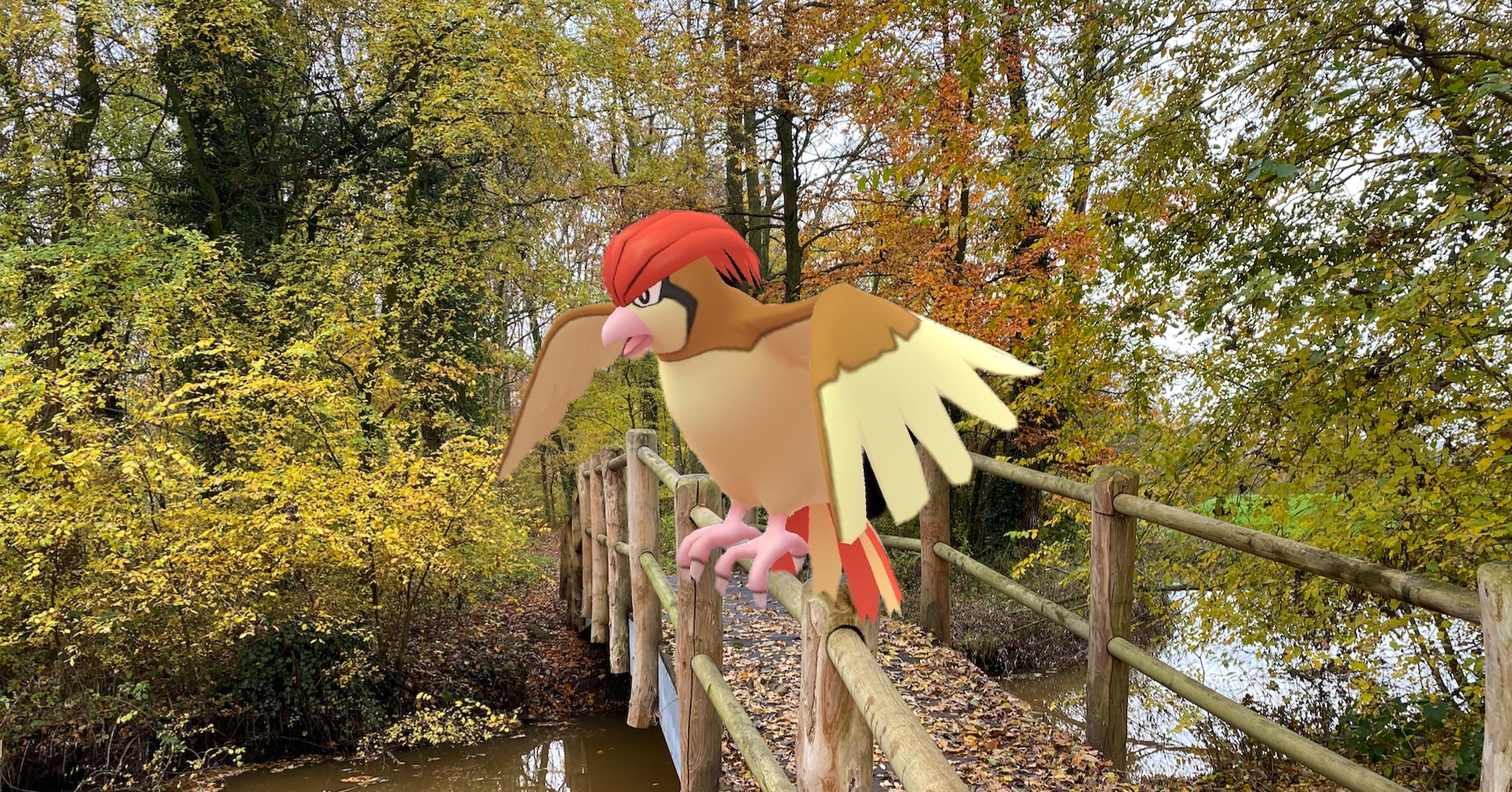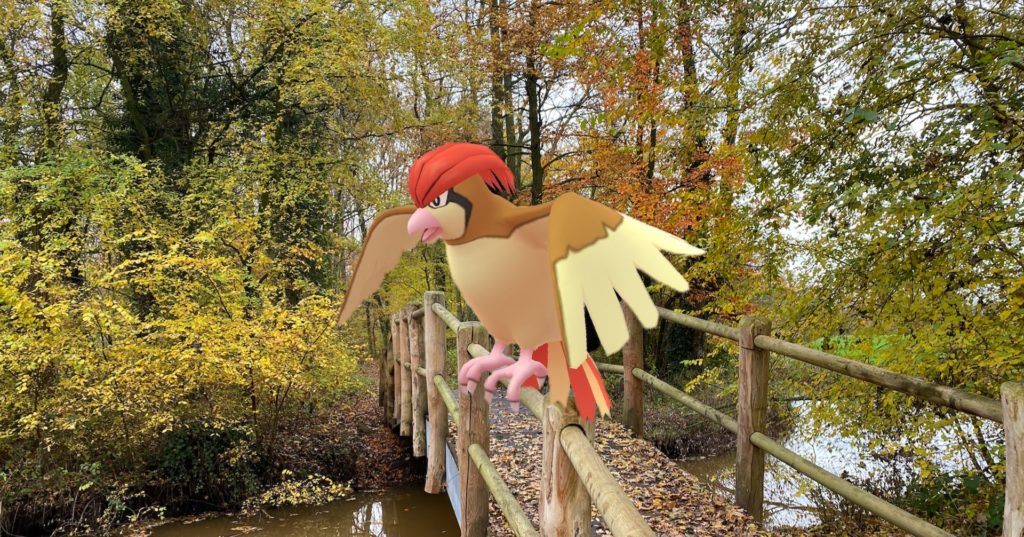 'I took a walk and saw this beautiful Pidgeotto landing on the brigde. It was a beautiful creature to see in the wild across this bridge.'
By Evening Encounter!, Tamil Nadu, India.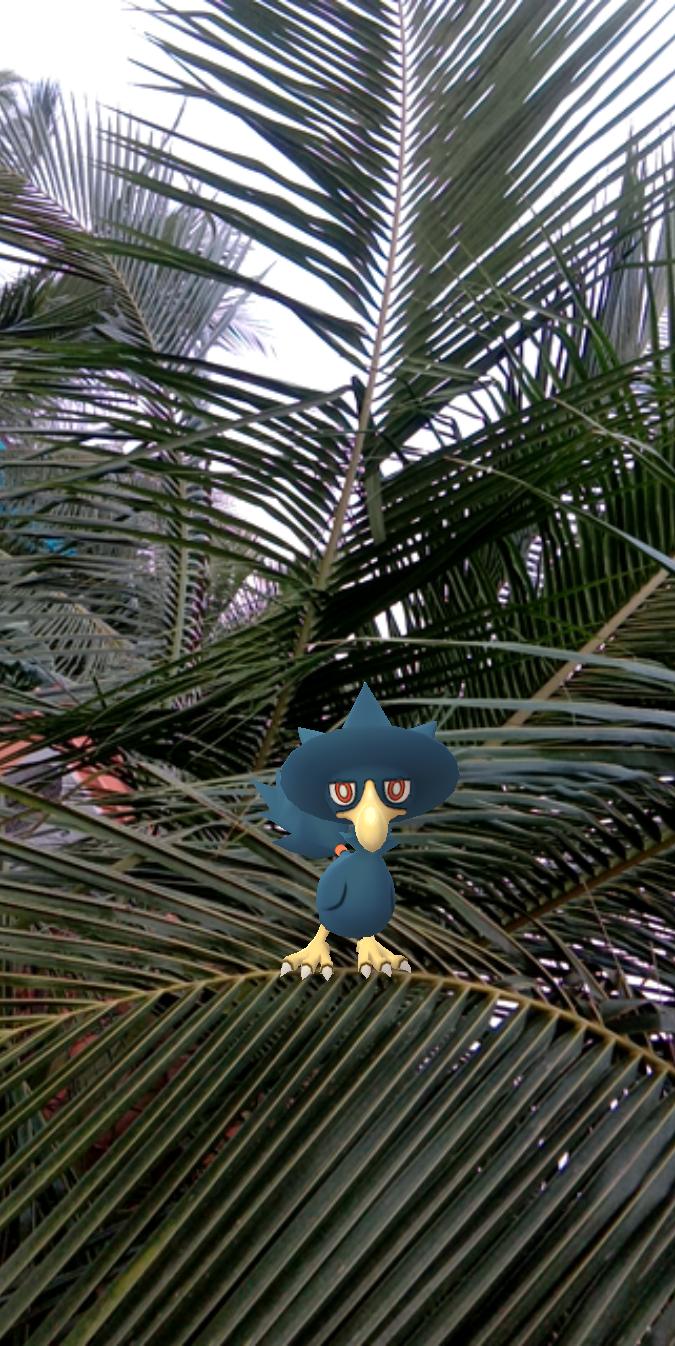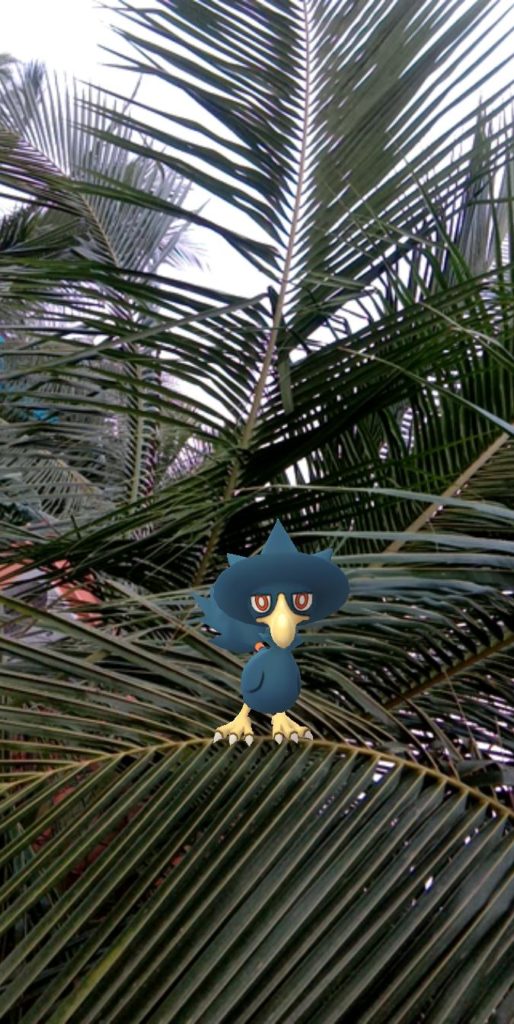 'Spotted a Murkrow On Our Coconut Tree, While Walking On Our Terrace!!!!'
'Nice to meet you…' by nana15AR, Hiroshima City, Japan.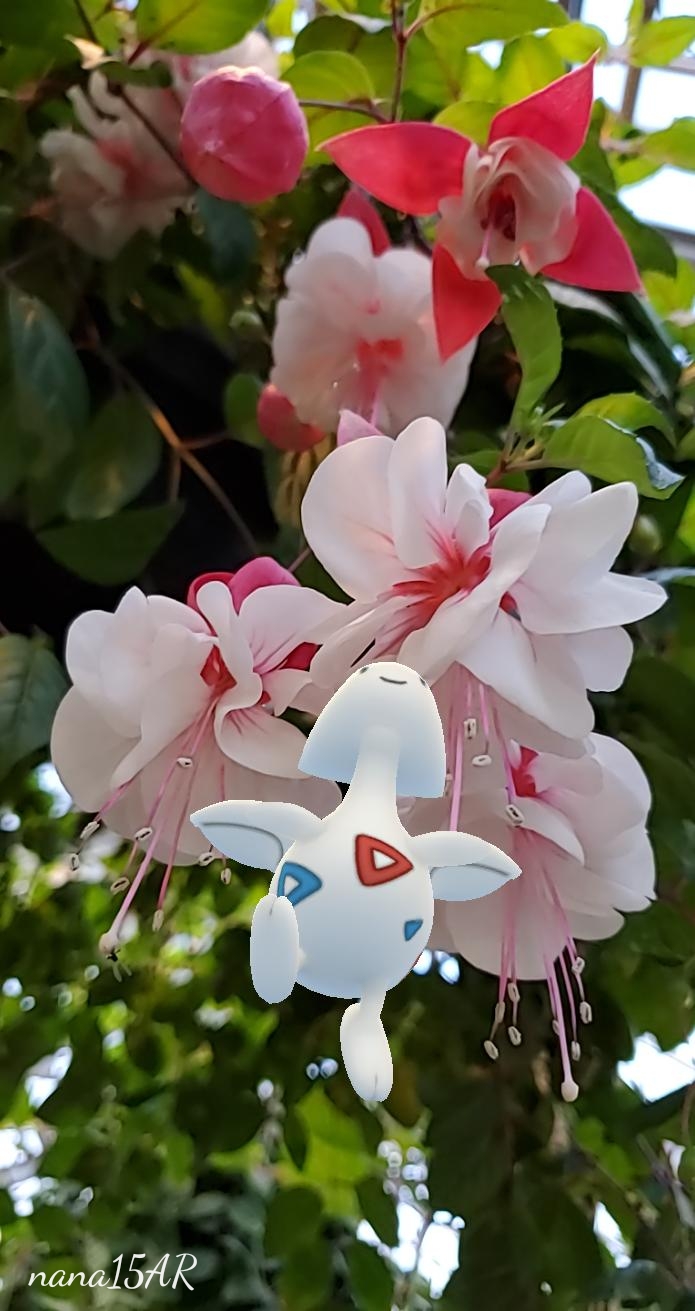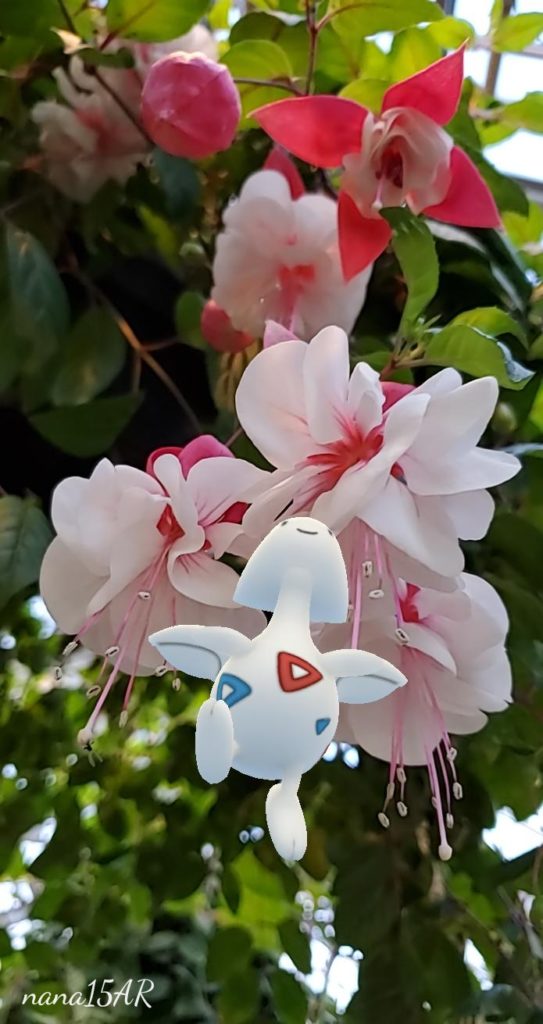 'Togetic met flower of【Lady's-eardrop】for the first time and was drawn to her.'
'unfulfilled wish' by ずんだオレ, Japan.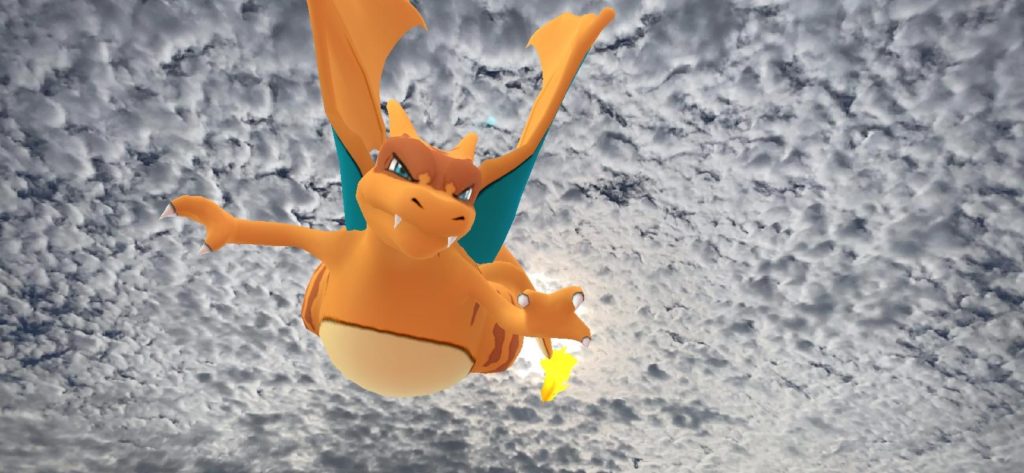 'Unable to grasp the outstretched hand (Currently, this behavior is no longer possible.)'
Editor note – sadly this particular animation has been removed from AR mode currently, we hope it comes back!
'Rocky Mountains' by Pokemongo_satellite, Saputara, Gujarat, India.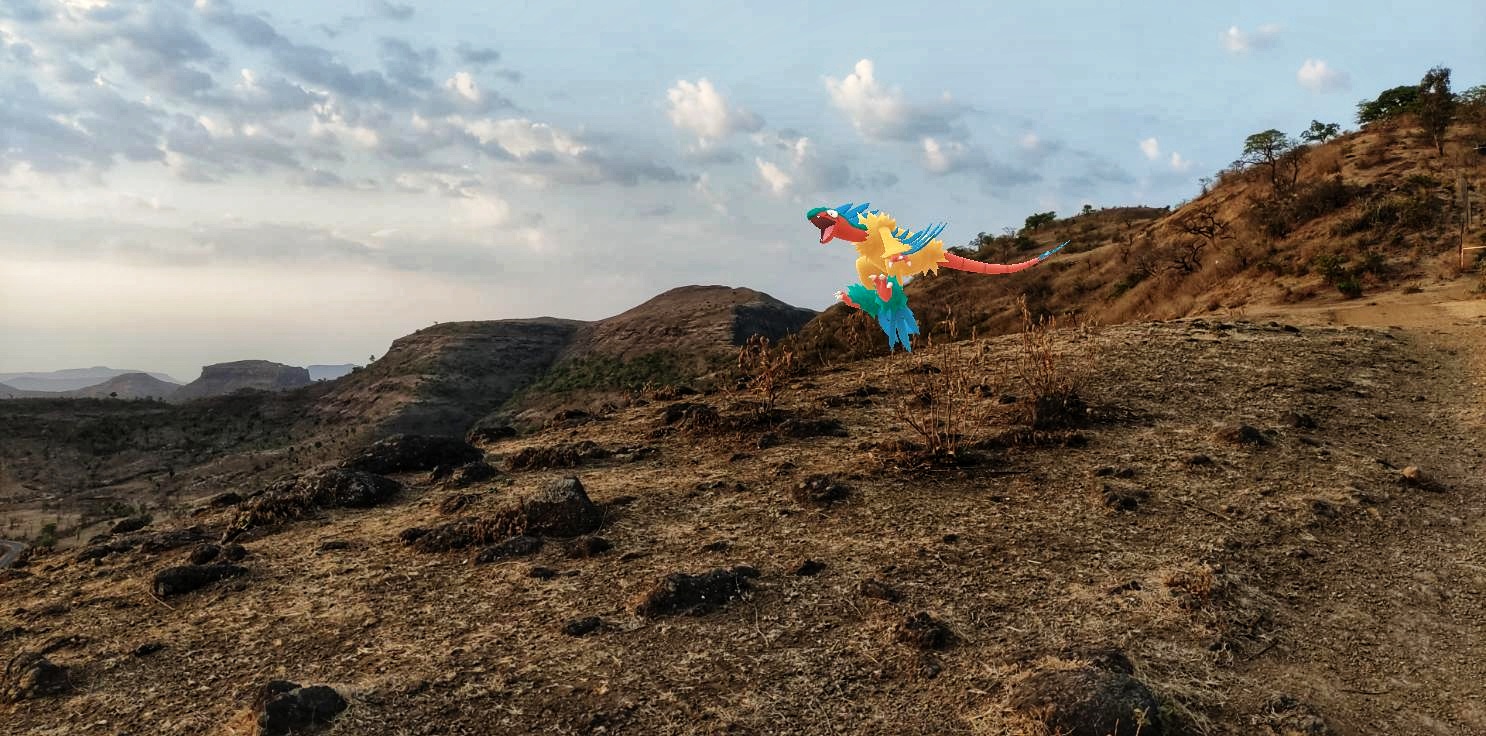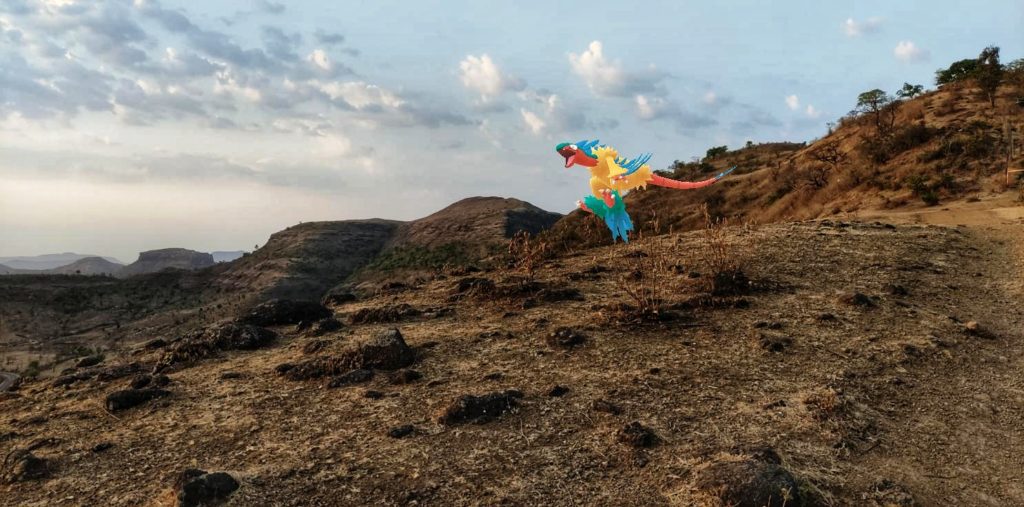 'I was visiting Saputara Hill Station during mid summers where I was able to spot this prehistoric pokemon Archeops. It's been said that they are rare and almost extinct these days.'
'From out of the fog' by Pokemon_nature_snaps, UK.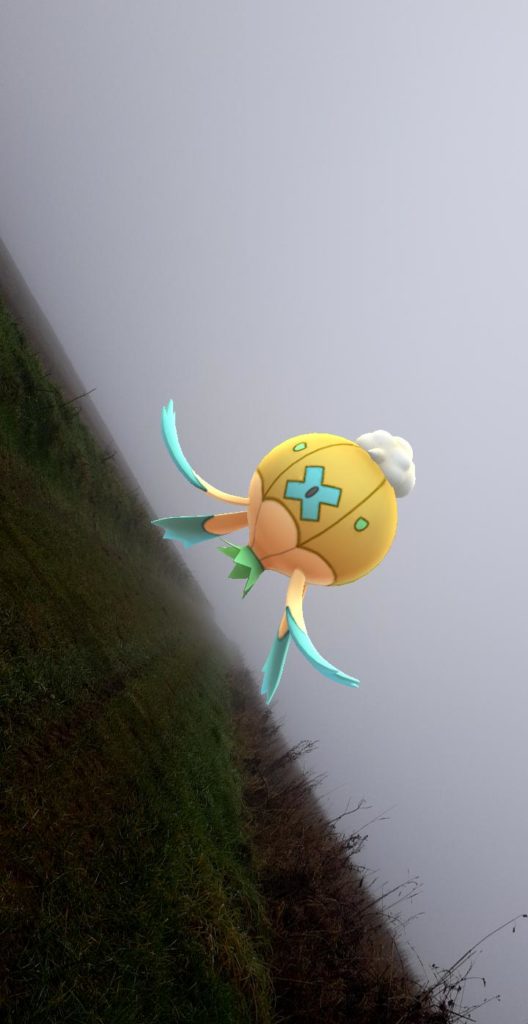 'Death Stare' by Feresk, Busay, Cebu, Philippines.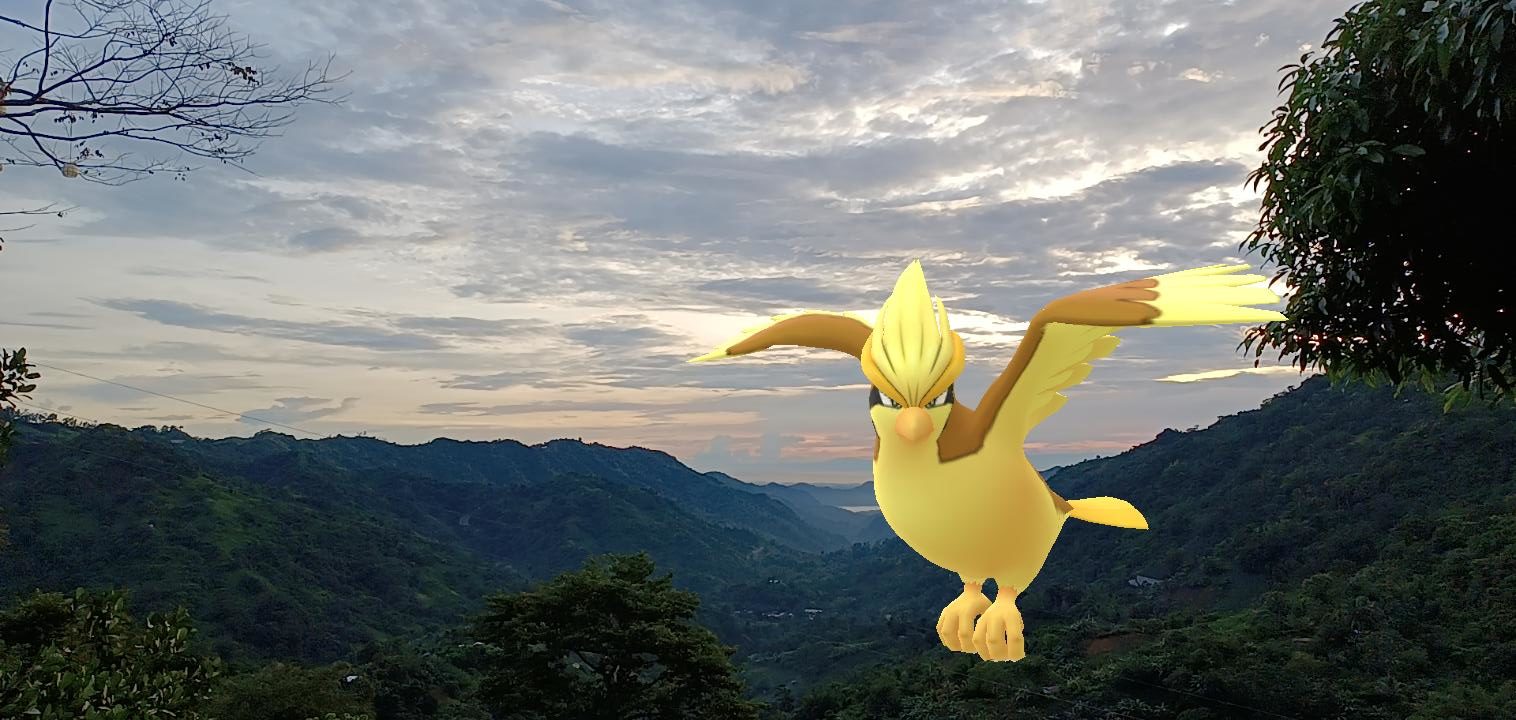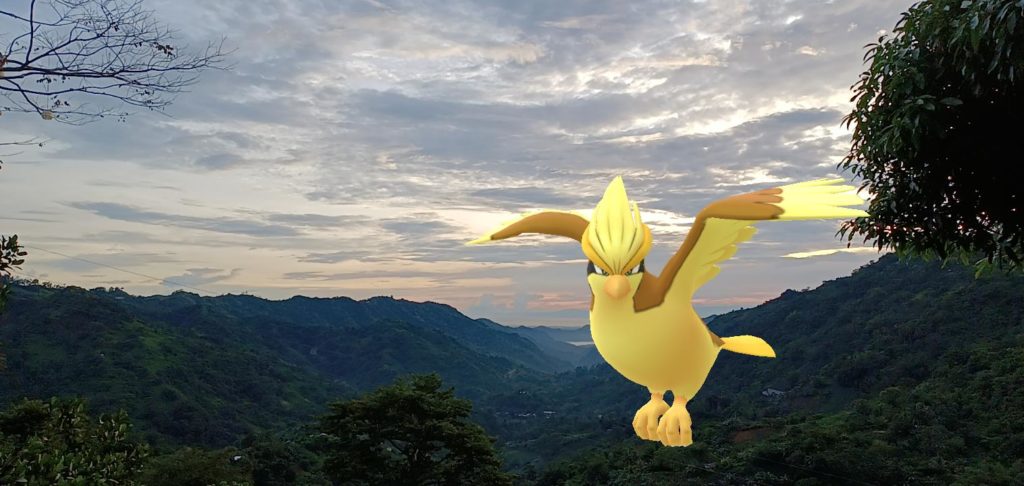 'I'm watching you. Always watching.'
'Let's do this!' by U501, 藤沢市,神奈川県,日本.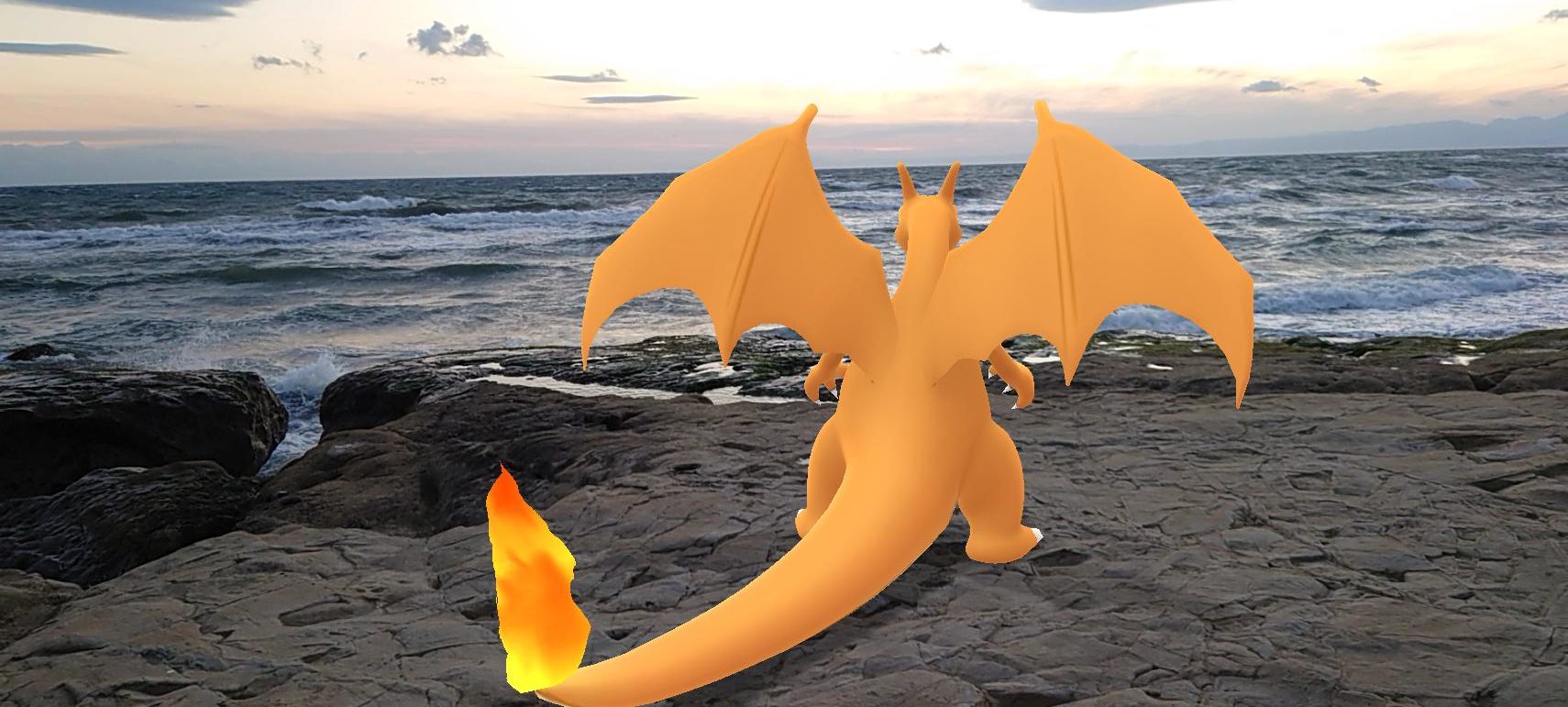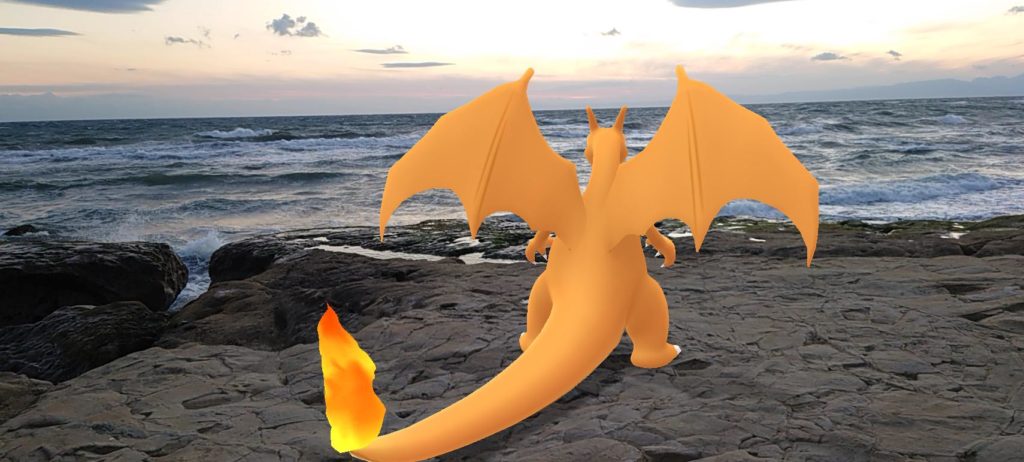 '海の夕日を眺めながら、強いリザードンとなるための決意をしているようです。明日も明後日もトレーニングをして、いつかチャンピオンになる日が来るのかもしれない。'
Editors Note – This is sadly an animation that isn't currently available in AR mode thanks to recent updates to Buddy Mode, bring back our buddy animations!
'Flying in the air like an arrow 矢のように空を駆ける' by yulinyuletide, 高尾山山頂 The top of Mt. Takao, Tokyo.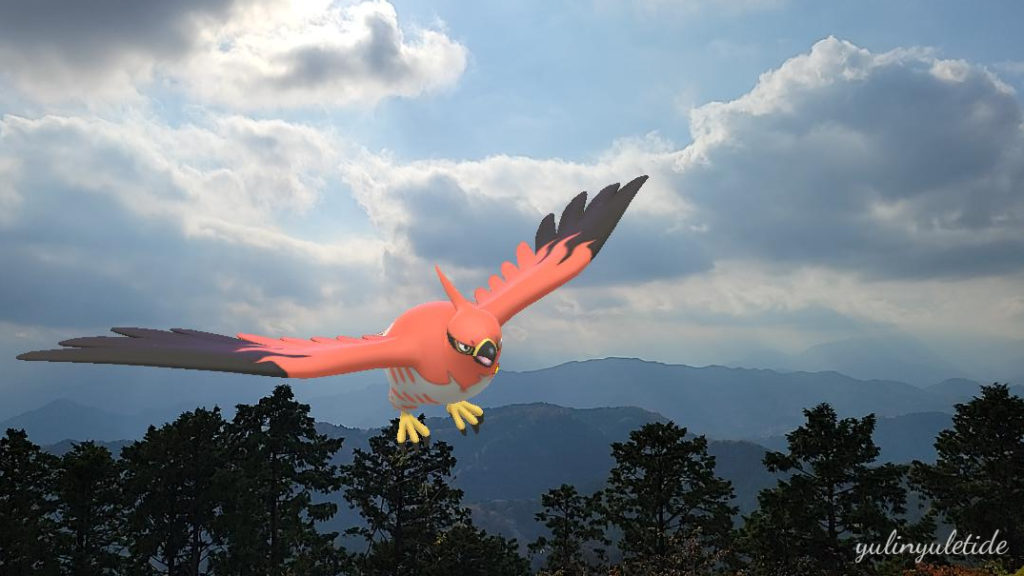 'I climbed Mt. Takao because I wanted to let Talonflame fly the sky.'
'Fearow ready to attack' by Pokemonswild, Eindhoven, The Netherlands.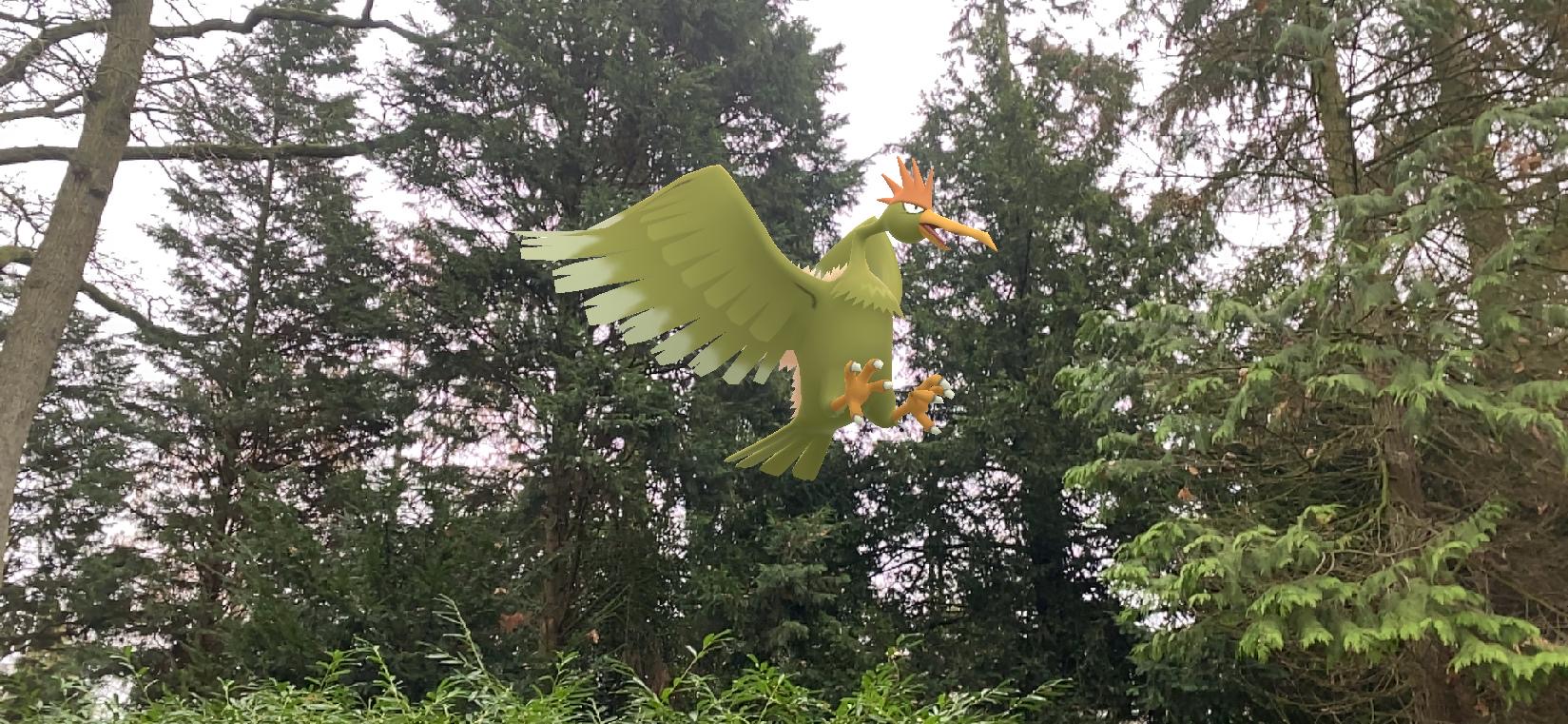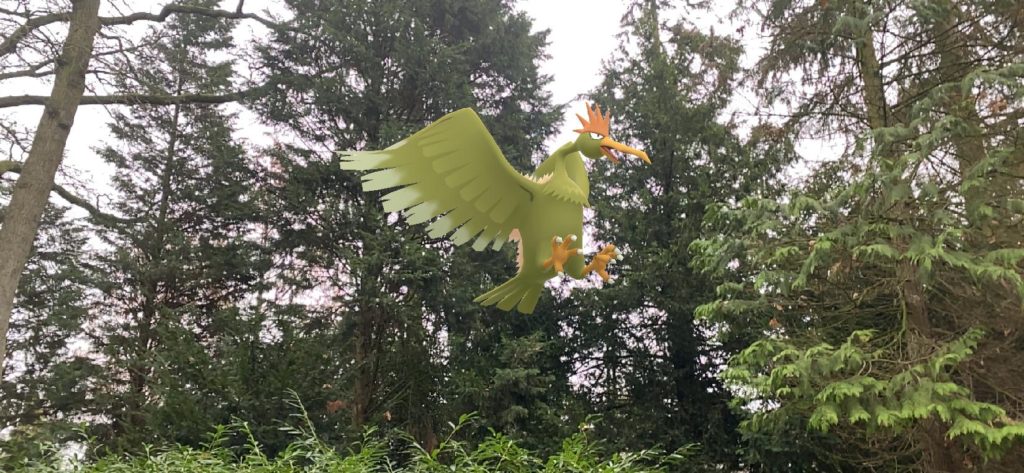 'Shiny Fearow ready to attack his enemy. Shall it be not nice to him or did it steal his food? We will never know… but the picture is pure action!'
'Rainbow wings' by Pokemongo_satellite, India.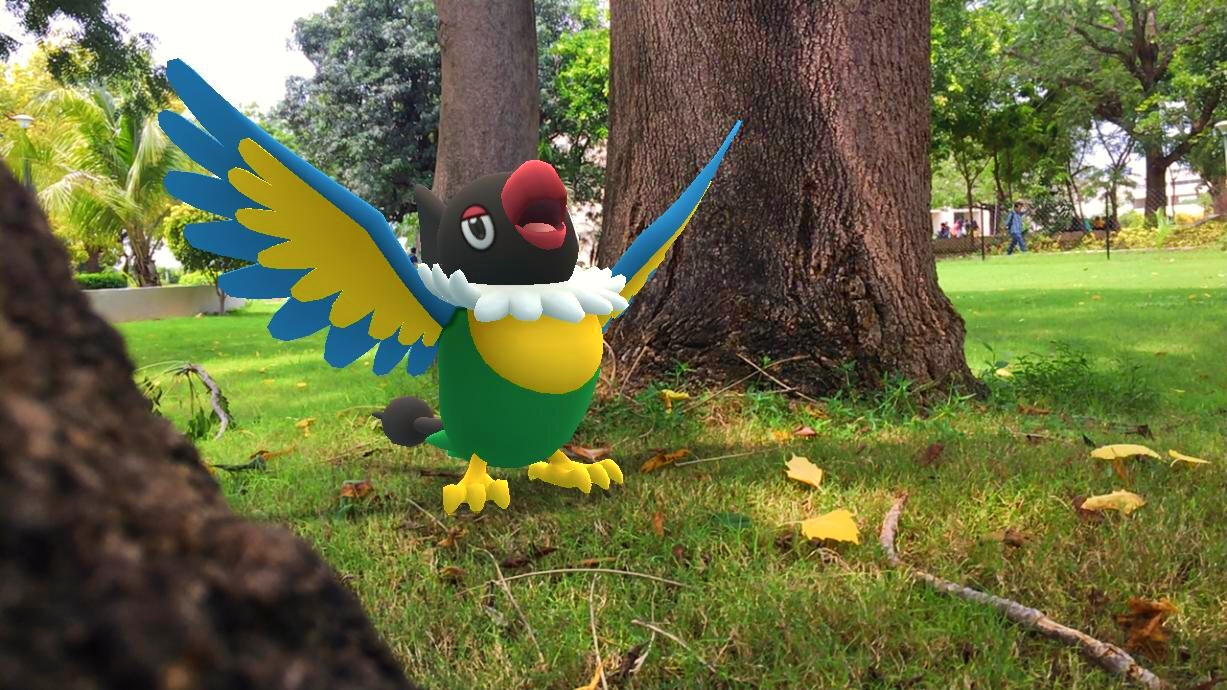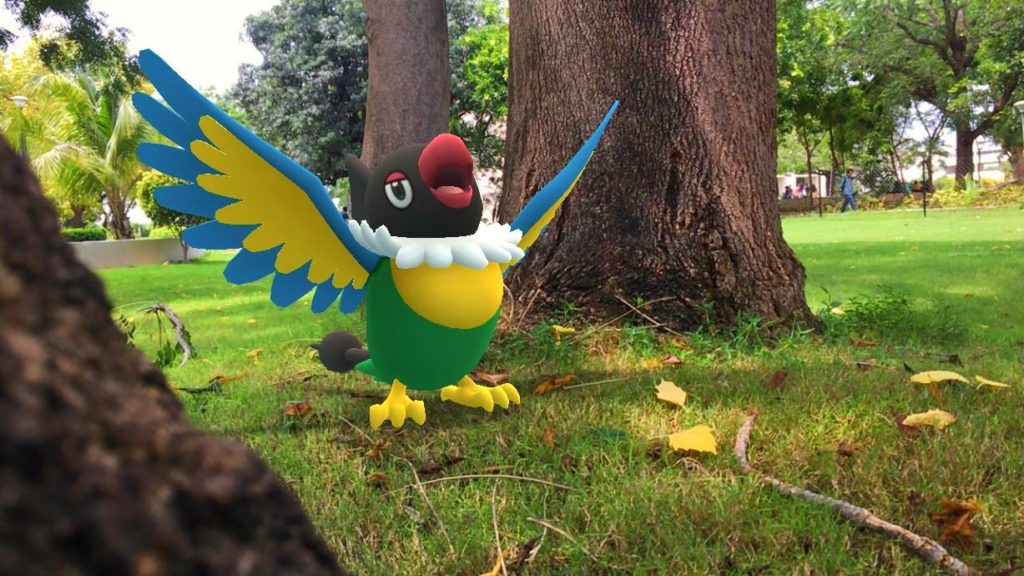 'I was wandering in a garden to take some pictures where I can across this beautiful chatot who was trying to learn to fly. It was spreading it's wings all the way to fly, so I decided to take some pictures of the chatot.'
'Togetic and the white flower' by HazelCrocus, The Netherlands.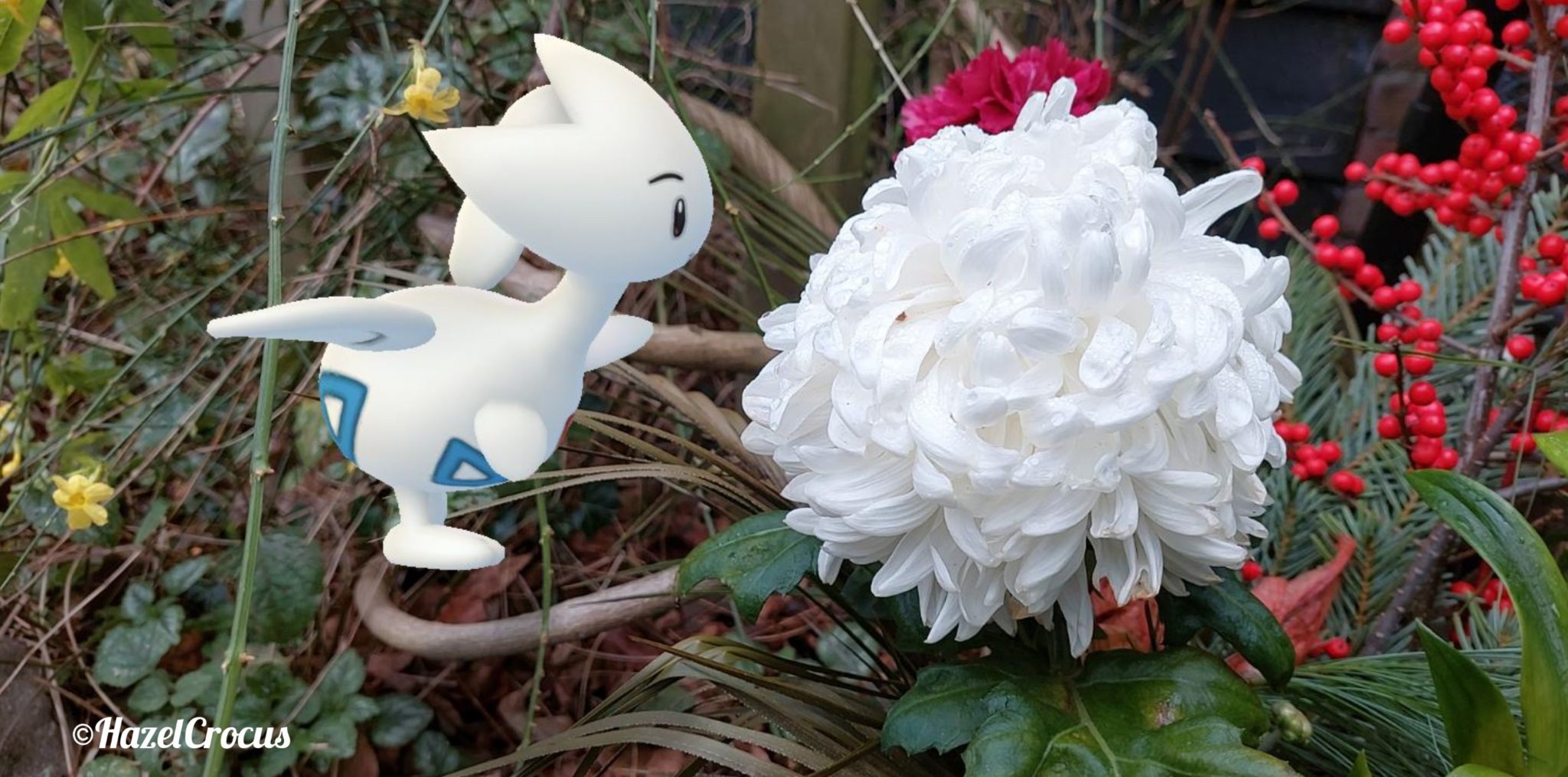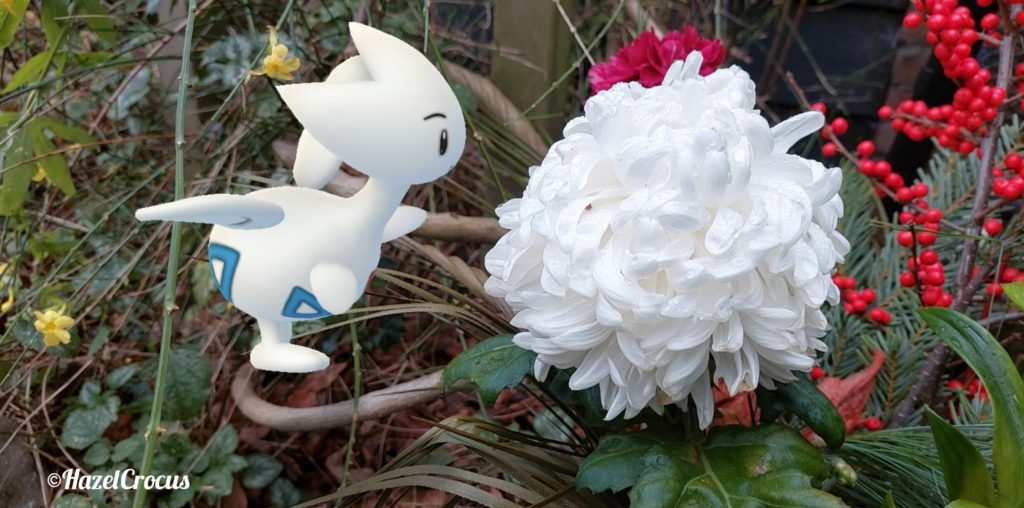 'I was looking out of the window into the garden, when in the corner of my eye I saw something white. I went into the garden and saw this beautiful Togetic who was looking at a white flower. The flower and the togetic are beautifully matched, I could totally see why the togetic felt attracted to this flower.'
'New Year decoration' by nana15AR, Hiroshima City, Japan.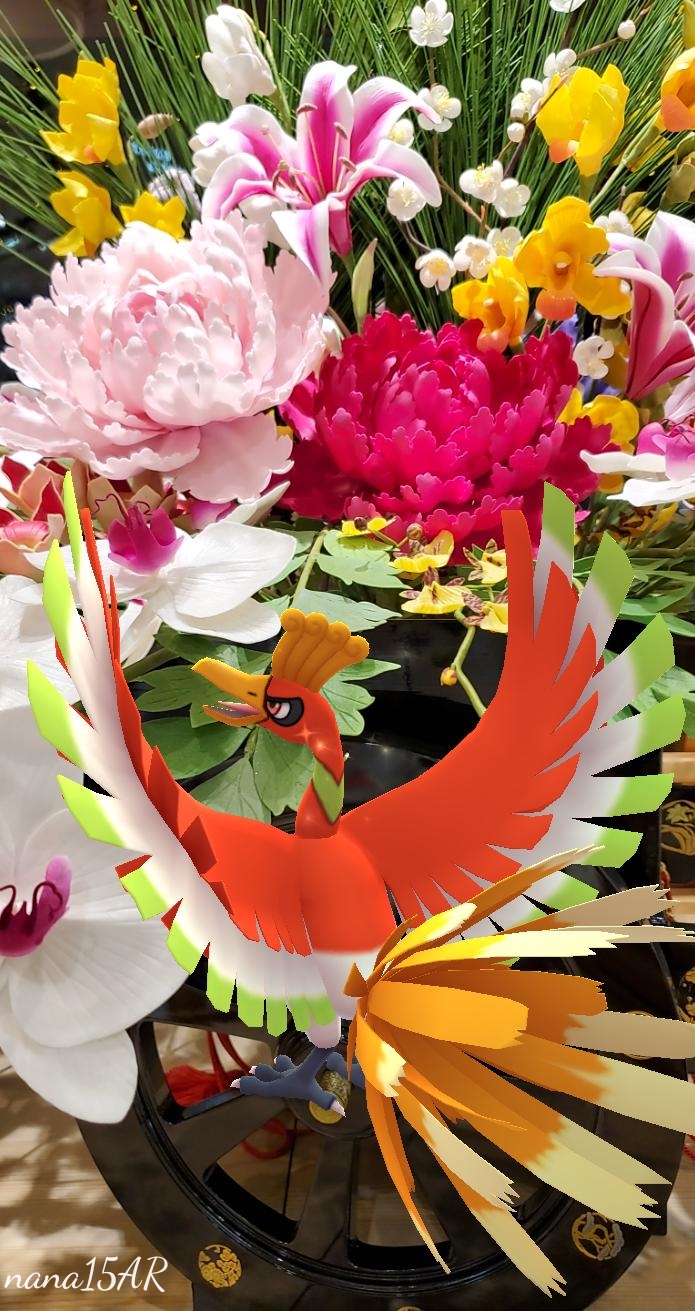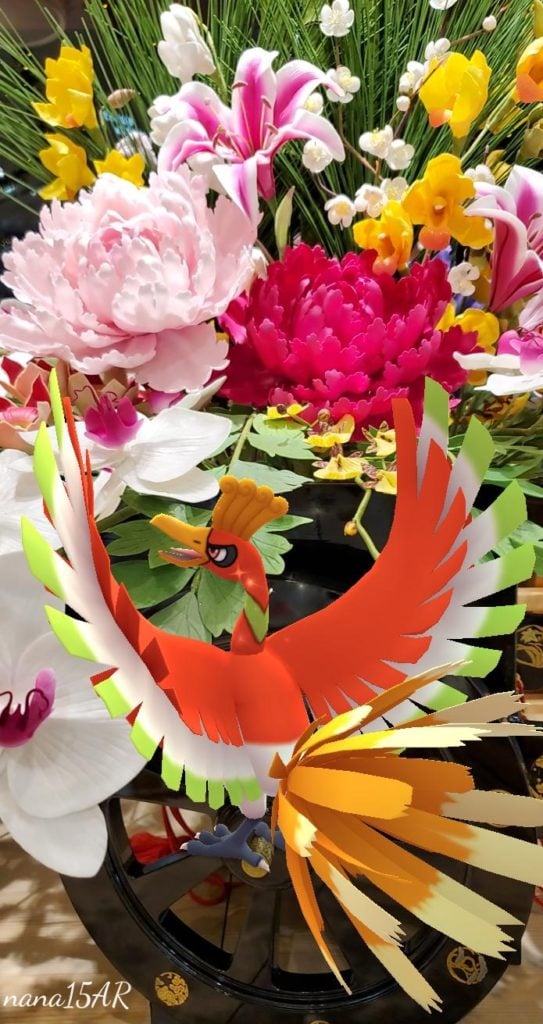 'Ho-Oh is ​​a very happy existence, and it is one of the most prestigious lucky charms. and This flower is made of Japanese sweets. It 's a very beautiful decoration.'
'Taillows territoy' by YubelBuster, Hessen, Germany.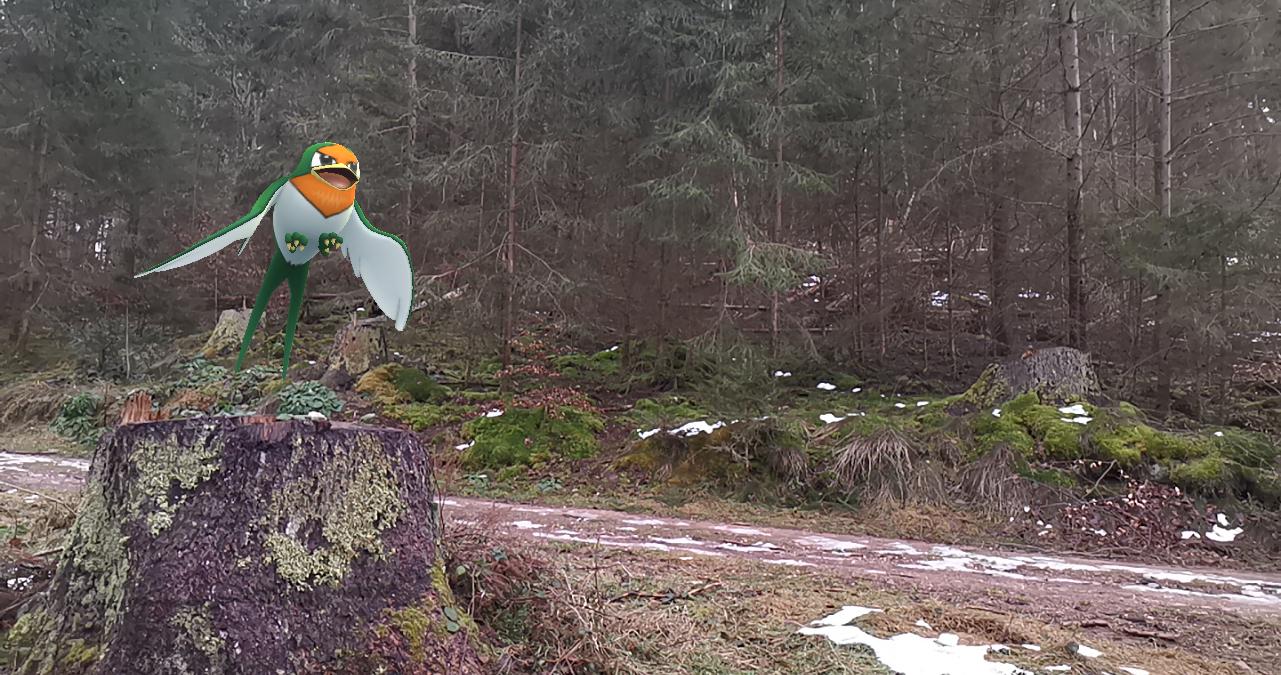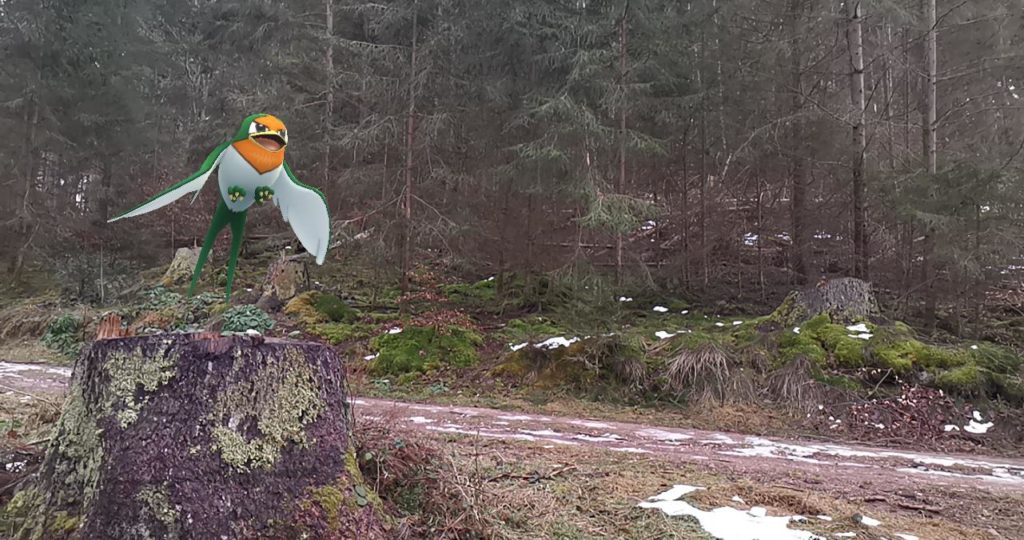 'A shiny taillow took over this spot in the forest. Its green colour lets it blend in perfectly.'
'Disobey Y ?' by PokeHunter79, Riverfront, Ahmedabad, India.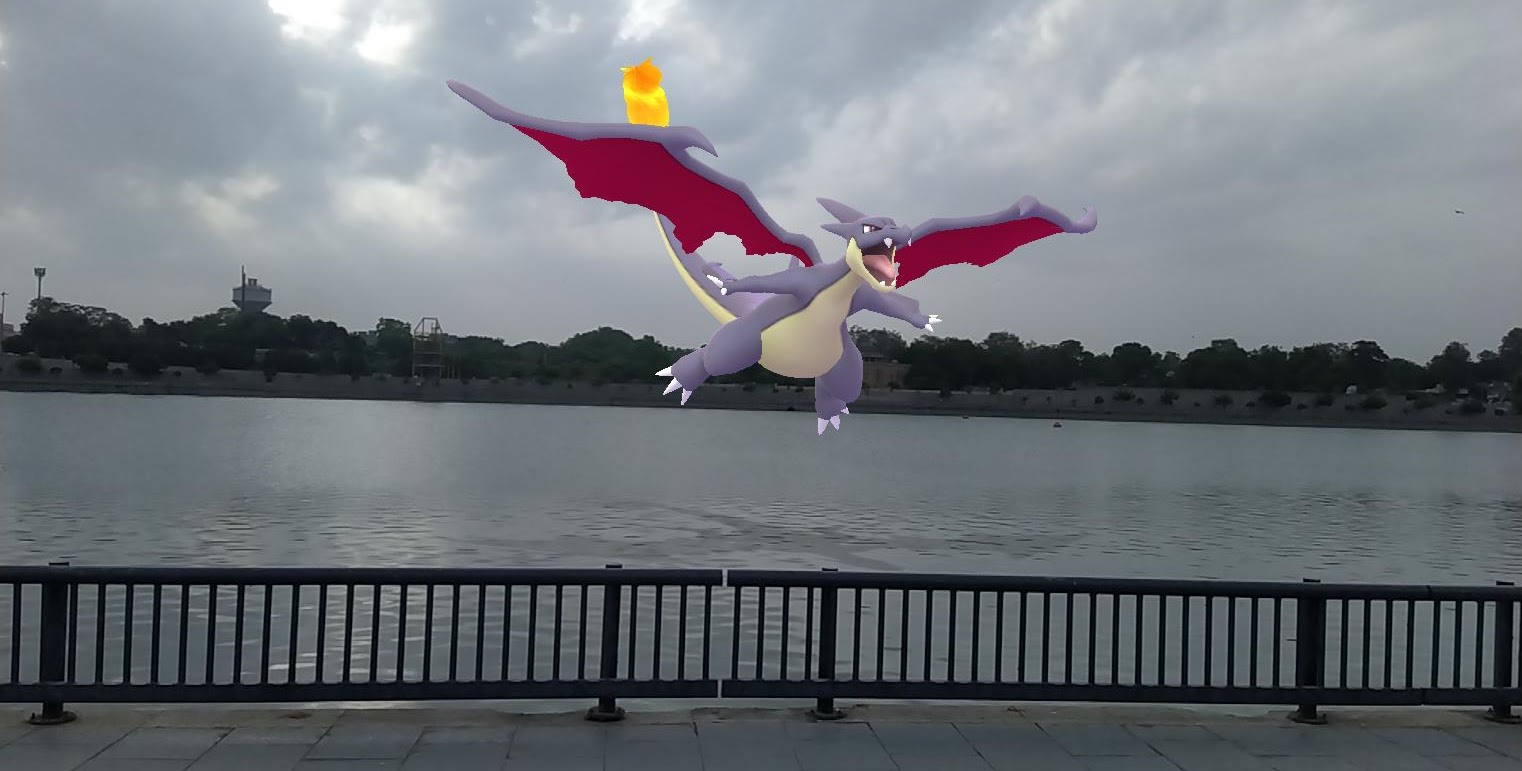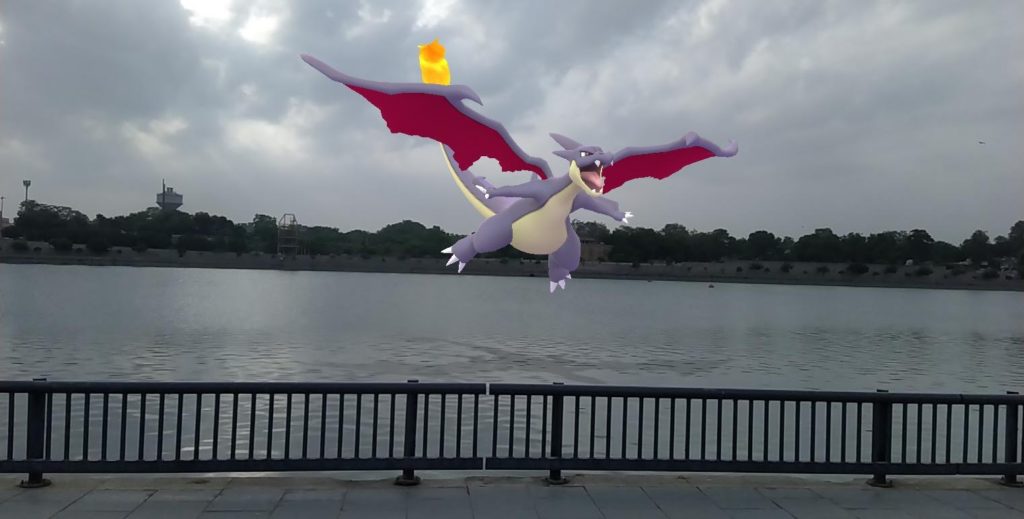 'Me and my friends enjoyed weather at Sabarmati Riverfront. And this sparkling Mega Charizard Y came from poke-ball. He never obey my orders. Just like trainer Ash.'
'Early Morning Flower Inspecter' by Feresk, Moalboal, Cebu, Philippines.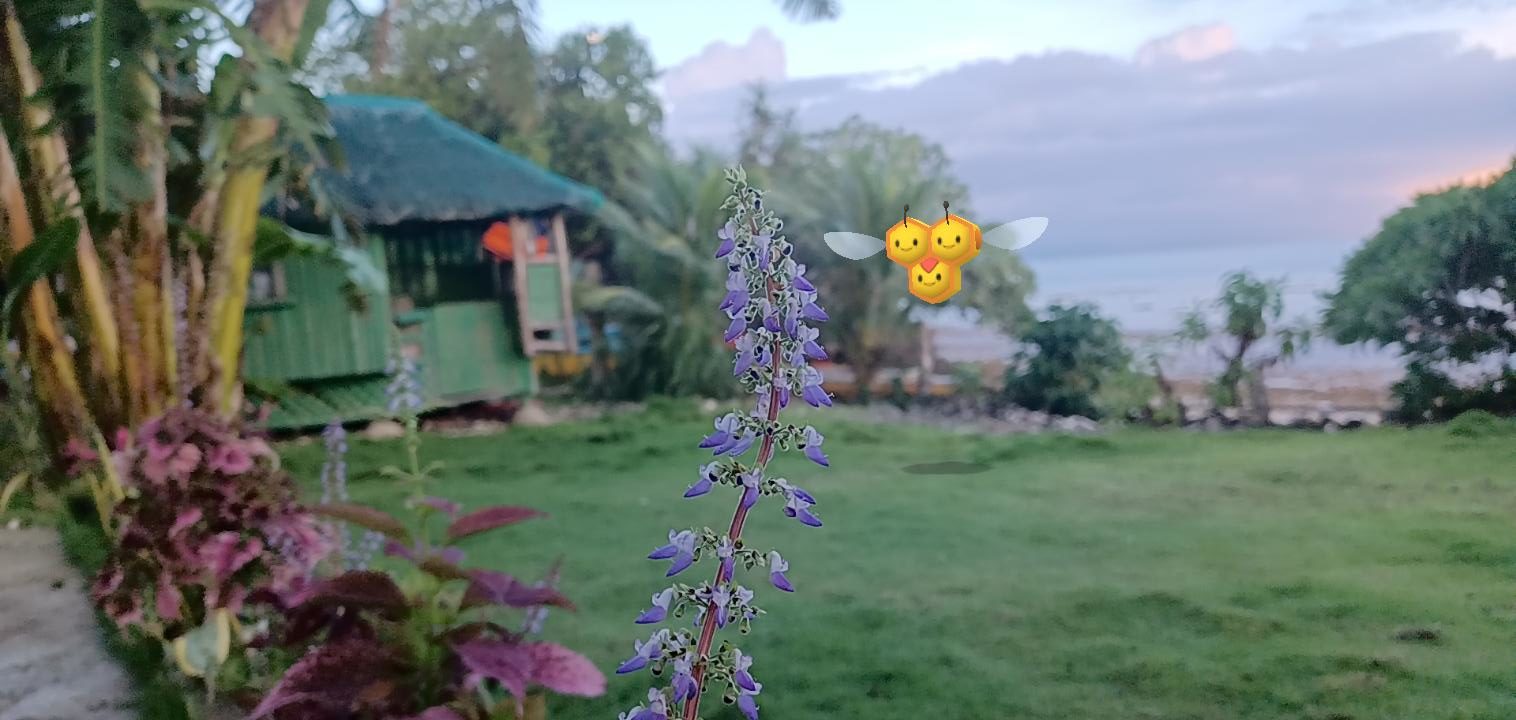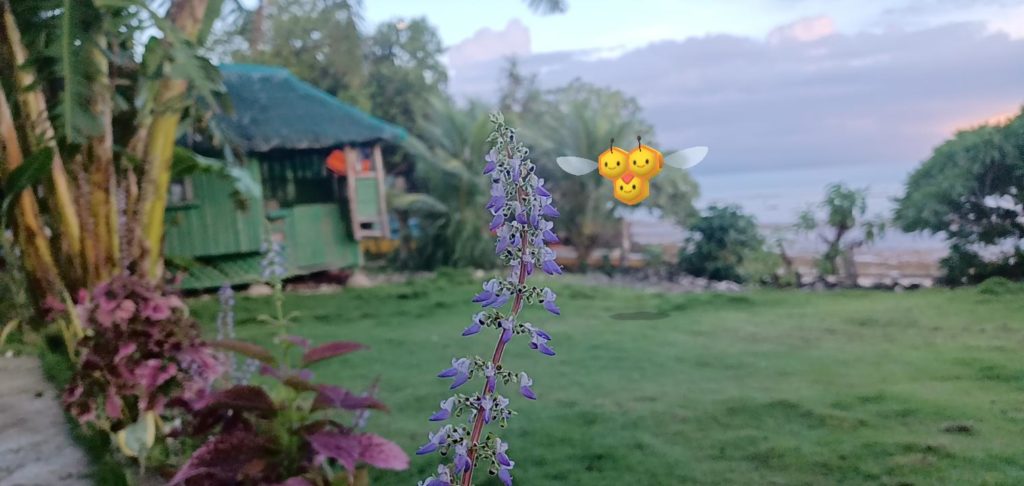 'Woke up to the sound of this little girl kissing the flowers so early in the morning.'
'colorful joy' by pokemoninlife, Rainbow Village, Taichung, Taiwan.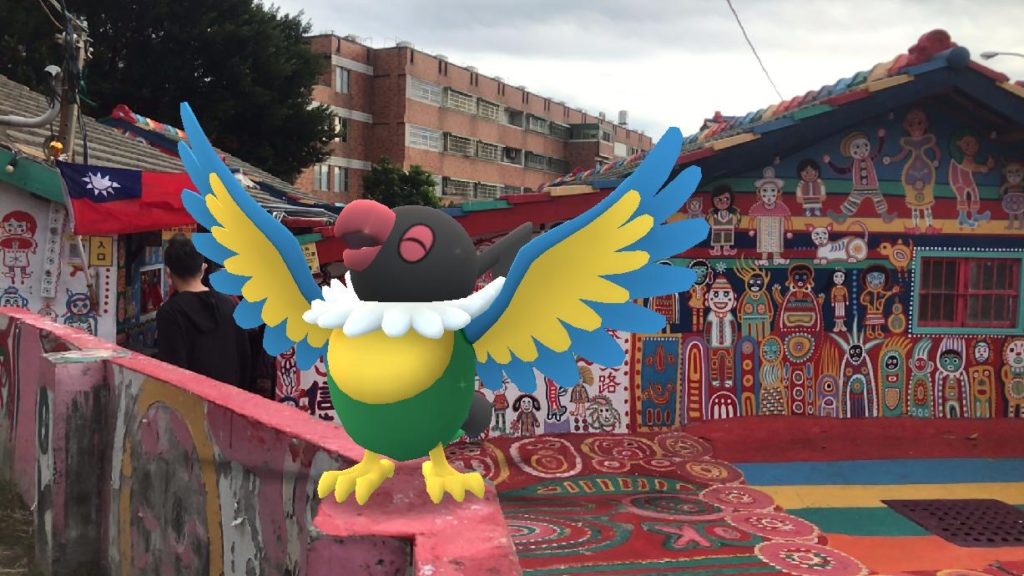 'Rainbow Village is a military dependents' village that was converted into street art in Taichung, Taiwan. Chatot flew here one day, and found out this place is full of joy. And it can meet lots of people here, learning human words.'
'Dragonite wants a berry' by CKLXS, Bogotá, D.C., Colombia.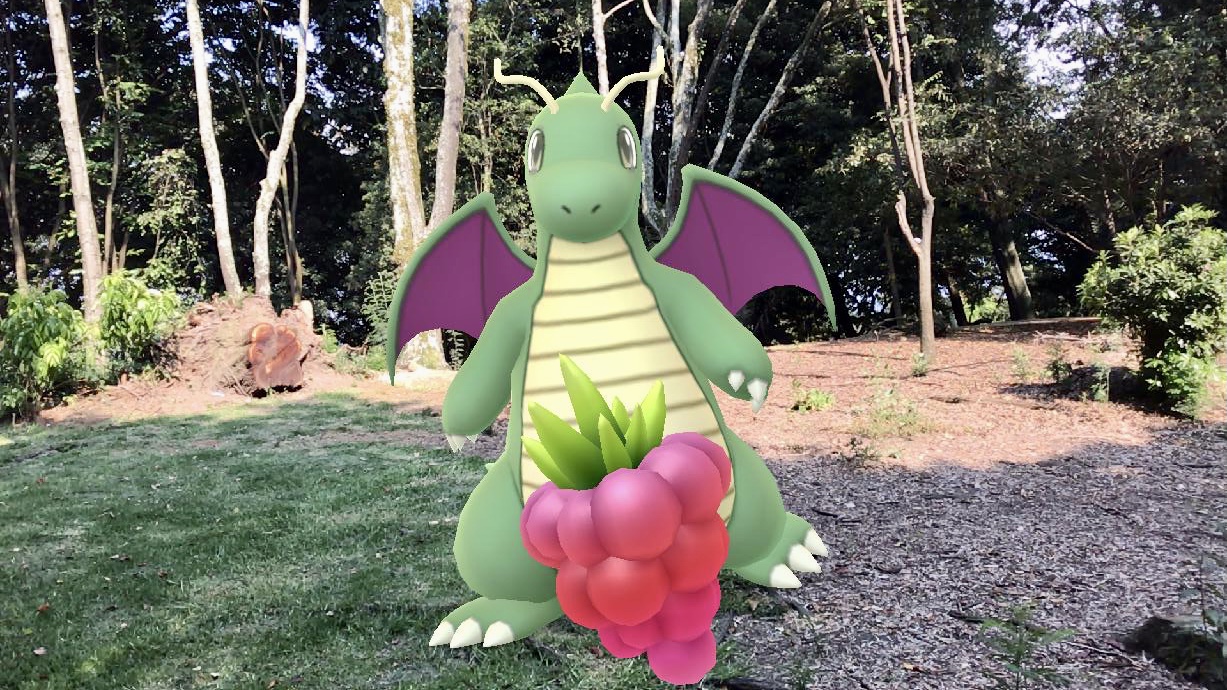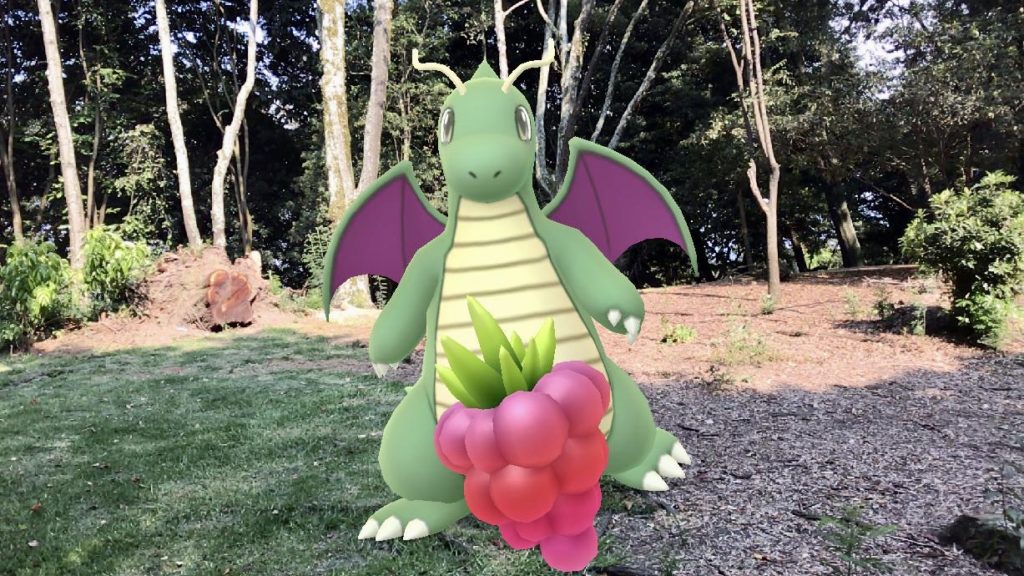 'Low how cute this Dragonite emerged from the deep forest when I lured him with a berry! I could hear his steps very loud as he came closer for the treat. Shy? I really don't think so! He even stayed and asked for more ☺ '
'Beauty Butterfree' by Pokemongo_satellite, Saputara, Gujarat, India.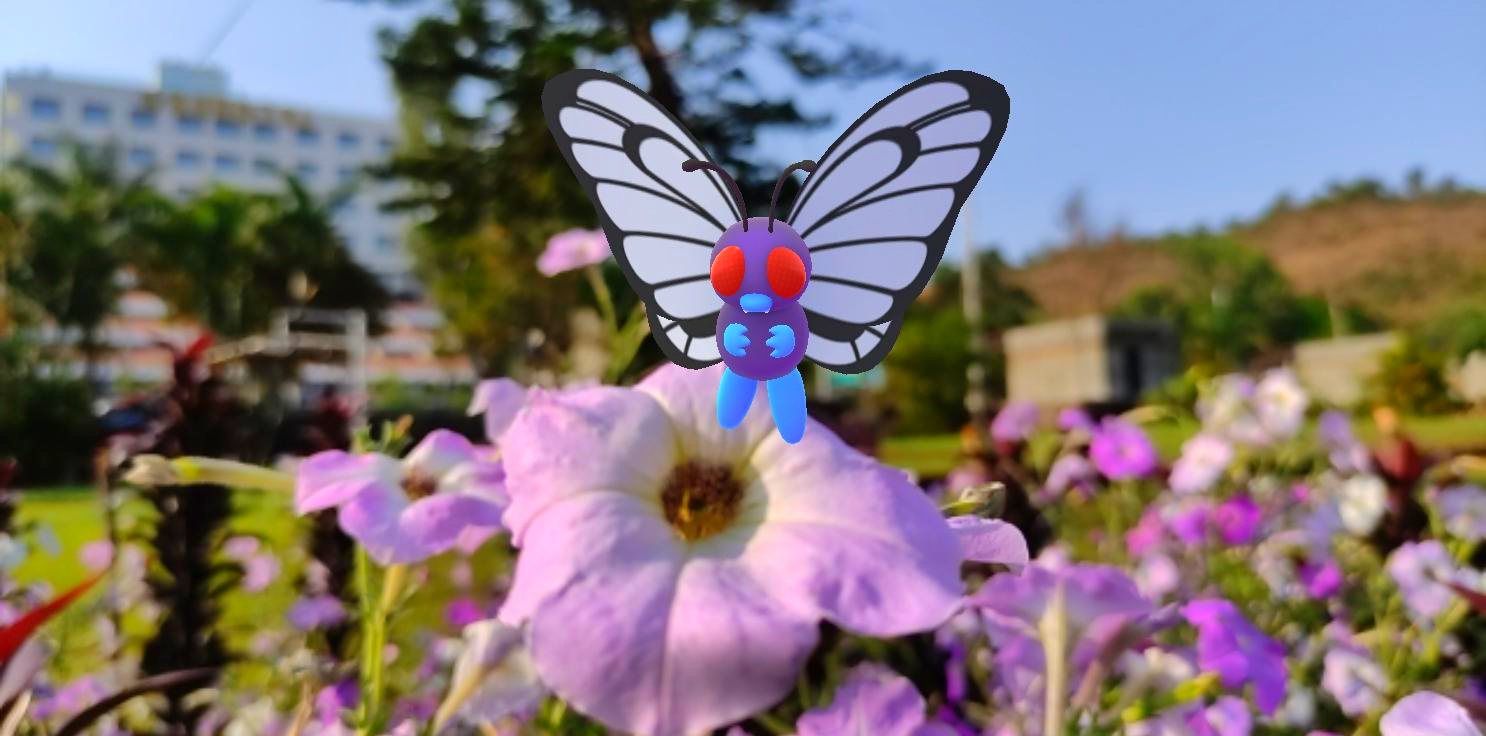 'Saputara hill station has many natural gardens, while visiting one of those gardens I found this beautiful Butterfree hovering over the flower. There were plenty of them around the garden, all of them adding to the beauty of the place.'
'Altaria's Golden Moment' by EarlKetchum, Taguig City, Philippines.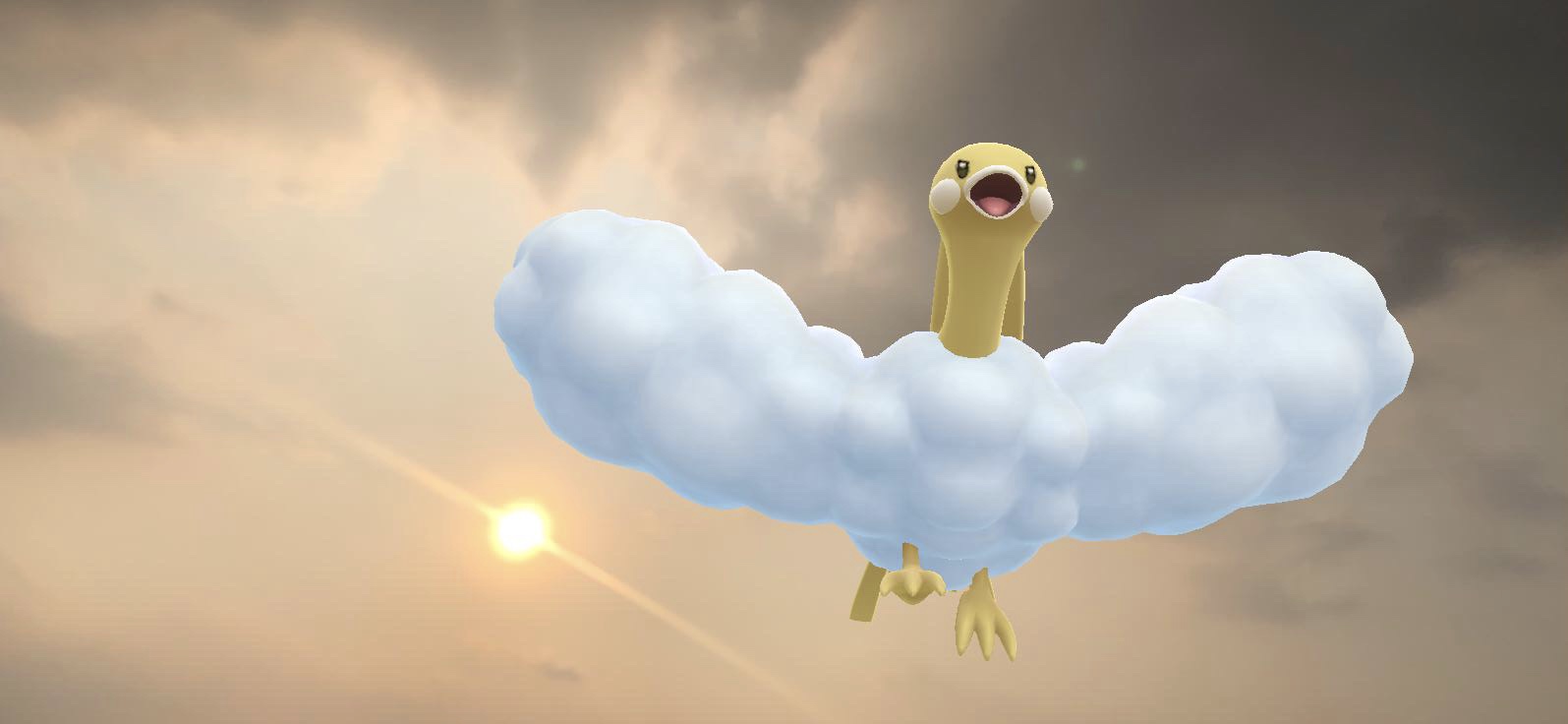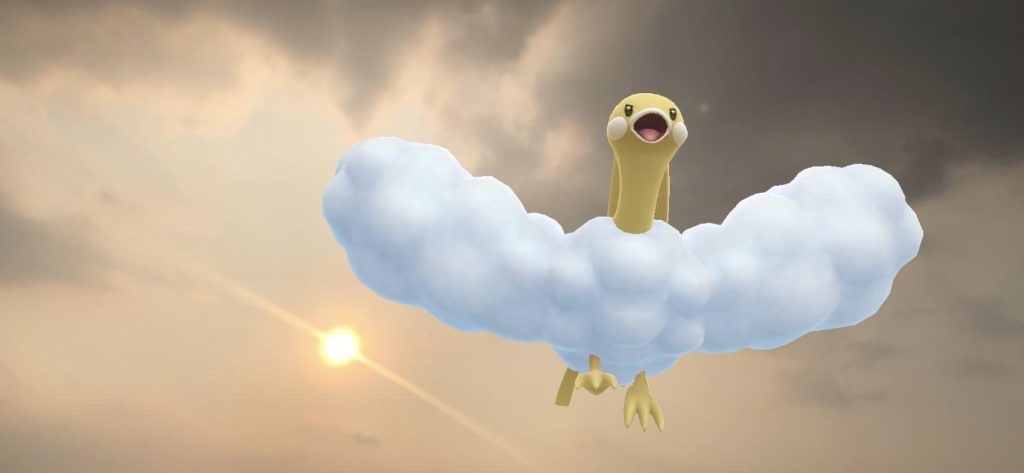 'Shiny Altaria randomly showed itself on one magical golden sunset.'
Edited Images
The below AR images have been edited or filtered in some way.
'The storm chaser' by ElKhan32, Essex, UK.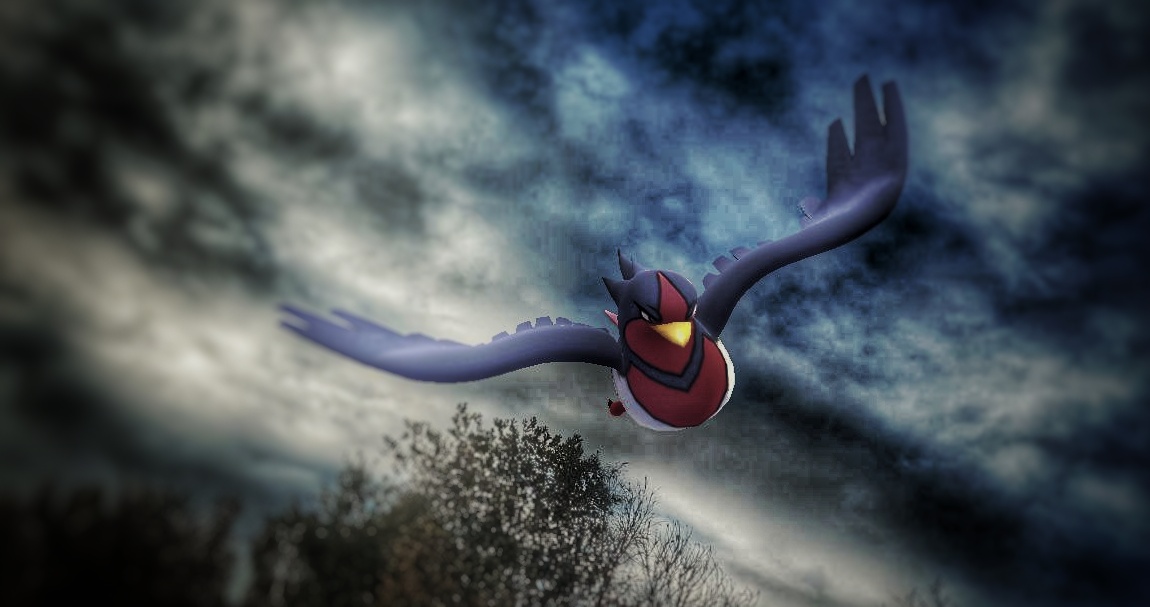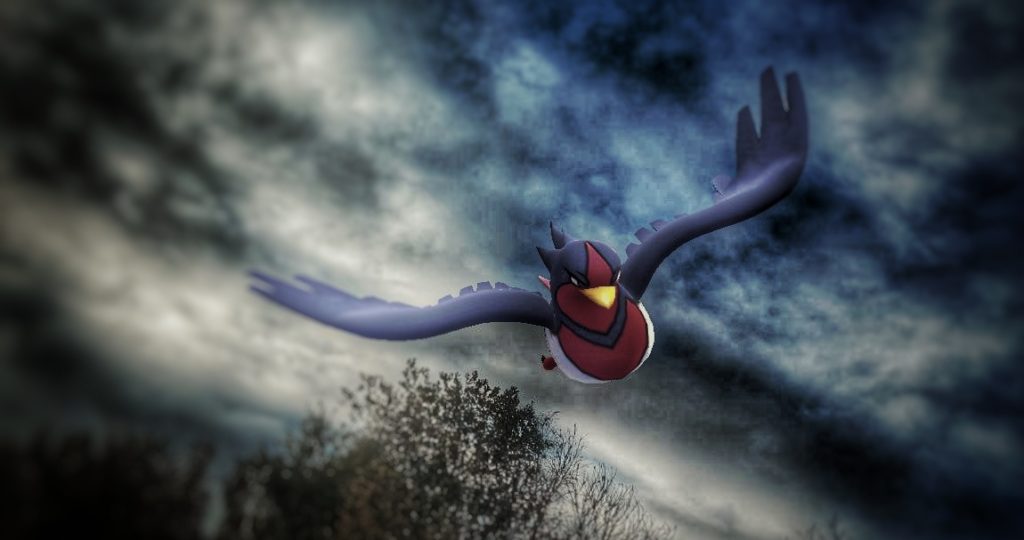 'This mighty bird chases the high winds of the great storms and rides the winds at break neck speeds.'
'Hitching a ride' by PokegramsTM, Lake District, UK.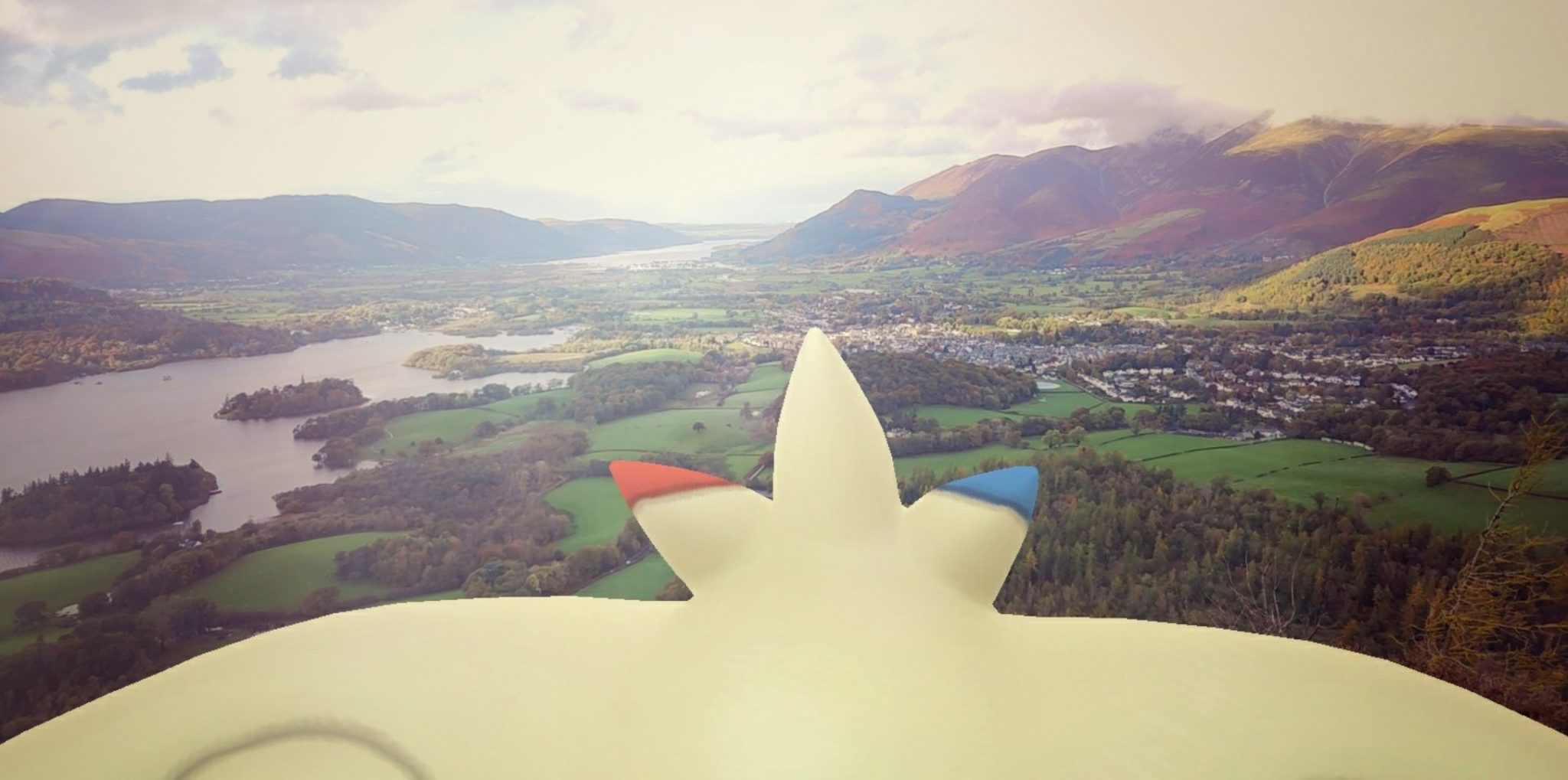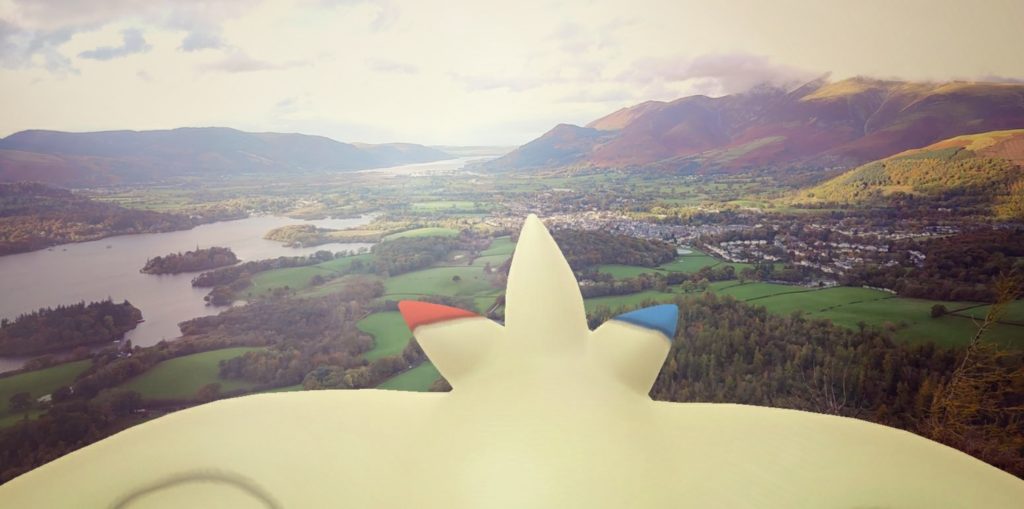 'This is an angle I don't use too often but it felt appropriate to use it for Togekiss. The pokemon is not the most graceful looking so so I didn't feel like shooting it from the front would work as well. Instead I positioned it just off the edge of a cliff and gave the perspective of riding on the back of the pokemon.'
'Early Fall Riser' by Chris J. Faria, Marlborough, MA, USA.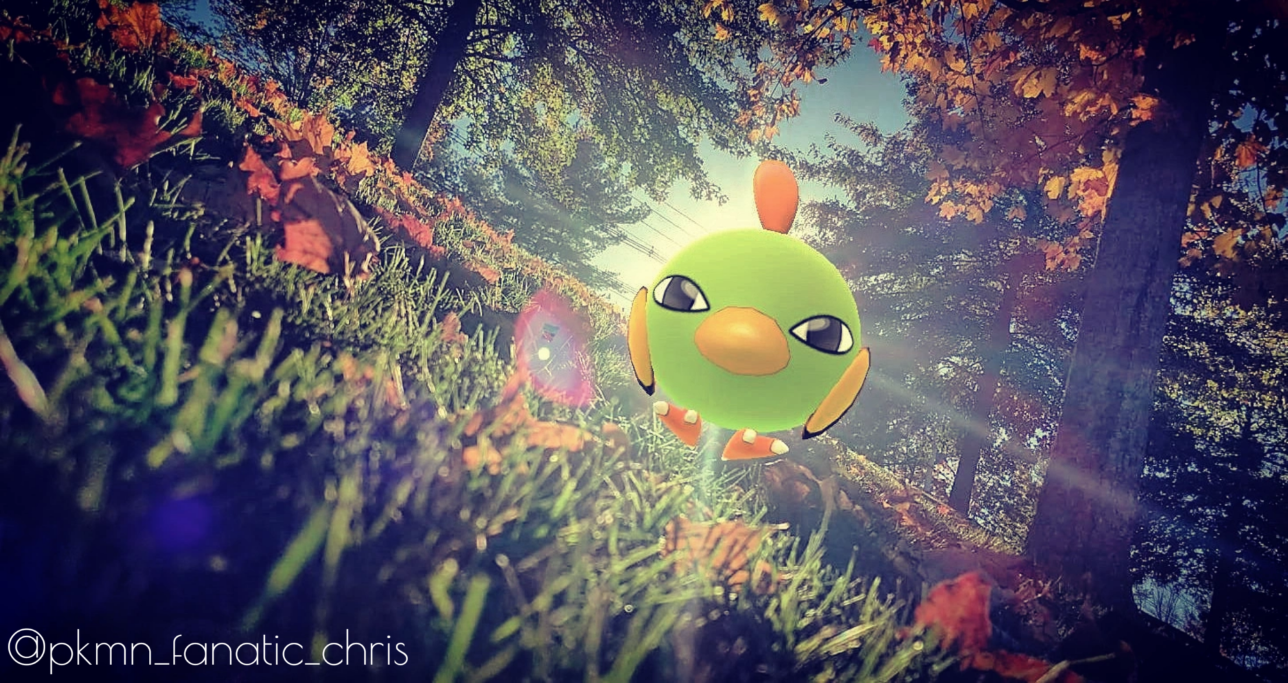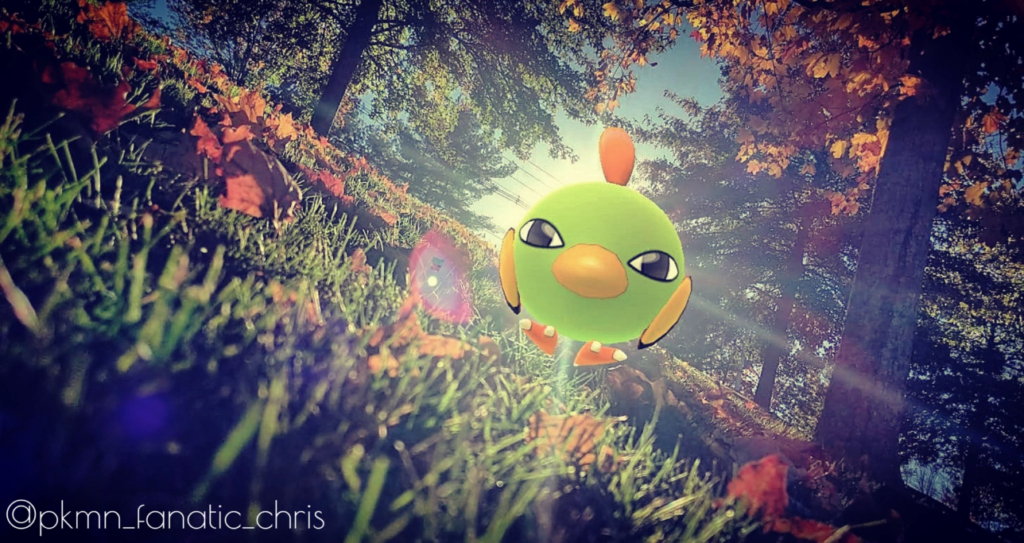 'Waking up on a fall morning and blending in with the foliage, Natu embarks on a new adventure!'
'Touch Me Not' by Feresk, Lilo-an, Cebu, Philippines.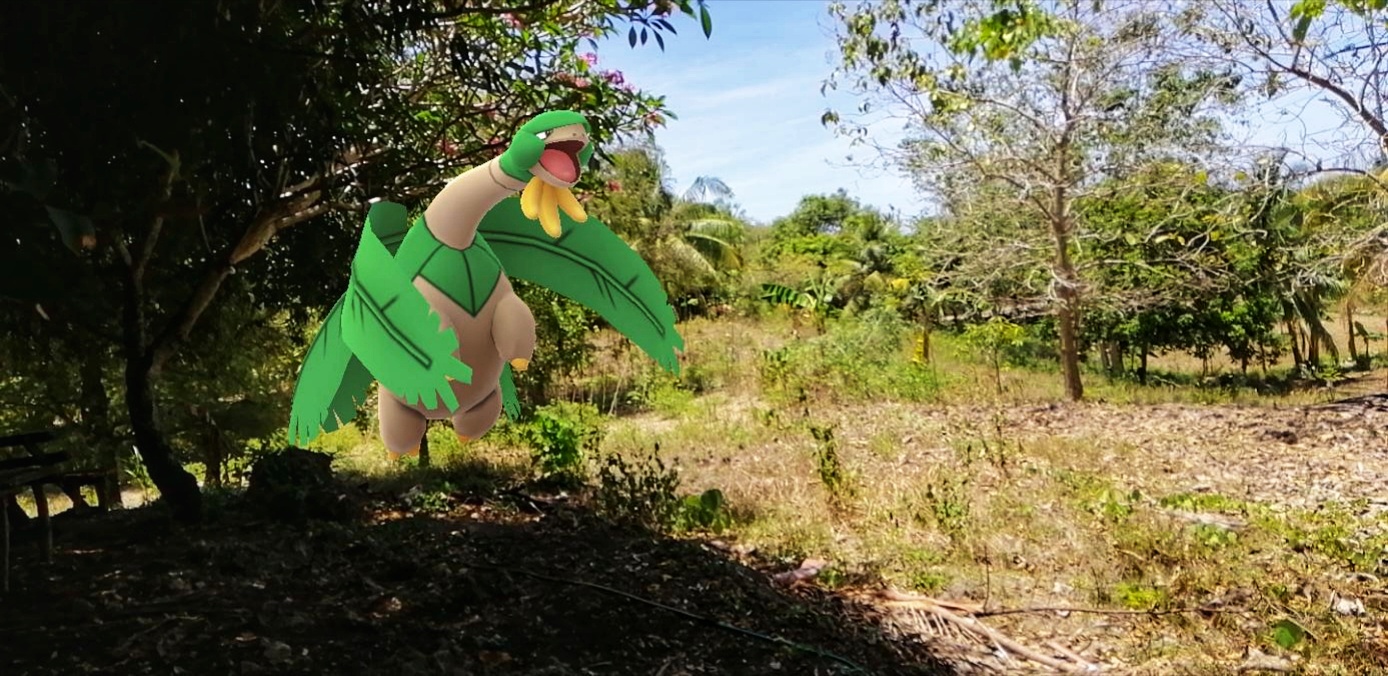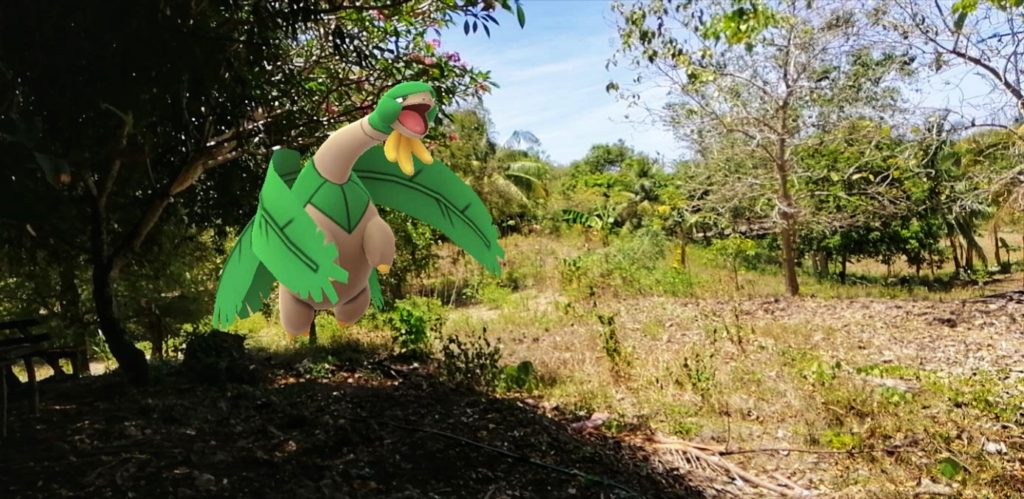 'This is what happens when you scare a Tropius that is taking an afternoon nap. You get a flying fruit tantrum.'
'A Shining Swellow' by Pokemon_nature_snaps, UK.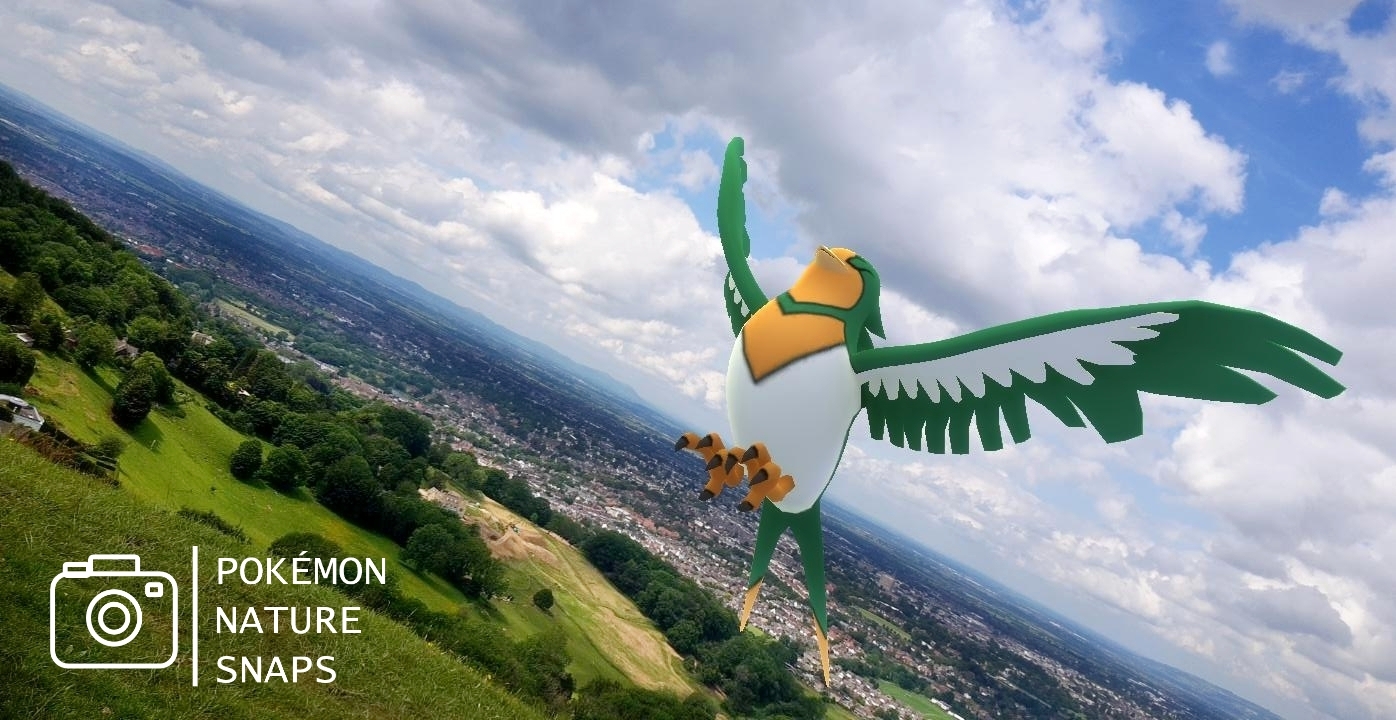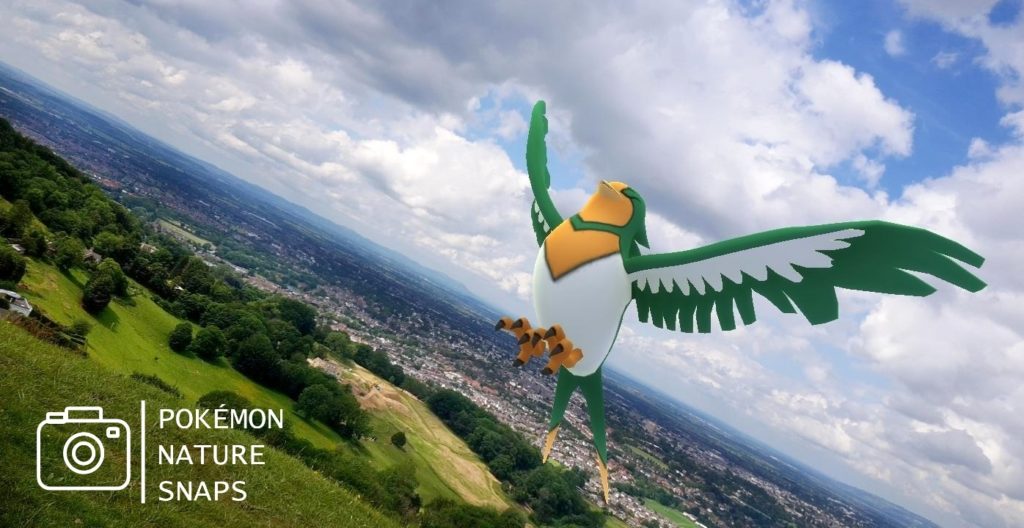 'Retro version' by Adikar123, Hyderabad, India.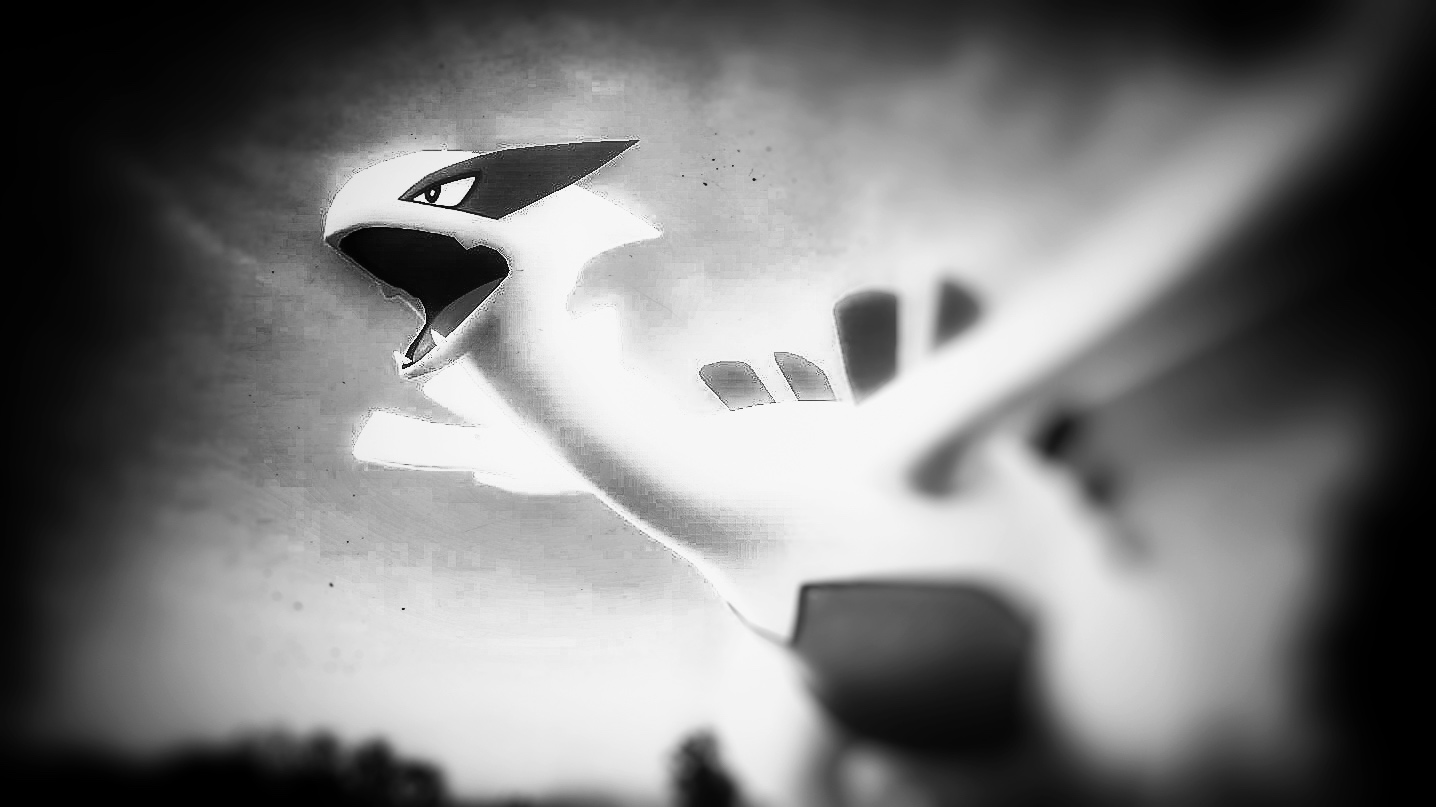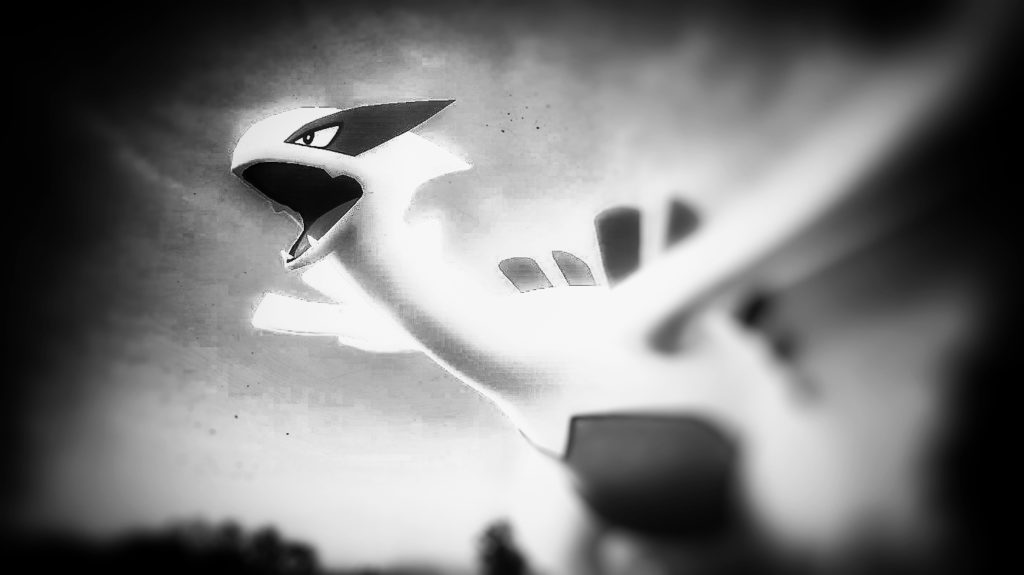 'Lugia retro version'
By thebibliofreak, Norfolk, United Kingdom.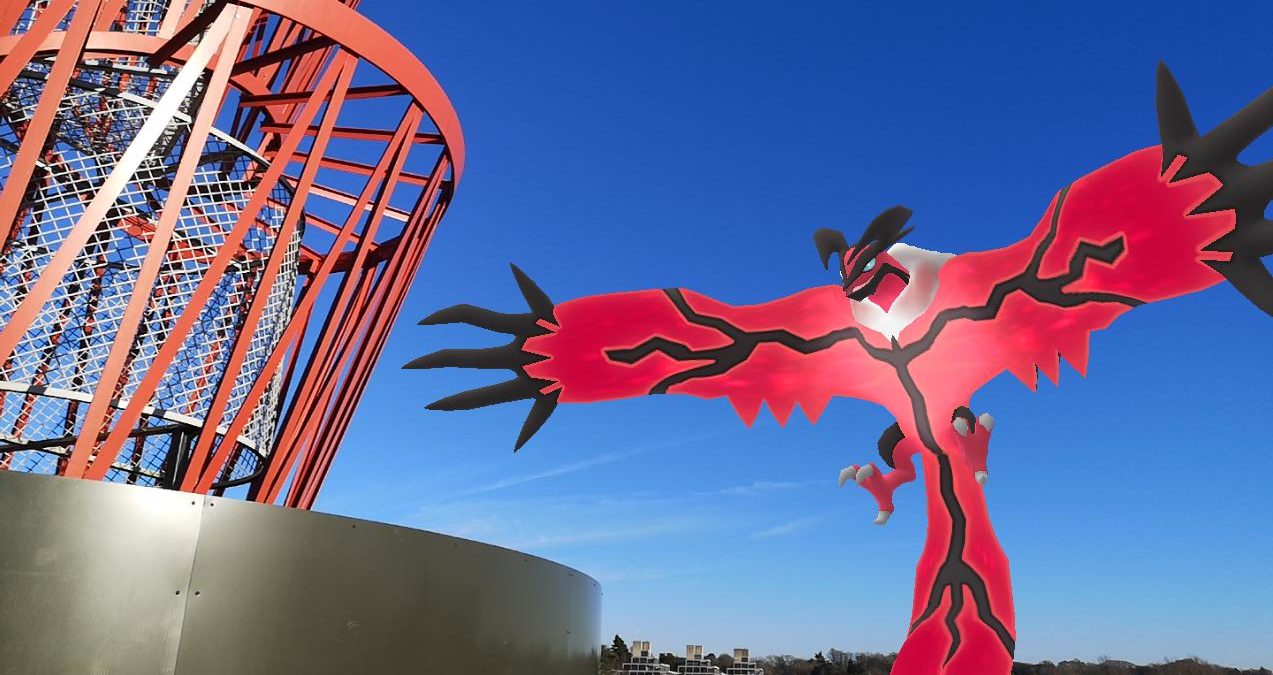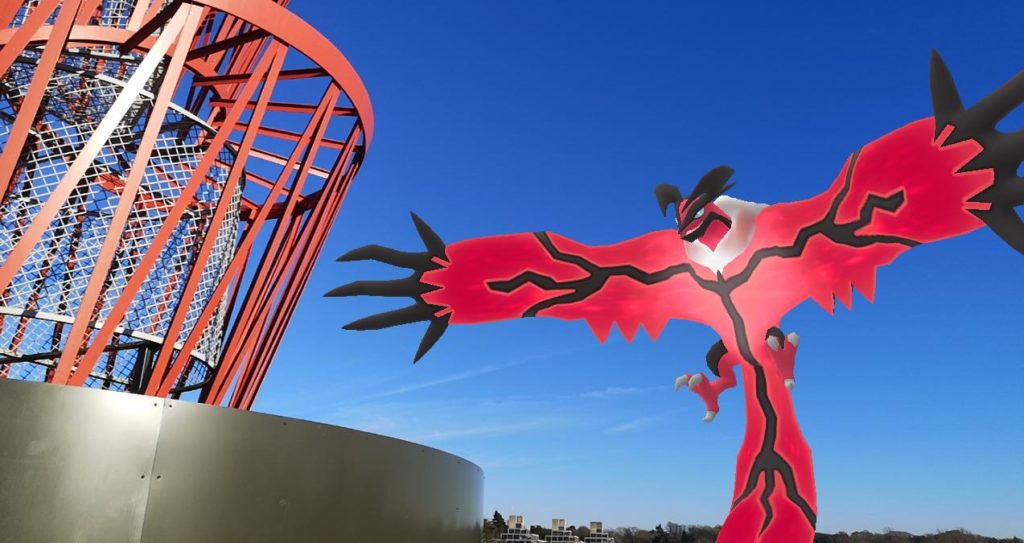 'I imagined Yveltal swooping from the red structure and this being a place that it was known to be found.'
'The breath beneath my wings' by ElKhan32, Essex, UK.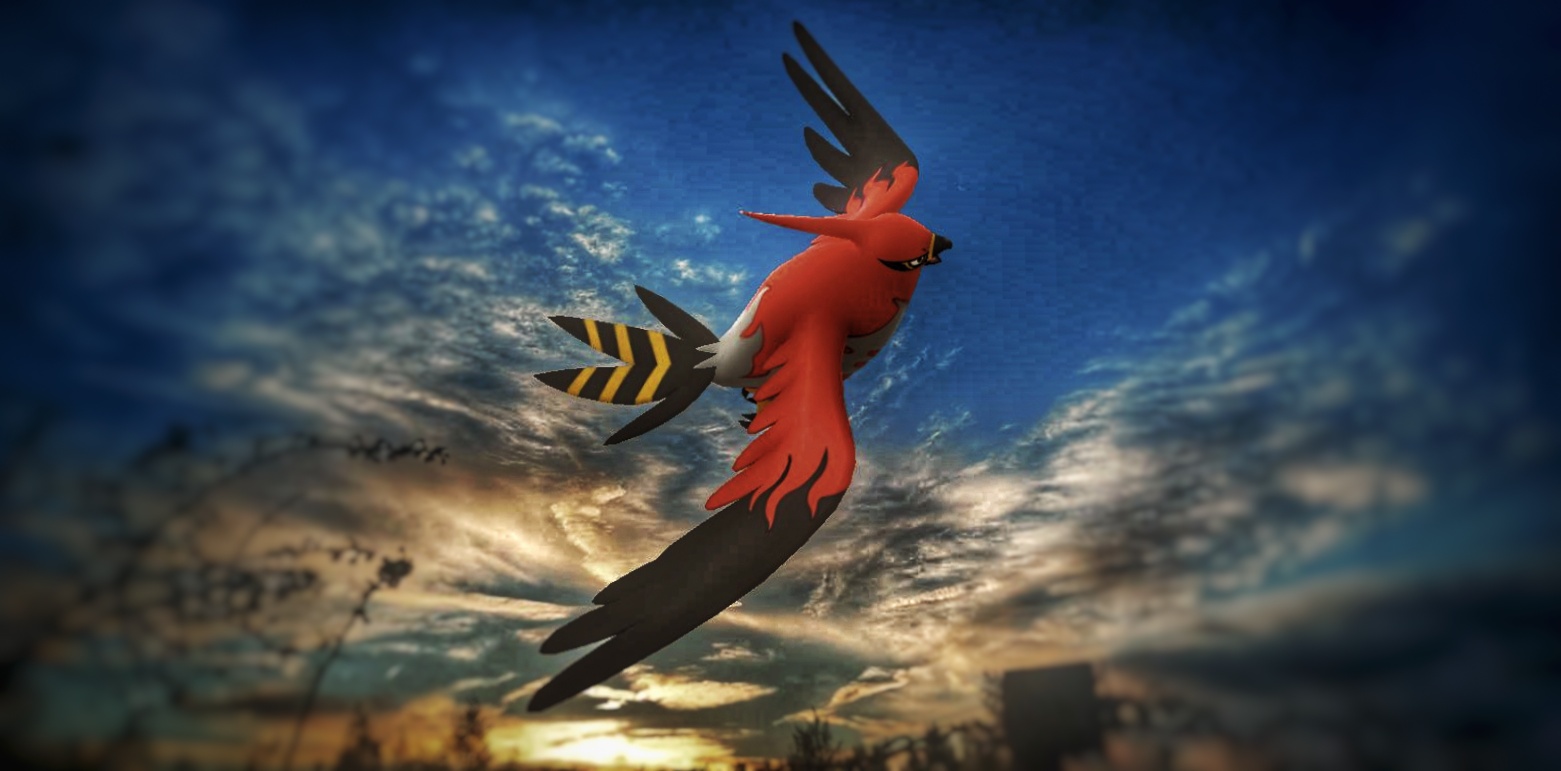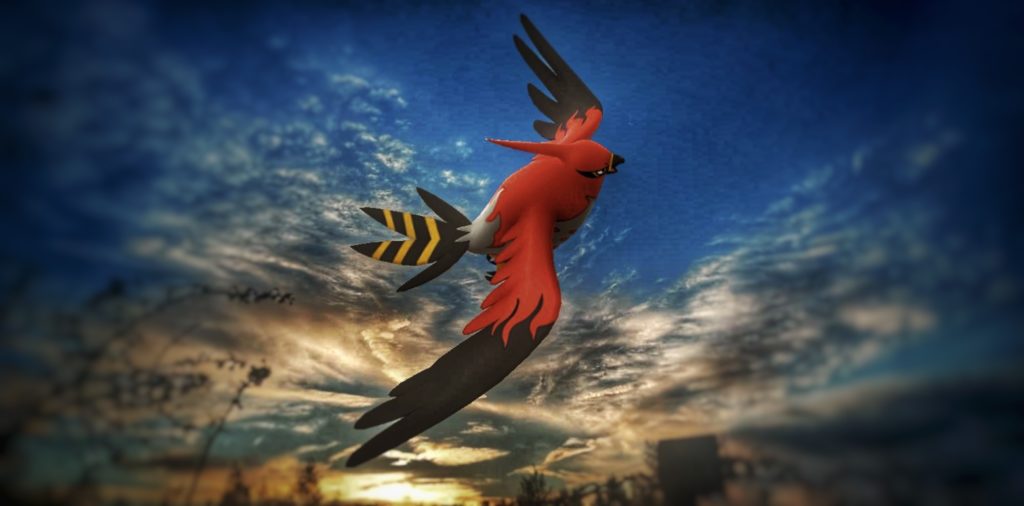 'There is nothing more beautiful than watching a magnificent creature take flight.'
'Watch Out, Zapdos Is Escaping!' by Chris J. Faria, Somerset, MA, USA.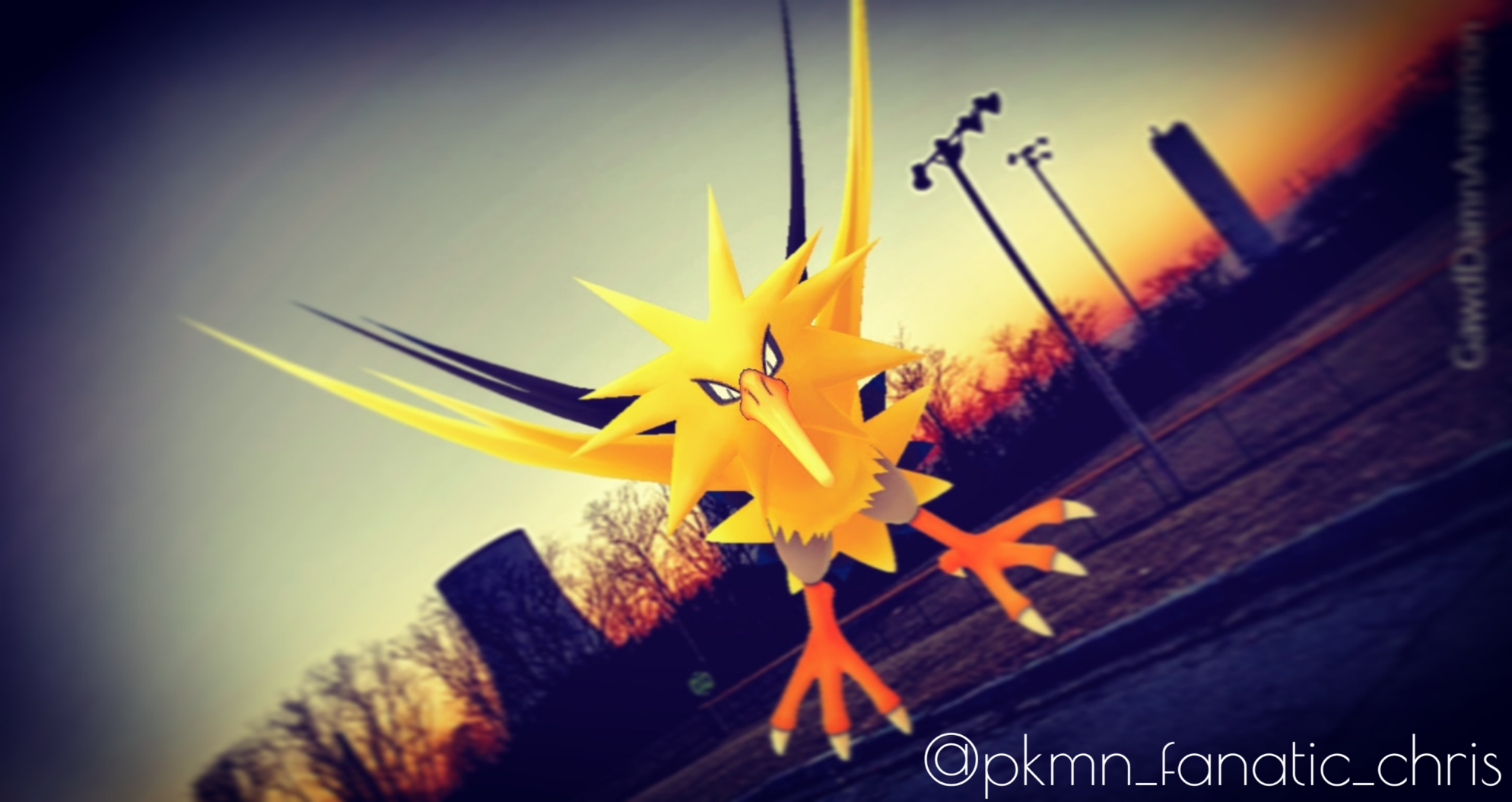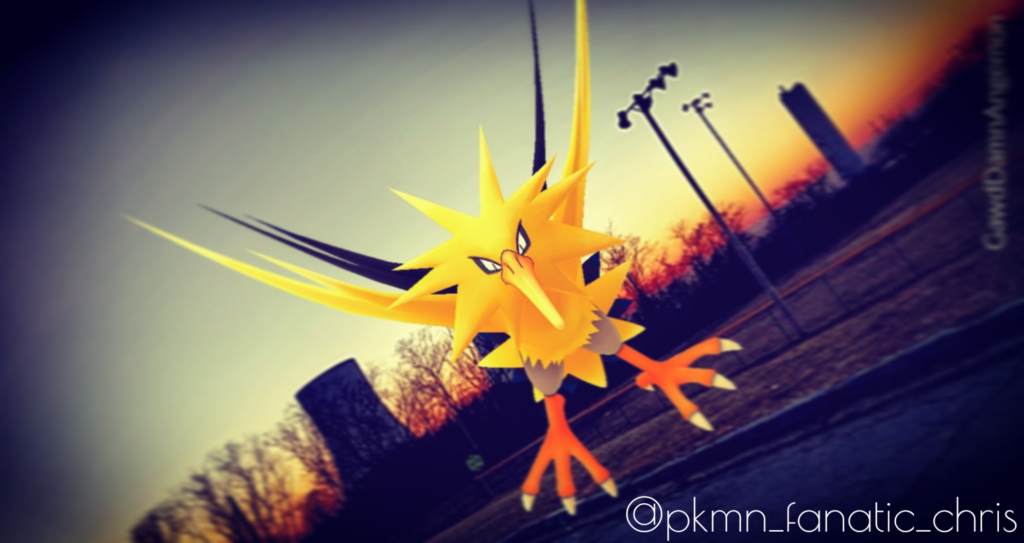 'Flying right towards the camera, Zapdos has escaped the nearby power plant! Where is it headed to next?'
AR Masters
The below images are taken by our AR Masters.
'Hiking, or flying?' by Ash Ketzchup, Canary Islands.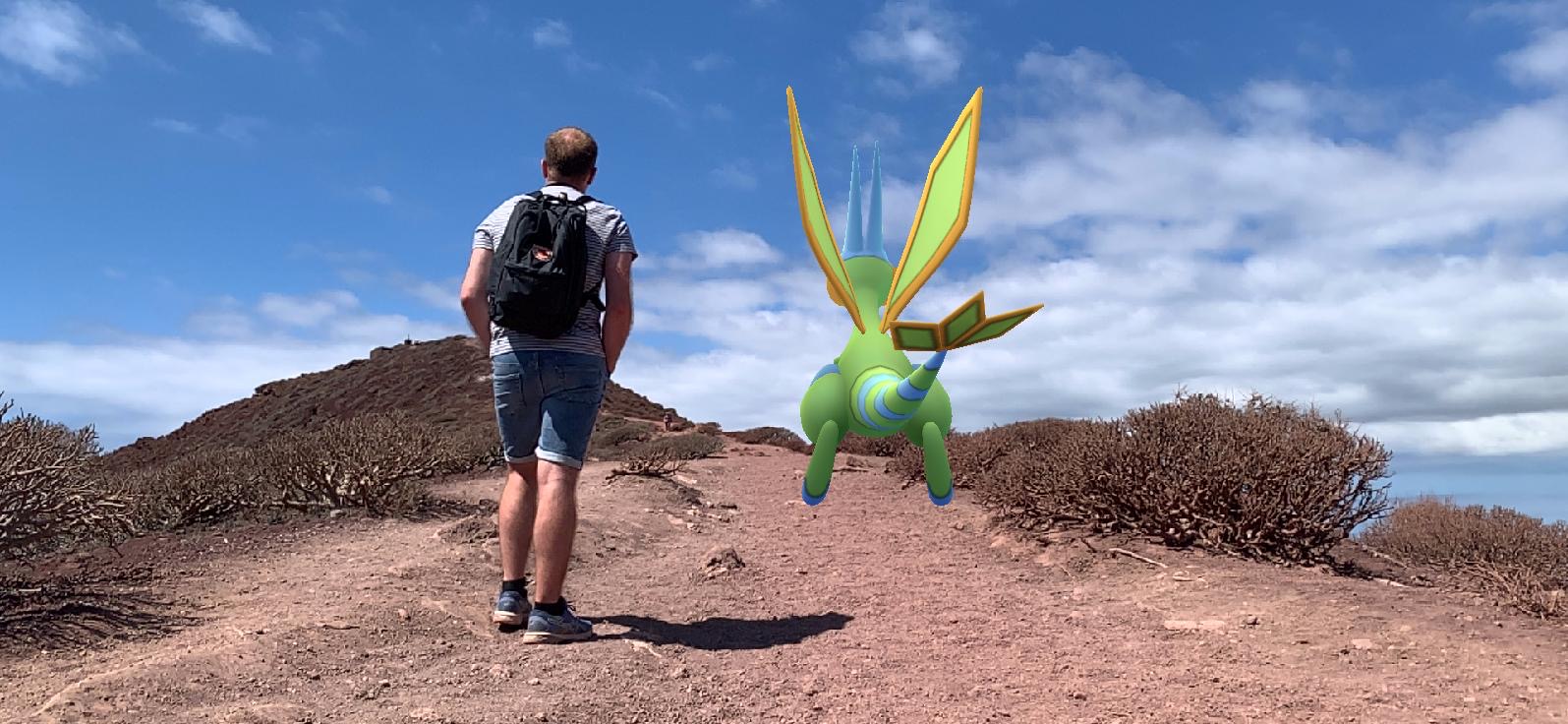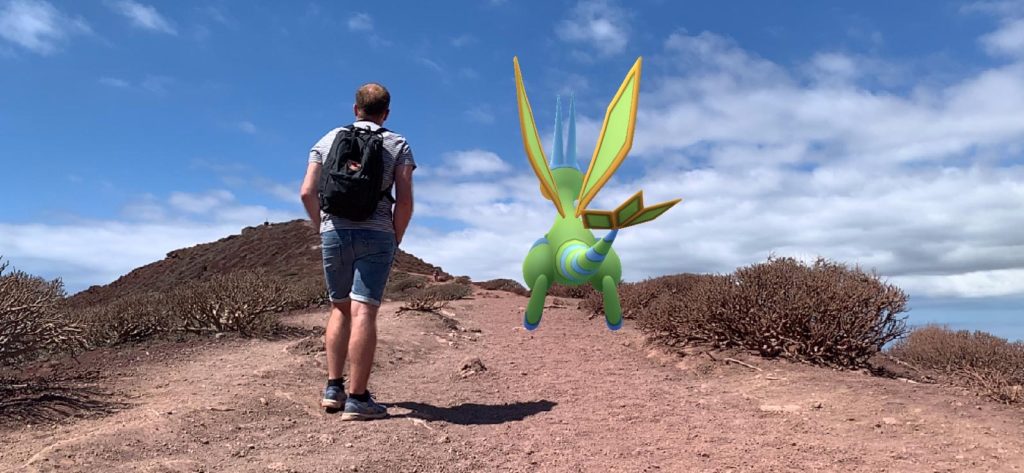 'Hiking with my buddy Flygon!'
'Poultry in motion' by PokegramsTM, Scotland.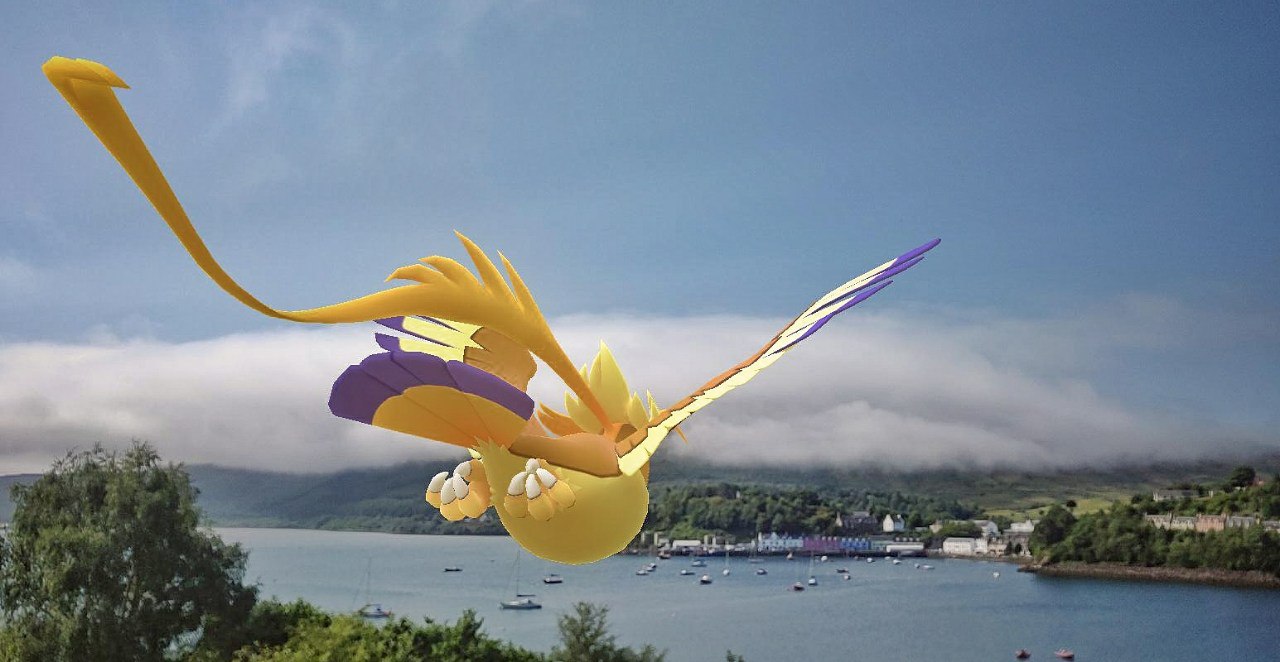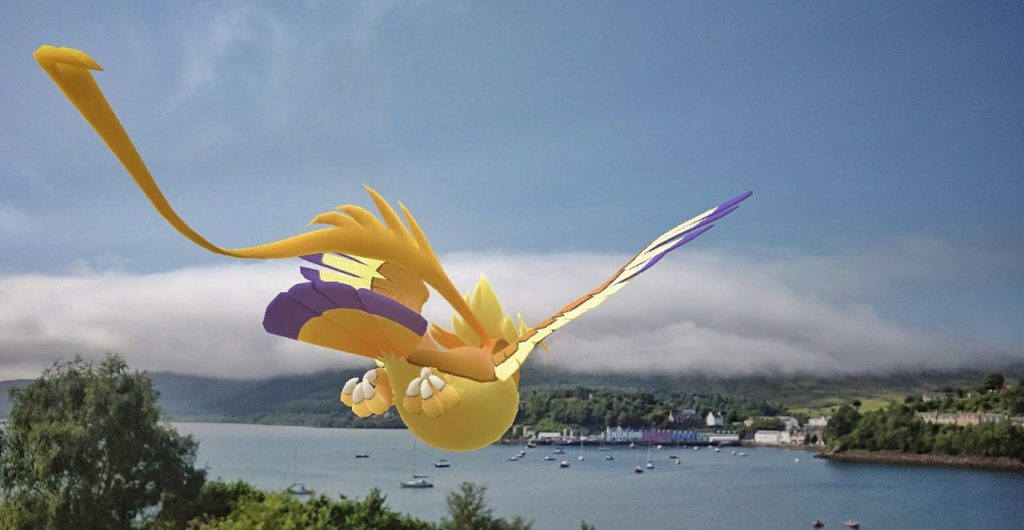 'Sometimes it's nice to see the pokemon from another angle. I shot it from behind so you can see the long ribbon like feather. This mega Pidgeot must be flying into town to pick up some groceries for the family.'
'Twins' by kittypokemonsalot, Grimsby, UK.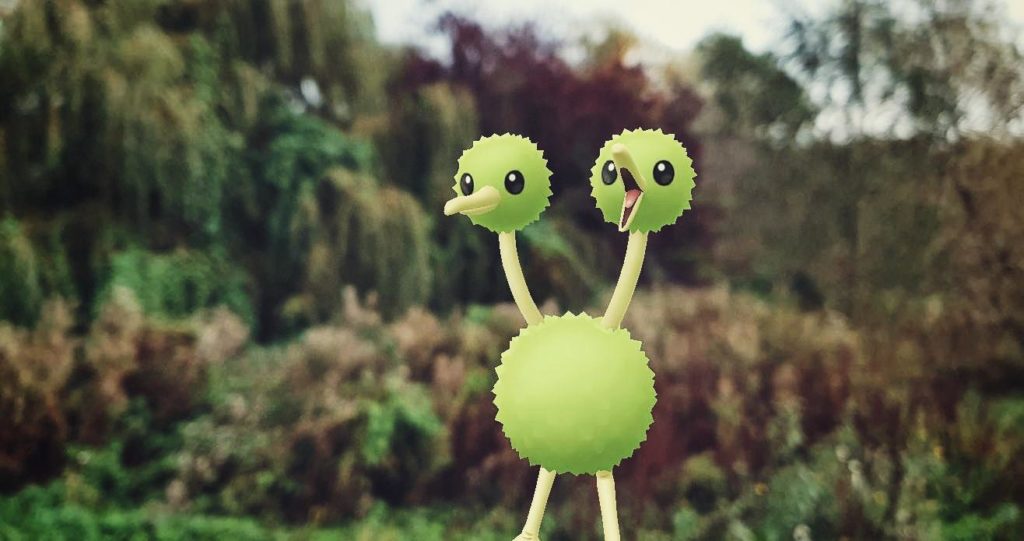 'Shiny Doduo has really vexed me, I was traded this one but I still haven't had one of my own yet, one day! I took this using the Bokehmon technique on a fairly dreary day. By using my hand to create the blurring, it also meant that the background came out a bit darker than it looked in person, which suited the photo much better.'
Next Submission Theme
For our next theme, we want to see your best 'Winter' themed images! That could mean snowy settings, or Ice types, or whatever makes you think of winter. Submit here by 20th February 2022 to be considered, full rules at the link.