Trainers, yet another leak has appeared, hinting the potential release of new cross-generational evolution lines in Pokemon. After the recent discovery of Sinnoh Stone in Pokemon GO's network traffic, Pokemon GO's official monthly newsletter has shared the following hint: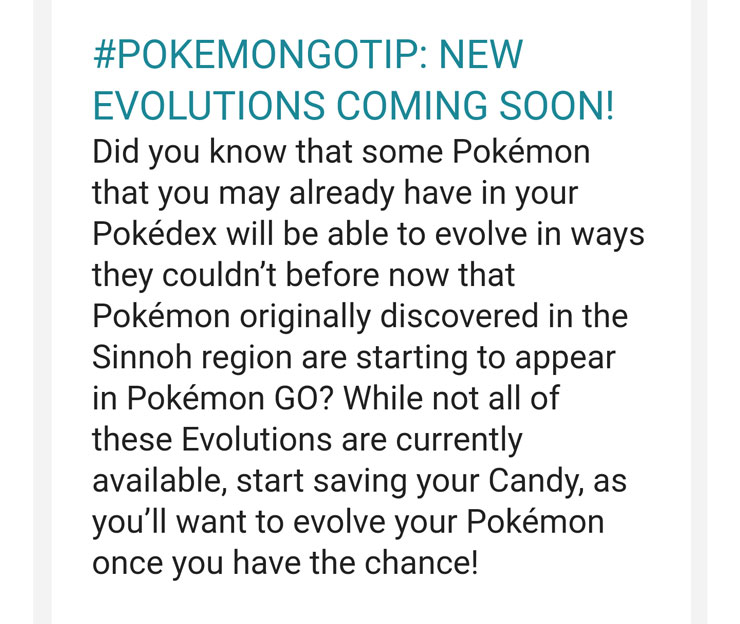 Let's unpack this, shall we? Here's what you need to know:
Niantic is clearly playing into cross generational hype here, as this is the first time they've acknowledged Sinnoh evolutions in any meaningful fashion
The iconic "save your Candy" is present and ever looming once again
This is the official monthly Pokemon GO newsletter – there's no mistake here, we'll get some of these Pokemon this month
We're not really sure which Pokemon Niantic will choose to feature first, but we think that the focus could be on Pokemon initially discovered in the Kanto region (Porygon2 included because of pre-evolved stage in Kanto):
Pokemon Let's Go is just around the corner and it's a re-imagining of the original Kanto games, so it makes sense – especially given that Eevee is one of the mascots for the new game series. We should know more about this soon.
Related reading:
Sinnoh evolutions previews: