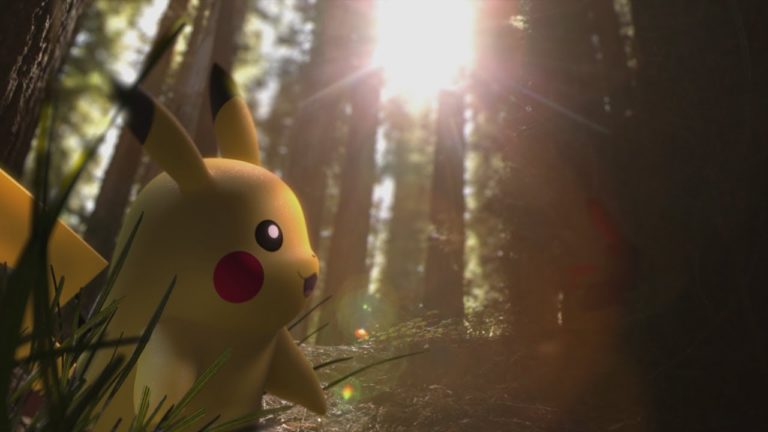 With updates, activities, events, and more coming out every single week in Pokémon GO, we thought it was about time to take a look at this week, and how it stacks up with what we have seen in previous years. "This Week in Pokemon GO History" is a series on GO Hub that takes a look at this calendar week throughout 2016, 2017 and 2018.
---
Week 37 of 2018
Of course when comparing this week with previous years, this week tends to come out above the others, not only in providing material, by interesting promises for the future as well.
Ultra Bonus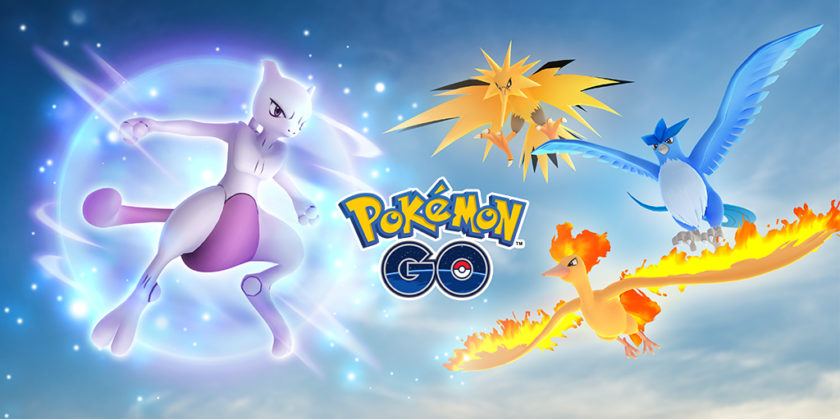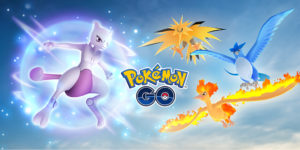 As a reward for completing the Global Challenges throughout the summer, Trainers got a series of prizes to bask in. These bonuses included the Legendary Bird Trio returning to Raid Battles (along with their shiny variants), Regionals appearing in 7Km Eggs along with Tangela and Porygon, the Kanto region appearing once again, this time with Shiny Geodude and Grimer, and finally, Mewtwo coming to raid battles later in the month.
Raid Battles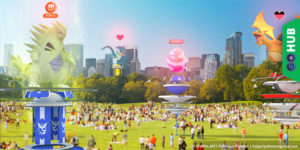 The appearance of the Legendary Bird Trio in raids worldwide, gave start to a Raid Boss Shakeup. With the takeover of Kanto, Raid Battles became oriented towards Generation 1 Pokémon. At the beginning however there was mas histeria as it appeared that Niantic accidentally released an overabundance of unintentional Raid Bosses. To go along, the Ultra Bonus changed the Raid Timers to 15 minutes wait time, with a 90 minute raid time.
Updates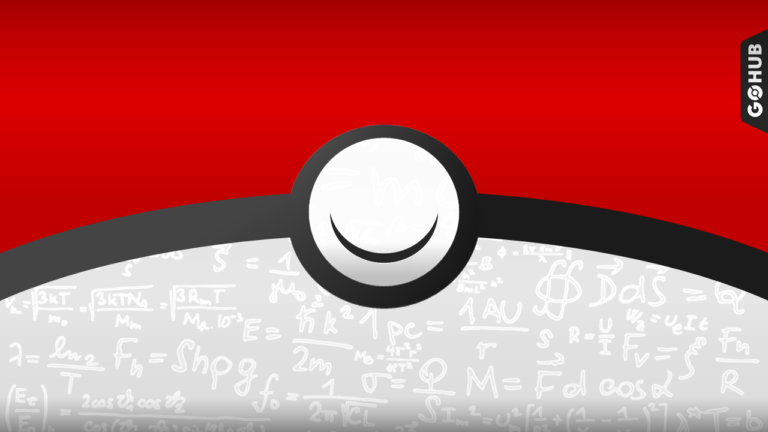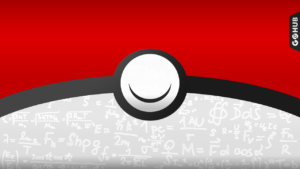 According to official patchnotes, this update introduced a beta test for Pokéstop Submissions in Brazil and South Korea, the ability to remove the favorite filter when selecting a Pokémon for Trading, the option to share an EX Raid Pass with a friend, and you can now slide notifications in-game to dismiss them!
Game Data Changes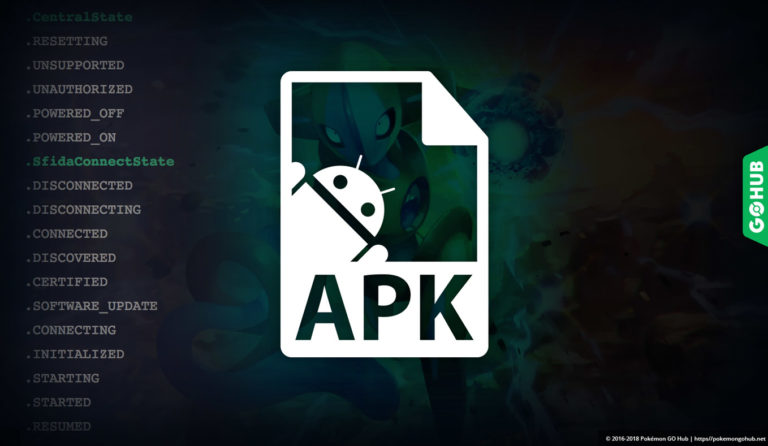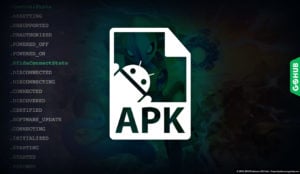 Kecleon is starting to take shape, this time we found a sound an updated "cry sound", possibly referencing its preparation for release. Along with this we found Crabhammer, a new water type move exclusively learned by the Krabby and Corphish family lines. In addition we found hints towards the move Meteor Mash.
---
Week 37 of 2017
This week of 2017 brought us some of the first Safari Zones, something that we still have today, and it only grows bigger and greater with each event!
Safari Zone Unibail-Rodamco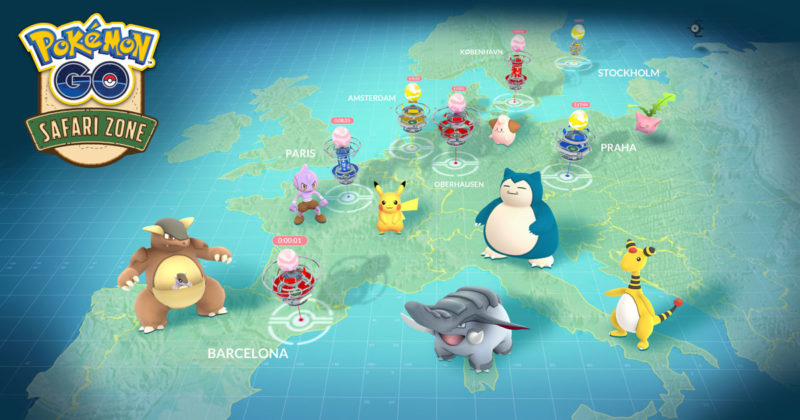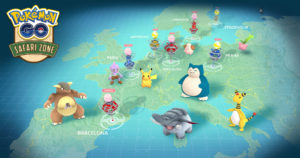 Taking place at three different Unibail-Rodamco Shopping Centres in Europe, this Safari Zone offered Trainers an exclusive in-game medal,special 2Km eggs, all-day Lures, and some rare Pokémon such as Kangaskhan, Chansey, Larvitar, and Unown! Along with this,Trainers also had a better chance at finding Shiny Pikachu and Shiny Magikarp! In order to enhance Trainers' experiences, Gym and Raid Battles were temporarily disabled in the shopping centres.
Raid Battles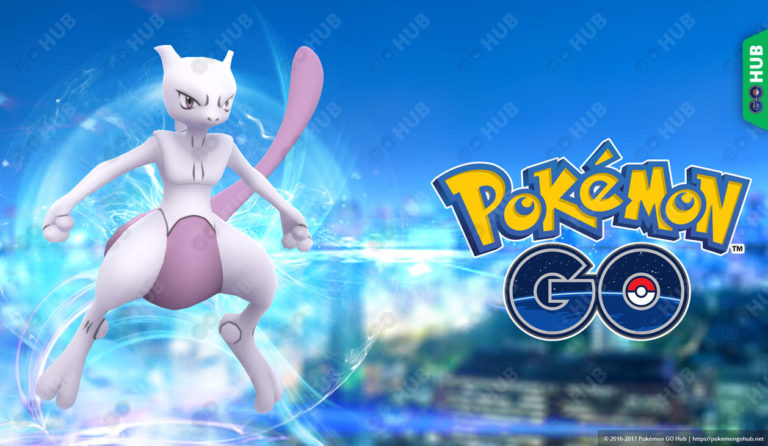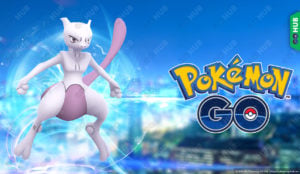 For those that have been following the past weeks, you'll have noticed how EX Raid Battles are becoming more and more available, and in this week, we noticed it with the addition of new EX Raid gyms in the USA, Japan, and Taiwan. Although this didn't mean EX Raids worlwide, it was one of the most important field test which played a part in their worldwide release.
Game Data Changes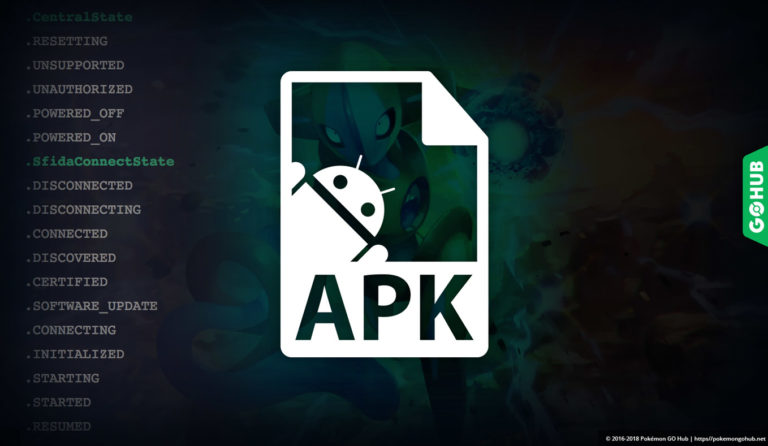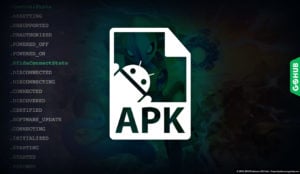 Like most Game Data Changes, this one brought the usual bug fixes but mixed a few extra things in as well, including filtering your Pokémon by "Defender" and "Legendary", and the addition of a new Niantic loading screen! In preparation of future Safari Zones we saw references to Safari Zone Badges for October.
---
Week 37 of 2016
It comes as no surprise to Trainers that this would be the outcome, after all this week of 2016 was the perfect summary of Pokémon GO's dismal beginnings.
Nothing
Of course we encountered the average bug fixes, the discovery of a few easter eggs by the community, but when it came to the game itself, there was nothing, a very familiar sight for Trainers that started their adventure when Pokémon GO was initially released.
---
Final Notes
It is strange to see how far Pokémon GO has gone, starting from absolute nothing and turning into the powerhouse monster it is today, not only keeping Trainers active, or bringing in new Trainers day after day, but also working at bringing back those Trainers that left at the start of the game's history.
Curious to see how this week stacks up compared to last week? Take a look at Week 36 of Pokémon GO history here.
Have fun, and stay safe, Trainers!