Pokémon GO Fest 2023: Global is a two-day digital event available to all Trainers worldwide from August 26 – 27, 2023 with the event running from 10:00 am until 6:00 pm local time on both days.
Tickets are available now for $14.99 US (or equivalent pricing tier in your local currency), and there are early Ticket Purchase bonuses you can look forward to. Global tickets will be available to purchase up until the last day of the event -unlike the in-person events, Trainers don't need to worry about the global event selling out!
We have additional guides to help you optimise your event including:
---
---
For all Trainers, special Pokémon will appear in four unique habitats, which will rotate hourly during the Pokémon GO Fest 2023 Global event!
Habitat Rotations
Global GO Fest has four habitats during event hours on Saturday, each one repeats once. Here's the schedule:
10:00 AM to 11:00 AM – Quartz Terrarium
11:00 AM to 12:00 PM – Pyrite Sands
12:00 PM to 1:00 PM – Malachite Wilderness
1:00 PM to 2:00 PM – Aquamarine Shores
2:00 PM to 3:00 PM – Quartz Terrarium
3:00 PM to 4:00 PM – Pyrite Sands
4:00 PM to 5:00 PM – Malachite Wilderness
5:00 PM to 6:00 PM – Aquamarine Shores
Note that each habitat has its own exclusive Pikachu, and it can be shiny! On Saturday, as well, you can look for new field research tasks each hour from 10:00 AM to 6:00 PM.
There are 4 different Collection Challenges, one for each Habitat available to Ticket holders ONLY during Pokémon GO Fest 2023: Global.
---
---
Special 7 KM Eggs are available only to Ticket holders during the event.
Common
Rare
---
---
One-Star Raids
Note: The Pikachu that appear will rotate with the habitats.
Related Raid Guides: Pikachu and Goomy.
Two-Star Raids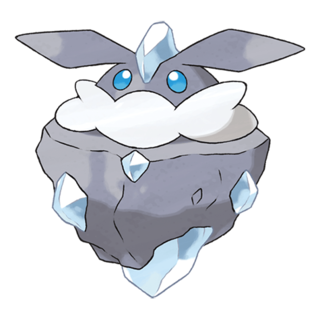 Carbink
Three-Star Raids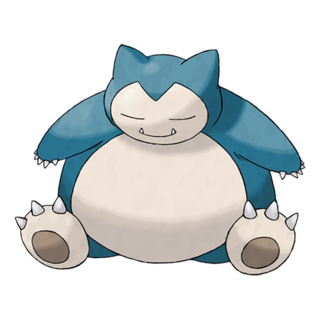 Snorlax
wearing a cowboy hat
Mega Raids
Sunday only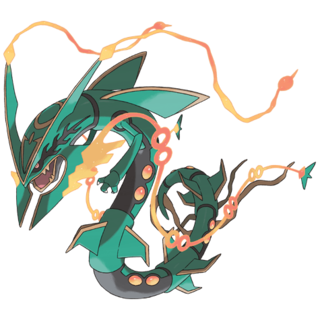 Rayquaza (Mega)
Primal Raids
10:00 a.m. to 11:00 a.m. local time only
Raid Guides: Primal Groudon & Primal Kyogre.
---
---
---
---
Stage 1/6
---
Stage 2/6
---
Stage 3/6
---
Stage 4/6
---
Stage 5/6
---
Stage 6/6
---
---
Evolve the following Pokémon during the event to learn exclusive featured attacks.
---
---
Saturday and Sunday Special Research
On Saturday, ticket-holding Trainers will be able to complete exclusive Special Research to learn more about the Mythical Pokémon Diancie—and they'll get an opportunity to encounter it!
Then, on Sunday, ticket-holders will receive extended Special Research focused on Mega Rayquaza and the newly discovered Meteorites!
Global Challenge Arena
During each habitat hour on Saturday, ticket-holding Trainers around the world will be able to work together to complete a challenge! If the challenge is completed in time, a special bonus will be unlocked for the remainder of the hour for ticketed Trainers!
New Avatar Items
You can pick up the following avatar items from the in-game shop starting August 4, 2023.
New avatar items – Ticket Holders
The following avatar items will be awarded to ticket-holding Trainers as part of their Special Research story:
Diancie T-shirt
Treasure Map Pose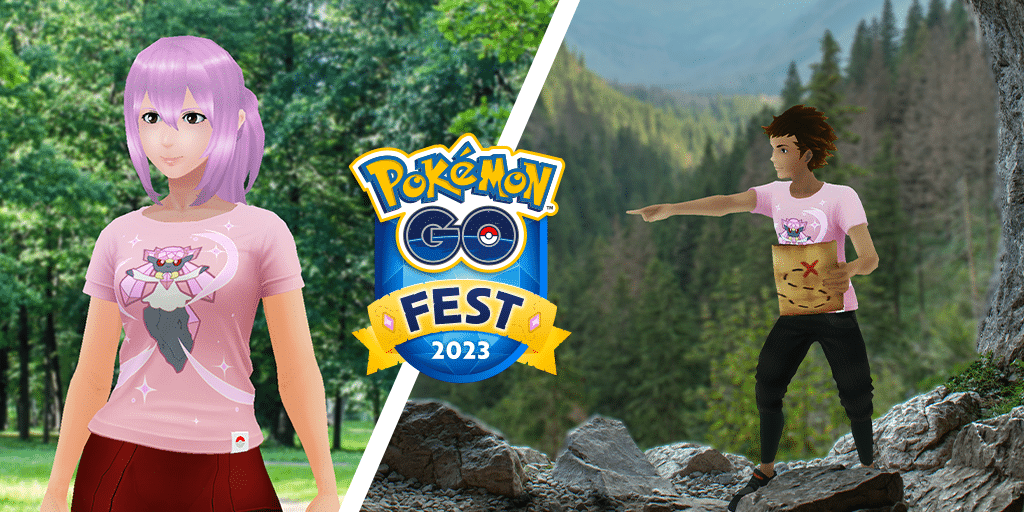 Stickers
All Trainers will be able to get Pokémon GO Fest 2023–themed stickers in the in-game shop from Friday, August 4, to Sunday, August 27, 2023! These stickers will also be available via PokéStops and Gifts from Saturday, August 5, to Sunday, August 27, 2023.