Over the month of May, Pokémon GO has had more than its fair share of events, updates and new additions. However, this may have been a bit confusing for many Trainers considering the vast amount of movement that went on in the community and in the game.
The purpose of this article is to compile a short summary of all the different changes or happenings that occurred during this last month in Pokémon GO. Please note that this article pertains more towards Trainers worldwide, so region specific events may not be included or as detailed as others.
If you wish to see more information about these events or read a bit more in detail on them, links to our full articles will be provided under their respective topics.
---
Battle Showdown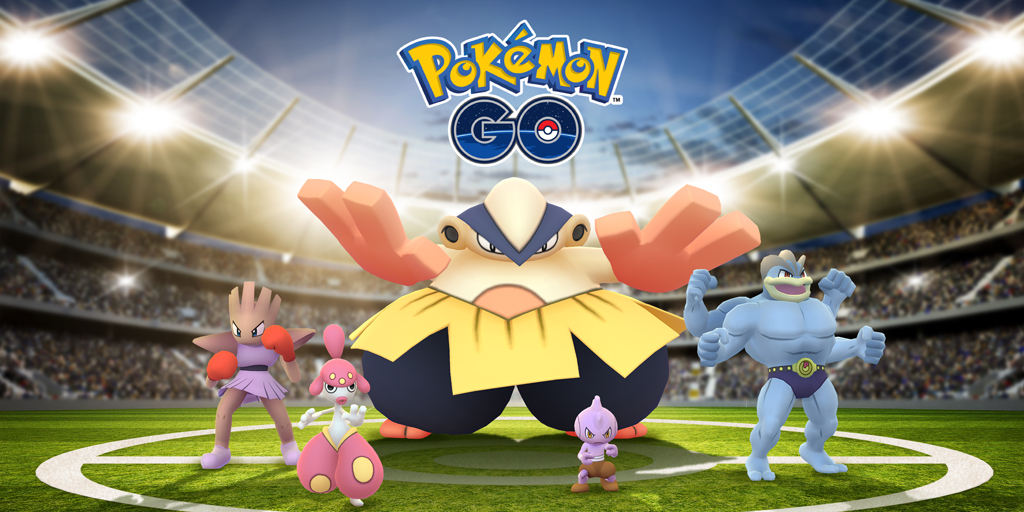 Event
On May 1st to May 14th, Pokémon Go featured the Battle Showdown, an event to highlight the Fighting types of Pokémon Go. Creating increased spawn rates of Fighting types such as Machop, Makuhita, and Meditite, 2× bonus XP for Gym Battles and Raid Battles, and a guaranteed 3,000 stardust and rare candy for every Raid battle you participated in!
Shinies
To reward Trainers for their hunting efforts, shiny Makuhita and shiny Meditite made their first appearance, introducing 2 catchable shinies in the same event!
Links
---
Adventure Week 2018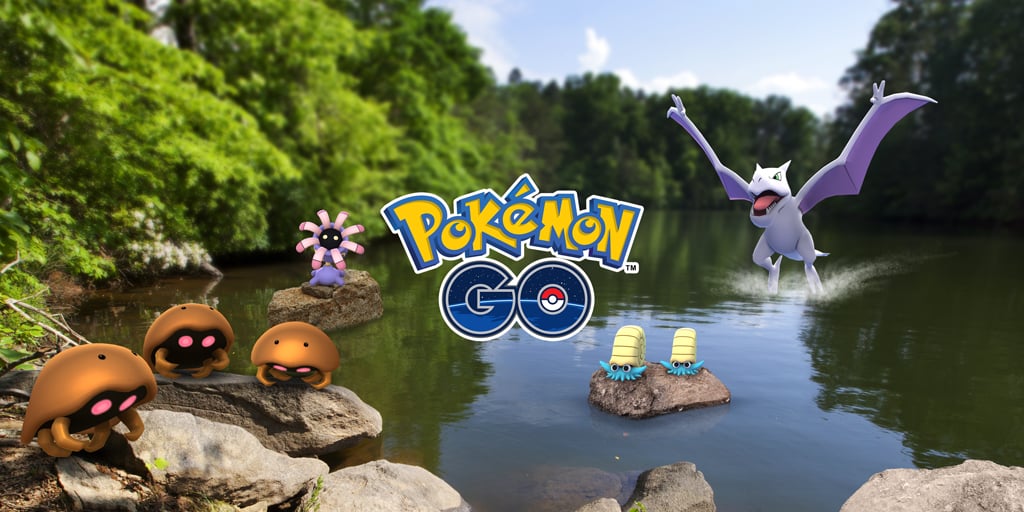 Event
Starting on May 24th, Adventure Week made a return to Pokémon Go, this time bringing  with it new Field Research, Raid Bosses, and a few extra things to boot! Just like last year, Adventure Week would bring an increase of Rock type spawns such as Geodude, Lileep, and Nosepass, besides this a Buddy Distance Candy rate increase of 4x faster! Extra XP for spinning stops, and 10x the XP for spinning new stops!
Shinies
Just like in the Battle Showdown Event, a few Shinies made they appearance, not one, nor two, count em, but three new Shinies made their first appearances in this event, the Generation 1 Fossil Trio, Omanyte, Kabuto, and Aerodactyl!
ZeChrales
Days prior to the event, ZeChrales discovered New Adventure Week Task in the game's Network Traffic, helping to prepare Trainers for the upcoming missions they would have to embark on!
Links
---
Community Day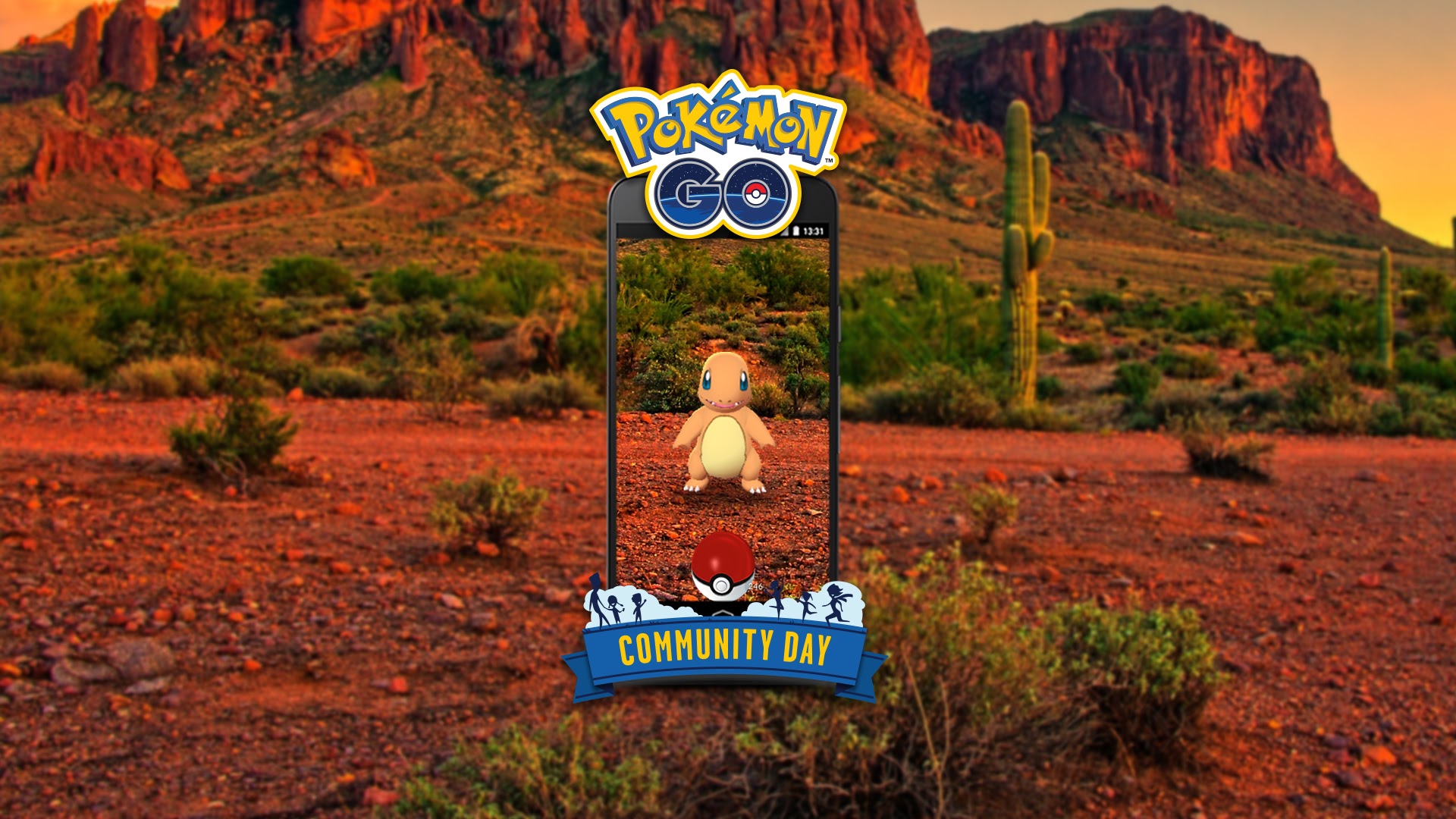 Event
Once again, Community Day did nothing but impress us with its way of uniting Trainers. On May 19th, for three straight hours, Trainers worldwide went out to find an exclusive Pokémon to the event. Aside from this many trainers took advantage of the 3 hour lures and 3x Stardust, taking full advantage of this once in a life-time event.
Charmander
It came as also no surprise to Trainers seeing Charmander. Trainers worldwide worked together to catch as many Charmander as possible in the hopes of evolving them during the three hour event, Trainers that were successful in doing so were able to obtain an exclusive Legacy move for Charizard, Blast Burn Fire. With the introduction of Charmander's Signature Move, its use in the Meta was completely changed and was well sought out by Trainers because of this game-changing move. Aside from all this, Trainers were more than happy to report the presence of Shiny Charmander throughout the event. Trainers worldwide reported an average Community Day Shiny rate encounter, with some Trainers reporting a Shiny rate encounter of up to 10%!
Leaks
On April 16th, Pokémon Go Live's Japanese Site accidentally made references to a Charmander Community Day, being the first time that a Community Day Pokémon was leaked before its intended announcement.
Links
---
Legendaries/Mythicals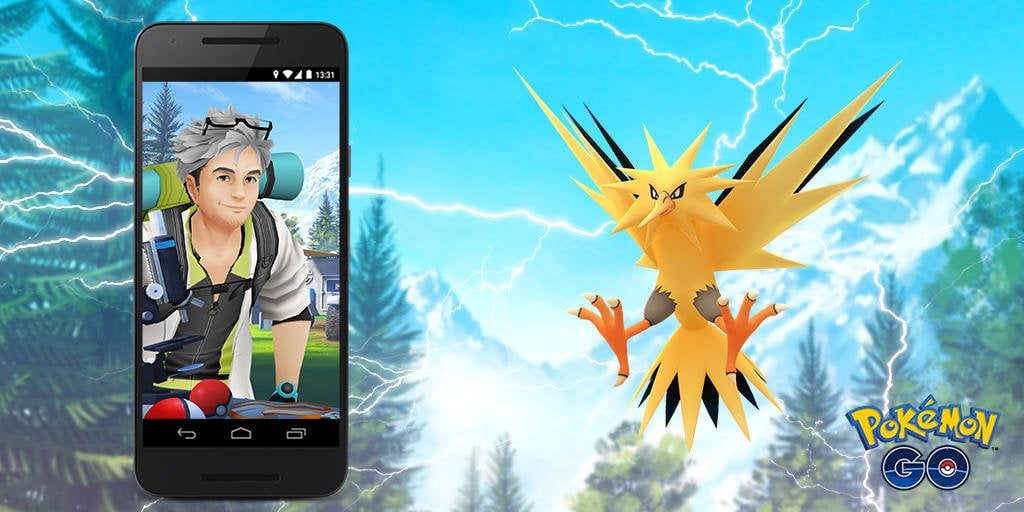 Latios and Latias
On May 8th, the Eon Duo switched regions as planned and would continue taking part in Legendary Raids around the globe.
Research Breakthrough
Throughout the month of May, as Trainers had expected, we saw that the Research Breakthrough for the month would solely feature Zapdos, even though Trainers were hoping this encounter would be different, it paves the way for future Research Breakthroughs and their Pokedex order.
Lugia
On May 14th, something strange occurred, as everyone was expecting raid bosses to switch back after the Battle Showdown Event, Lugia made a surprise appearance for a few short hours, in what appears to have been a bug on Niantic's end, although this was a mistake, Trainers were more than happy to join in on the battle with the attempt of finding Shiny Lugia once again!
Ho-Oh Returns!
On May 19th, Ho-Oh made a sudden appearance in Raid Battles Worldwide, and unlike Lugia, this was intentional! Not only did Ho-Oh return, but along with it, its Shiny variation also came into view with Trainers reporting a similar Shiny rate as was previously seen with Lugia's Return the previous month.
Links
---
Updates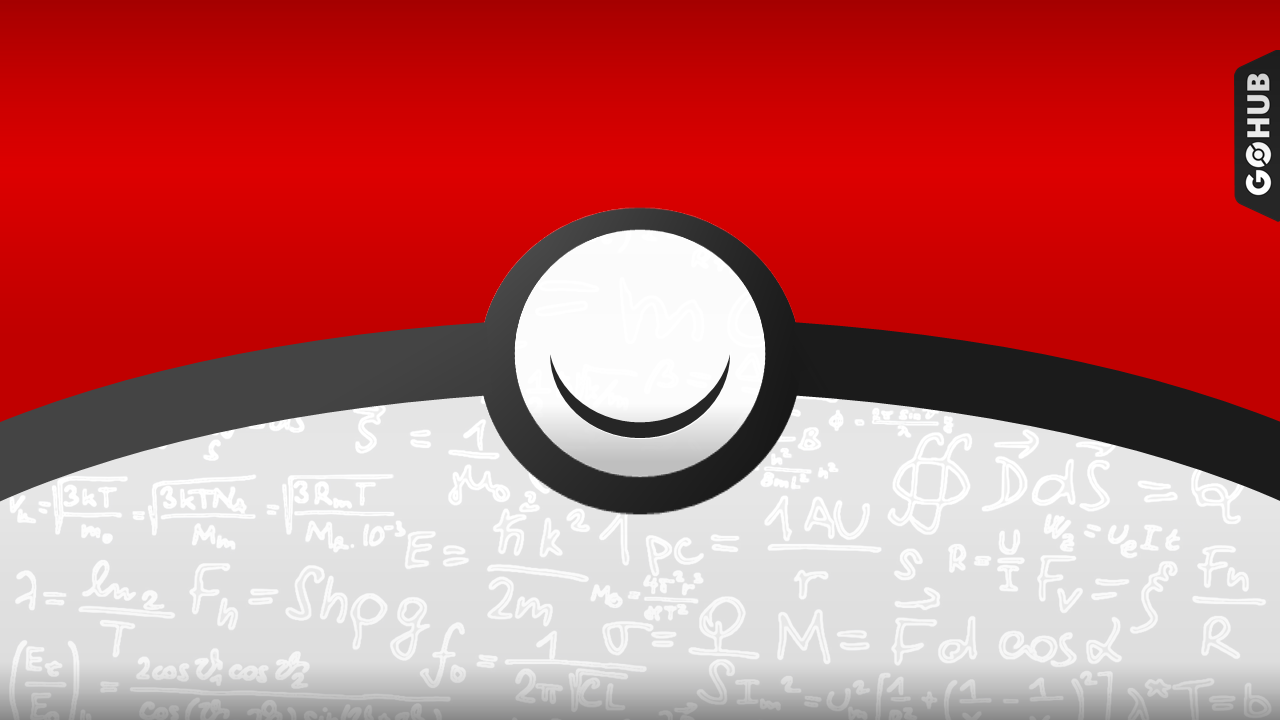 Updates in General
In the month of May, updates really took a break from the constant changes the game has been going through lately. Although these were minimal updates, they did bring small features that Trainers have been asking for since ages ago.
0.103.3 Android / 1.73.3 IOS
This update gave Trainers the access of transforming Rare Candy to specific Pokémon Candy in Bulk, a feature long awaited by Trainers since Rare Candies were introduced!
0.103.5 Android / 1.73.5 IOS
Strangely, this update only offered the same notes as the previous one, just as two updates did so last month.
0.105.0 Android / 1.75.0 IOS
This update would allow Trainers to access HP Restore items and TMs while viewing a Pokémon's info screen, another feature that Trainers have been asking for since Pokémon Go began.
---
APK Mines/Network Traffic Updates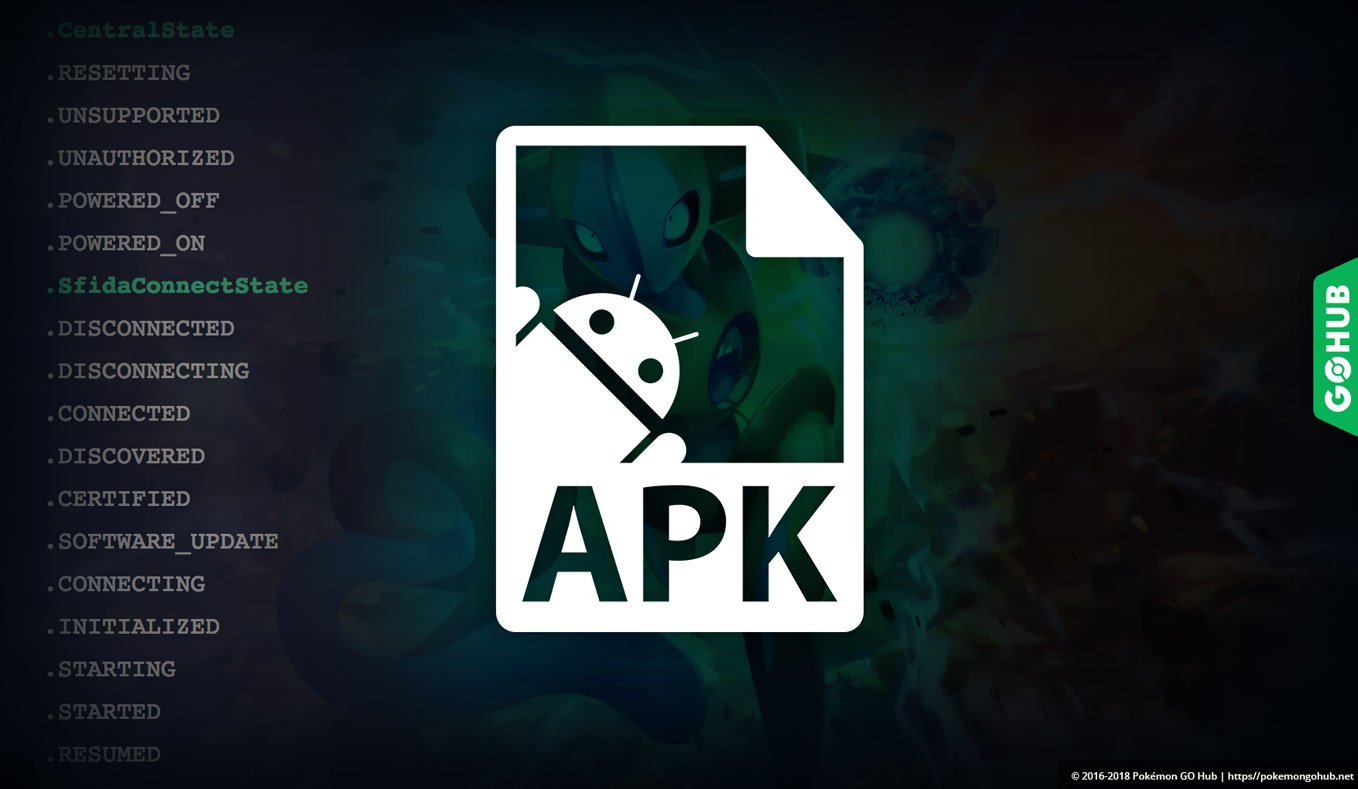 0.103.3 Android / 1.73.3 IOS
This APK Mine introduced some interesting code referring to errors for Pokestop submissions, an AR Prompt, and a few minor details.
0.105.0 Android / 1.75.0 IOS
This appears to be the more interesting APK Mine, introducing a new weather pattern, code for Alolan Variations, and more!
Blast Burn and Smack Down Added!
Although Blast Burn had been expected for Charmander's Community Day, Smack Down was also added, originally being suspected as being an accessible move for Adventure Week, things changed once leaks of June's Community Day appeared.
Links
---
Other News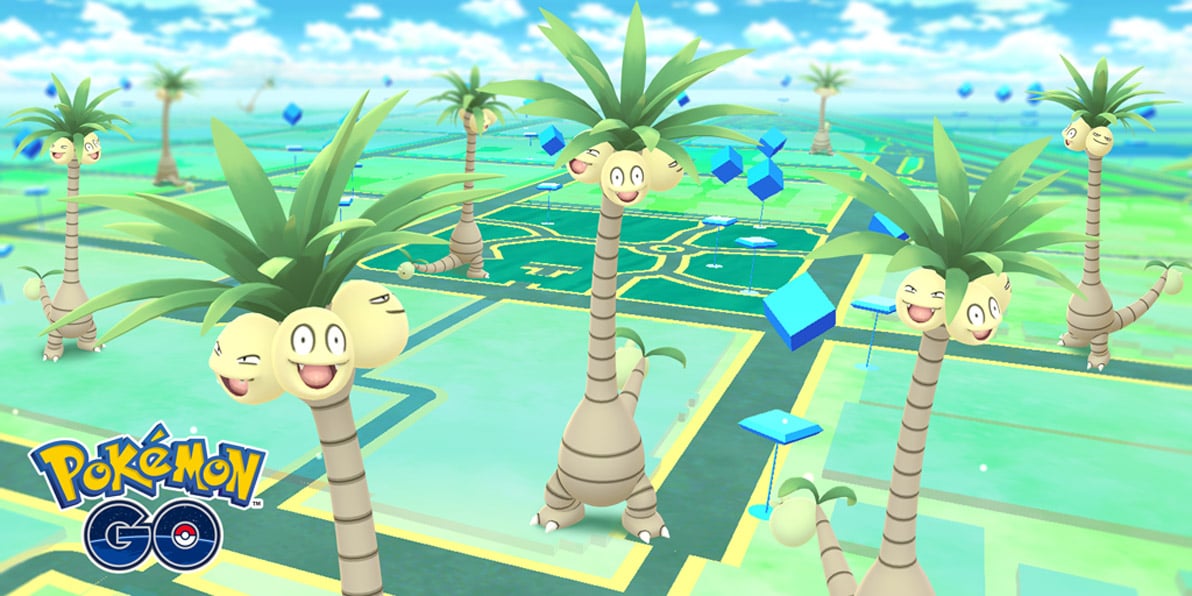 Alolan Pokémon – Exeggutor
Starting on May 29th, the first Alolan Pokémon of many to come, Exeggutor appeared as quickly as it was gone. Upon being announced, Trainers were informed that Alolan Exeggutor would appear in higher numbers for only a limited time, but up until now, it is unconfirmed how we will encounter Alolan variations again.
Go-Fest 2018 Announced
Although the fun part hasn't happened yet, on May 11th tickets went live to attend Go-Fest in Chicago, within 1 hour all tickets had been sold! Not as quickly as last year, but still an impressive feat to see.
EX Raids/Passes
You might remember seeing EX Raids carry its own area in our monthly overviews, however this month, absolutely nothing newsworthy occurred to the EX Raid System.
Raid Bosses
Although regular Raid bosses have mostly been put on standby ever since the introduction of Legendary Raids, there was still a few Raid Boss rotations. Here is a list of those rotations:
Rotation on May 1st – The Battle Showdown Event
Rotation on May 24th – Adventure Week
Links
---
Continuing Features
Pokémon
More likely than not, all Pokémon that have been released throughout this month (including their shiny variants) will continue to be accessible in game, this does exclude however specific Legendaries.
Community Day
Although this month's Community day has passed, we still have June's Larvitar community day to look forward to! Community Day is just going to get bigger and bigger with time!
Legendaries/Mythicals
Legendaries are still a huge part of Pokémon Go, and even more now that they can be accessed as Research Breakthroughs! Legendaries are going nowhere! The same thing can be said about Mew and future Mythical Pokémon.
Updates
If what we can see in APK Mines are true, then we can assume some very peculiar updates are coming, and they should be no surprise.
With each new update, there is a brand new APK Mine to work on, so rest assured that we will provide updates at they come along.
---
Final Notes
Conclusion
The month of May provided Trainers with only a small amount of events, however we are still seeing so much more activity now than in previous years. This month brought back Adventure Week, and announced Go-Fest, we can only hope that it was better than last year's!
Although May brought few new things, it is putting Trainers in a steady grind, at this pace Trainers can expect a few unique events a month, Community Day, EX Passes, Shinies, and so much more! Pokémon Go is moving forward, will you follow it, Trainer?
If you want to see what happened in May compared to last month, take a look at our Monthly Overview of Pokémon GO: April 2018
Have fun and stay safe, Trainers.