Over the month of April, Pokémon GO has had more than its fair share of events, updates and new additions. Although there wasn't as many events as previous months, Trainers worldwide still took advantage of the few events and have shared wonderful stories of their experiences!
The purpose of this article is to compile a short summary of all the different changes or happenings that occurred during this last month in Pokémon GO. Please note that this article pertains more towards Trainers worldwide, so region specific events may not be included or as detailed as others.
If you wish to see more information about these events or read a bit more in detail on them, links to our full articles will be provided under their respective topics.
---
Community Day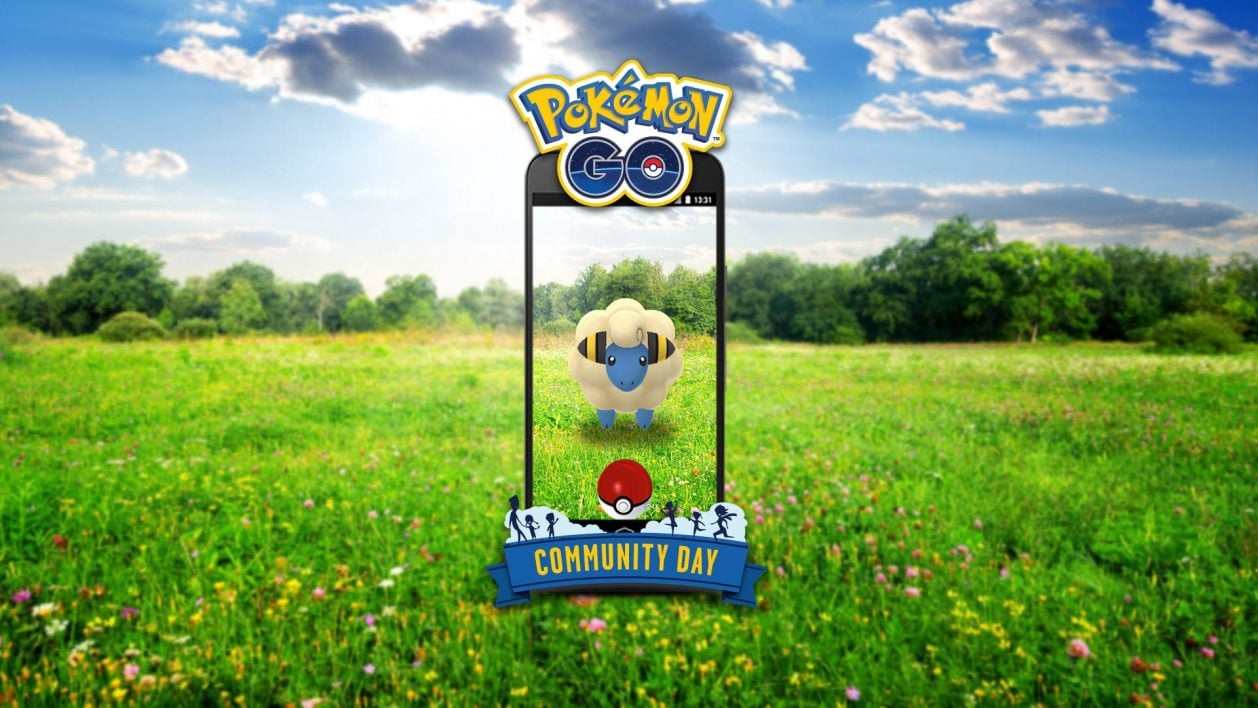 Event
If there's an event to bring Trainers closer together, it's this one. On April 15th (Which just so happened to be my 2 year anniversary <3), for three hours straight, Trainers worldwide went out to find an exclusive Pokémon to the event. Aside from this many trainers took advantage of the 3 hour lures and 1/4 Egg Hatch Distance, taking full advantage of this once in a life-time event.
Mareep
Niantic really went to playing with Trainer's emotions this month with Mareep. Trainers worldwide worked together to catch as many Mareep as possible in the hopes of evolving them during the three hour event, Trainers that were successful in doing so were able to obtain an exclusive Legacy move for Ampharos, Dragon Pulse Dragon. With the introduction of Mareep's Signature Move, Trainers were clearly disappointed when seeing Dragon Pulse Dragon instead of the heavily speculated Outrage Dragon, thus many Trainers waited to conclude the three hour event to evolve any Mareep. Aside from all this, Trainers were more than happy to report the presence of Shiny Mareep throughout the event. Trainers worldwide reported a much higher Shiny rate encounter than normal, some Trainers even reporting a Shiny rate encounter of up to 20%!
Links
---
Earth Day Cleanup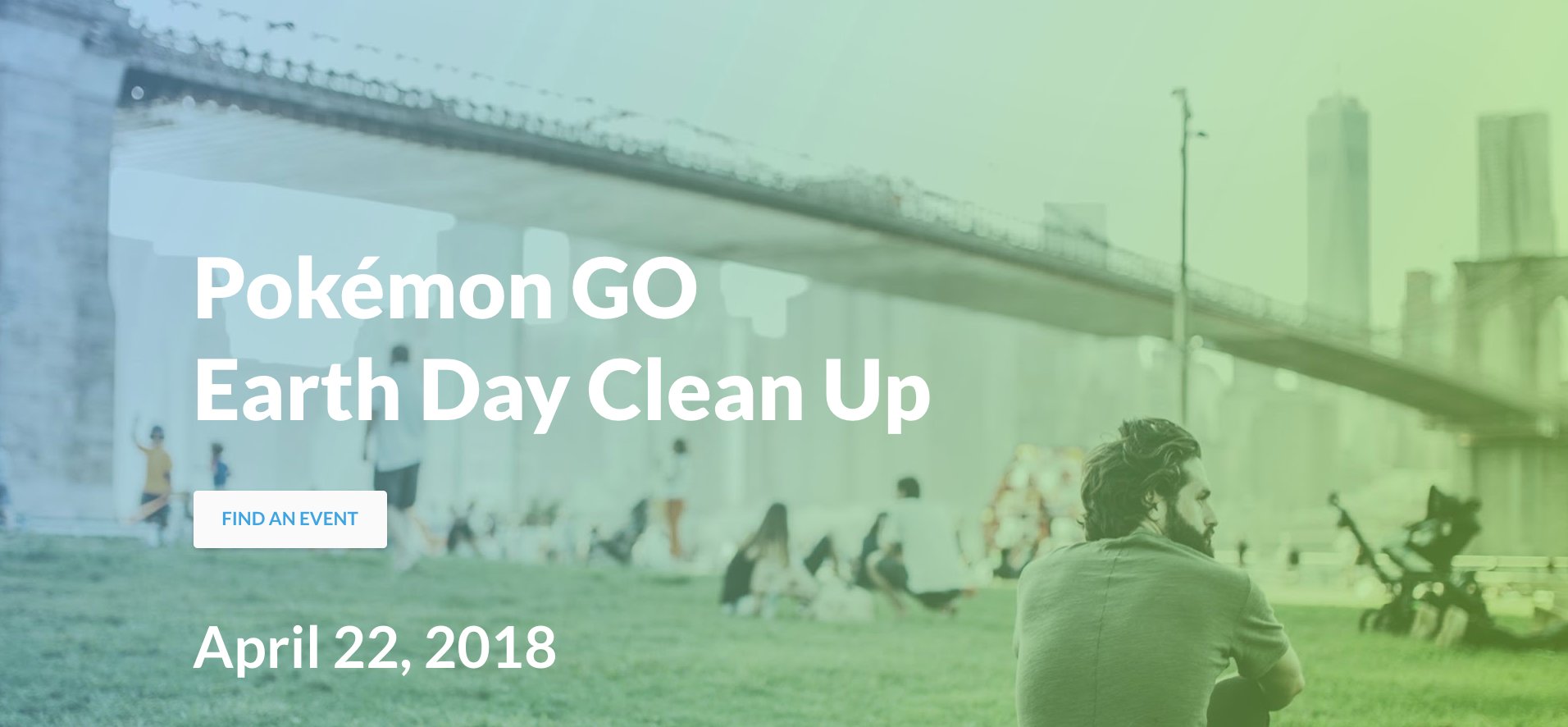 Event
In partnership with Mission Blue, Niantic took part in an event on April 22nd, with the goal of having Trainers worldwide help with the cleaning up of natural areas, and to the say the least, this event was nothing but success. More than 4000 Trainers came together in over 60 events throughout 19 countries, collecting almost 5 Tons of waste! Enough to make any Muk proud.
Rewards
Along with the event, Niantic promised that with certain amount of attendance, Trainers worldwide would unlock some special rewards such as 3x Stardust for Water, Grass, and Ground type Pokémon. In order to have Trainers truly take advantage of these rewards however, not only did Niantic increase the spawn rates for these Pokémon Types, but they also extended the rewards time from only 48 hours up until April 30th! As a little tiny side bonus, Trainer's Avatars could also wear a special Cleanup shirt!
Wailmer
The Water Tank of Generation 3, most Trainers were still in the process of collecting candies for its whopping 400 candy evolution requirement, but with the increase in Water type spawns, Trainers around the globe were finally achieving this monumental goal; and as a bonus, Shiny Wailmer was also added!
Links
---
Kanto Week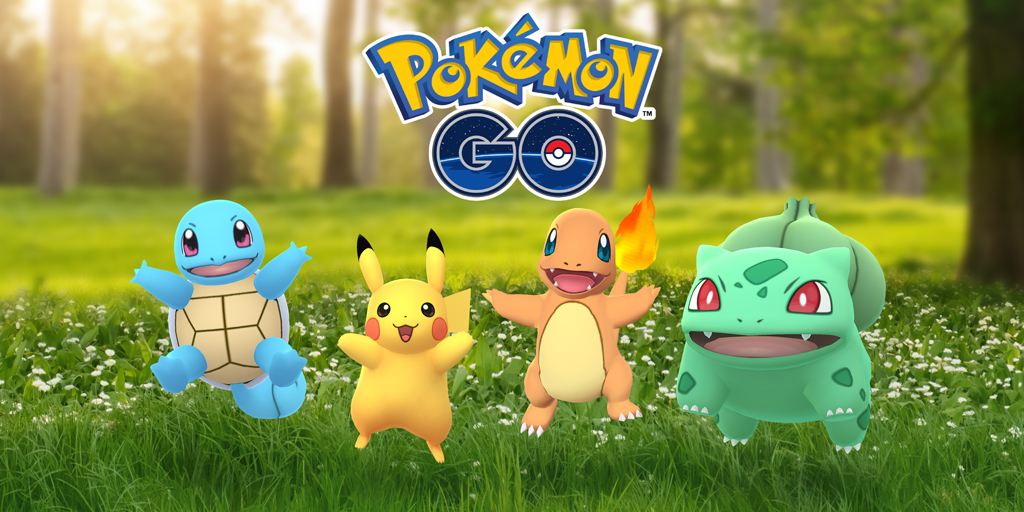 Event
With the previous introduction of the mythical Pokémon Mew, on April 10th, a special event celebrating and highlighting the Pokémon of the Kanto region began. Creating increased spawn rates, double transfer and catch candy, raid boss rotations, special boxes and even 6 hour lures! The event worked like a charm for grinders and Trainers who still needed to finish up some Mew challenges.
Speculation
On April 7th, Trainers worldwide started to receive a peculiar Newsletter message in their email inboxes, referencing an event that would begin on the 10th in celebration of the Kanto region, many Trainers speculated what it could bring, and prior to the event, a huge leak of Generation 1 and 2 shinies occurred, throwing everyone into a speculation frenzy!
Issues
Many Trainers were highly disappointing at the beginning of the event because most major changes did not occur until 7 hours into the event, causing quite a stir and a bit of anger towards the event, but once the ball got rolling, Trainers were more than eager to go hunt the last Generation 1 Pokémon they needed!
Links
---
Legendaries/Mythicals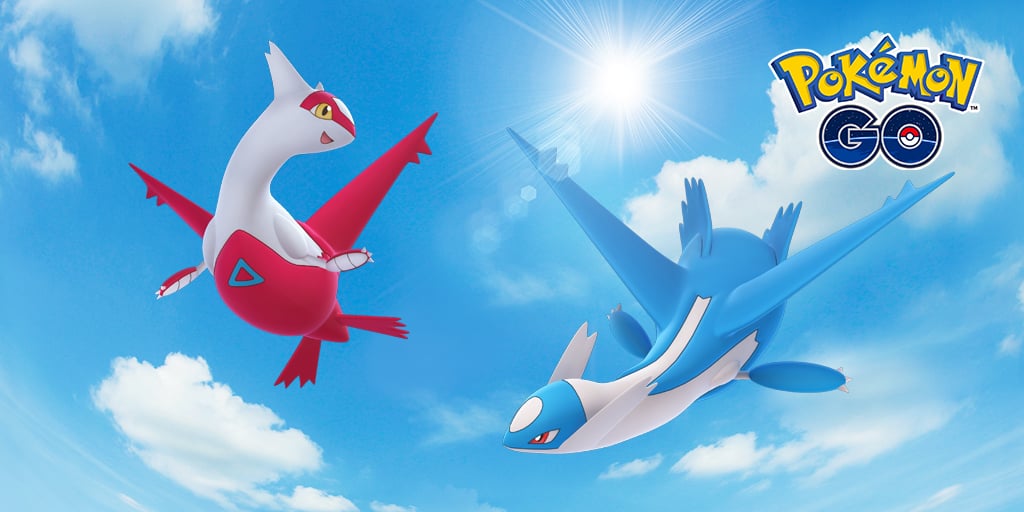 Latias and Latios
In a bit of a twist, starting April 2nd, Latias and Latios would join Legendary raids worldwide, however the Eon Duo would not share the same realm, similarly to the Legendary Best Trio, the Eon Duo would swap in the future.
Research Breakthrough
Throughout the month of April, Trainers were a feeling a mix of happy and disappointed to see that the Research Breakthrough for the month would solely highlight Moltres, while most Trainers were expecting and hoping to see a randomized encounter, this breakthrough paved the way for the way Research Breakthroughs would work, functioning on a monthly to monthly basis.
Links
---
EX Raids/Passes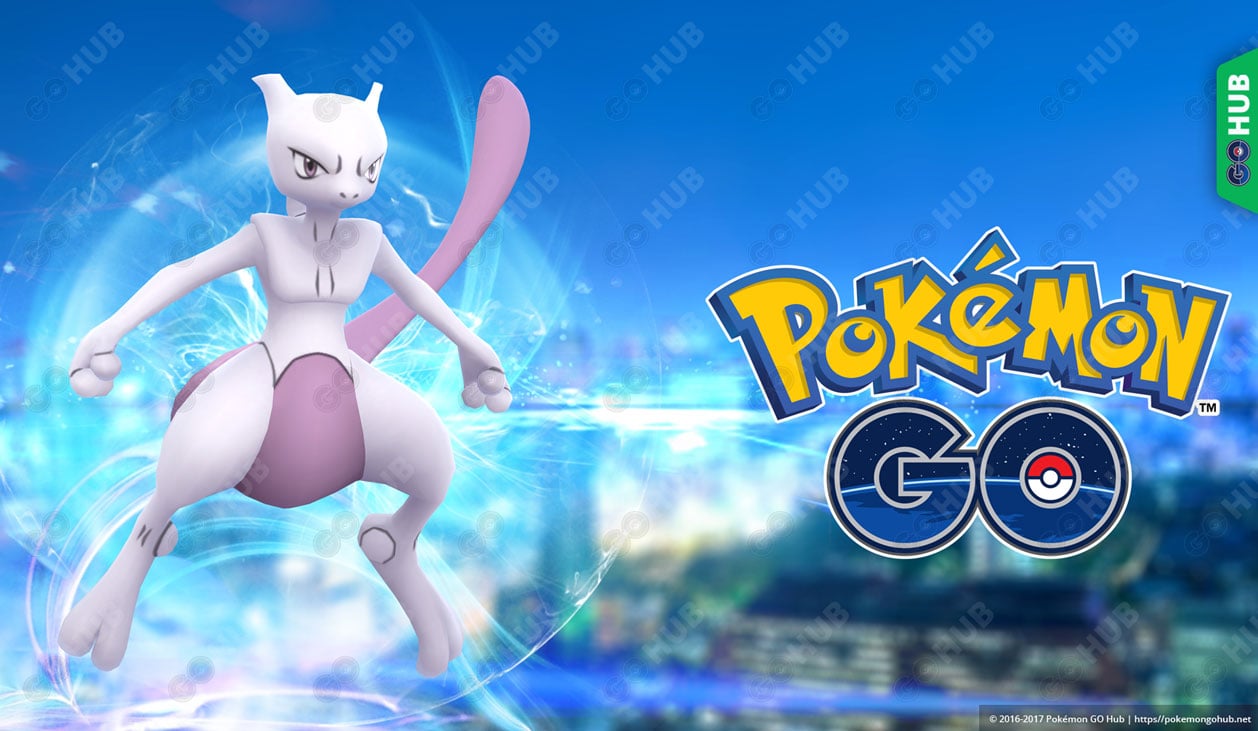 Pass Distribution 
This last month was filled with many different Raid and pass distributions, here they are:
Pass Distribution on March 29th – EX Raid on April 7th/8th
Pass Distribution on April 6th – EX Raid on April 14th/15th
Pass Distribution on April 13th – EX Raid on April 22nd/23rd
Pass Distribution on April 21st – EX Raid on April 29th/30th
Pass Distribution on April 28th – EX Raid on May 7th/8th
Pass Confusion, over?
In the previous months, there has been much controversy and confusion as to how and when EX Raid Passes are released, up until now, there has always been something off, however this month was different. Throughout the month of April we saw the first successful month of EX Raids, no confusion, no errors, no changes, could it be possible that the feature is finally coming to its last stages of development? Although we would like to say so, Niantic has a history of changing these things, so it is probably best not to remain too optimistic.
---
Updates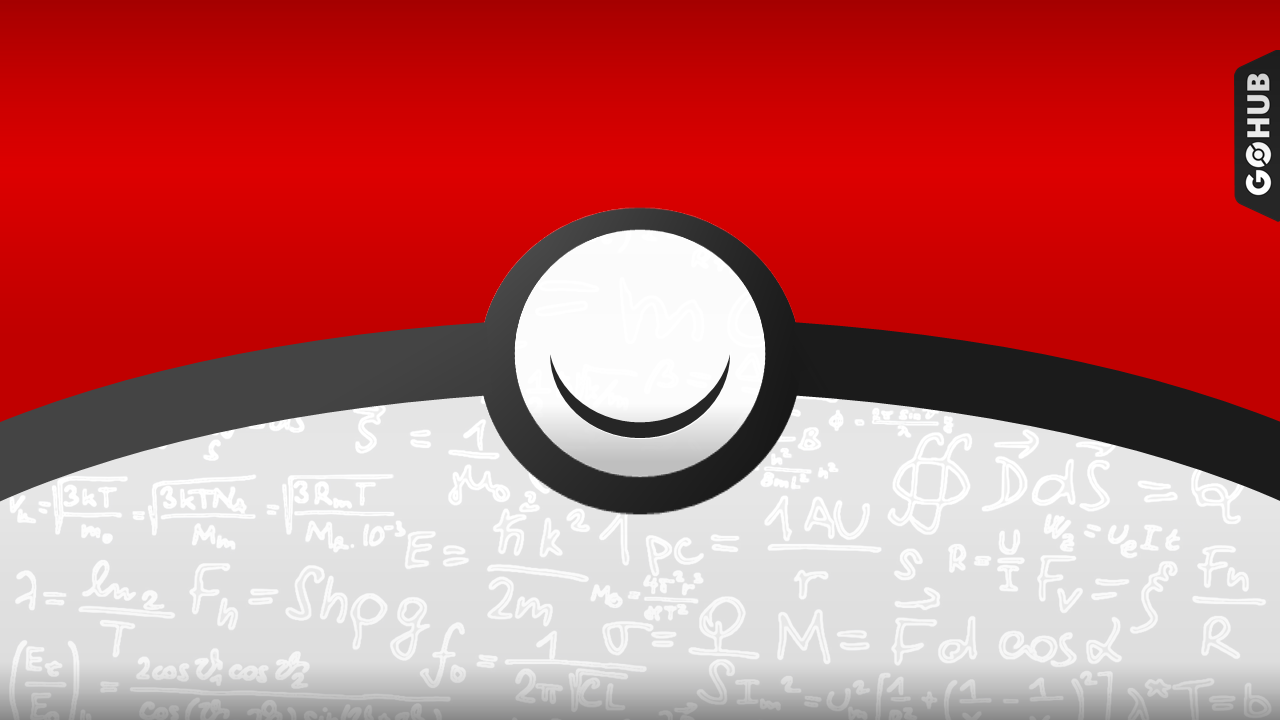 Updates in General
In the month of April, updates really took a break from the constant changes the game has been going through lately. Although these were minimal updates, they did bring small features to increase the overall gaming experience of Trainers worldwide.
0.99.2 Android / 1.69.2 IOS
This update just as the next only provided us with a few performance fixes and added one new relevant feature: As of April 14th, the nearby Pokémon indicator would now prioritize Pokémon that are not registered to your Pokédex and are at PokéStops near your location. A small but extremely useful feature for Trainers.
0.101.1 Android / 1.71.1 IOS
This update provided Trainers with performance updates, and would now allow Trainers to access and activate Lucky Eggs and Star pieces from the battle menu in raids.
---
APK Mines/Network Traffic Updates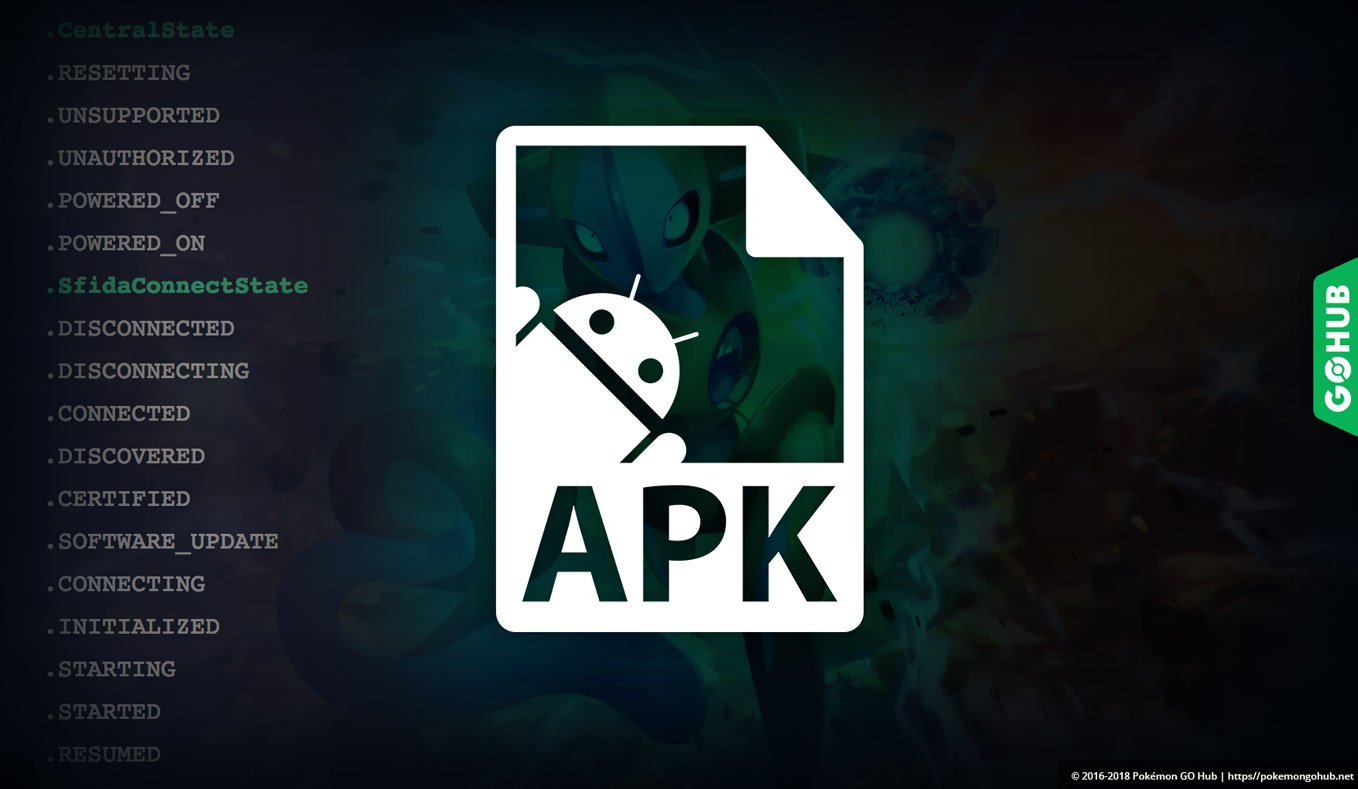 0.99.2 Android / 1.69.2 IOS
The APK Mine for this update didn't really bring much to the table except for speculation, with new textures, new code, and not much else.
0.101.1 Android / 1.71.1 IOS
This APK Mine provided a bit more details as to features we will most likely see, some of these features including weather reporting, Pokéstop submissions, new quest and even a new move!
Kanto and Johto Shiny Sprites Added
Between APK Mines and movement in the network traffic, this was the most interesting thing discovered. 2 days prior to the Kanto Week event, Trainers were extremely over-hyped expecting to see a Shiny event, which quickly turned into disappointment when none were released.
Links
---
Other News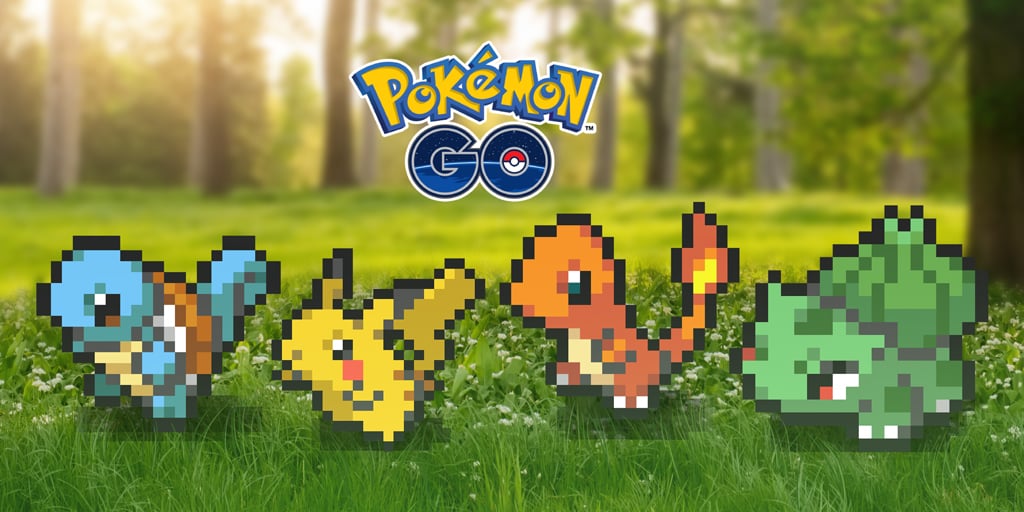 April Fools
Starting in March and extending to April 7th, Trainers were surprised to open their games and observe a clever little joke dropped by Niantic, introducing their new 8-Bit Graphics. Although this was loved by any Trainers, it was despised by others. Trainers were also surprised to see Shiny Murkrow released in the game! Not only this, but Trainers first discovered Latios and Latias in the game by finding their 8-bit forms!
Unown
Throughout the month of April, there were multiple reports of Unown appearing, including at Armageddon Expo on April 1st, Dutch Comic-Con as well on April 1st, and at PAX East on April 6th-8th! And finally from April 5th-15th the Unown converged at the London Games! Bringing in Unown L,O,N,D.
Raid Bosses
Although regular Raid bosses have mostly been put on standby ever since the introduction of Legendary Raids, there was still a few Raid Boss rotations. Here is a list of those rotations:
Rotation on April 2nd – The Eon Duo introduction
Rotation on April 10th – Kanto Week
Rotation on April 18th – Regional Raid Bosses
Links
---
Continuing Features
Pokémon
More likely than not, all Pokémon that have been released throughout this month (including their shiny variants) will continue to be accessible in game, this does exclude however specific Legendaries and specific Unown.
Community Day
Although this month's Community day has passed, we still have May's Charmander community day to look forward to! This is a feature that is not going anywhere.
Legendaries/Mythicals
As we can already see, with the introduction of the Eon Duo, Legendaries still remain a very important component to Pokémon Go, and even more now that they can be accessed as Research Breaktrhoughs! Legendaries are going nowhere! The same thing can be said about Mew and future Mythical Pokémon.
EX Raid Passes
Even though despised by many trainers, the EX raid system is most likely here to stay, at least for the meantime, as expected last month, April finally provided a clear and steady rate of passes to raids, causing no confusion and no panic to Trainers!
Updates
If what we can see in APK Mines are true, that means big features are coming, we will most likely see more updates in the next few months such as these, they should come as no surprise.
With each new update, there is a brand new APK Mine to work on, so rest assured that we will provide updates at they come along.
---
Final Notes
Conclusion
In reality, the month of April seemed to take a break from the constant party-going we have had in the last few months, and although many Trainers may consider this to be sub-par or lazy on Niantic's part, from my personal opinion, it is necessary, as stated previously in other articles or by the Trainer base themselves, maybe we have become spoilt with events and shinies especially lately.
Although April brought few things to the table, it did establish a congruent basis for what we can expecting in the future when months become slow, although April offered few events, it was still a lot more than what we had seen months prior, and even though April was slower, it was still jam-packed with fun for everyone.
If you want to see what happened in April compared to last month, take a look at our Monthly Overview of Pokémon GO: March 2018
Have fun and stay safe, Trainers.