A new partnered event has been announced between Niantic and GSMA! Trainers local to Barcelona, Spain, MWC Barcelona 2019 will have a special Pokémon Go event from February 25 – 28, 2019, lasting throughout the conference and boosting your Pokémon GO gameplay experience at the event site.
So, what should those who are planning to swing by be expecting to see? You will find that information below and in our infographic:
MWC Barcelona 2019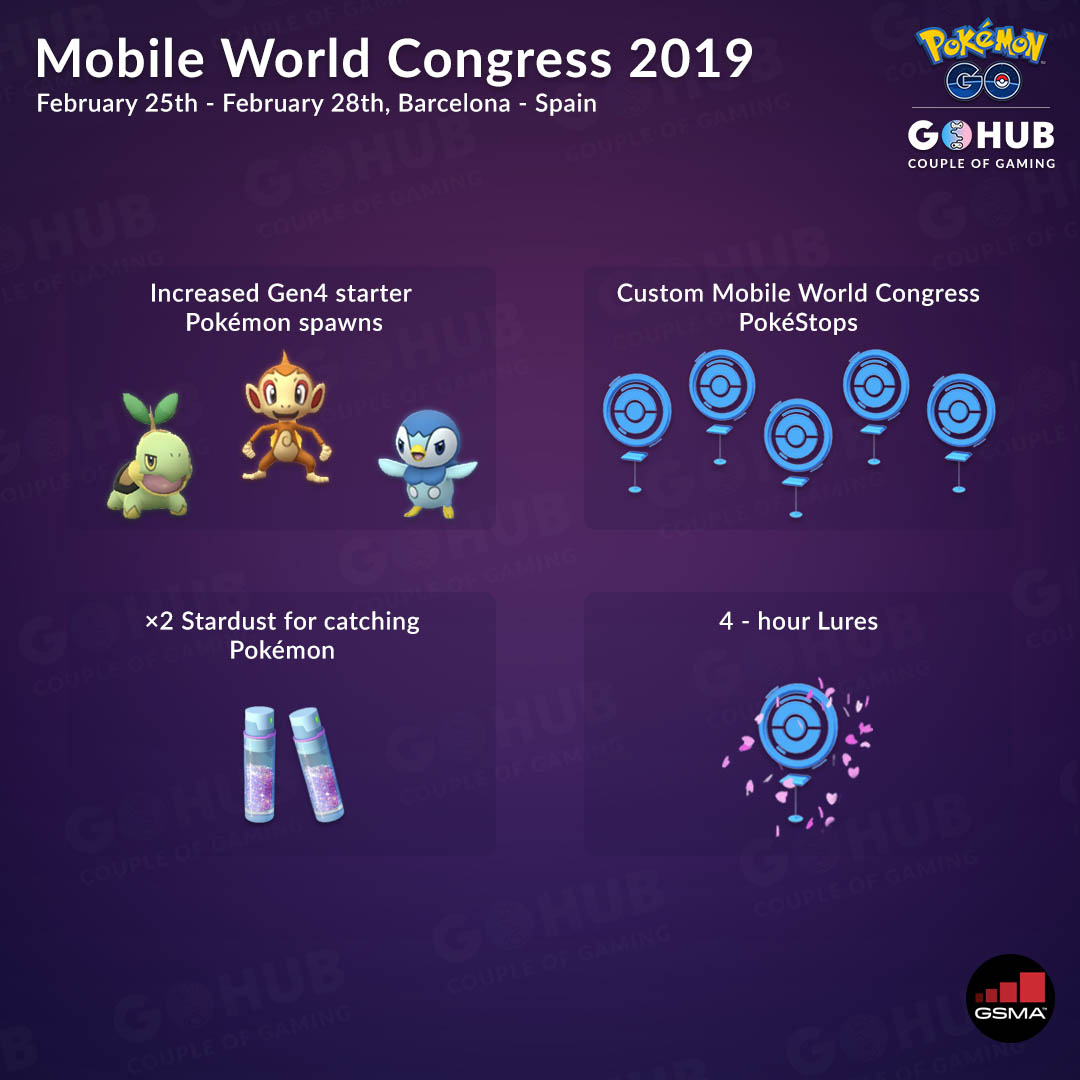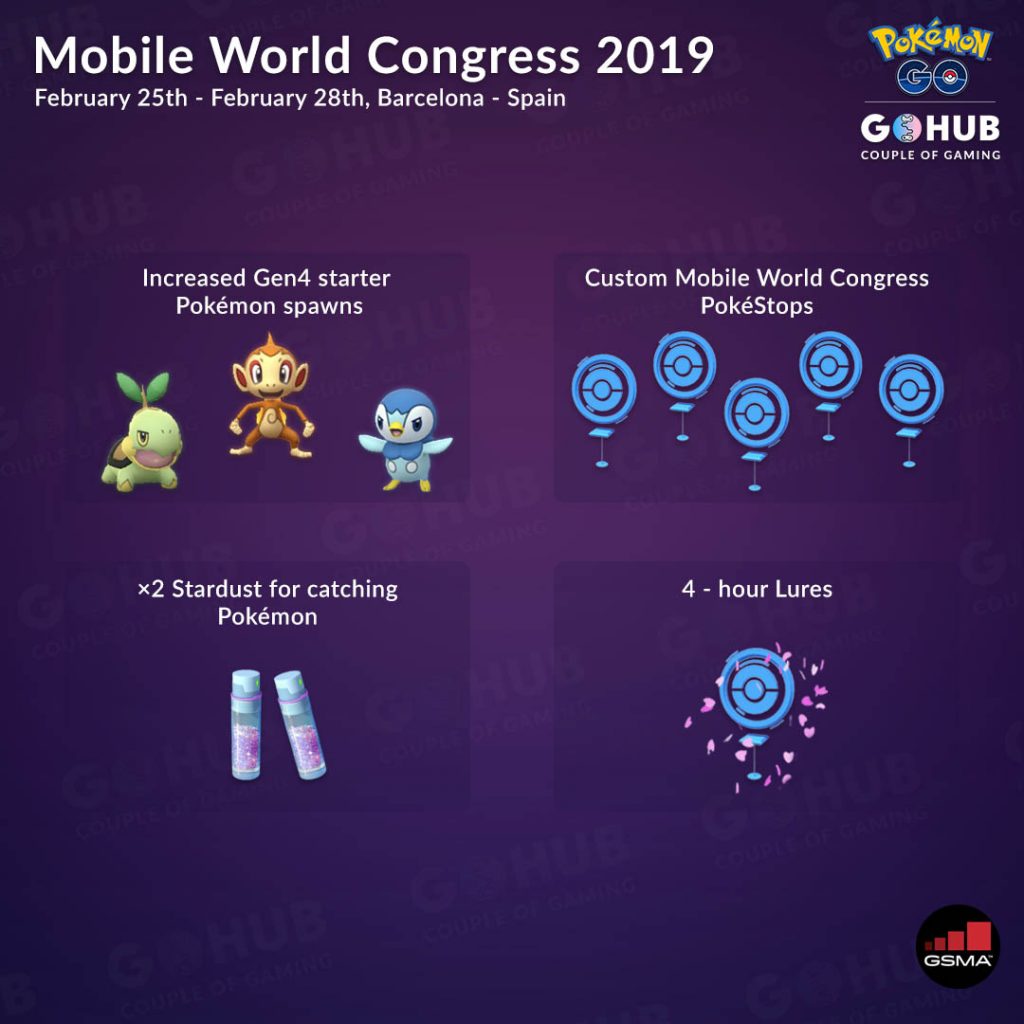 GSMA's MWC Barcelona 2019
Start date
Feb. 25, 2019
End date
Feb. 28, 2019
Location
Featured Pokemon
Additional Bonuses

4-hour long Lure modules
2x Stardust for Pokémon catches
Custom PokéStops at Mobile World Congress event site

Official website
https://www.mwcbarcelona.com
MWC Barcelona (formerly Mobile World Congress) is the largest mobile event in the world, bringing together the latest innovations and leading-edge technology from more than 2,400 leading companies, with a highly-rated conference program assembling today's visionaries to explore the hottest topics influencing the industry. Where connections are made. Products are launched. Insights are gained. Partnerships are forged. Policy is defined. Innovations are celebrated. Business gets done.
The event also features extensive learning opportunities from dozens of partner-led programs, GSMA seminars, summits and more.
With this year's theme of the #MWC19 being 'Intelligent Connectivity' – the term GSMA uses to describe the powerful combination of flexible, high-speed 5G networks, the Internet of Things (IoT), artificial intelligence (AI) and big data, It's only fitting for Niantic/Pokémon Go and their Real World Platform to be a part of such an event!
Similar Special Events in the Past