Trainers, the following raid bosses are currently available in Pokemon GO. Link to our raid guides are available below.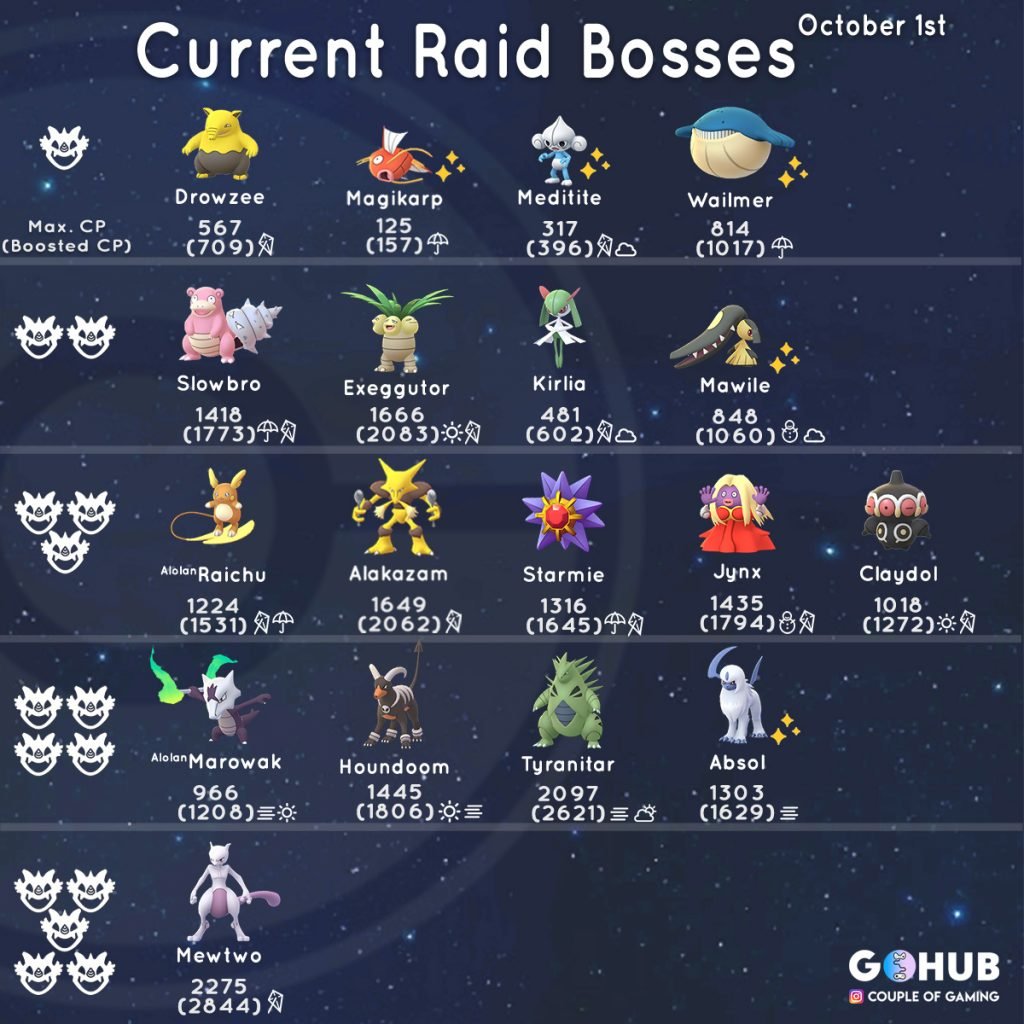 Tier 2 guides
All of the Tier 2 bosses are easy solos.
Tier 3 guides
Alolan Raichu and Claydol can be challenging, but the rest should be soloable.
Tier 4 guides

Alolan Marowak can be a problem, but most are duoable.
Tier 5+ guides
What you should be spending your raid pass on?
We suggest the following strategy for October raids:
Should you power up any of the current raid bosses?
No. Generation III is on it's way out and we don't know how the meta will look a few months from now. You should absolutely save your Stardust and candies for when Generation IV comes out.
Read up more about Generation IV here: Pokemon GO Generation IV Guides and Pokemon