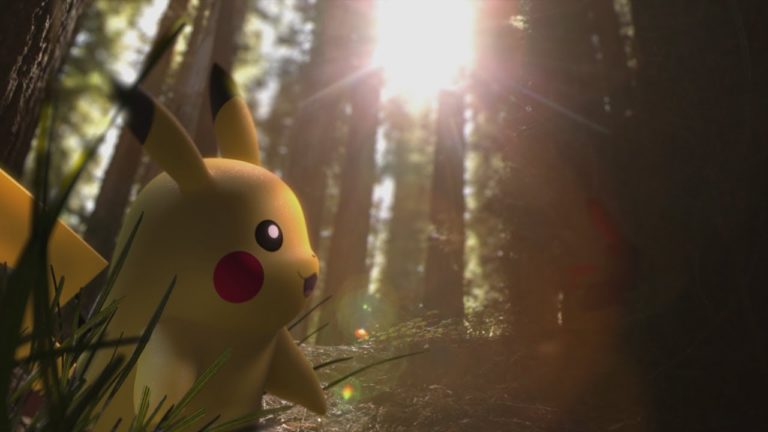 With updates, activities, events, and more coming out every single week in Pokémon GO, we thought it was about time to take a look at this week, and how it stacks up with what we have seen in previous years. TWIPGH, or "This Week in Pokemon GO History," is a series on GO Hub that takes a look at this calendar week from 2019 to 2016.
This Week in Pokémon GO History Index
Segment:
Featuring:
2019
GO Fest Plethora / Legendary Raid Hour / Lawsuit against Global++
2018
Larvitar Community Day / Unown at E3 / Smack Down Stats Nerfed / Larvitar Family Shiny Sprites Leaked
2017
Solstice Event 2017 / AR Playground Announced / Gym Rework Trailer / OPR Changes / New RPG for Nintendo Switch
Final Notes
Closing thoughts on this week in Pokémon GO History
In this edition of TWIPGH, we will be taking a look at Week 24 of this year, which takes into account April 10th to April 16th.
---
Week 24 of 2019
This week in Pokémon GO saw the return of GO Fest in Chicago, a number of happenings related to GO Fest, and a lawsuit!
GO Fest Plethora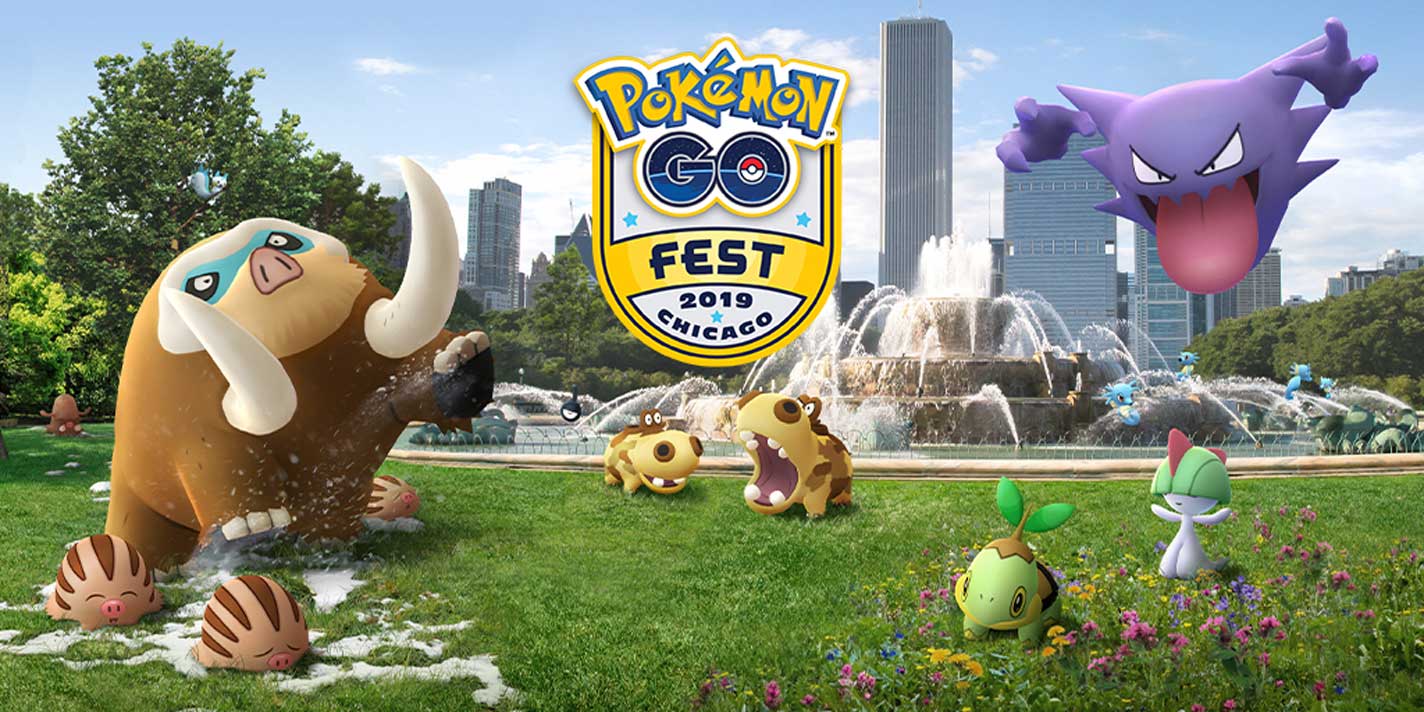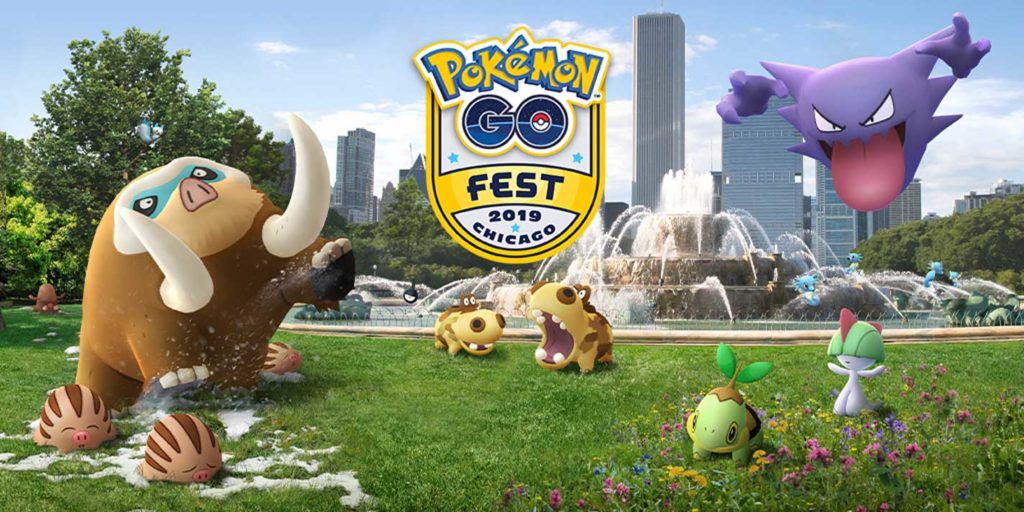 From June 13th, 2019 to June 16th, 2019, Pokémon GO Fest took place in Chicago. In Grant Park, Trainers could enjoy a wonderful Pokémon GO experience. Due to severe weather, Saturday attendees were evacuated. Niantic acknowledged the issues and offered a make-up day for Saturday attendees on June 22nd.
Global Research
During GO Fest 2019, Trainers from around the world could band together once again to complete Global Challenges and unlock insane rewards that included increased Candy, XP and Stardust bonuses, as well as special Raid Days featuring shiny Raikou, shiny Entei, and shiny Suicune!
Jirachi Special Research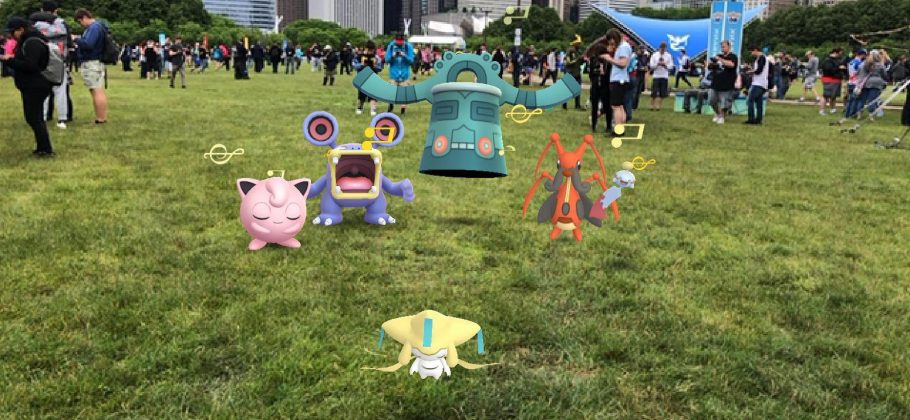 Again, exclusive Special Research was available for Go Fest attendees, this time featuring the Generation III Mythical Pokémon, Jirachi. Trainers could complete several Research Tasks, to be awarded with a Jirachi encounter at the end. You can find more about the Jirachi quest line here (SPOILER ALERT!).
Shiny Horsea and Shiny Mistakes
During Go Fest, Shiny Horsea was released globally. Horsea appeared more frequently during the GO Fest Chicago event window, as well as other featured Pokémon like Swinub and Drifloon. All increased spawns, with their shiny form available, had increased shiny rates all over the world.
At GO Fest, shiny Abra and Clefairy could be encountered, but this ended up being a mistake.
Multi-thousand Raid Test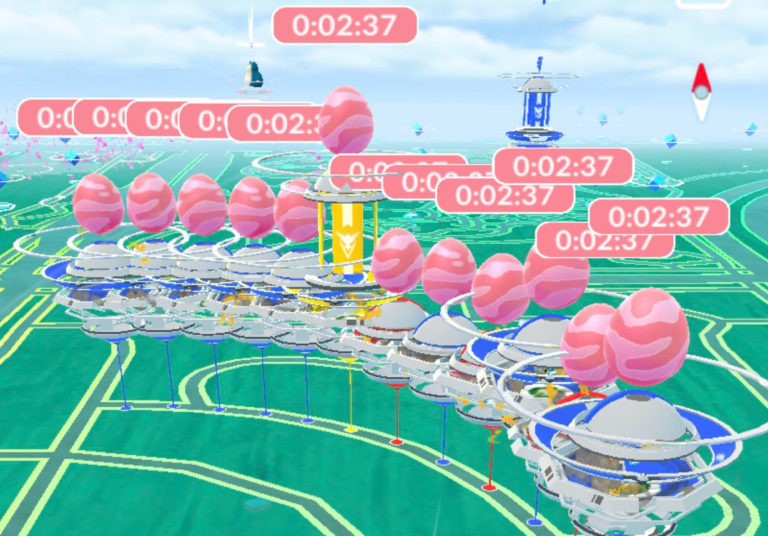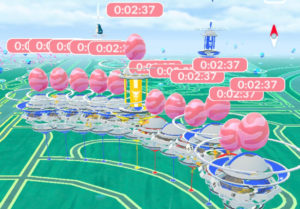 At the end of GO Fest on Sunday, June 16th, Niantic threw a surprise raid test in Chicago, dubbed "multi-thousand person raid test" and featuring 12 new Gyms that popped up in Butler Field (Grant Park, Chicago).
This test was a raid load stress test, orchestrated in Chicago but also available worldwide, as confirmed by our own Papa Jorro in a quick conversation with onsite Niantic employees.
Legendary Raid Hour
Niantic announced 4 Legendary Raid Hours in June, happening every Wednesday evening. On June 12th, Trainers could expect a plethora of Cresselia Raids from 6pm to 7pm local time. Trainers could even encounter a Shiny Cresselia! This was the second June Raid Hour to feature Cresselia.
Lawsuit against Global++
In this week, Niantic filed a lawsuit against Global++, a group of developers that creates hacked versions of AR game like Pokémon GO, Ingress, and even Wizards Unite. According to the lawsuit, "hacked apps like 'PokeGo++' and 'Ingress++' give users an unfair advantage, while simultaneously infringing on Niantic's intellectual property rights." Apart from banning Trainers, this is the most significant step Niantic took to eliminate inappropriate gameplay.
---
Week 24 of 2018
In 2018, this week saw a Community Day, Unown appearing at E3, and new findings in the Network Traffic!
Larvitar Community Day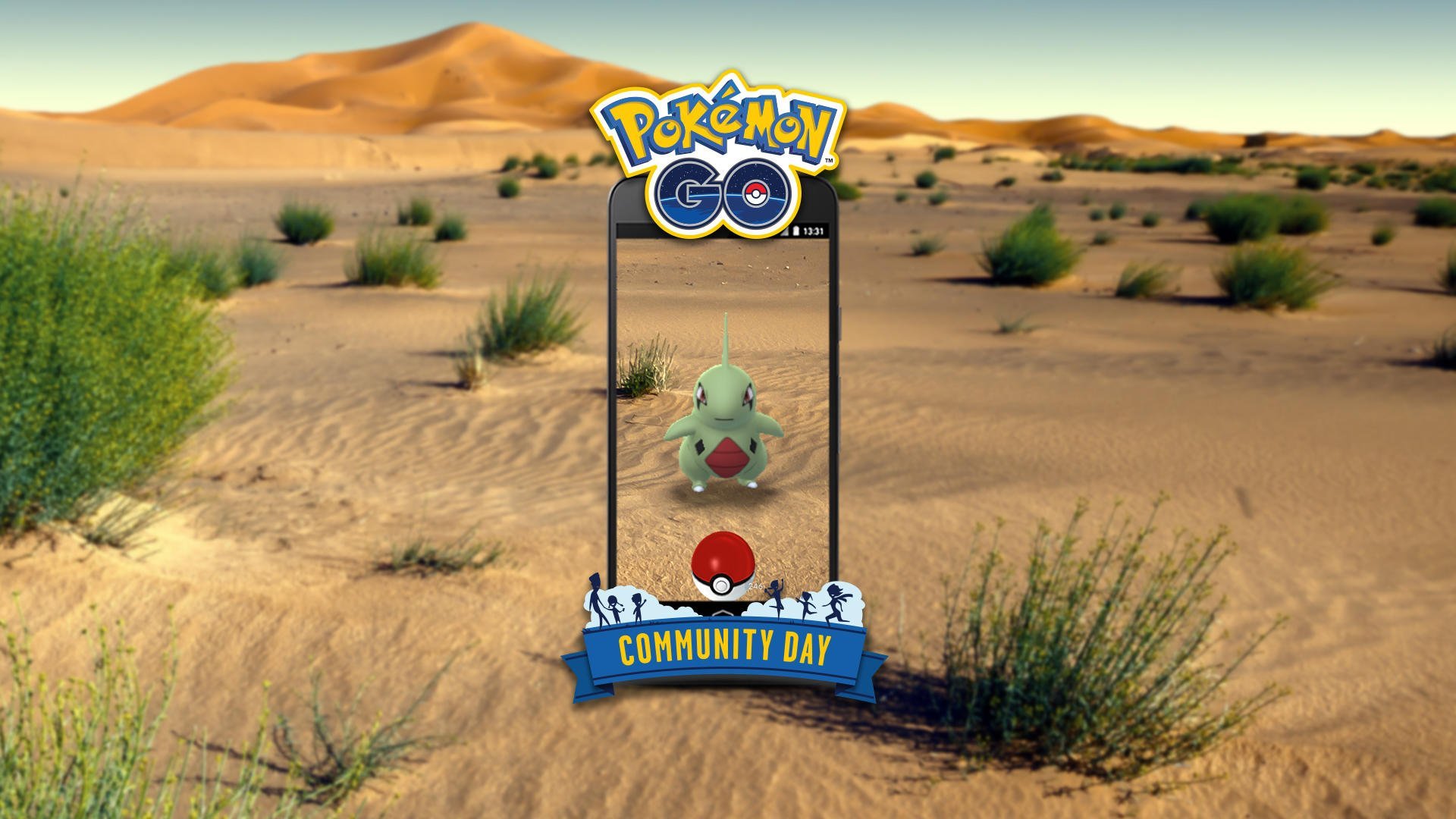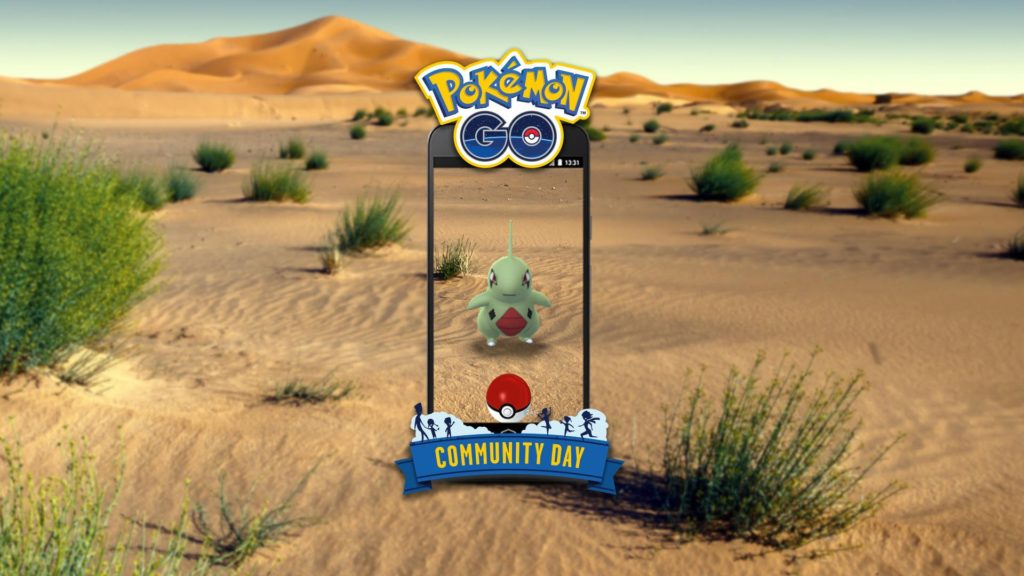 On Saturday, June 16th, 2018, the Larvitar Community Day took place. From 11am to 2pm on that day, Trainers could enjoy increased Larvitar spawns, as well as the chance to encounter its shiny form! Also, catches rewarded 3x XP, and Lure Modules lasted for 3 hours. The most exciting part was the addition of the Rock-type Fast Move Smack Down, which could be learned by Tyranitar if evolved during the event window. This made Tyranitar the most powerful Rock-type attacker in Pokémon GO
Unown at E3
A small Unown Event took place at E3 in Los Angeles this week. Unown spelling 'L-E-T-S-G-O-!' started appearing around the Los Angeles Convention Center. This was the first time the Unown form '!' appeared in Pokémon GO. In addition to the Unown, Pikachu and Eevee spawned more frequently. All of this happened in light of Pokémon Let's GO Eevee and Let's GO Pikachu.
Smack Down Stats Nerfed and Shiny Sprites Leaked in Network Traffic
Just before the Larvitar Community Day, Smack Down stats got nerfed. These changes made it a little bit less powerful, but up until today, it's still the best Rock-type Fast Move.
In addition to that, the models of Larvitar, Pupitar, and Tyranitar changed, resulting in a slight color change. Also, their shiny sprites got leaked in the Network Traffic a few days before the Community Day took place on June 16th.
---
Week 24 of 2017
This week in 2017, a Solstice Event took place, AR Playground was announced, and much more!
Solstice Event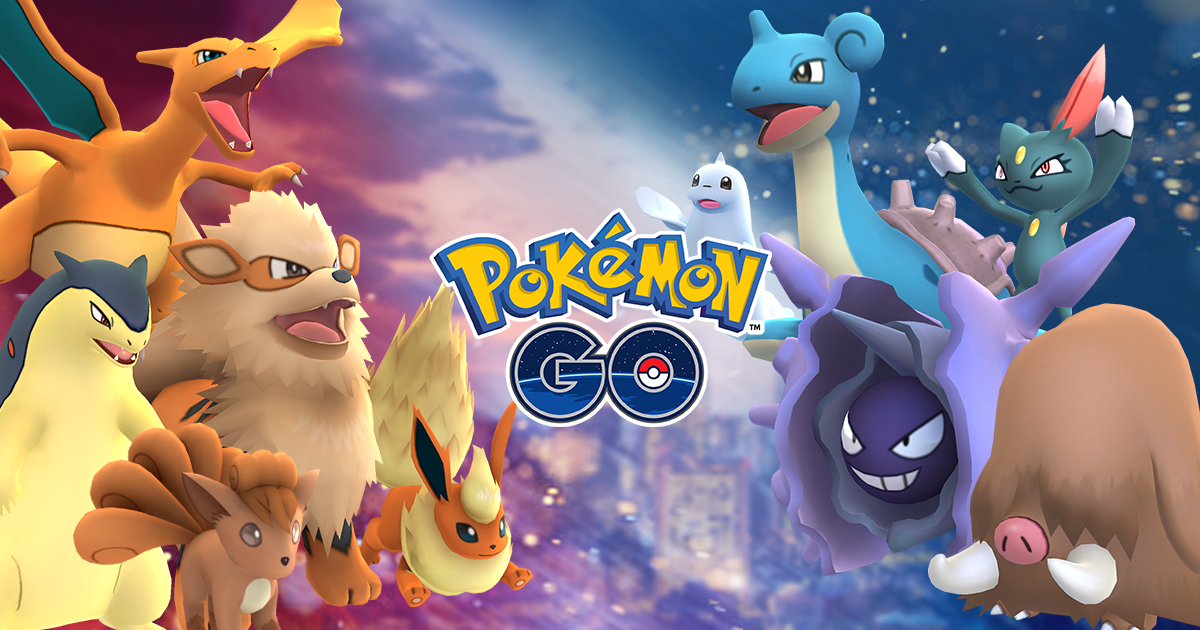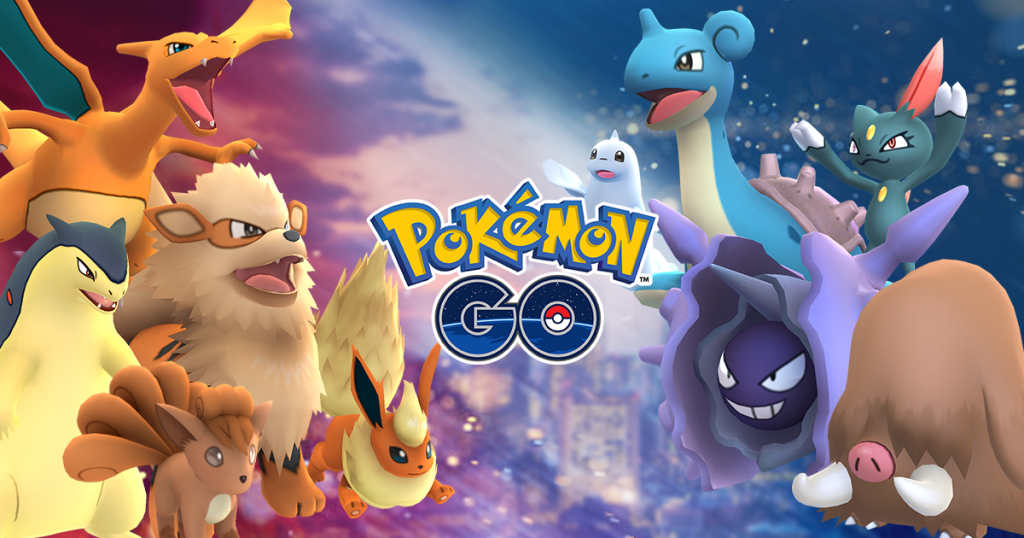 To kick off Pokémon GOs 1st Anniversary celebrations, a Solstice Event took place in Pokémon GO. During this event, that took place from June 13, 2017, to June 20, 2017, increased spawns of Fire-types and Ice-types were in effect. Also, Trainers could receive XP-bonuses for catching Pokémon with Nice, Great, and Excellent Throws, as well as Curveballs and First Throws. Hatching Eggs also rewarded extra XP. To make sure you could maximize your XP gain, and Lucky Eggs were 50% off in the in-game Shop.
AR Playground Announced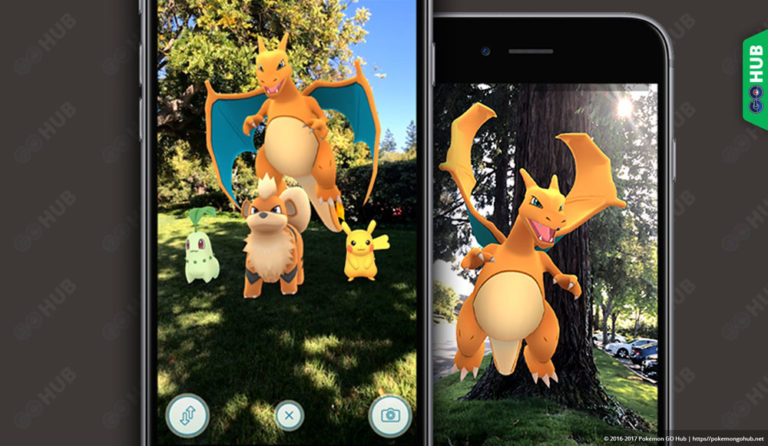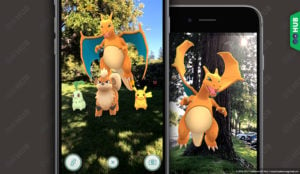 In addition to Apple's announcement of ARKit 2.0, Niantic announced AR Playground, a brand new way of interacting with your Pokémon in Pokémon GO. The demo showed you could tap Pokémon to trigger their animation, place and replace Pokémon in the real world, walking around your Pokémon, and much more. As we know now, this was the foundation of the GO Snapshot feature released in early 2019.
Mini-News Roundup
While awaiting the Gym System Rework, some leaks appeared about the Gym Rework Trailer, stating real-world actors were involved! Also, during the Nintendo Spotlight at E3 on June 13th, it was revealed that a new Pokémon main series game for Nintendo Switch consoles was in development! Lastly, Niantic extended access to Operation Portal Reckon to Level 15 Ingress Agents. This allowed more players to review Portal Submissions.
---
Final Notes
Do us a favor, tell us about this week in your own Pokémon GO history, what was your best catch this week? How about your best catch this same week of 2018? How about from 2017? How has your Pokémon journey evolved since then? Be sure to tell us in the comments below.
As you may notice, this week's TWIPGH was not brought to you by Josh. I hope, however, I managed to bring you the same experience!
Have fun, and stay safe, Trainers!